Everything Else
Two Months of Residential Hell on N.W. 15th
8:29 AM EST on January 10, 2019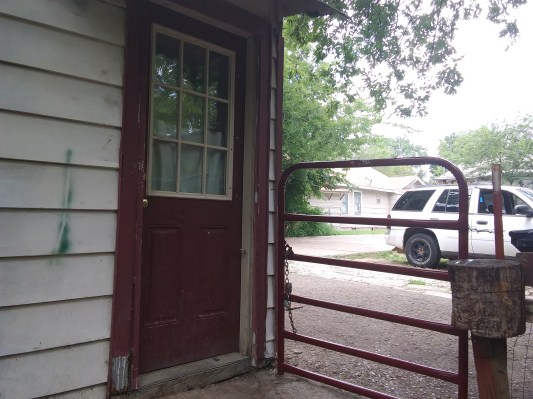 It was a little after 1 a.m. or so when the screaming started.
A shirtless man who I had never seen around the backyard before was holding a woman on the ground as some of the other women who lived upstairs ran down and began whipping her with extension cords. Crying for them to stop, suddenly another woman comes rolling down with a clothes iron and slams her right in the Goddamned face with it.
This was a typical Friday night. This was a typical every night on N.W. 15th.
After getting out of the hospital, I spent a short time at my mother's house, deep in the dark and desolate Oklahoma countryside, where everything seems to be about an hour and a half away. But I'm a city boy see, so smart and so savvy, wanting to be closer to my numerous doctors and physical therapy, all only a few minutes away on Reno Ave.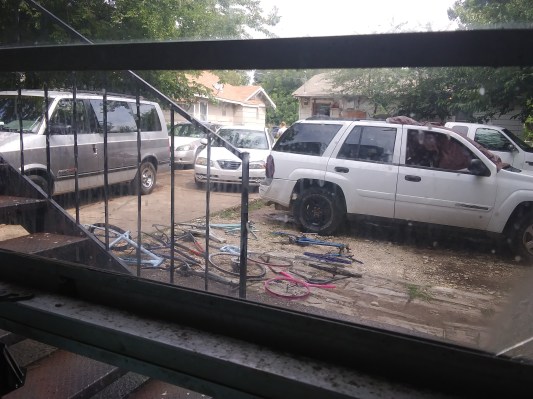 Having spent a couple of days looking, I quickly found this garage apartment down on N.W. 15th. Sure, it seemed a little rough around the edges, but it'll do, I thought. A ground-floor studio with plenty of room, all for only a few bucks a month, all bills paid. It would be a great little bungalow to write and, most importantly, heal. You can't beat that, but, as I would soon learn, it can sure beat the Hell out of you.
As soon as I signed the lease, that first night there, it became apparent that the upstairs apartment was not only a busy crank-house, but something of a brothel as well. With a parade of broken people coming through, this was something I felt I could handle. Sure, it sucked to have rank dudes or scorched women knocking on your windows at 4 a.m., always looking for "Sean," but I was free from the loneliness and isolation of the country, right?
A few days later, I was sitting on the bench outside my house reading—I can't remember what—when an angry couple pulled up into the driveway; soon, however, they got out of the car and it got physical, a nasty brawl with the man pulling a 9mm strap out of his shorts and cocking it directly in front of her face.
Standing by the gate, open mouthed, I was advised not to call the cops and just go inside like you didn't see nothing.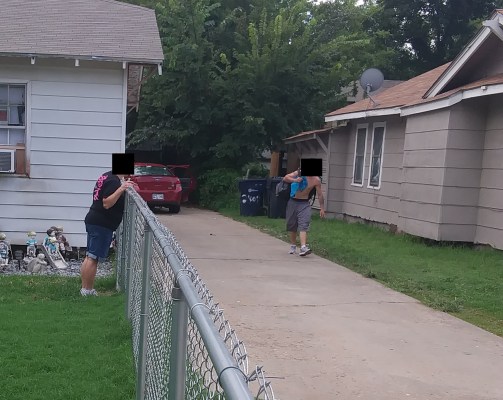 Broken glass and burnt tubes sliced the bare feet of the numerous homeless that showed up in the backyard for a quick bicycle fix, leaving empty bottles of Sprite mixed with codeine littered across the stoop, never picked up. Stoned men with a wide variety of impromptu weapons from nun chucks to machetes hung out in front of my door, kicking their distended pit-bulls to the side as track-marked teens—some scary young girls—often drunkenly stripped for their carnal amusement in the parking lot.
It was pointless to tell anyone. The original owner sure didn't care—they had sold the place without telling any tenants who lived there, and God only knew which hands across the city was holding the deed now.
Still, I had made it a month and I was kind of proud about that; it was bound to get better—it had to—I told myself as the power went off again, for the fourth time that week. It was a dead night like that when a feening woman, upset that she was denied the drug she needed so badly, started trudging around the yard, grabbing the useless car batteries that polluted the area, smashing the broken-down car windows in.
Someone called the cops, but the next-day I had to swear I didn't. And even though I didn't, it didn't matter—I couldn't be trusted now.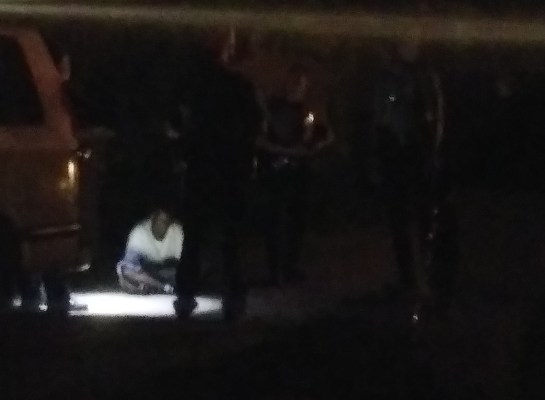 Even worse, my body was still having a hard time healing fully, and I was using a walker for many long distances, trying to get some exercise there. I was actually getting ready for one of these walks when I opened the door to have the Oklahoma City Police shoving a couple of greasy black guns in my face.
As I was told to put my hands calmly behind my head, I was led out to a police car situated by the front house for my "safety." Eavesdropping on the po-po, I overheard that I was in the middle of a tense standoff situation that could lead to a shootout at any minute; the officer that stuffed me into the back of a police car said that this man they were looking for had "stabbed a bunch of people in the face."
The guy wasn't found, but after about three or so hours, they arrested everyone else in there anyway. I guess it really didn't matter though—they were out in a few hours and ready to seek revenge on every motherfucker that wandered into this concrete backyard that wasn't part of their street crew; you've seen them before too, if you live around here—they cruise the neighborhoods with full backpacks, a mismatched bike and a loud portable radio, all looking for anything they can carry and steal.
After all that, the Oklahoma City Police had to of known as well—they just had to. Walking through, how they could have ignored the shards of copper-cable covers that littered the driveway, the strange deliveries of plastic crates at two in the morning and, everyone's personal favorite, the constant stench of the drug-addled oral-fumbling off to the side of the building.
Or, even worse, maybe the cops didn't care…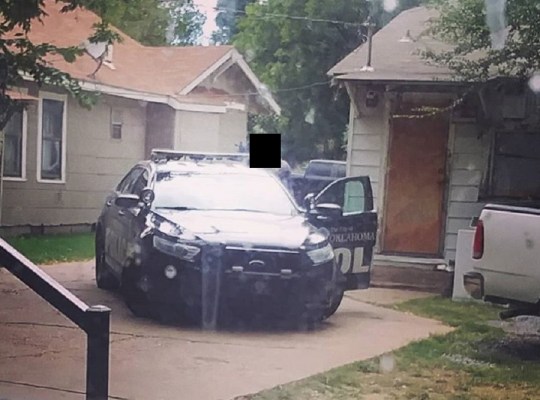 It doesn't matter anyway now. That night when the woman was whipped with cords and even an iron, I finally knew I had to get out of there. Kevo Properties were the latest landlords, but it was usually impossible to reach them. I knew I wasn't going to get my deposit back anyway—breaking a lease, for sure—so that morning, in the span of two or three hours, I looked around and had a new place, only a couple of blocks away. My boxes were packed and ready to go.
I was gone that afternoon.
The house on N.W. 15th is now mostly boarded up with a big "no trespassing" sign, but I doubt it matters; the homeless and the hookers still hang out there, walking up and down the street. All about a block away from an elementary school, the drugs will still flow and the sex will still be cheap there and, you know, probably will be for quite a while.
I still have nightmares of those two months living there. I have dreams of a gun in my face, the cops throwing me on the ground and a woman bashing me in the head with an iron. But at least those are just dreams—I got out. For far too many people here, that just isn't an option; that's just living and dying in the struggling part of Oklahoma City.
_
Follow Louis on Twitter at @LouisFowler and Instagram at @louisfowler78.
Stay in touch
Sign up for our free newsletter