ICYMI
5 new careers for Tess Teague
8:39 AM EDT on September 10, 2018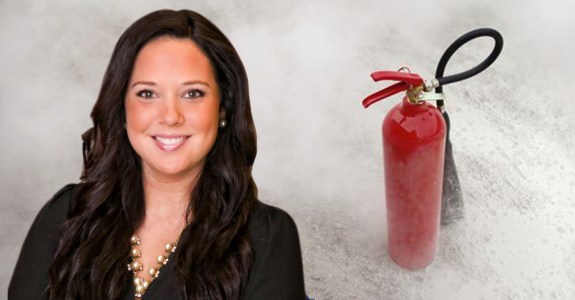 In case you missed it, Tess Teague lost her job as the representative from House District 101 on election night in August. She was one of many from the Platform Caucus to lose in the runoff. The group got its name based upon the old and dated platform of beliefs they stood upon, and not the shoes Tess wears when she goes out with her friends on a Friday night.
Tess made news on this site and others for her SnapChats and other things. I have to say, I'm a little sad to see her go, but only because my Twitter DM inbox was always filled with messages from like 95% of local politicians and members of the press telling me all the shit she pulled. Now, without all these messages, it's gonna be a little lonely.
(Just kidding. My DM inbox is still full of dirt on local politicians, "celebs," members of the Twitterati, and business owners. Like, if you're reading this, I probably have enough information to do anything from destroy your career to make you moderately uncomfortable in polite company. It's a TLO writer perk.)
Anyway, I know how tough finding a job can be for millennials, especially in Oklahoma where we pretend white supremacy and the good ol' boy network is opportunity. So I thought I'd help a sister out. Here are 5 new careers for Tess Teague.
1. Educating kids about the dangers of SnapChat.
Who could forget ol' Tess's Snap rant about paid protestors? We all know that the dumb stuff we put on social media can come back and haunt us, but it would definitely mean more to kids to hear it from a young person. Who wants to be lectured by someone who doesn't even know what SnapChat is? I recommend that Tess reach out to local schools and offer her services as a guest speaker who lectures on the dangers of posting to even private social accounts.
However, now that I think about it, I can't think of a single teacher in the state that would let Tess in their classrooms because of her anti-education stances. So, sorry, Tess. This isn't going to work.
-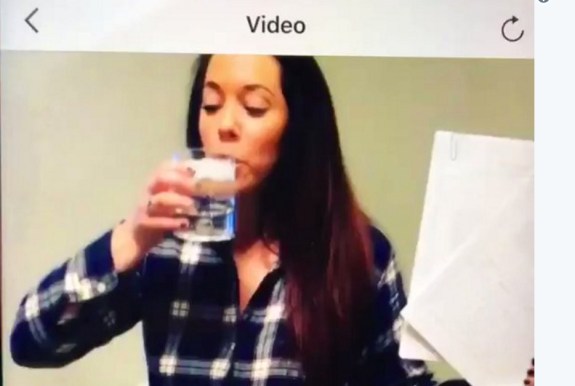 2. Creating a consulting firm that teaches politicians how to really phone it in.
According to my Twitter DM birdies, Tess Teague never showed up to a single city council meeting or civic event in three years. I don't know a whole lot about public service, but this seems pretty lame. If you're going to be the voice of a house district, it seems like you should get to know that house district, rather than wait for them to approach you at the capitol during a massive protest. But hey! It looks like we have a whole new crop of politicians that are going to be taking over soon, so maybe Tess can teach them to do exactly what she did.
Though, seeking help to learn to phone it in is kind of the antithesis of phoning it in.
-
3. Paid protester investigator.
I still have yet to see any evidence of paid protestors coming to the capitol. And if I'm being real, I would think with the results of primary and runoff voting are proof that those protestors were actual voting citizens trying to make their voices heard. But, it's important to remove all doubt, right? And since Tess has all the time in the world now, she may as well get to the bottom of this. But I gotta be real. The case is already solved. The whole paid protestor thing is what oil and gas companies do to get their employees to fill the halls of the capitol.
-
4. Killing democracy in the light.
Tess used to work for the Journal Record Legislative Report, and basically ran it into the ground, according to my sources. She announced her candidacy for HD 101 while working there, and didn't resign for the obvious conflict of interest. For what it's worth, writing for TLO is kind of an obvious conflict of interest for any sort of gainful Oklahoma employment for me, so I'll let that one slide. But it is worth noting that Tess took the JRLR's business email distribution list and sent her campaign announcement to everyone on that list. She is also reported to have used the JRLR's twitter account to attack other district representatives.
With these anti-journalism (read: un-American) bona fides, it would seem like some conservative think tank or watchdog group would want to hire her to continue destroying journalism across the country. But if any other state press feels a fraction of the ill will our local journalists do toward her, I don't think she'll get very far in that endeavor.
-
5. Misquoting people for personal gain.
Earlier this year, Tess altered a quote from the director of the Oklahoma Aeronautics Commission and put it on one of her campaign mailers. When she was called out on it, she doubled down. And well, while this isn't the biggest deal in her list of transgressions, it certainly is one more burned bridge. But she can certainly teach others how to do it, right?
Though, you know what? Tess didn't win her campaign, so I guess lying doesn't pay. Never mind, Tess. This looks like it's not a good career choice for you. Looks like you may be screwed, kid.
-
Marisa welcomes all the little birdies to her Twitter DMs because she loves secrets. She, however, hates your dick pics. Follow her on Twitter.
Stay in touch
Sign up for our free newsletter