ICYMI
TLO Q&As with Kevin Stitt and Mick Cornett
11:18 AM EDT on August 27, 2018
Back in June, we sent a Q&A to the major players in the race to win the Oklahoma GOP Gubernatorial nomination. After a lot of liberal pestering, only two responded – Mick Cornett and Kevin Stitt.
Probably not coincidentally, those are the two candidates who are facing off in tomorrow's runoff. Based on always unreliable Oklahoma polling, Stitt is probably considered the slight favorite. He's ahead in some polls, and I've heard people in the Edmondson campaign are betting on him to win. Then again, I'm pretty sure the Edmondson campaign is pulling for Stitt to win. He'll be easier for them to defeat than Cornett.
Either way, with the two locked in a close and salty race, I thought it would be fun to take a second, side-by-side look at their answers to our brilliant questions. We also tacked on some analysis. Check it out:
-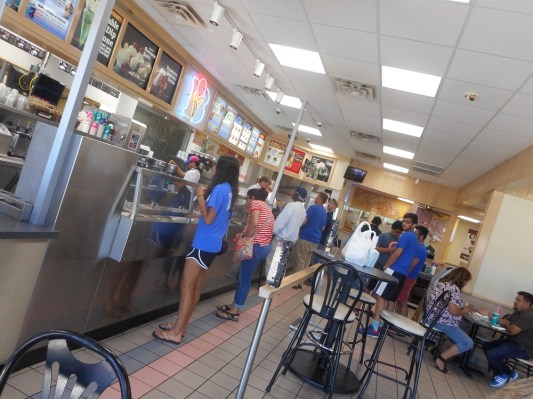 1. Tell me why you want to be Governor of Oklahoma? The job looks about as fun as managing a Braum's.
Kevin: Over the last few years, I've watched our state struggle with a billion-dollar budget deficit, schools moving to four-day weeks, and a state government that just doesn't seem to work as well as it should. As I travel the country visiting my Gateway offices across 41 states, I see firsthand the momentum in these other states. They are attracting and retaining good-paying jobs; they have a great infrastructure and a modernizing state government. I believe Oklahoma is a Top Ten state, but it needs leadership and vision to deliver Top Ten outcomes for Oklahoma's hard-working, God-fearing people. I am ready to use my 20 years-experience in the private sector creating and maintaining sustainable budgets and making hard decisions to help move our state forward.
Mick:  We all know our state is facing some tough challenges, but I believe our best days are ahead of us. My record as Mayor is one of getting results and doing what we say we are going to do. That's the accountability we need to rebuild trust in state government and move our state in a better direction. Also, the Governor, like a Braum's manager, can have all the ice cream they want… I heard.
TLO Take: I liked how Kevin acknowledged Oklahoma's "God-fearing people" demographic. I heard these same people also fear things like gays, minorities, and immigrants. Also, sorry Mick. Braum's managers don't get free ice cream. They have to steal it.
-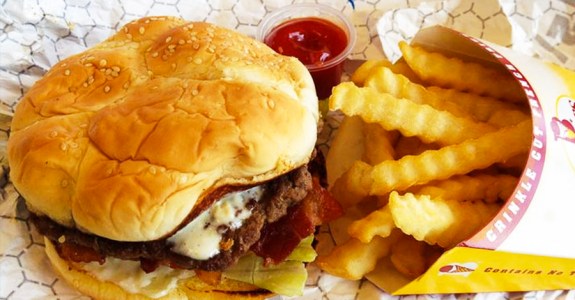 2. Speaking of Braum's, what are your thoughts on them shrinking their burgers from 1/3-lb to 1/4-lb patties but keeping prices the same?
Kevin: It's an outrage. Same thing has been happening in state government. The career politicians keep increasing taxes while providing for fewer and less competent services.
Mick: Braum's is delicious, but a Cornett administration is going to focus on ordering off the "Fresco" menu at Taco Bell.
TLO Take: Not only did a major Oklahoma gubernatorial candidate express outrage that a fast food joint shrank their patties, but he twisted it into a critique of tax policy and government. That's almost as cool as the time Cardboard Jim Traber took a Fresco Menu peddling Cardboard Cornett to the Norman Music Festival.
-
3. Congratulations! I've heard through the Ogle Mole Network that Mary Fallin is considering endorsing you for governor! Okay… okay. I'm just kidding. I didn't mean to scare you. What are your thoughts on the job Mrs. Fallin has done as governor?
Kevin: I don't think we've been governed by bad people, but I do think we've been governed badly. I'm running because I don't believe the career politicians who got us into this mess can get us out. We need a new direction, new leadership, and new perspective. It's time to try something different.
Mick: I still haven't gotten over her annihilating me in the 2006 Congressional campaign.
TLO Take: Solid dodge by both candidates. Kevin went with spin, while Mick went with brutal honesty.
-
4. How far to the right are you willing to go to secure this nomination?
Kevin: I'll admit, I'm new to politics. I've never run for office before and I'm only running now because I'm frustrated our state is in such terrible shape. The other candidates just seemed like they would say whatever they need to get elected and then not be able to deliver. I want to temporarily leave my company to go and serve my state, which is pretty much what the founders intended. If I am entrusted with the honor of being governor, I pledge that I will focus my energy on the next generation, not the next election.
Mick: Not so far right that I would've vetoed the teacher pay raise… unlike some others…
TLO Take: In hindsight, it looks like "how far to the right" was the wrong question. It should have been "how far into the gutter."
-
5. Have you ever owned, or plan to own, a tiger?
Kevin: Bees. The Stitt family is starting with bees. Feel like we have to work up to a tiger.
Mick: Only during the 2012 World Series when Detroit took on my favorite San Francisco Giants.
TLO Spin: Bees? Maybe there's some truth to that conspiracy that Kevin Stitt was the old Chesapeake beekeeper.
-
6. I have a six-week old daughter. I've lived in Oklahoma my whole life. How terrified should I be to send her to Oklahoma schools? Also, do you secretly wish there were four-day school weeks when you were a kid?
Kevin: You seem clever and industrious, so you probably don't have much to worry about. Your daughter is six weeks old and you are already worried about her education, which tells me you'll be a good parent and she'll turn out great. But there is no question our schools are struggling. Our education system as a whole is struggling because, for more than a decade, career politicians have mismanaged the budget and made decisions that focused on their re-election instead of the next generation. In a Stitt administration, we are going to deliver transparency and accountability to our $22 billion budget. We are going to bring all stakeholders to the table to innovate and modernize our education system and address the funding formula it in order to deliver Top Ten outcomes. I am committed to a vision of making Oklahoma a Top Ten state in growth, education, and government efficiency, and it is going to take all of us working together to bring the change Oklahoma deserves.
Mick: For the very serious question about education: We need to view education as an investment, not just another expense, and we need to ensure the next generation chooses to stay in our state because we are thriving and they have opportunity.
For the not-so-serious question: I would've gone to school 7 days a week if it meant I got to compete at sports afterward.
TLO Spin: Neither candidate helped calm my fears, but at least Kevin Stitt thinks "I'm clever and industrious." That's pretty cool. I'd much rather have a politician flatter my ego than agree with my ideology! The quote will definitely go on my Linked In if I ever want to become a loan shark.
-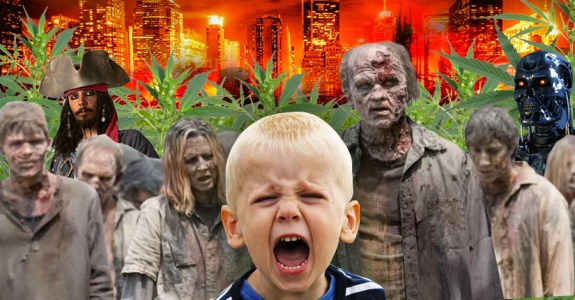 7. Have you ever used marijuana for medicinal reasons, like to help with a headache, anxiety or to make late night TV funny?
Kevin: Kimmel, Fallon, Colbert…is there anything that can make those guys funny?
Mick: Anybody that knows me well can tell you my drug of choice is Diet Coke.
TLO Spin: I wish I could replace this question with "Have you ever issued a threatening email to yourself?"
-
8. What do you have to say to the fact-obsessed weirdos out there who believe the moon landing, holocaust and other hoaxes like global warming are real and not #FAKENEWS?
Kevin: The only #FakeNews I'm worried about right now is the left claiming I'm not for Oklahoma's teachers when I've been the only candidate since day one calling for the state to fund competitive salaries for our teachers.
Mick: As a former journalist myself, I was always fair and balanced when I was reporting on the hard-hitting news of historic 89er walk-off home runs.
TLO Spin: At this point, I started to realize they were taking this Q&A as seriously as I was.
-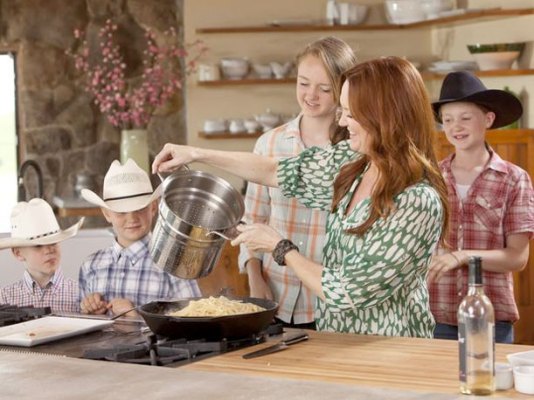 9. Which Pioneer Woman recipe do you most often meal prep and why?
Kevin: Our family enjoys the Pioneer Woman's meatloaf and also her cheesy potatoes.
Mick: Does making the beautiful drive to Pawhuska and shopping in the Mercantile before eating count as meal prep? Love that place.
TLO Spin: Okay Moles, who wants to whip-up some meatloaf and cheesy potatoes and deliver them to Louis so he can review a Stitt-family dinner? And no, driving to Pawhuska and shopping in the Mercantile before eating does not count as meal prep. That would be like asking if dinner at Cracker Barrel is the same as eating at grandmas.
-
10. Tell me about your guns?! What's your favorite? How often do you get to the range?
Kevin: My brothers and I are gun collectors, and we also enjoy hunting with bows. My favorite bow is a Diamond. I've been a little busy the past 20 years growing my company and.. well, growing my family. All that to say, I don't get out to the woods as often as I would like.
Mick: Ranges? I hang out at driving ranges. I am pretty tough at Top Golf. You don't want any part of that.
TLO Spin: For such a gun nut state, it's kind of funny that neither Stitt or Cornett come across as gun guys. They'd look more awkward in a tank than Mary Fallin.
-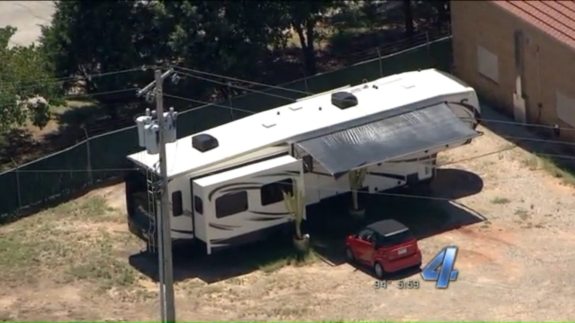 11. Will you ever let your kids (or even grandkids) hitch their double-wide trailers at the Governor's Mansion?
Kevin: We have six children between the ages of 17 to 4. Not quite trailer age, but maybe some pup tents.
Mick: I believe the accepted vernacular is R-V, Clark.
TLO Spin: Kevin sure does live in some privileged realty. I think 38% of Oklahomans between the ages of 17 - 4 live in a trailer.
-
12. How do we get more middle-aged Christian evangelical white men involved in Oklahoma politics?
Kevin: Great question…just keep doing what we're doing…electing the same career politicians we've been electing.
Mick: What we're doing now seems to be working!
TLO Spin: Finally the candidates agree on something.
-
13. Who's your favorite Oil Overlord?
Kevin: I am not one to pick winners and losers. I love all those in the oil and natural gas industry, whether it's a couple of friends drilling a well in their back yard or those that hang out in tall towers.
Mick: Since they all backed my opponent, I'm currently selling all my Oil Overlord Trading Cards at The Cornett Card StoreTM.
TLO Spin: Do you like how Mick considered Todd Lamb his "opponent." It's funny how fast things can change in politics!
-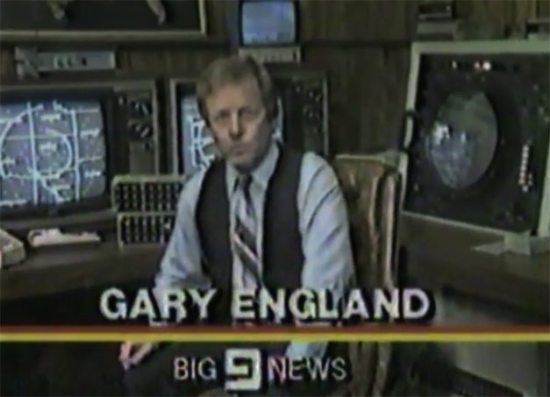 14. Which meteorologist do you watch whenever severe weather strikes?
Kevin: I'm still missing Gary England…
Mick: Jump back, Loretta! I tweet at Gary England.
TLO Spin: Uhm, I asked which weatherman you watch whenever severe weather strikes. Not which weatherman do you follow on Twitter for rightwing talking points, overly patriotic memes, and news stories that keep Snopes in business.
-
15. Thanks for taking an hour out of your Communication Coordinator's day to answer these questions. Good luck in the upcoming primary! My final question is… Do you think Scott Pruitt regrets his decision to not run for Governor?
Kevin: What, and miss all the fun in Washington?
Mick: Not totally sure… I haven't seen him much in the news these days…
TLO Spin: The correct answer is "Yes."
Stay in touch
Sign up for our free newsletter