Everything Else
Putting Mary Fallin's 19% approval rating into proper perspective…
6:29 AM EDT on July 31, 2018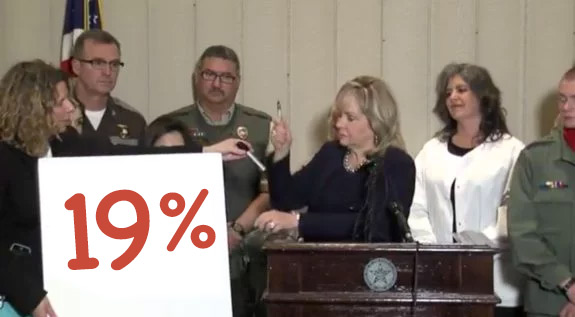 Last week, Morning Consult released their quarterly ranking of America's most and least popular governors. Coming as a surprise to absolutely no one, Mary Fallin took home the "least popular" honor with a 19% approval rating, which ironically enough, is the same percentage of Oklahoma teachers who can afford to buy their teenager a car.
Here are the details via Morning Consult:
Fallin, now the most unpopular governor in the country, saw her net approval decline 17 points as she approaches the end of her second, and last, term. In the second quarter, 19 percent of registered voters in Oklahoma backed her job performance and 74 percent disapproved.

Her declining fortunes with Sooner State voters came amid a high-profile teachers' strike, which began on April 2 and made national headlines before ending nine days later. Her struggles were enough to lift Democrat Dan Malloy of Connecticut out of the bottom spot — although, at 71 percent disapproval, he remains the second-least popular governor by 11 points.
Wow. 19% is atrocious. To put that figure in perspective, it's 1% lower than...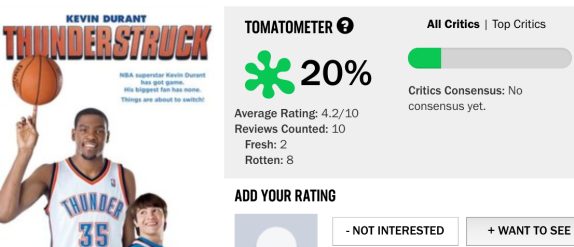 Thunderstruck's Rotten Tomato Rating
I have an idea. For Thunderstruck 2, how about we send Mary Fallin on a secret undercover mission to the Bay area to switch powers with Kevin Durant. We'd probably have to pull a North Korea and trick her into thinking she's pranking him on a hidden camera TV show or something like that, but it would be worth it. Unless, of course, KD decides he wants to come back to the Thunder. That will be our luck, right?
If you convert the 19% approval rating to a five-star scale, it would make Mary Fallin a one-star Governor. Sounds about right. It's also two and half stars lower than...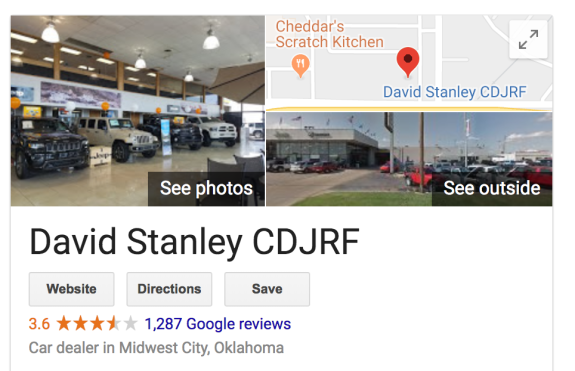 David Stanley Dodge's Google Review Rating
In all fairness to Mary Fallin, I'm sure David Stanley's CDJRF score would be lower if it's customers weren't trapped in bad car loans and could afford the Internet.
If you really want to see how bad the 19% number is, I present...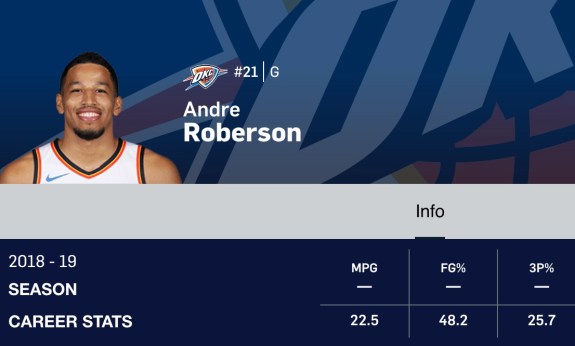 Andre Roberson's Career Three Point Shooting Percentage
Although they both induce groans, Andre Roberson is more likely to land a jacked three pointer than Mary is to find a sober voter who likes her. That's interesting, especially when you consider they both have very similar shooting mechanics: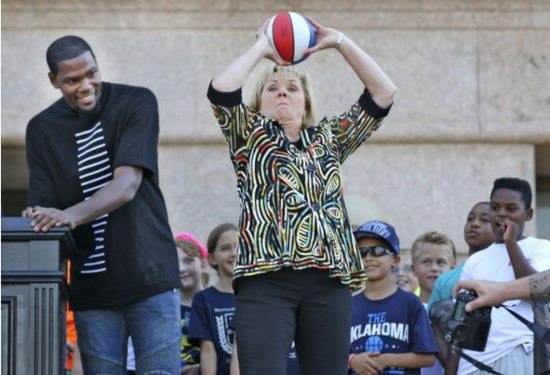 If you think being less liked than an Andre Roberson three point attempt is bad, please remember that Mary's 19% approval rating is also lower than...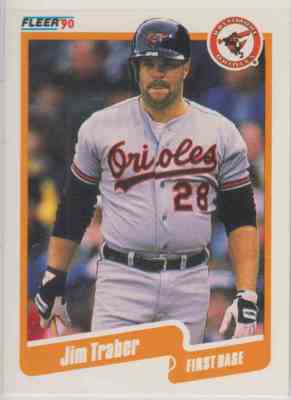 Regular Jim Traber's .227 career MLB batting average
Ouch. I almost feel guilty pointing this out.
Being a conservative wacko, I think Regular Jim should try to help Mary finish her career above the Mendoza line. Perhaps he can have Mary on the Afternoon Sports Beat and they can talk about Tiger Woods, Danica Patrick and play a quick game of "Name That 1970s Tune." Better yet, Regular Jim could teach Mary how to break in a baseball mitt. That would be good radio, and at least for a day or two, could move her favorability rating back into the 20s.
Anyway, those are just a few numbers that help put Mary Fallin's 19% favorability in perspective. I would list more, but it's hard to find legit numbers that actually go that low.
Stay in touch
Sign up for our free newsletter