Everything Else
8 Oklahoma News Anchors Who'd Make Great Pro-Wrestlers
9:14 AM EDT on June 18, 2018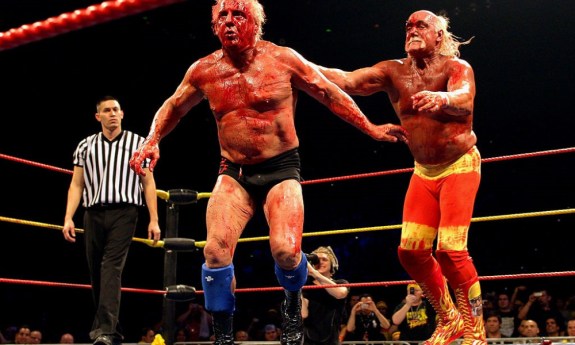 When I read the bios of Oklahoma news anchors, it seems like all of them somehow knew from a young age that they were meant to be journalists. Look, if all of us followed the career paths of our 10-year-old selves, there would be a lot more astronauts, presidents, and parrot breeders living in the metro. So I am here to remind everyone that even if you spend 20 years of your life in one field, it doesn't mean have to limit yourself when it comes to a career. I see so much more potential in the people who bring us our daily helping of the news. So here are 8 Oklahoma news anchors who I think would also make great pro-wrestlers.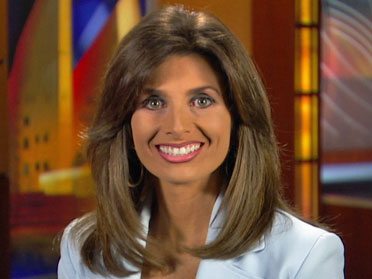 Robin Marsh
Robin Marsh's spray tan and eyeshadow game is so strong, I wouldn't doubt if she were already dabbling in the Crossroads Mall amateur circuit. No, I don't think her shoulders are broad enough for the Mid-South Pro Wrestling Productions weekly rumbles. But I definitely think she could square up with any one of the fans after the show. Everyone there is so hopped up on adrenaline and pocket shots, you know there has to be an after show between spectators in the Crossroads parking lot. And Robin could take anyone of them.
Wrestling Name: Copper Karma
Intro Song: The Canned Heat version of American Woman
Finisher: She's the perfect height for a Running Knee.
-
Kelly Ogle
Imagine Ric Flair if Ric Flair took his doctor's advice and you have Kelly Ogle. I would pay a month's worth of my TLO writing beer money to see Kelly Ogle flanked by Robin Marsh and Karl Torp strutting like the Nature Boy with a feather boa. Woo.
Wrestling Name: Kelly Green
Intro Song: Wild Cherry's Play that Funky Music
Finisher: Just a Chop. But as proved by his performance on My 2 Cents, his confidence will sell it.
-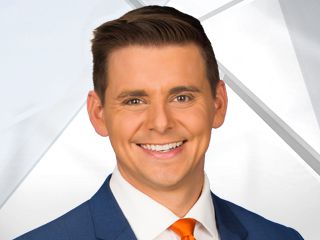 Bret Buganski
Bret Buganski's KOCO bio actually says he enjoys WWE events, so I'm not really going out on a limb with this one. By how much his twitter suggests he works out, Bret kind of seems like the guy who wants to drink cheap beer and honky-tonk with the Heels of the circuit, but has too much of a baby face to not be given the role of a Baby Face.
Wrestling Name: Lad Legend
Intro Song: Whitesnake's Here I Go Again
Finisher: He's probably been practicing choke slams on his younger cousins since he was 9.
-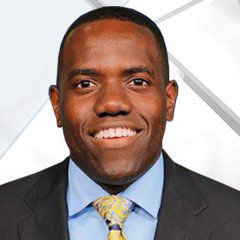 Jason Hackett
Jason Hackett probably only hosts the morning shift on KOCO so that he can spend his evenings pumping iron and perfecting his "too sweet" hand gestures for his audition to join the Bullet Club. Jason Hackett is the Heel that Bret Buganski wants to have a tag team with. But fate and the Creative Department are keeping them apart.
Wrestling Name: Jason Hacksaw
Intro Song: Five Finger Death Punch's Bad Company
Finisher: Twist of Fate. Every. Time.
-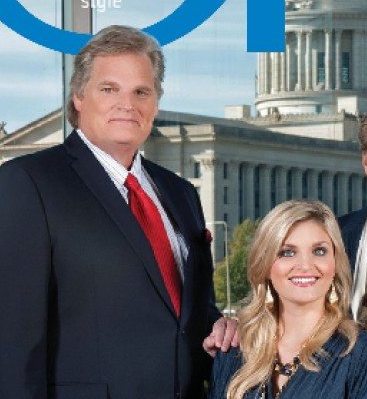 Kevin and Abigail Ogle
Now that Candice LeRae and Joey Ryan are no longer a thing, it's about time we have a new World's Cutest Tag Team. And why shouldn't that tag team consist of the heroic father/daughter duo of Kevin and Abigail Ogle? This would either be really cool or really lame, depending on how much of their story's dialogue consists of Kevin telling Abigail to trade her exposed midriff for a more modest singlet, and him threatening anyone who looks at her with his war hammer.
Wrestling Names: Mr. Reece and Peanut Butter Cup
Intro Song: A remix of Madonna's Papa Don't Preach
Finisher: With those genetics, somebody's gotta be able to do a Flying DDT.
-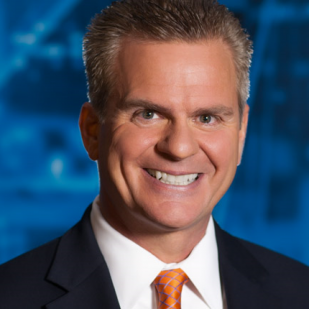 Lance West
Lance West is elite and he knows it. He may look like a college educated 1998 version of Vince McMahon. But rather than call the shots, Lance West is more than willing to give them. Legend has it he's the reason the KFOR set no longer has folding chairs. Or caffeinated beverages.
Wrestling Name: He already has one on his KFOR Bio-Lance "Danger" West
Intro Song: Heart's Barracuda
Finisher: Direct eye contact until his opponent collapses.
-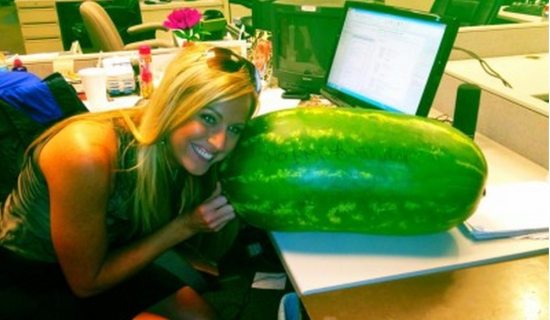 Joleen Chaney
Anyone born in Fairview, Oklahoma has enough prenatal exposure to Insane Clown Posse songs to be innately good at backyard wrestling. Joleen Chaney may look sweet and fragile. But you know anyone with that level of platinum blonde hair has used their fingernails in a fight over an ex at least once.
Wrestling Name: The Watermelon Queen
Intro Song: The White Stripes cover of Jolene
Finisher: Heels or no heels, she'll do a powerbomb.
-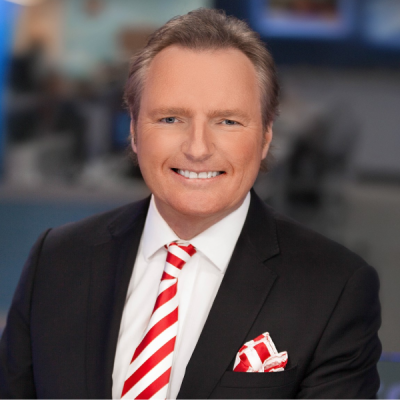 Kent Ogle
Kent Ogle is just a jobber. Try to change my mind.
Wrestling Name: Jobber #12
Intro Song: All jobbers walk out to Bawitdaba by Kid Rock. But Kent is fine with that.
Finisher: Jobbers don't finish, they get finished.
-
Hayley got a Candice LeRae cupcake shirt on sale last month. Follow her on twitter @squirrellygeek
In my spare time, I officiate secular weddings, read about dead people, and search for the American Dream.
Stay in touch
Sign up for our free newsletter