Everything Else
The types of guys who hit on you at these 10 OKC Metro bars
5:02 AM EDT on June 5, 2018
We all have stories from dive bars and classy joints all around the metro. But did you know that women in the OKC area share stories of the types of dudes who hit on them at various local bars? We do. In fact, we often choose where we'll go to get a drink based on how we want to be harassed that evening.
But it occurred to me that this leaves 50% of the local population in the dark. So, with that, I thought I would share the types of guys who hit on you at these 10 OKC Metro bars.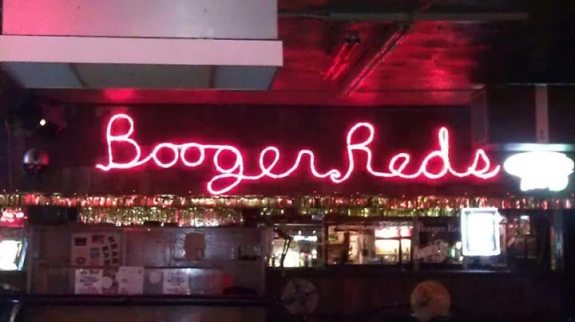 1. Booger Reds
Admittedly, I've never been to Booger Reds. But Patrick once shared 7 of his Booger Reds memories from his college days, which leads me to believe that the guy that hits on you at Booger Reds is a time-traveling Patrick. (Patrick from back then coming to the future, to be specific.) So, I guess there's just a drunk 20-something guy trying to lead the whole bar in a round of Hey Jude and learning about Jethro Tull for the first time. Also, when your cousin tries to defend your honor by saying he'll kill anyone who touches you, Patrick will let him know it's a good day to die.
-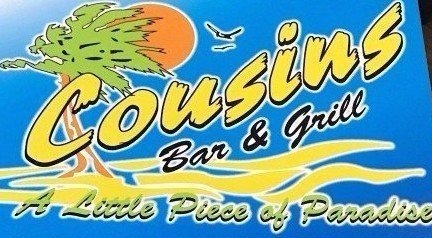 2. Cousins
At Cousins, you may think you can have some quiet fun with friends while you play pool, darts or shuffleboard. This is not the case. While you're lining up your shot, some dude will roll up wearing one of those outfits that only a dad would think is cool. We're talking Levi's 501s from the early 1990s, a t-shirt tucked in with no belt, and some dad New Balances. He will be at least 25 years older than you. He'll nicely lean in and adjust your form, and then offer to buy shots for all your friends. You'll accept, but you'll also leave as soon as he goes to the restroom.
-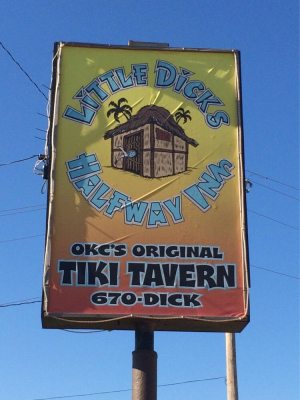 3. Little Dick's Halfway Inn
This fellow came to the Diamond Ballroom for a rap metal show, and was pissed that the bar stopped serving when the last band finished at 11:30. So he wandered his jeans-with-white-stiching-wearing ass across that gravel lot to a bar that makes him laugh every time he sees the sign. He's a good dude, and installs car stereos and window tinting when the sun's up. But when the sun's down, he's chugging Bud Light and trying to buy you a jaeger shot in that tiny little concrete bar that reeks of the cloying, sweet smell of warm, spilled beer.
-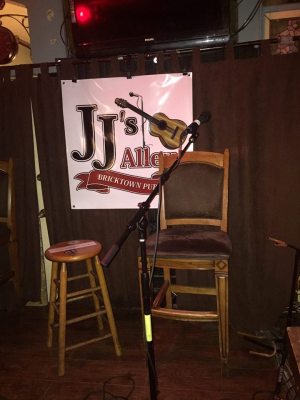 4. JJ's Alley
This guy isn't like everyone else in Bricktown. He's chill, and likes acoustic music. He wants you to know that. He's not like those dude bros that tried to hit on you outside The Dollhouse. He's innocuous enough, wearing jeans, sneakers, and a plain t-shirt. But in a conversation, you'll realize how earnest he is. Maybe too earnest, especially in his belief that he's a great guy for "introducing" you to this craft beer that you've been drinking since 2008. But he's cute, so you let it slide.
-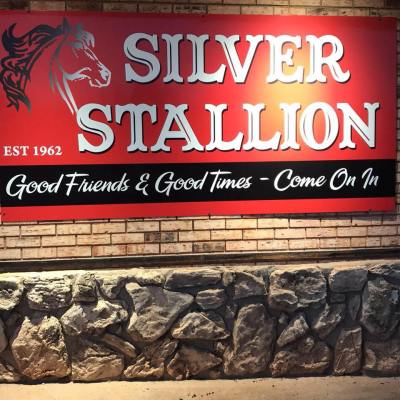 5. Silver Stallion Club
Way out west they need bars too, and that's why the Silver Stallion Club exists. You'll roll up ready to sing karaoke with your friends, and then you will go home with the first guy that says you're better than Carrie Underwood.
-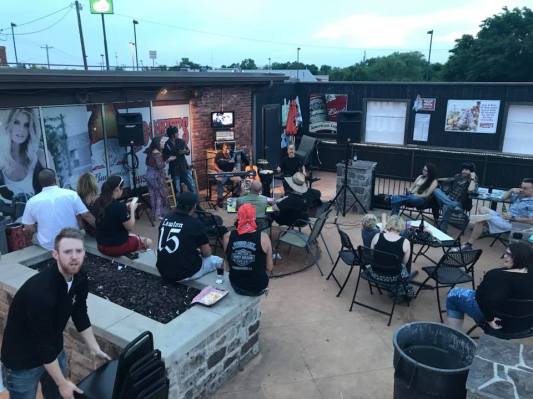 6. Mooney's Pub and Grill
You obsessively watched Sons of Anarchy, and you're in the market for your very own blond biker like Jax. However, it turns out that no real bikers look like Charlie Hunnam. In fact, they're all a good 20 years older than you. But it doesn't really matter. You came to a bar to get your drinks bought for you, and dammit, you're gonna do it. So you don't mind when Skeeter and Gooch sidle up to the bar and buy you some tequila shots. You do mind when they put their arms around you though, especially since they're wearing leather vests and no sleeves, and you're stuck in their sweaty arm pits.
-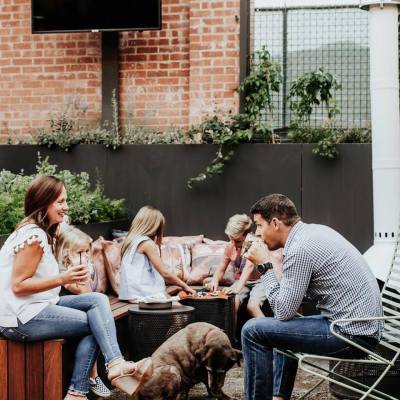 7. Jones Assembly
No one hits on you here. You didn't go to law school, and you don't have the right friends. You're an interloper here, and you don't belong with that crowd. But you don't care. For one night, you can pay for your own drinks and enjoy some live music. Also, you're straight up addicted to that BB Salad and Herb Frites.
-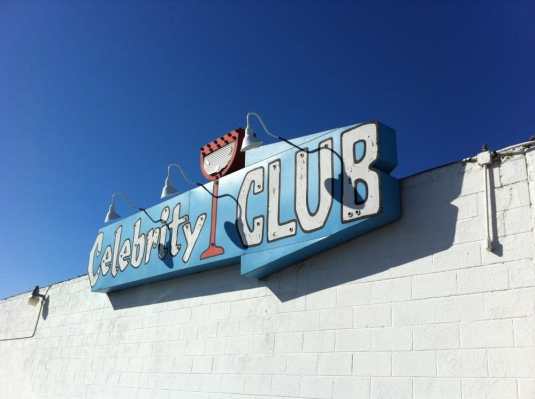 8. The Celebrity Club
You may think a celebrity will hit on you here. This is not the case. Rather, you will be hit on by a dude with a handlebar mustache who doesn't know what a dive bar actually is. Like, homeboy has only ever been to The Drunken Fry, and he thinks all dive bars have an absurd selection of craft beer. So, honestly, the only thing he'll do is complain about the Coors Light you're drinking while you try to get away and get the dude with the neck tattoo in the back corner to notice you.
-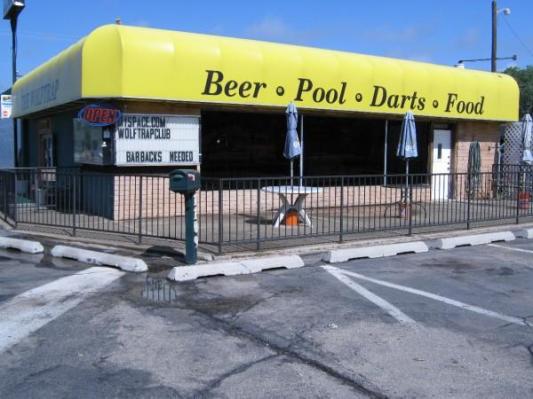 9. The Wolf Trap
If you're like me, you don't want to go here anymore. And that's because it's a damn ENHS class of '04 reunion. And since you purposefully skipped the 10-year reunion, it doesn't make sense to go The Wolf Trap. But if you're in the mood to see the City of Edmond living their best life while acting their worst, you can definitely get a guy with a decent oil and gas job to pay your tab. And if you play your cards right, you can be the baby mama in his secret second family.
-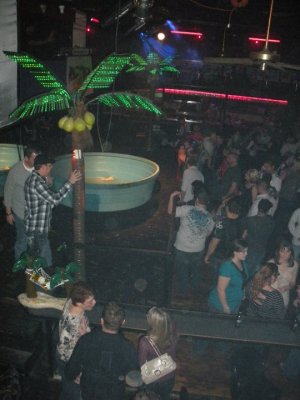 10. The Redneck Yacht Club
You're not quite sure how you ended up here. It's not your style to go to I-40 and Meridian unless you absolutely have to. However, you read Hayley's post about what to wear to The Redneck Yacht Club, and well, you had all those pieces in your closet and you decided to give it a go. But since you are so close to I-40, you spend the entire time thinking that every man there is a human trafficker who wants to shove you in the back of a semi or storage container, a la season 2 of The Wire. For this reason, the well-meaning fellas named Rodney who keep trying to buy you a drink are really put off every time they speak to you and you run away screaming.
-
Marisa lives in Norman and pretty much only gets hit on by the townies at Red Brick Bar when they have their $1 Jell-o shots on special. Follow her on Twitter.
Stay in touch
Sign up for our free newsletter