Food
8 Snow Cone Flavors That Will Change The OKC Snow Cone Scene
10:00 AM EDT on May 8, 2018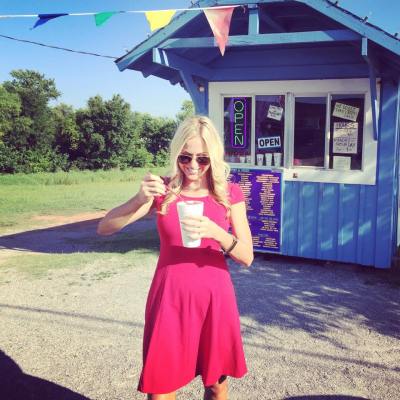 What's up, TLO readers? It's me. Marisa. I'm coming out of retirement while Patrick is at home learning to tell terrible puns while fiddling with the lawnmower on the back porch -- you know, standard dad stuff.
I thought long and hard about the piece I wanted to return to TLO with, and I knew it had to be special. But also, if you know me at all, you know that I cave under the slightest bit of pressure, so that's why you're getting this post instead of the greatest post TLO has ever seen. (Besides, we all know that Louis's food reviews will always be the best.)
Since the weather is warming up and getting to that point where it's basically unbearable, it's only natural for every Oklahoman to crave that sweet, sweet summer treat, the snow cone. Only, I've been on this planet for 30-something years, and well, I want a new flavor option. Don't get me wrong. I love me a silver fox or a tiger's blood. But I long for something new. And that's why I thought I'd share with you the 8 snow cone flavors that will change the OKC snow cone scene...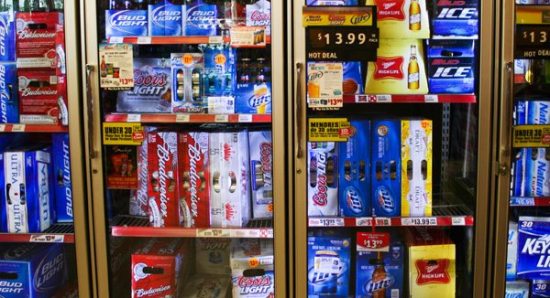 Coors Light
It's the favorite beer of Oklahoma, and for good reason. It's the lightest, crispest, most watery of the light brews, which means you can drink roughly 100 ounces of it during the hottest summer days, and still not get dehydrated. Think for a moment about how thoroughly refreshing a Coors Light tastes. Now, think about how delightful a snow cone is. WHY HAVE THESE TWO THINGS NOT BEEN MIXED YET? I mean, if Louie's can give us a frozen Jack and Coke, surely they can get us a Coors Light snow cone. This snow cone could be served with no garnish, or with lime, because that's how the majority of Oklahomans enjoy it anyway.
Queso
To be fair, I think this would have to be more of the "cheese sauce" style queso you get in the free set up at Chileno's, and not something jam-packed with seasoned meats. We must maintain the structural integrity of the cone, after all, and the meat would really destroy that. And while this may sound gross to many of you, think back to your last trip to Chileno's. You were seated in the proximity of a child who was using their straw to drink that cheese, weren't you? Or, you were the parent who was using their straw to put cheese into the mouth of your baby. Sure, this only appeals to kids, but so do like, 98% of the available snow cone flavors, so it only makes sense to add this to the menu.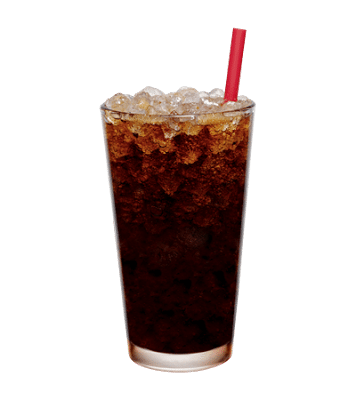 Dr. Pepper
I'm basically boycotting 7-Eleven, not because we've covered what a weird place it is before here on TLO, but because every single time I go to 7-Eleven, the Dr. Pepper Icy has the red light letting me know that it's not ready. WHAT THE HELL ELSE YOU GOT GOING ON, 7-ELEVEN, THAT YOU CAN'T HAVE MY ICY READY?! I need to be able to leave 7-Eleven in a huff when the one item I wanted isn't available, and just go to a snow cone stand and get the same damn thing.
(Also, if you haven't recently read any of our 7-Eleven content, do yourself a favor and click here. It's a veritable treasure trove of 7-Eleven posts.)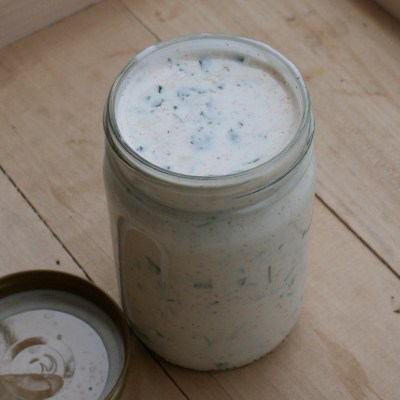 Ranch Dressing
Look. Everyone lost their shit about Sonic offering pickle juice slushes. Imagine how much business a snow cone stand could drum up if they offered a ranch-flavored snow cone. To be really successful, they'd need to get some good ranch from a local restaurant, like, say, Mazzio's or Hideaway. (Hidden Valley is garbage.) And then, instead of garnishing this with a gummi bear or sour straw, I say they go all-out and use a slice of pepperoni pizza.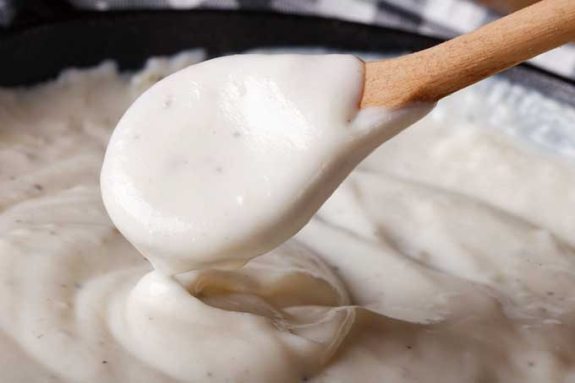 Gravy
It's an integral part of the state meal, and it should be an integral part of the snow cone menu.
Braum's Sauce
If you've never had Braum's sauce, go to Braum's and pay the extra 50-cents to get some. If you've had Braum's sauce, and you think Cain's sauce is better, I'm kind of surprised you're so smug about being wrong. Anyway, Braum's sauce is definitely a thick and salty concoction that may sound disgusting on a frozen treat, but it's a flavor that many Oklahomans, myself included, crave. So why not offer it up on a snow cone? I would like this garnished with one chicken tender and three crinkle-cut fries.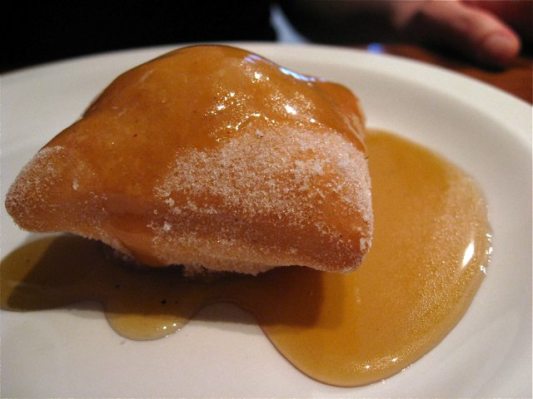 Sopapilla
I'm honestly surprised this doesn't already exist. Just mix the wedding cake and the cinnamon syrup. It's not exactly the right flavor, but it's as close as you can get with that high fructose corn syrup jugs. Just leave a very sticky bear of honey on the counter for customers to garnish this one themselves.
-
Marisa's already had 3 snow cones today alone. Follow her on Twitter.
Stay in touch
Sign up for our free newsletter