Food
5 Favorite Flavors at Sadie J's Popcorn Shoppe
10:01 AM EDT on April 6, 2018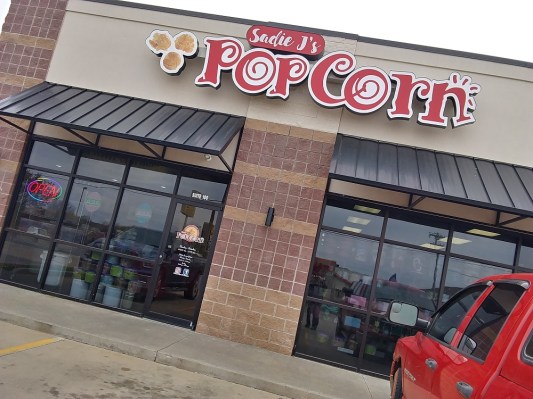 Whenever I have to buy someone I barely know a present, yes, I am that jerk that usually ponies up a few dollars for a wholly unisex and mutually inoffensive tin of flavored popcorn, oftentimes featuring a stale offering of cheese, butter and caramel dusted maize for the masses.
Hey, it's either that or a scented candle.
It was a search for the perfect popcorn gift that led me to the recently opened Sadie J's Popcorn Shoppe, 2426 N. Harrison, Suite 100 in Shawnee. While I was expecting the same-old brightly-colored strip-mall novelty store filled with factory-fresh pre-bagged popcorn and other store-bought treats, those pre-fab ideas were quickly subverted when I was welcomed by a wall of freshly popped corn, at least 100 barrels filled with one experimental flavor after another, ready to be sampled by anyone who asks.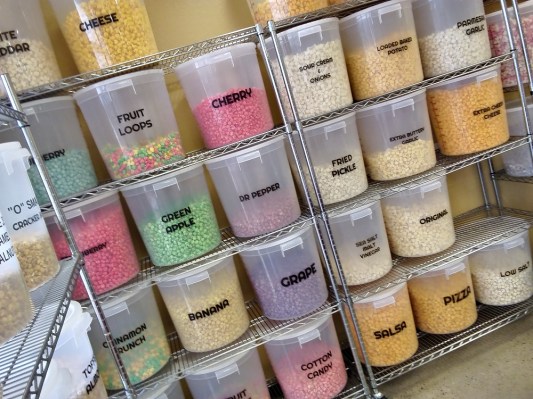 Having only been opened about three months, Sadie J's has managed to become an in-demand outlet that has single-handedly turned gourmet popcorn from an off-handed gift you might pick up on clearance at Big Lots to something that, you know, might require some actual time and thought. As I stood there staring at the wall in awe, I tried close to thirty or so flavors, everything ranging from tried and true tastes such as Extra Cheesy and Sea Salt & Vinegar to unexpected delights such as Strawberry Cheesecake and Dr. Pepper.
After about an hour of constant pestering, I whittled down my gift set to five flavors that, for me, made popcorn an actual snack to crave again, blowing those boring old bags of that microwavable junk or soggy movie theater rip-offs right out the coconut oil. Cómpralo ya!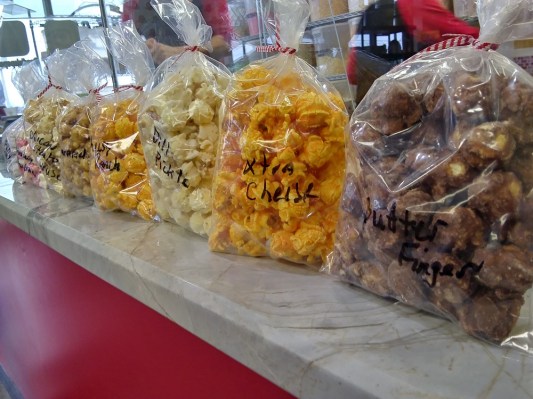 _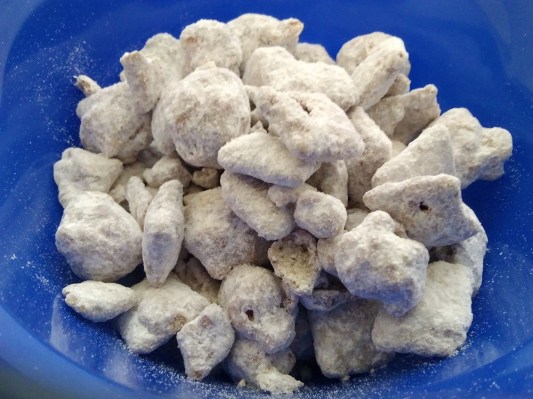 Puppy Chow
While technically not a treat for your baby canine's burgeoning sweet-tooth, this extreme confectionery mixture of caramel popcorn, Chex mix and a healthy coating of powdered sugar is about as close to pure narcotics as I want to come this late in life, an addictive treat that is impossible to stop noshing and gnashing once you start. Defiantly sweet with a satisfyingly steady crunch, this is more of a full-on meal than a substantial snack and, yes, I'll have seconds.
_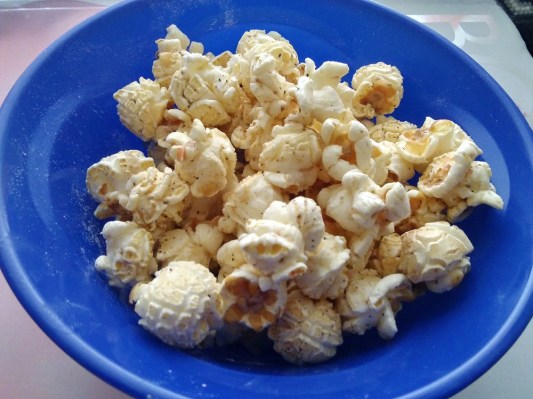 Chicago Steak House
Forget the deep-dish! The perfect Windy City storm of the century consists of two-fisted steak seasonings, various buttery sensations and a savory hot-off-the-grill flavor that comes together carnally to form this taste-bud tenderizer that goes great with an ice cold beer or, if you're so inclined, a mellow glass of wine, all without the suit and tie or 15% tip.
_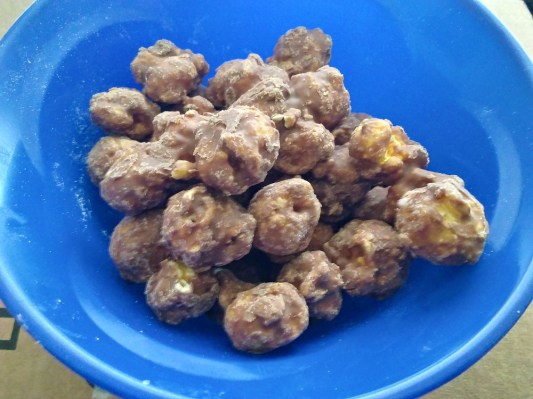 Butterfinger
Aye carumba! The crispity, crunchity taste of a peanut buttery Butterfinger is somehow melted down and thickly drenched across overachievingly plump and firm fully-bloomed and full-bodied popcorns, practically Frinking it into a snack that would induce semi-hypnotic hunger-droolings in even the least Homer-est of us.
_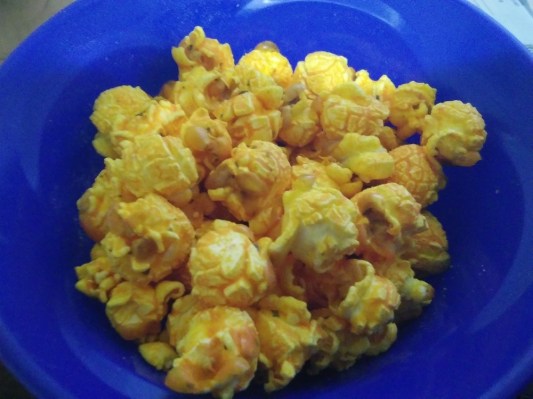 Cheesy Ranch
A thick double-dusting of pure Okie heaven—one cheese, the other ranch—forged together in one savory mixture of absolute corn-fed convention and fully-stalked invention, giving birth to an original popcorn sensation that I've admittedly tried to desperately make myself at the movie theater with those flavored salts they sometimes have laying out on the counter. Whereas I always fail, Sadie J's concoction is as good as it gets and my new cinematic companion.
_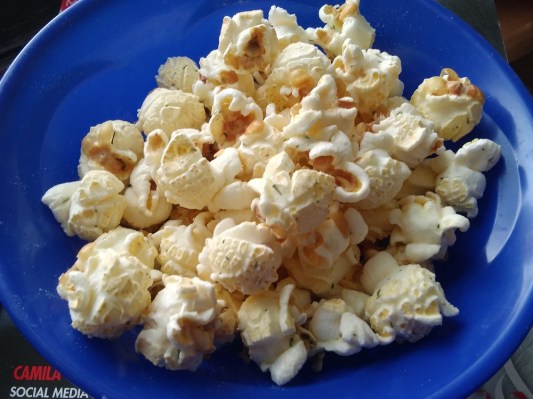 Dill Pickle
Until Sonic dutifully unleashes their just-announced Pickle Slush this summer, this is the absolute closest we as a society can come to a pickle-flavored snack without, you know, actually eating a pickle. The tartness is immediate, causing the mouth to pucker reflexively as the salty brine taste paints its way up and down the tongue, like two giant green cucumbers wistfully recalling their teenage courtship and embracing passionately for the first time in years.
_
Follow Louis on Twitter at @LouisFowler and Instagram at @louisfowler78.
Stay in touch
Sign up for our free newsletter