Everything Else
One of these people will be OKC's next Mayor…
4:57 AM EST on February 9, 2018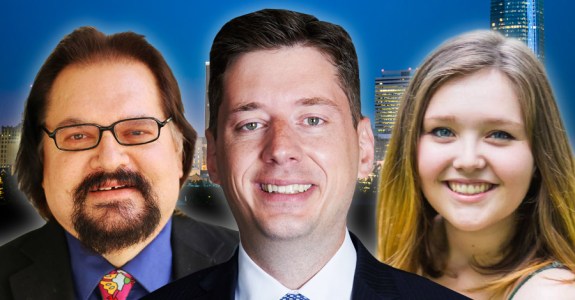 This Tuesday, Oklahoma City residents will flock to the polls to elect our city's new mayor, deciding which exciting course Oklahoma City will take into the next...
Oh, who am I kidding? This year's mayoral election blows. It's boring. They could have poll workers flash their old boobs for Mardi Gras beads on Tuesday and it wouldn't make things interesting.
Not only is the outcome already determined, but it's missing the saltiness of our previous elections. In 2010, Steve Hunt trolled his way into the race, and with the backing of police unions and the far left, somehow rallied over 40% of the vote. In 2014, as Ed Shadid mounted a challenge to Mayor Cornett, The Oklahoman went full National Enquirer on Shadid's personal life, holding it under the microscope they save for only their biggest enemies.
We don't get any of that intrigue or drama this time around. The whole thing just feels like one big formality. Here are the candidates:
David Holt
David Holt has dreamed of being mayor of Oklahoma City ever since he got his first wedgie at Hefner Middle School. He's a lawyer, an Oklahoma Republican lawmaker, and proud member of the Oklahoma City Republican Establishment. He also volunteers with the local non-profit "Citizens Against Guilt By Association." His hobbies include brown-nosing, tweeting and picking his nose in his car on the drive home. He's advertising on this site and is going to be our next mayor, so we should probably be nice to him now.
-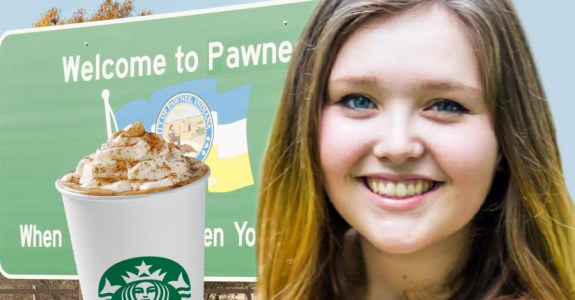 Taylor Neighbors
Taylor is a 21-year-old pianist who is studying at OU. She was inspired to run for mayor after she binge-watched three seasons of Parks and Rec the day after her boyfriend dumped her. Her campaign issues include modernizing babysitter regulations and making pumpkin spice a year round flavor. Her dream is to one day own her own Build-A-Bear Workshop.
-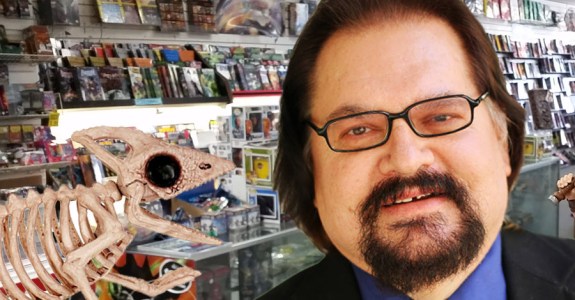 Randall Smith
Randall is an accountant. He is running for mayor to impress women in Internet chat rooms. He enjoys loitering at comic book stores and listening to shortwave radio. He collects flash drives, lizard skeletons and strange looks from neighbors.
=
So there you have it. Those are the three people we have to choose from for mayor. I would talk more about their stances on local issues, but let's be honest, none of that matters. David Holt is going to win this thing, and he should – he's the only serious candidate with the support, credentials, and political experience to be mayor.
Of course, most of that political experience was gained as an Oklahoma lawmaker. As a State Senator, David championed and helped author the aggressive tax cuts that have crippled our state government, passed wasteful legislation to drug test welfare recipients, and even tried to relax regulations on despicable payday lenders. There are plenty of red flags about his voting record and loyalty to conservative ideologies that benefit the wealthy over the poor and middle class.
But none of that really matters in the mayoral race.
OKC is a weak mayor system, so the mayor really doesn't have that much influence or power.  They're more of a cheerleader than anything else, and I can't think of a better cheerleader for OKC on the national stage than David Holt. He really does love Oklahoma City.
Plus, David gets a pass on the GOP lawmaker thing because "he's one of the nice ones." He's active and accessible on social media, he's not a racist, homophobic, religious zealot, and he's able to get cool mofos like Steven Drozd to write a Yo Gabba Gabba inspired jingles:
Hell, he also mentioned us in his book "Big League City." That's cool, and combined with his massive advertising buy, it is enough to make us look past his political ideology and give him a TLO endorsement for mayor.
But that's just my opinion. I'd encourage you to do your own googling and research on the candidates, and make your own informed decisions. Vote on Tuesday!
Stay in touch
Sign up for our free newsletter