Everything Else
A Very Bedlam Xmas: TLO Holiday Gift Guide for OU/OSU Fans
10:25 AM EST on December 7, 2017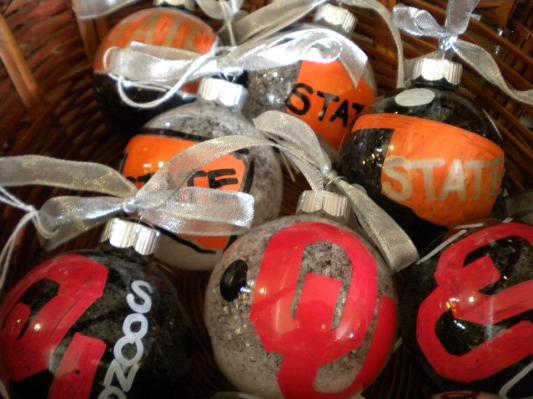 It's hard to be the sexless jerk stuck in the middle of this dumb OU/OSU rivalry, especially when it comes to the holiday and buying team appropriate gifts for the college football fanatics in your family, most of whom never even attended the Goddamned institutes of higher learning.
Yet, there you are, trying to placate and pacify the entire clan as everyone is gathered around the television, finishing off the rest of the pumpkin pie, hurling expletives and flicking lit matches in your general direction.
Why bother going to all that time and trouble to begin with? Here's a list of Bedlam-based ideas that will surely please even the worst of the bunch, be it Sooner or Poke or fair-weather reacharounder.
_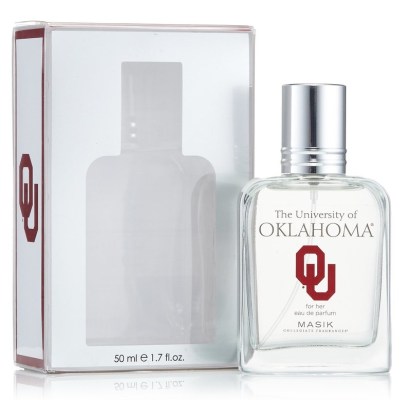 OU for Her Eau de Parfum
For the special Sooner lady in your life, she too can now reek of decades of olfactory tradition with the exclusive OU for Her Eau de Parfum. Whether it's the wafting scent of a baking duck pond in August, a place-kicker's drying jockstrap, the fresh ink of a police report or the urine-drenched canvas of a Native student group's tipi, the campus of OU has numerous generations of scents and smells that can fill a Sooner's boomer with nostalgic memories a-plenty…OU for Her captures them all. Purchase here.
_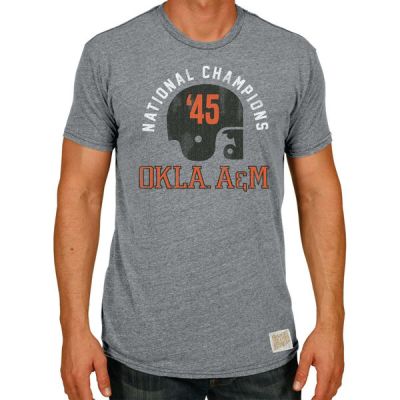 OSU 1945 National Championship T-Shirt
What do you do when your school can't win a national championship in a sport? Pretend you won a title over 70 years ago! That will impress recruits. Purchase here. 
-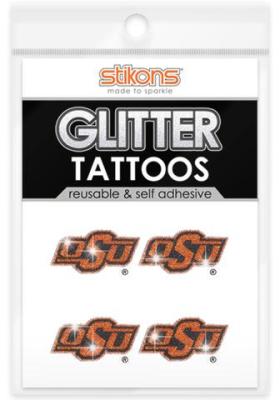 OSU Glitter Tattoos
For the former OSU cheerleader that's working the third shift at MeerKatz on Christmas Eve, stuff that stocking and help her earn a few extra singles for that hungry baby at home with these glamorously glitzy OSU Glitter Tattoos. A sparkly flash from the inner thigh or concealed areola of that proud logo and any lonely OSU fan visiting home for the holidays will pay double for the sheep hope that she might ask to see his Pistol Pete, which she won't, but still. OSU Glitter Tattoos are not just a gift, but an investment, hopefully in some cheap baby formula. Purchase here.
_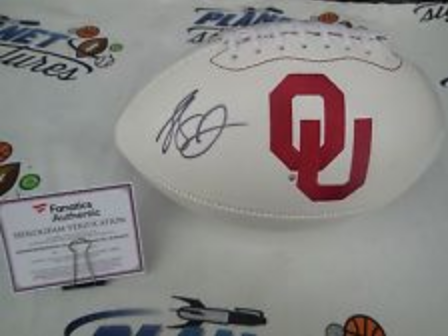 Landry Jones Autographed Football
The best most unpopular and boring player in Oklahoma football history, this autographed Landry Jones football will lead your favorite Sooner fan to many 10 - 3 seasons.
-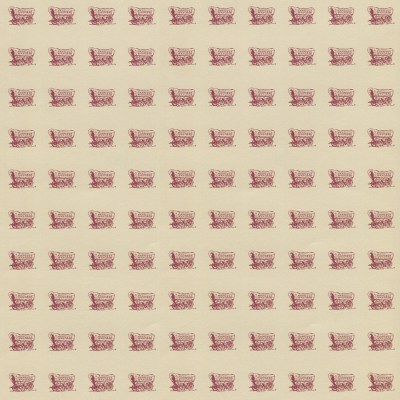 OU Acid Blotter Paper
For the ex-hippie grandpa that remembers droppin' Window Pane and Lavender Lucy underneath the bleachers down by the Field House while Santana's road crew were setting up for their 8 p.m. set after snacking on a pine-nut taco salad from the Earth, how 'bout dosing gifting him with a fresh sheet of these decorative microdots to help re-expand his mind and remember what a cool guy he was before he sold out to the machine, man. To purchase, just ask for Trisstynn out back behind the Cici's; the secret "I'm not a cop" phrase is "Oh what a lovely tea party, Mr. Boren."
_
OSU Full-Length Body Pillow
For that rapidly insecure and formerly homeschooled son now living—barely—in Parker Hall and, even after the end of the first semester, still has yet to make any friends, those second semester nights in Stillwater can be even colder and far more lonely. Send him unwillingly back to school with this down-stuffed OSU Full-Length Body Pillow, specially designed to mimic mom's supple curves and lingering scent, giving him something from home to hug and hold tight at night (at least until finals when he has a complete emotional breakdown and is forced to leave campus). Purchase here.
_
OU Baby Sooner DVD
For that creepy uncle that that gives hugs to the nieces that last just a little bit longer than they really should, it's the official OU Baby Sooner DVD. Yes, its many hours of small children, mostly girls, dressed up like cheerleaders, parading around the OU campus with apparently no one to stop and ask the filmmakers such question as "Hey, what are you doing over there?" and "Let me see some I.D." If that's not enough of a selling point, check out that mildly disturbing box-quote. Purchase here.
_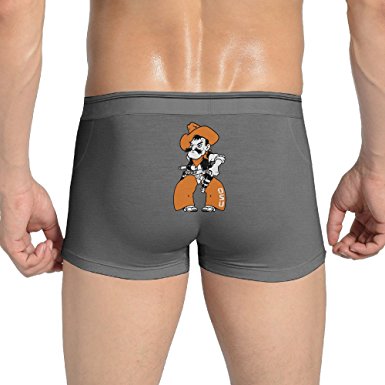 OSU Boxer Briefs
For the OSU frat pledge that just can't wait for that tight, taut little bubble bottom of his to be paddled hard on initiation night, make sure to pack a few extra OSU Boxer Briefs under the tree this holiday season. His rear-end will be saying "Thank you sir, may I have another!" with a mischievous wink as Pistol Pete points his six-shooters in the air as if to dare President Chad to bring the blood as he cries "Go Pokes!" while bringing down swift justice on that Freshman ass. Purchase here.
_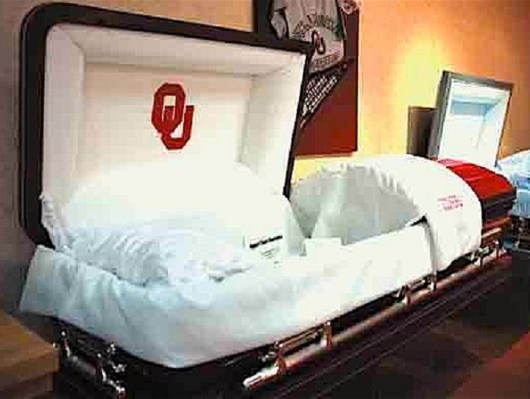 OU Casket
For the oil-rich Sooner grampy that believes in planning ahead, for $3000 this plush, fully-lined University of Oklahoma casket can send anyone that's shuffled off this crimson mortality and crème coil to Purgatory in pure Brookehaven-style. With a guaranteed spiritual entrance through the special Gaylord Family V.I.P. door and a complimentary dessert at Sooner Legends, enjoy bananas foster before a gentleman that resembles a cross between the Boz and Vapula Naberius, the raven-headed Great Duke of Hell that commands thirty-six legions of feces-spewing demons, runs numerous hooked chains through aged flesh, dragging this now-damned soul to the Mardel's concept of Hell, all the while screaming "Boomer!" Purchase here.
_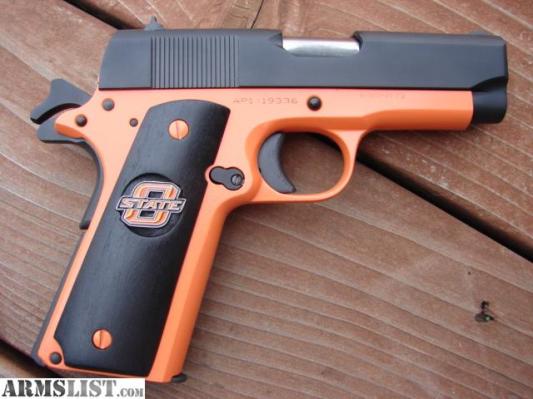 OSU Custom-Made Gun
For the hubby that's not packin' a Pistol Pete in the pants, let him channel all of those shortcomings that cause his white-male Republican anger and aggression into America's favorite pastime for those suffering from low-T—not, not football, but gun ownership! With an emblazoned OSU logo and steadfast orange and black colors, when he walks into the local Wal-Mart, firearm openly carried, criminals had better look out—as well as pretty much everyone else in his immediate area—because he's gonna shoot to kill and show them all, just like Dr. Pierce said, dammit. Purchase here.
_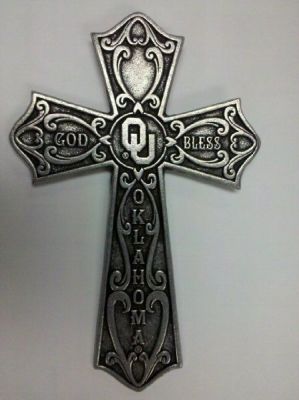 OU Decorative Crucifix
For the self-proclaimed Christian football fan, remember that part of the New Testament where our Lord and Savior Jesus Christ was stripped, spit on and brutally tortured by Roman guards? And how then He was nailed to a crucifix through his wrists and feet, left to hang there and die in total agony? Remember how then He managed to find grace to not only forgive us but then die for all of humanity and our sins?  Remember the bloody sacrifice He made this holiday season with a silver replica of the torture device used to murder Jesus Christ, complete with a bold OU logo stamped on it. Purchase here.
_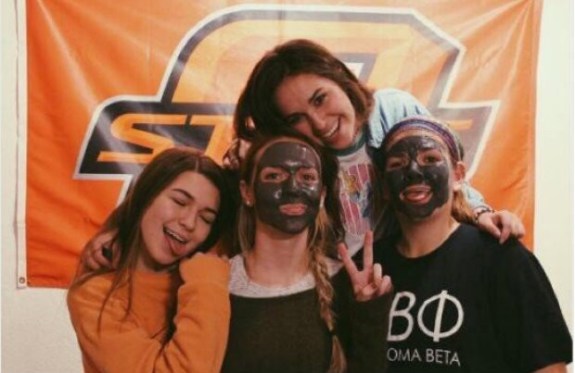 OSU Decorative Wall Flag
For the culturally insensitive daughter in a sorority that seemingly already has it all, including a handy tube of black face-paint within arm's reach, few things display pride and progress in one's school like a decorative wall flag that effortlessly displays those rich colors that OSU fights for every weekend out there on the field. Well…most colors, at least. Purchase here.
Stay in touch
Sign up for our free newsletter