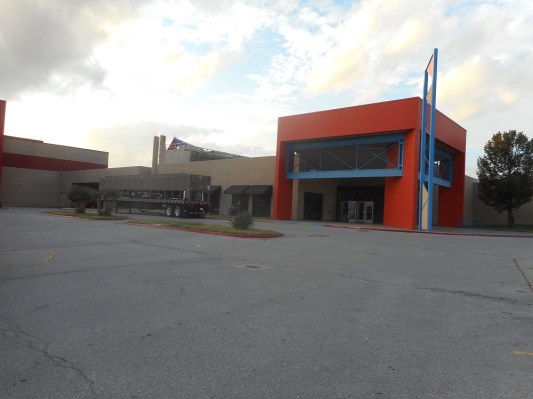 When it was quietly announced last week that one of the Southside's premier Hispanic hubs, Plaza Mayor, was going to shutter its doors at the end of the month, there was a silencio that was ensordecedor. There was no sign of Mark Faulk and his Red Cup liberals leading a protest to save this Latino-driven shopping center, no long-winded think pieces from the Oklahoman about what a cultural deficit this'll bring to the community (to be fair, Steve Lackmeyer did write a piece about how this closure may benefit Capitol Hill, natch) and obviously no plans to hold special meetings with the City Council about what a tragedy it would be to lose a venue that still has so much possibilities, maybe even as a possible state-funded Latino-friendly convention center, or something along those lines.
I'll pay an extra penny sales tax for it.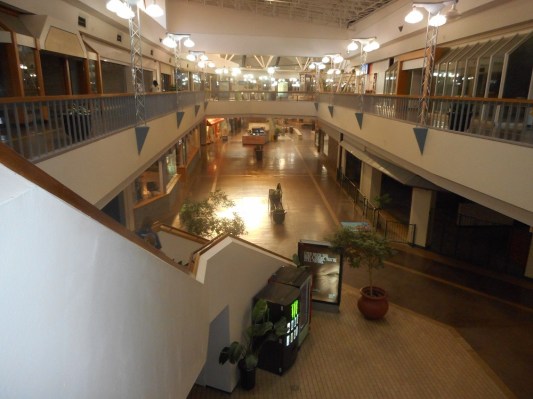 No, there will be no popular lamentations for Plaza Mayor, the former Crossroads Mall refurbished and reimagined as a modern-day multi-level mercado, a structure that has not only been catering to the consumer needs of Oklahoma City's Latino community, but as a meeting place and event center as well. Over the past few years, I have frequented Plaza Mayor more than any other mall in the Metro, from hanging out and enjoying some taquitos during my ex-girlfriend's frequent Zumbathon fundraisers to watching legendary luchadors like the Blue Demon make his first Oklahoma City appearance during a specially hosted recent Mid-South wrestling event.
From concerts to massive celebrations like the Fiesta de las Americas and so on, while the storefronts might have sadly remained silent and hard to fill, when it came to cultural events, the Southside would come out in droves. There will definitely be a massive hole in the Hispanic community, so much so that when I got word of the Plaza's closing, I figured I would take one more walkthrough, saying adios to the few gems that remain open as the lights start to dim and the tumbleweeds gather off in the corner.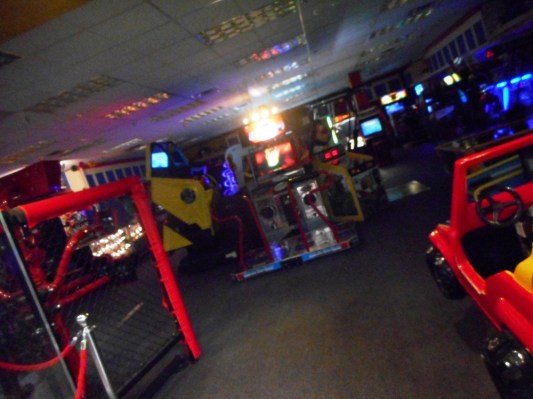 On this evening in particular, the news had already had a chance to settle in with the remaining tenants and while pairs of geriatric mall-walkers would zoom by, many of the still-open shops would pull down their iron gates early, counting down registers and convinced their business was done for the night. As most up-to-date games in the empty whizzed and zoomed on display mode, the brand-new carousel gathered dust, a sign proclaiming it would be open for business once again soon, but I think we all knew that was puro ilusión.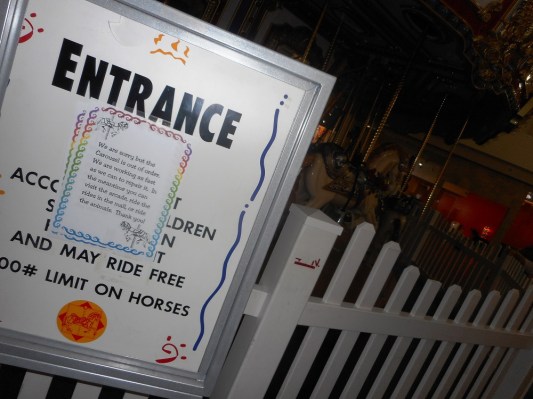 With a name like Pizza Latina, I'm sure that mages of wonderful hybrids I just mentally created like "pizzaritos" and "calzacos" immediately becomes mouthwatering hopes and dreams, and while that would surely be the most wondrous of Italo-Mexi joints if there ever was one, this Pizza Latina, for the most part, offers up just pizza. Oftentimes made by a Latina. And that's okay.
While I had sampled their individual slices many times before, which are decent enough by mall pizza standards, I had never tried any of their other specialties, such as an item from the Italian dinners section of the menu, a small selection featuring traditional items like spaghetti and meatballs and fettuccine alfredo.
Having living a full life and never once enjoyed mall-based Italian food such as this, in a moderately daring move I ordered the Lasagna ($7.99), which was almost immediately delivered to me in a microwavable container with some bread. Like a quaint rustic tomato soup that just happened to have a big chunk of lasagna floating in it, I've had worse at the Olive Garden, so take that as you will.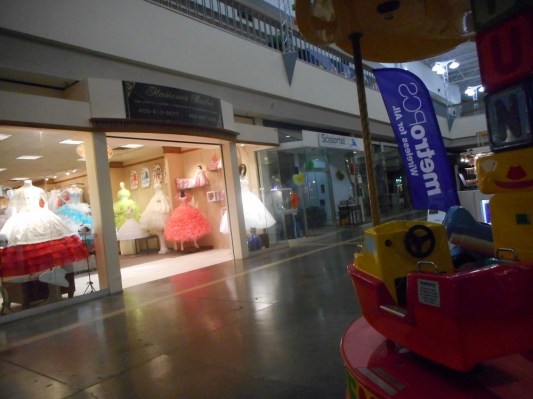 Of all the remaining shops in Plaza Mayor, the most fancy dress outlets advertising the latest fashions in quinceañeras and other Hispanic milestones were surprisingly doing brisk business while upstairs, small children were being fitted for boots at one of the still-open three western wear stores that seemingly dominated the second floor. Aye Dios mio, would I have loved to have purchased that black silk shirt with the white fringe at OKC Boots, but, sadly, they don't carry any grande y alto sizes.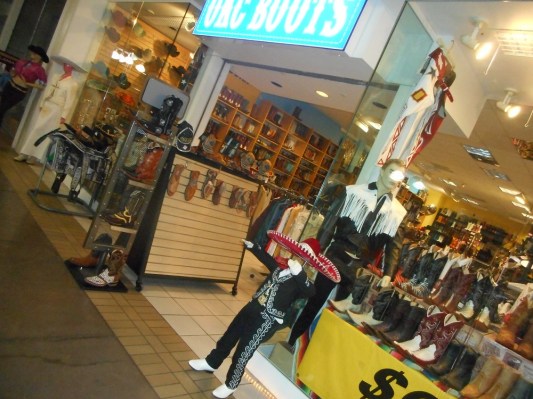 As I was debating whether or not to add purchasing the shirt to my list of weight loss goals, I somehow looked up and found myself in front of the counter at Los Cantaros Taqueria, ordering a large bowl shopping mall Menudo ($7.99), a separate goal which, at the time, seemed far more within successful reach.
This large enough eatery was apparently manned by a lone abuela, taking orders, preparing food and bussing tables all at the same time. It was hard not to want to strap on a hair-net and help out. As she e as she brought out my tray of food, I was assured that she makes her menudo fresh everyday, from even fresher ingredients. Practically drinking the entire bowl of hominy and tripe down like it was a lifegiving balm, you could taste it. As the last drop dribbled down my chin, a short-lived wave of sadness struck knowing this was the last time I'd have this loving treat.
"Tal vez en la próxima vida," I thought to myself.
Over the past year, the announced goals for the next-gen of Plaza Mayor were ambitious; plans included the opening of a grocery store, a nightclub and a rodeo arena that would seat 3,500 spectators. Walking through what it has become, for whatever reason it has become this, does tear a little at the corazón, especially when I start thinking about the special events I had immersed myself in over the past year or so, exclusively Latino celebrations like Fiestas Patrias, Navidad en el Barrio, Dia de los Reyes and the Buy for Less Bridal & Quiceañera Expo.
Here's to hoping that maybe Capitol Hill, especially with all their renovations and restorations going on, will be able to pick up the slack and then some. Just like Steve said.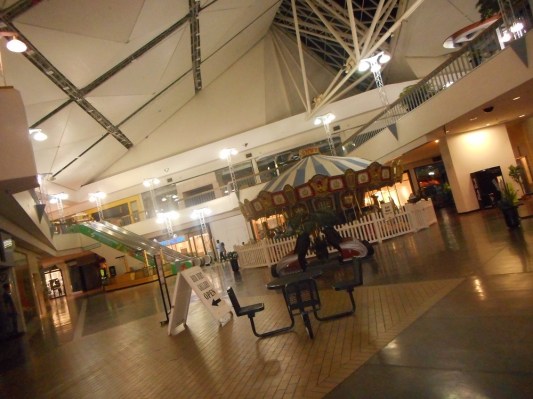 As I started to make my way towards the salida, a little joint offering fresh fruits and juices caught my eye and estómago, desperately needing a sweet counter to all of the spicy tomato-based liquids I had imbibed over the past hour or so. I stopped into El Arco Iris, a sweet little snack shop filled with all types of South-of-the-Wonka-esque concoctions, the Monster Preparado ($7.99) being the most intriguing.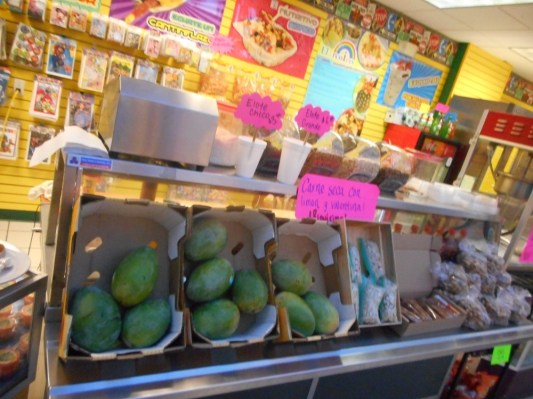 Guava, mango and chile stacked in-between crushed ice and drowned in a Monster Energy Drink, it was the beverage I'd been looking for my whole life, a solid energy drink with all the intestinal fortitude of a Michelada, super spicy and ultra-tangy, doing nothing to make my burgeoning heartburn any better, but, at the very least giving me the stay-awake power to burn my way through the exit.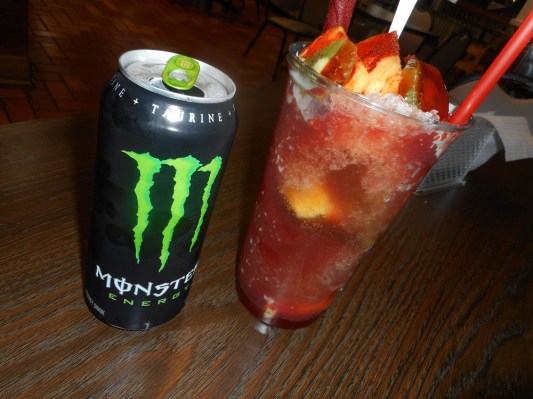 While there is still time to stop by and wish Plaza Mayor a brave vaya con Dios while downing a bowl of two of Menudo, I figure it's probably a moot point by now, with all that is good and relevant disappearing everyday, a center of commercialism collapsing in upon itself like a black hole of capitalism. But, for the short time we had, I'll be thankful, if only for helping to bring me that much closer to mi cultura y patrimonio. ¡Cómpralo ya!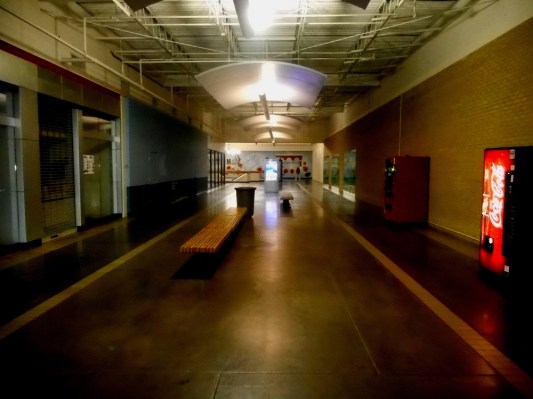 _
Follow Louis on Twitter at @LouisFowler.
Stay in touch
Sign up for our free newsletter