Everything Else
TLO Restaurant Review: Thunderbird Grill
8:25 AM EDT on August 15, 2017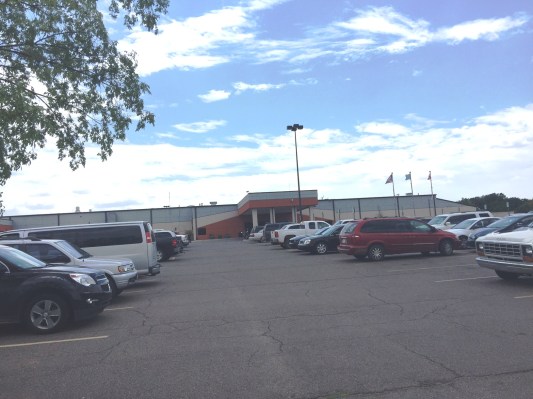 Forget the bright lights and Vegas-style gaming…the real jackpot at Thunderbird Casino is in their dining area!
Driving east down Highway 9, past Norman and into rural oblivion, the eats are pretty slim pickings, unless of course you're in the mood for Hunt Brothers Pizza, which every filling station seems to proudly make and bake with their chaw-scuffed nails and EZ Bake heat-lamps.
For a real dining treat however that, if you play you're cards right—literally—you can walk away with both a heavier belly and wallet, pull on into Thunderbird Casino, 15700 OK-9, near Lake Thunderbird, natch. A small, seemingly hidden casino, this no-frills Absentee Shawnee Tribe gamblin' joint might be a little ways out there, but it's always worth the drive, usually in more ways than one.
(I'm mostly talkin' 'bout all that free soda, you know.)
Personally, the only time you'll ever see me gambling is if it's with someone else's money, be it during a special day with matching free plays or when a generous compatriot feels like throwing cash away and wants company because, if there's anything I've learned from multiple viewings of Scarface, it's don't get high on your own supply. Unless that supply is chicken fried steak, of course, in which case say goodnight to the fat guy, mang.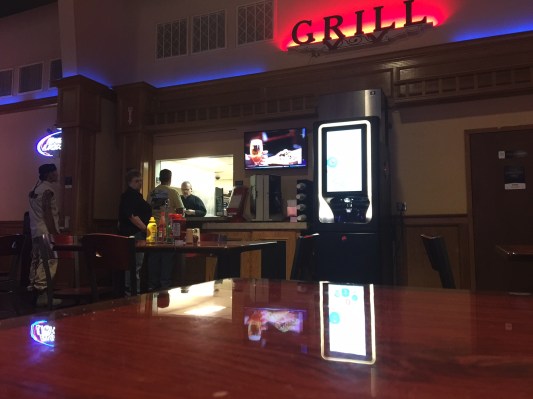 But, with any of the dough that I have been blessed enough to win from, say, the Ghostbusters slots—which is very little—I've managed to, at the very least, turn those multiple $1.27 vouchers into a magnificent free lunch worth its taste in gold bullion thanks to the ever-present Thunderbird Grill, located inside the casino down there in the back. You can't miss it. And you don't want to.
Just looking at the menu, my eyes rolled comically around in my head, coming up all dollar signs as my ears shot steam and made ding-ding-ding sounds, desperately trying to process not only how well thought-out the menu is for someplace like this, but how almost comedically cost-effective the whole experience is, with most big-ticket dinner items (labeled "Dinners for Winners") not even costing more than six or seven smackers. The house wins!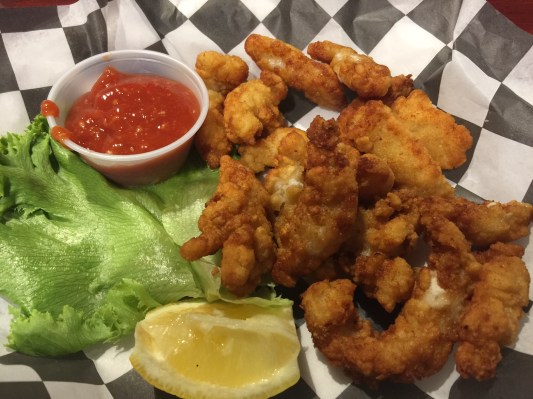 The main selling point here is the appetizers, ranging from the bar-food fare like sirloin steak fajitas to intriguing kitchen creations like Sriracha pork wontons. Seeing how I was in a rural casino in a landlocked state, I told the attendant to hit me with an order of Fried Jumbo Clams ($5.50) which, remarkably, came up Aces! As I dipped each delicately-coated thick and bulbously tender strip in the lip-puckering special house cocktail sauce, I was tempted to overplay my hand and order up another full house of these bad boys. Even the chef who made them told me they were his favorite item on the menu, so that's something, right?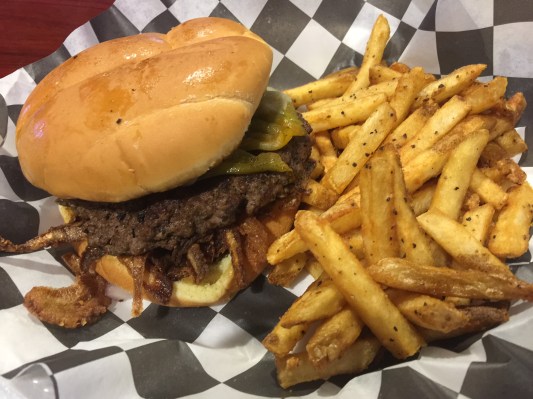 Offering a beautifully diverse soiree of sandwiches such as spicy Cubanos, sirloin Philly cheesesteaks and plenty of styles and take on chicken, I've heard through numerous reformed winners (and many more longtime losers) that when at the Thunderbird Grill, go all in on one of their homemade burgers; deciding on the Red River Burger ($5.75) for its regional nomenclature alone, this bad boy was the best of both sides of the state line, a healthy-sized well-structured column of Black Angus beef lovingly covered in pepper-jack cheese, barbecue sauce, green chiles, bacon and for the boot-licking shit-kicker in all of us, a big ol' mess of Texas-fried onions.
That being said, if you're looking for a late-night dinner spot, the Grill is conveniently open until 2 a.m. every night and is a might cheaper than even a sojourn through the Mickey D's dollar menu. There's a full house of high rollling dishes including Jalisco chicken, General Tso's chicken, hand-breaded catfish (who hasn't wanted that at one in the morning?) and, the one tempestuous item will always be my own Queen of Hearts (attacks), the Chicken Fried Steak dinner ($5.25).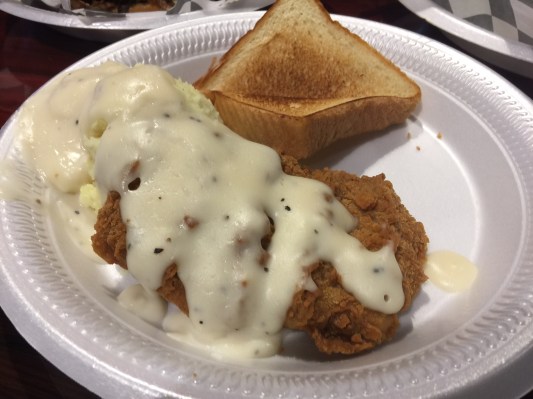 Now, if I'm being absolutely honest—and I always am, wink—this ain't the best chicken fried steak I've ever had; it kinda sorta tastes pre-made, as do the mashed potatoes, extremely reminiscent of something you got on your free lunch tray 20 year ago. That being said, I absolutely adored my free lunch chicken fried steak and, honestly, if you're gonna complain over a $5 chicken fried steak meal that's cheaper than even a LuAnne Platter, you better just take your high-maintenance ass over to Riverwind 'cause I can't deal with you right now.
Sure, I would've liked to have seen some of that white space on the plate covered up with maybe some corn or green beans, you won't see me crying greasy tears in my cream gravy. The steak was seasoned well and technically crunchy enough with a decent, soft middle that even a fussy toddler would eat two more bites of before going back to pick Kino numbers.
So whether you're a seasoned gambler in need of a culinary intervention or a penny-pinching party-pooper who likes to eat cheap while surrounding by flashing lights and cigarette smoke, double-down for less than a pocketful of loose change at Thunderbird Grill. It's the perfect hidden gem where you can celebrate a hot streak with a hot chicken fried steak, or, a monetary requiem where can cut your losses while you cut into a perfectly good chicken fried steak. Either way, you're gettin' a $5 chicken fried steak! God is good! ¡Cómpralo ya!
_
A girl once awkwardly broke up with me in the Thunderbird parking lot after winning $877. Follow Louis on Twitter at @LouisFowler.
Stay in touch
Sign up for our free newsletter