Everything Else
TLO Restaurant Review: City Bites
9:44 AM EDT on June 20, 2017
"Remembrance of things past is not necessarily the remembrance of things as they were." ― Marcel Proust
In honor of their 30 years in Oklahoma City, all City Bites restaurants are going totally retro and redecorating their stores back to the way they looked when they opened in the…wait a second…you're telling they still look like that on purpose?
Ahem.
Offering a wide selection of hot and cold sandwiches, baked potatoes, soups and, of course, their famous cookies, the once-trendy lunch joint has been a veritable Metro institution for three decades now, just managing to hang on by what I can only imagine is an extremely loyal fanbase, probably the type of person who still buys their Lucky Jeans at Gil's and misses that ol' beanbag from Directions in Furniture.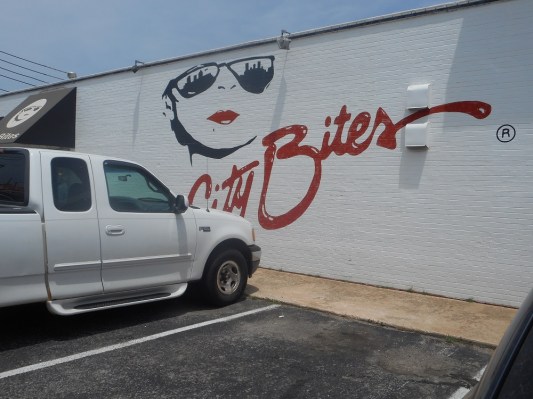 Even though I lived throughout the 90s down the street from the location at 6001 N. May Ave., it took my sister getting a job there for me to even realize it was a place to eat food; with its giant Patrick Nagel-inspired visage of an extra from Robert Palmer's "Simply Irresistible" video emblazoned on the side-wall, I honestly thought it was an Asian nail salon for the longest time.
Walking inside of that eatery for the first time in almost 20 years, however, it's amazing how it still looks like the set of a canceled Nickelodeon game show, but instead of kids running around getting slimed this go 'round, the crowd seems to be made up mostly of elderly men, complaining about the amount of pickles (or lack thereof) on their admittedly seductive Triple-Decker Club Sandwiches. It's an ultimately jarring juxtaposition for such a formerly cool, hip place.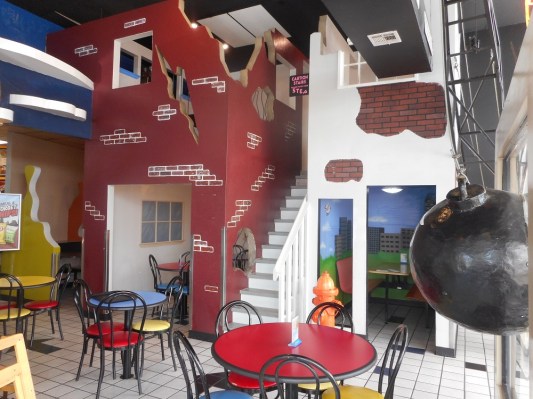 With rote sandwich selections that are just plain embarrassing to order out loud such as the Garden Gobbler Melt or—c'mon, now—the Baja Chicken Tacos, I eventually settled on my old favorite, the six-inch Homemade Tuna Salad ($7.50), while my dining companion felt it necessary to try the six-inch Mesquite Chicken hot sandwich ($7.50). I also added a loaded baked potato ($6.79) and a—ugh—"Soonerdoodle" cookie ($2.49) to the precarious proceedings as well.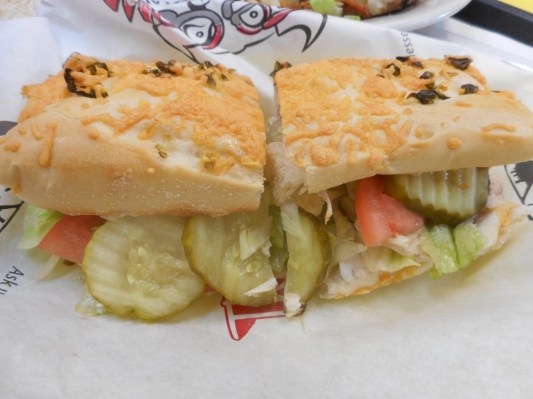 Once delivered, as I bit into that fresh jalapeno cheddar bread, a blocked, long since forgotten memory was jammed loose and I remembered once again just how good the bread at City Bites was, and, apparently, continues to be. That soft, fresh-baked mini-loaf of life-giving golden goodness was worth the memory lane trip by itself, with the vegetable-heavy (so many pickles!) interiors combining just swell with the generous-enough helping of tuna salad.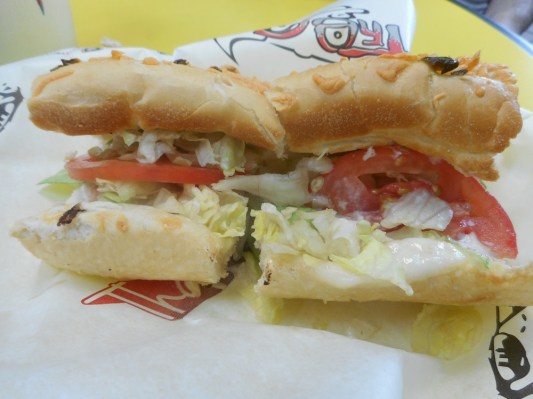 My companion also enjoyed the bread, feeling most of the same re-awakened emotions for it, albeit his happiness was short-lived as the Mesquite chicken tucked inside lacked not only any mesquite flavor, but really any flavor at all; instead it had the uncomfortable taste and feel of processed canned chicken, dolled up with enough fixings and mayo to make it into a palpable-enough poultry product and somewhat likeable again. But not by much.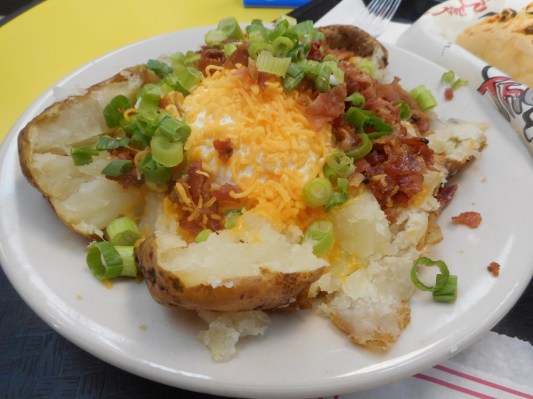 All things were forgiven, for the most part, by the time we reached the classic stuffed baked potato. With a crispy, heavily salted skin, the light and fluffy innards were liberally doused in sour cream, cheddar cheese, bacon and chives. A welcomed alternative to fries or bags of chips, while I'm not sure the thing is worth $6.79, at that moment it was the perfect side-dish, done timelessly right and, when you're trapped in Rome…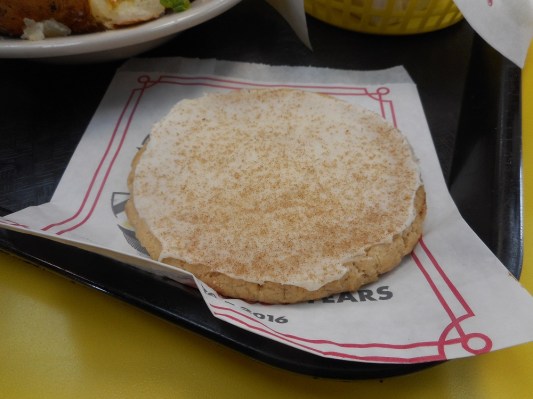 Finally, the absolute moment of questionable nostalgia: the Soonerdoodle cookie. As cookies and cookie technology itself has rapidly grown since City Bites' original inception, with numerous eateries offering comparably prices sweet treats of just as high, if not higher quality, a sandwich place that "has good cookies" just doesn't cut it anymore. And while yes, this delicately soft and chewy gourmet cookie is indeed an extremely tasty confection that I hold no ill-will against, it's nothing that I would make a special trip for either. It's not the buttery-rich slice of sweet ecstasy I remember, if it ever truly was.
City Bites is definitely a restaurant stuck in the past and while that might seem like a bad—or sad—thing at first, it's absolutely loyal fanbase has stuck with it and obviously adores it and probably even loves it for it, managing to keep it open and running for thirty years, no small feat by any means in this day and age. For this published epicure however, even when it comes to tuna fish sandwiches, fresh-baked bread be damned, sometimes you can't go home again, no matter how wonderfully developmentally arrested the décor be. ¡Cómpralo ya!
–
Maybe I can get Steve Lackmeyer to eat lunch with me at Hobby's Hoagies. I hear their tuna is tops! Follow Louis on Twitter at @LouisFowler.
Stay in touch
Sign up for our free newsletter