ICYMI
10 real life day jobs of Oklahoma lawmakers
12:29 PM EDT on June 20, 2017
It's no secret that Oklahoma politicians are awful when it comes to doing their jobs as lawmakers, but outside of the halls of the Oklahoma Capitol, many of them enjoy successful careers worth bragging about it. In this new series by our newest contributor Hayley, we take a look at 10 of them. - Patrick
My dad said I would never do anything with my minor in political science. WELL LOOK AT ME NOW, HANK. I am commenting on real life politicians with real life mediocre jobs. Here are ten Oklahoma lawmakers who grew up to be something their parents are probably actually proud of.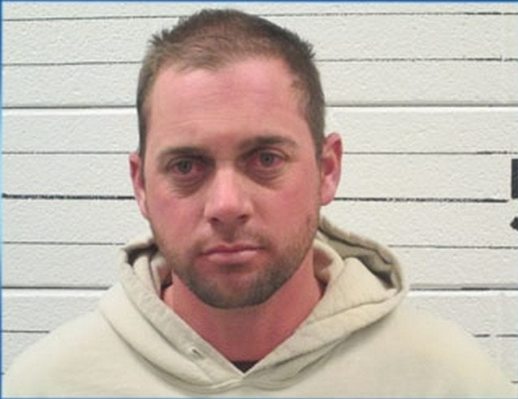 1. Bryce Marlatt - Marketing Manager
Senator Bryce Marlatt represents District 27, which includes Beaver, Hooker, and Woodward. And yes, I specifically chose to highlight the towns in the district that sounded the most sexual. When he is not self-medicating with sleeping pills, bourbon and Coke out on country roads, Marlatt is serving as marketing manager at Power Rig, LLC, an oil and gas drilling contractor. But he probably won't be working there for much longer, being that the business has a strict anti-drug and alcohol policy.   So if you are looking to hire a conservative marketing advisor with a history of alcohol problems but your uncle is still in jail, Bryce Marlatt is your guy.
-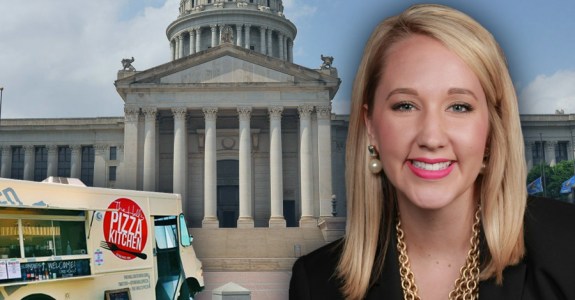 2. Elise Hall - Restaurant Owner
Representative Elise Hall is from District 100, which includes Oklahoma City, Bethany, and Warr Acres. Hall is no stranger to The Lost Ogle. Earlier this year she was featured for cracking down on those freeloading welfare recipients. When Hall isn't spending her time making sure Oklahomans learn good work ethic through starving to death, she is feeding the hipsters in MidTown at The Hall's Pizza Kitchen. I know some of these hipsters' greasy beards, vintage puffy vests, and trucker hats make them look poor. Maybe if we can convince Hall that the homeless people living in Oklahoma are actually hipsters, she would be interested in feeding them, too.
-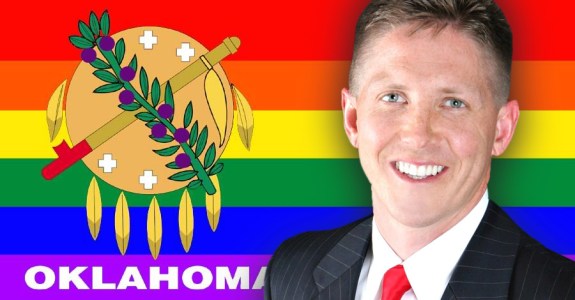 3. Josh Brecheen - Motivational Speaker
Senator Josh Brecheen represents District 6, which includes Atoka, Madill, and Durant. The only thing I really know about this district is that in the early 2000s I went to some hella lit 4-H festivities put on by the Bryan County OSU Extension Office. Anyway, when Brecheen takes a break from forcing Oklahomans into staying in loveless and potentially dangerous covenant marriages and discriminating against the LGBT community for Jesus, he is hired out for motivational speaking seminars. His profile says he has presented to approximately 600,000 audience members throughout his career. I bet at least 100,000 of those were speeches given to his wife on the topic of why she should not leave him for a man who doesn't care where other men put their dicks.
-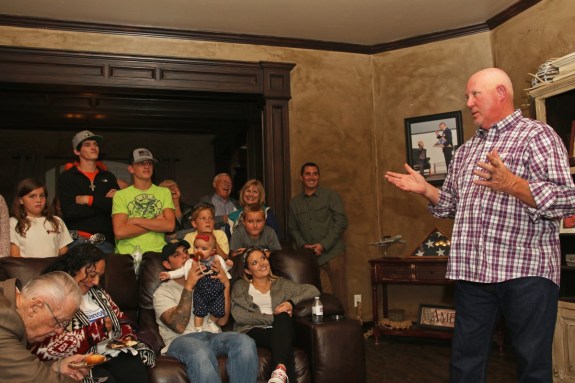 4. Roger Ford - Funeral Home Operator
Representative Roger Ford covers District 95, which includes Oklahoma City and Midwest City. Ford is fresh to his profession as a legislature; unlike the individuals he serves in his side gig as an embalmer.   His clients are dying to meet him.
Please don't fire me for being lame, Patrick. I could not let that opportunity slide.
Suiting his side gig of funeral services, one of Ford's two House Bills includes designating a memorial bridge. Aside from one other bill, Ford's record has so far seemed pretty lifeless this year. I, for one, look forward to seeing what kind of representative Ford will become. Until he makes his name in the House of Representatives, let Ford do his embalming work so you can have one last reluctant look into the waxy face of your dead, racist grandfather.
-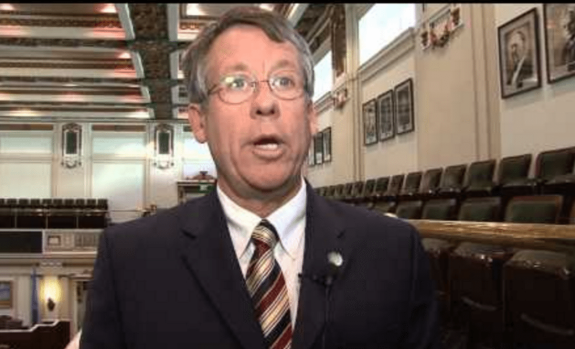 5. Pat Ownbey - Church Deacon
Representative Pat Ownbey hails from District 48, which includes Ardmore, Lone Grove, and Ratliff City, a municipality with more cows and meth labs than citizens. When Ownbey isn't acting like a bigoted Paul Revere warning Oklahomans that the Muslims are coming, he is serving as a deacon of his church. Ownbey looks to me like the kind of deacon who would advise you to atone for your sins of masturbation by sitting on your hands and singing "Jesus Love Me." Heck, masturbation is probably a curse word in his house. Ownbey is term limited in the house to 2020. Until then, he will be sure to pray the diversity away.
-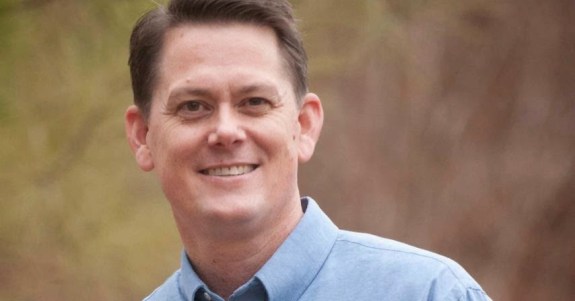 6. George Faught - Carpet Cleaner
Representative George Faught comes from District 14, which includes Fort Gibson, Lost City, and Muskogee. I have lived in Oklahoma all of my life and I have not even heard of most of the towns he represents. When Faught is not advocating for the application of biblical law in cases of rape-induced pregnancy, he is operating CleanPro, a carpet and upholstery cleaning business. By Faught's standards, an accidental pregnancy that results from rape is a gift from God. However, the accidental spill of Franzia on the couch that results from Aunt Gertrude being three glasses deep into a family reunion has got to go.
-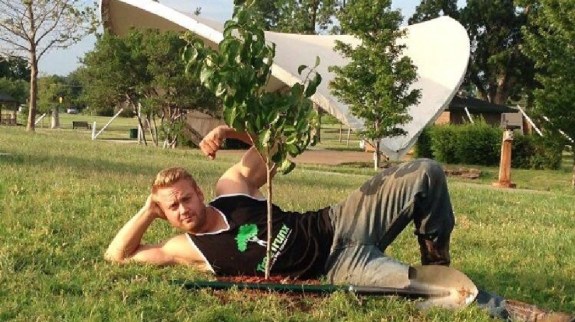 7. Mickey Dollens - Bobsledder
Representative Mickey Dollens is out of District 93, which includes parts of Oklahoma City. Dollens was just elected to the office in 2016, which really doesn't give him enough time to do anything in the legislature that I can make fun other than taking photos like the one above. Dollens has lived a very eclectic life. Along with being a former bobsledding Olympian and oil field worker, Dollens is also the author of a book. Recruit Yourself: Earn a NCAA Football Scholarship is a book that explores how "easy" it is for young athletes to make themselves a hot commodity for recruitment through use of social media. It turns out anyone can be successful in America if you try hard enough! Even white men.
-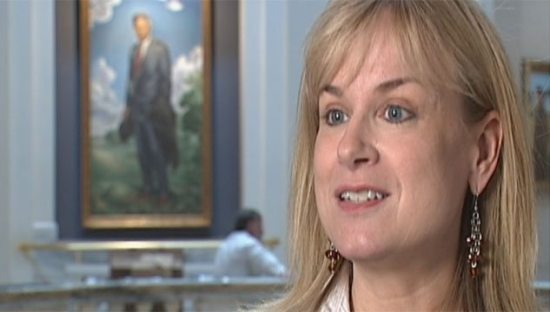 8. Leslie Osborn - Auto Parts Sales
Representative Leslie Osborn comes from District 47, which includes Mustang, Oklahoma City, and Tuttle. If you have not been to Tuttle's annual Ice Cream Festival, you don't know what you are missing! And I don't know what I am missing either, because I have never been to said festival. When Osborn ain't busy in her fancy gov'ment office coming after our smokes, Osborn is running Osborn Pick-Up Accessories out of Tuttle. The only trace of this shop I could find on the internet was from a page that looks like the website version of the movie Deliverance. Make sure you stop by for your pick-up accessories so all the other rednecks can say, "he got a real pretty truck, ain't he?"
-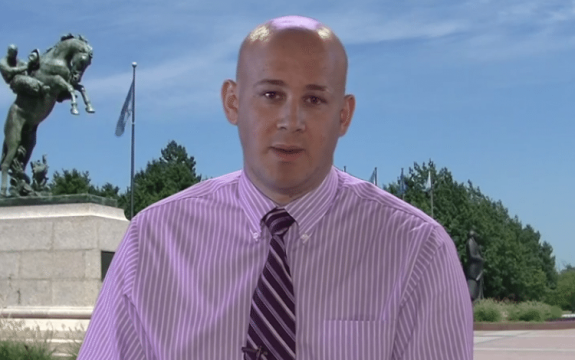 9. Joseph Silk - Hotel Manager
Senator Joseph Silk represents District 5, which includes Broken Bow, a school with a mascot only slightly less racist than Washington's football team. Silk is proud of his family's history of military service. In fact, every picture on Silk's patriotic campaign website looks like he firmly believes he inherited the right to brag about the one time his gran-daddy punched a commie in the dick over in Korea. When Silk isn't pandering to fellow commie-haters, he is managing Turning Leaf Inn. It is the perfect place to get away from the bustle of city life and impending doom of the Red Scare.
-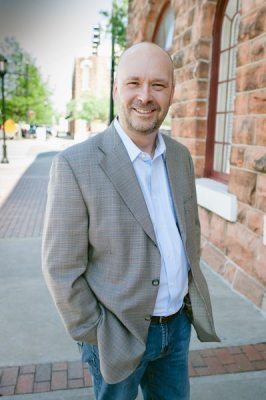 10. Mike Osburn - Event Planner
Representative Mike Osburn is out of District 81, which includes Oklahoma City and Edmond. Fun fact! Finding diversity on the Edmond Chamber of Commerce website is like finding Where's Waldo the one time he decides to change his shirt. When Osburn isn't taking headshots for his application to be a Land's End model, he is the president of Plan Ahead Events. I can only imagine the types of parties this guy throws. I bet he only buys drinks that both the kids and adults can enjoy and keeps the music at a conversational level. So if you are ever invited to one of his events, make sure to come prepared with pocket shots and enough Cheese Whiz and Chicken-in-a-Biscuit crackers to go around.
-
I still don't update this like I should. Direct all questions, concerns, and whatever emoji-filled millennial stuff you feel the need to share to @squirrellygeek on Twitter.
In my spare time, I officiate secular weddings, read about dead people, and search for the American Dream.
Stay in touch
Sign up for our free newsletter