Everything Else
The 2018 OKC Mayoral Race Is Taking Shape…
11:58 AM EST on February 28, 2017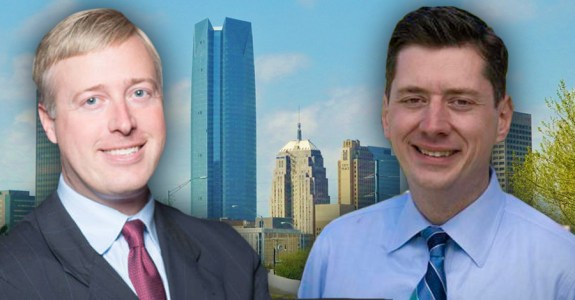 Last week, our good friend Mayor Mick Cornett announced he will not seek another term as Oklahoma City mayor and / or spokesman for the Taco Bell Fresco menu. I guess he's ready to move on with life and make some actual money.
Here are the basic details via KOCO.com:
Oklahoma City Mayor Mick Cornett announced Wednesday that he will not seek re-election when his fourth term as mayor expires in the spring of 2018.

"I still love the job as much as I ever have," said Mayor Cornett. "And that makes it a difficult decision. I look forward to this final year in office knowing we have several more milestones to reach."

Cornett became Oklahoma City's Mayor on March 2, 2004. He is the city's longest-serving mayor and is currently the longest-serving mayor in the country among the 50 largest cities in the United States.

Cornett is scheduled to leave office in April 2018.
I don't agree with Mayor Cornett on everything. Remember the time he blocked the lingerie football league from expanding here? That was prude. He voted with Meanie Meg Salyer to block panhandlers on medians. That was rude. He also overplays flush draws in weak position, messes up Final Ogle at TLO Trivia Night and is all buddy-buddy with the local ruling elite. I guess nobody is perfect.
That being said, I'm on board with the general consensus he should go down as one of the best, if not greatest, mayors in Oklahoma City history. You can criticize his ruling class allegiances or attempt to downplay his role in the whole OKC Renaissance, but you can't argue that this city's inner-core has experienced a massive transformation under his watch. The city's image and reputation has improved exponentially! We now have NBA basketball, a downtown where people live and work, and now instead of choosing which chain restaurant row you want to hit up on N. Memorial or 1-240, you can pick from a variety of gentrified districts with plenty of craft beer and artisanal cheese.
Granted, the Newtonian drawback to that is our suburban areas are now experiencing their own challenges with plight, neglect and general decay, but as I mentioned above, nobody is perfect.
As of now, two candidates have already announced their intentions to run as Mayor Cornett's replacement – Oklahoma County Commissioner Brian Maughn and Oklahoma State Rep David Holt.
Let's talk about Maughn first. Just like me, he's a member of the prestigious Oklahoma City Community College Alumni Hall of Fame. In case you need a refresher, this is what he looks like: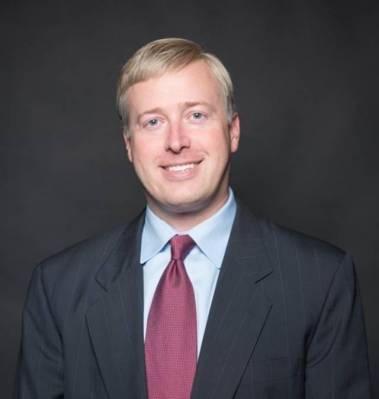 That's a nice pic in a do-gooder Eagle scout kind of way, but doesn't something about Brian look, uhm, different? I can't figure out what it is. Let's take a look back at his Match.com profile and see if we can spot what's going on...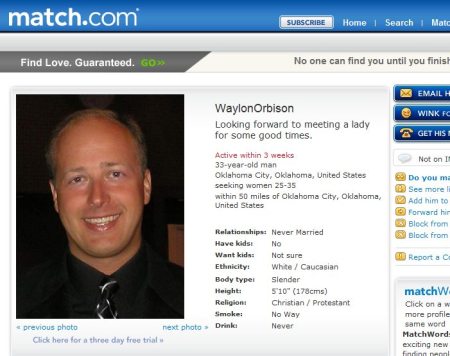 Listen. I'm sure Brian's a good guy and is qualified for the job, but do we really want a mayor who's also the president of the hair club? You think the chemtrail folks are crazy right now? Just wait until we get a mayor who mysteriously grew back his hair!
Also, I'm required to mention that Maughn admitted to liking Red Lobster in his Match.com profile. That's concerning. Hair plugs? Internet dating?? Cheddar biscuits??? I don't think Brian has the self-esteem that's required to be mayor.
One guy who definitely has the self-esteem and ego is Mr. Big League City himself, DAVID HOLT!!! From here on out, I suggest we all read, write and say his name like this:
DAVID HOLT'S!!! been waiting to launch his mayoral campaign for years. In fact, he had a fancy video with rip off Mumford and Sons music produced and ready to go first thing Monday morning...
Okay. Mayor Cornett made his announcement on Thursday. Holt's video was ready to go on Monday. Uhm, isn't that a little too fast? DAVID HOLT!!! is like that friend who immediately replies to every text message instantaneously. Calm down a bit. You're starting to look a little too eager to be mayor! Does he have cash sewn into the cushions in the city hall breakroom? The election is a year a way!
Just like Maughn, DAVID HOLT!!! is probably qualified for the job. He's served as Mayor Cornett's assistant and is a pro at any groundbreaking or ribbon cutting. Unfortunately, though, DAVID HOLT!!! currently serves as a Republican in the Oklahoma legislature. As of now, that's the closest thing you can get to a deal breaker. Why would we want someone from that mad house of dysfunction to enter city hall? I bet his first act as a mayor will be to arm Sonic carhops with hand guns and ban abortion clinics from being with 1,000 feet of a road, bridge or interstate highway.
Now, DAVID HOLT!!! will probably argue that he was a moderate in the Oklahoma legislature, and a minority in his own party. That's nice and kind of true, but I'm a 100% believer in guilt by association. As a Republican in the Oklahoma legislature, DAVID HOLT!!! is guilty as charged.
As of now, those are the only two semi-serious candidates who have announced their intent to run. I'd bet we'll have some other candidates announce their intentions soon. Ed Shadid has to run, right? I also wouldn't be surprised to see Rit Mathis, Chad Stevens or the new Richardson Home's Girl give it a go. We live in a celebrity-driven media age.
In all honesty, I've actually considered tossing my hat into the ring. I'm a life-long resident of the metro, own a business and want to see this city continue to grow, succeed, thrive and modernize. Plus, I'm content with my lack of hair and have never served in the cesspool called the Oklahoma legislature. Right now, I'd venture to say I'm the best candidate. Patrick for Mayor in 2018!
Stay in touch
Sign up for our free newsletter