Everything Else
TLO Christmas Gift Guide: Last Minute Made-in-Oklahoma Ideas
4:19 AM EST on December 20, 2016
With Christmas only a few days away, there are probably a few panhandle-shaped holes on your list that you're waiting for the last-minute to pick up a gift for. How about this year, instead of doing the usual seasonal tin of flavored popcorn or that $5.00 gift card to Subway, why don't you act like you actually care for once in your life and surprise them with a gift that's as close to homemade as you can come without actually making it yourself in the form of a Made-in-Oklahoma product?  As a matter of fact, here are a couple of evergreen suggestions that, if people actually loved me and gave me gifts, I'd know I'd want to see under the tree…
-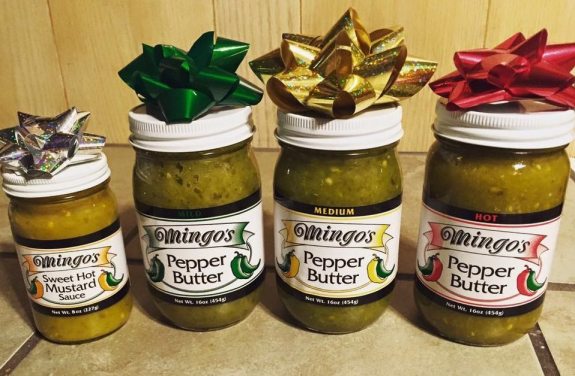 Even though it sounds like the title of a Captain Beefheart album, I can guarantee you've never quite had a condiment like Mingo's Pepper Butter ($8.00). The Okie equivalent of Trader Joe's Cookie Butter, from the moment you open the jar and that beautifully stinging, sinus-clearing scent cold-cocks you upside the head, it's impossible to not want to use this innovative spread by itself on every single sandwich you make from now on or as a flavor enhancer to your favorite dips and whatnot. (I also may or may not have eaten a couple of spoonfuls of it by itself.)
-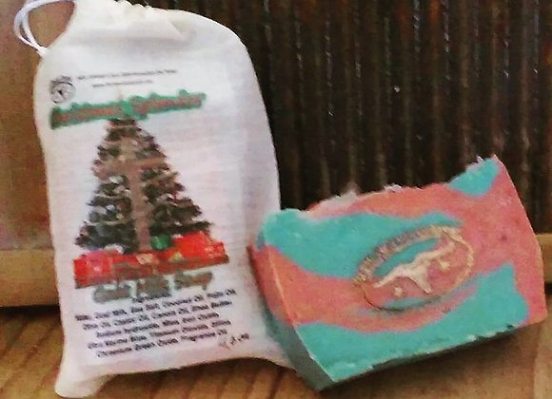 DarkWater Ranch Goat Milk Soap
I've seen enough horror movies to know I should avoid places called "DarkWater Ranch," especially ones that specialize in goat-related products—my apologies to Black Phillip—but once you've lathered up your filthy nude body in their creamy, rich soaps it's easy to see they are anything but diabolical. Hailing from Ninnekah, this soap is the real deal, absolutely pure and free from chemicals, leaving your skin soft and moisturized and ready to be caressed by a caring, sensitive lover. Might I suggest Christmas Splendor ($5.00), a holiday potpourri of frankincense, myrrh, cinnamon, fruit and evergreens?
-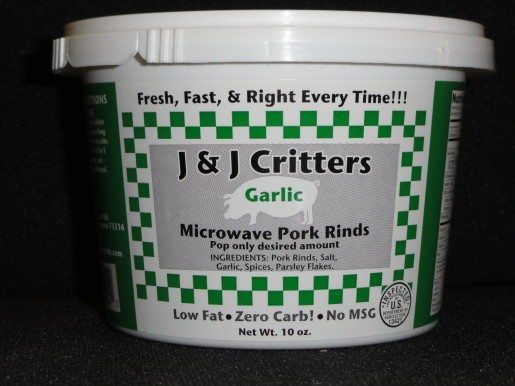 J&J Critters Microwave Pork Rinds
There's no better snack for sitting on the couch Christmas day and contemplating where your life went wrong more than pork rinds. But, as you tailspin into a seasonally affective disorder, why pay for that fake stuff at 7-11 when you can buy locally and eat naturally with J&J Critters Microwave Pork Rinds ($6.50), a low-carb heat and eat snack treat that will satisfy any high-emotion situation. Made in Mustang, Oklahoma, where life is cheap, flavors range from plain to BBQ to spicy and, my personal fave, garlic. Also available by the case!
-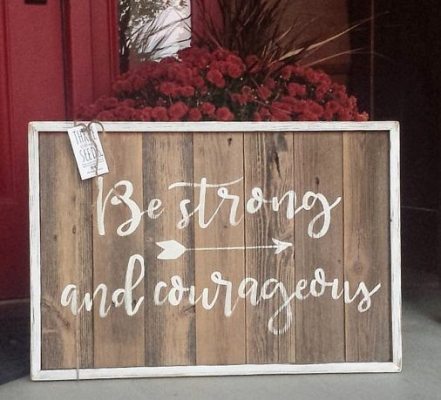 Three Mango Seeds Rustic Signage
Look: as much as we don't like it, Grandma just can't get enough of faux-rustic household signage that offers advice about living life "as if no one is watching" and so on, so instead of forking your money over to Target or, even worse, Hobby Lobby, how about supporting a creative pair of rustic sign-makers out of Owasso? Whether it's a little something for the kitchen that says "Be Strong and Courageous" ($70.00) or a bathroom decoration offering the pearl that "Love Grows Best in Little Houses" ($69.00), these hand-painted works of love will definitely light us the old gal's Christmas tree. She might not be here next year, you know.
-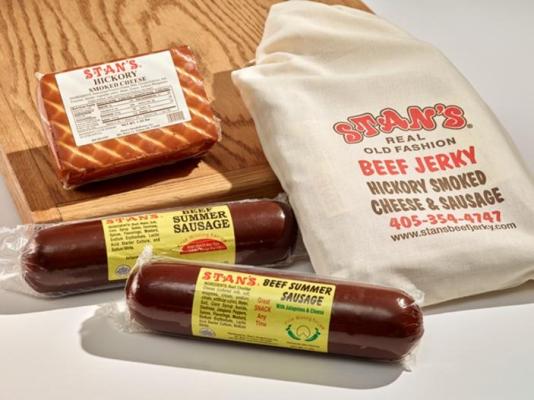 Smokehouse Stan's Summer Sausage and Cheese
The one thing I ask for Christmas every year is a Hickory Farms gift box, loaded to the hilt with various sausages and cheeses and those little strawberry candies with goo in the middle, but no one listens and, instead, they leave me a stocking stuffed with pamphlets about various cremation services and a gift certificate to Legal Zoom for a "Make Your Own Will" kit. Regardless, all I want for Christmas this year is a gift bag of Smokehouse Stan's Summer and Jalapeno and Cheese Sausages and a block of Hickory Smoked Cheese ($29.95). Any grown man over the age of 35 would, dammit.
-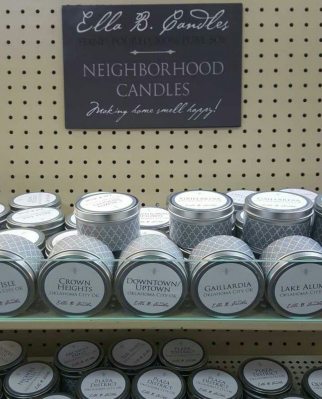 Ella B. Candles Neighborhood Candles
While this product will most definitely be explored in greater depth for a future TLO investigative piece, it was brought to my attention over the weekend that AMP Variety, 7429 N May Ave., is offering Metro neighborhood and district-based scented candles, featuring the Plaza District, Nichols Hills and Gaillardia, but no signs of Del City, Valley Brook or the Fairgrounds as of yet. Represent your 'hood by lighting up one of these bad boys and then stepping outside to see if it's an accurate olfactory representation. My neighborhood, Central Park, smells of bad life choices and fresh cut grass.
-
Support your favorite obscure local blog by proudly touting our graven images on your chest for all to see! Inspire conversation, revulsion and quite possibly, random offerings of anonymous afternoon lovemaking by slipping on these eye-catching, provocative tee-shirts from our good friends at the Okay See. Whether you're an Ogle Mole, a former Crystal's employee or a mean person editing all my jokes, there's a TLO style for just about everyone!
-
Last Christmas, I gave her my heart and bought a bunch of presents for her kids but the very next day, she dumped me anyway. Follow Louis on Twitter at @LouisFowler.
Stay in touch
Sign up for our free newsletter