Everything Else
7 Reasons to Vote No for SQ 792…
10:18 AM EDT on October 31, 2016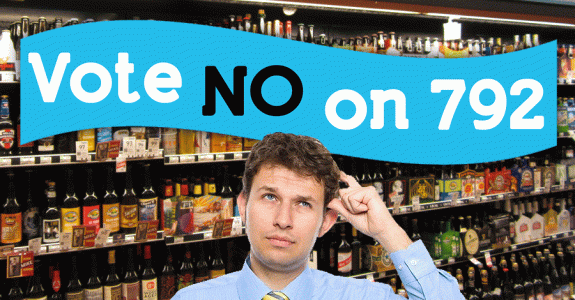 On tap for today (get it?), we take a look at SQ 792, or as we call it here at the TLO Home Office, "Finally."
SQ 792 is the long-awaited state question that will let Oklahoma voters decide if they want the freedom to buy a bottle of cheap wine at the same place where they can purchase noodles, spaghetti sauce, french bread, and in the case of Walmart, hunting rifles, car batteries, cigarettes and rat poison, or continue with the current archaic system that's good for small mom n' pop style businesses.
Here's the gist via the Oklahoma Policy Institute:
SQ 792 would amend the Oklahoma constitution to allow grocery and convenience stores to sell wine and high-point beer. Currently these stores are prohibited from selling beer containing above 3.2 percent alcohol by volume, as well as all wine and all liquor. SQ 792 would also allow Oklahoma liquor stores to sell refrigerated beer and alcohol accessories (i.e., sodas, corkscrews). The measure would allow multiple beer and wine stores to be owned by one corporation (ownership would be limited to two stores per person if spirits are sold). Currently individual liquor store owners are not allowed to have more than one store. If SQ 792 passes, these changes would take effect on October 1, 2018.
In full disclosure, the "Vote Yes" folks are advertising on this site. Also, I'm a lazy, loose-moraled, level 2 alcoholic who's released a co-branded high-point seasonal craft beer that I want sold in as many places as possible, so I think you know how I'll be voting on this one. That being said, there are seven valid reasons to "Vote No" on the proposal. Here they are: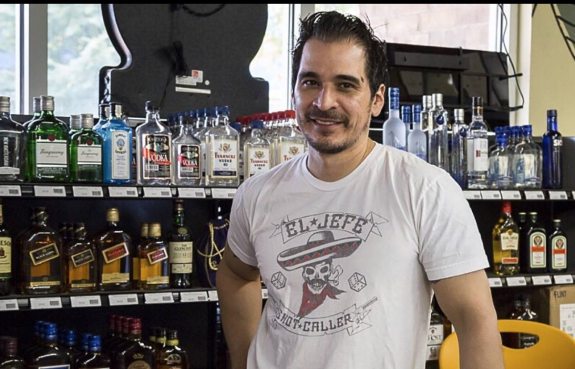 1. You own a liquor store
This is probably the best excuse to cast a "No" vote.
For obvious reasons, SQ 792 is bad for liquor store owners because it means they'll go from having a protected monopoly on wine and "strong" beer sales to having to compete with the Targets, Walgreens, and other "You Name It" retailers of the world for business. That competition will definitely affect sales, profits and bottom lines, and make it more challenging for liquor store owners to keep their businesses open.
That being said, I don't think SQ 792 will kill off the liquor store market. They'll still be the only places in Oklahoma where you can legally buy spirits. Plus, if SQ 792 passes, liquor stores will finally be able to sell non-alcoholic items like drink mixers, corkscrews, ice, watermelon and even Joe Exotic condoms to help recoup some of the lost business.
p.s. The guy pictured above is my friend Art. He owns Vice on N. Walker. If you live or work in or around downtown, you should buy booze from his store. Ask for the Ogle Mole Discount!
-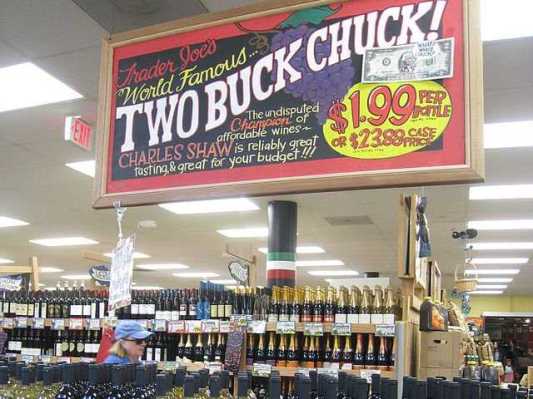 2. How will they fit a wine section into our Whole Foods or Trader Joe's?
I don't know if these retailers weren't confident in OKC's ability to maintain its "Big League City" status, or maybe they thought Oklahoma voters would never wisen up and modernize liquor laws, but for whatever reason, Whole Foods and Trader Joe's built the smallest stores possible when expanding into Oklahoma City. This really makes me wonder where the stores will place their wine and craft beer sections if the law passes. They may have to knock out an olive bar or two to make room.
-
3. You kind of enjoy drinking 3.2% watered down horse piss
If you like drinking shitty beer that doesn't get you drunk, then you should definitely Vote No.
-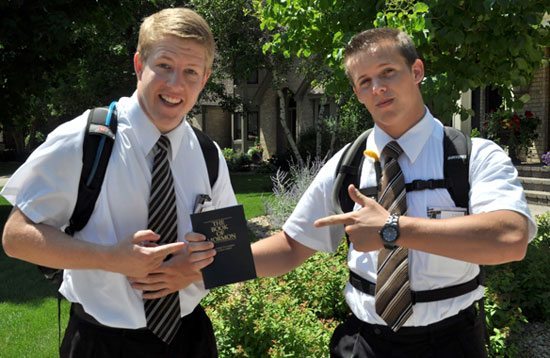 4. You live in Utah
Speaking of 3.2% watered down horse piss, Utah is one of the few states that can rival Oklahoma when it comes to archaic alcohol laws dreamed up by holier than thou social conservatives. As a result, the people in Utah are worried what effect SQ 792 may have on 3.2% beer.
Via Utah's Fox 13:
Utah's alcohol policy makers are watching a vote on beer in Oklahoma, and preparing for the potential impact it will have.

Question 792 on Oklahoma's ballot would allow grocery stores and convenience stores to sell high-percentage alcohol beer as well as wine. It could also be the death of 3.2 beer in Oklahoma and the rest of the nation.

"If something happens and brewers decide to move away from the market, we need to make sure we're able to deal with the fallout from it," Sal Petilos, the executive director of Utah's Department of Alcoholic Beverage Control...

Oklahoma is the nation's largest consumer of 3.2 beer. The Utah Beer Wholesaler's Association cited figures it seeks that show Oklahomans consume 56 percent of the 3.2 beer produced and shipped. Utah comes in second at 29 percent, with Kansas, Colorado and Minnesota rounding it out. (Colorado is doing away with 3.2 beer in 2019.)

However, 3.2 beer only accounts for 1.8 percent of all beer produced nationwide, said Jim Olsen, the president of the Utah Beer Wholesaler's Association. If Oklahoma voters do away with it -- as polls suggest they will -- major brewers may not want to make a special batch just for Utah, which is not a heavy drinking state.
I know this is a list of reasons to vote no, but I'd like to point out that SQ 792 could be the one thing that eliminates 3.2% beer from this earth. That's worth a couple of liquor stores going out of business, right?
-
5. You need an excuse to clean out your freezer
We've all been there. You have some friends over for a little pre-drinking action before you go out, someone shows up with room temperature beer they just bought at the liquor store, and you put a couple of bottles in the freezer to get them cold. An hour or so later, everyone leaves for the club. The next morning you then wake up with a slight hangover, decide you want a Hot Pocket for breakfast, and sadly learn your freezer is covered with a foamy, frothy, sticky mixture of beer and glass.
According to a recent study I just made up, SQ 792 would reduce those frozen beer accidents by 95%. That may be good for beer preservation, but it will lead to fewer people cleaning out their freezer every six months. That's really bad for public health.
-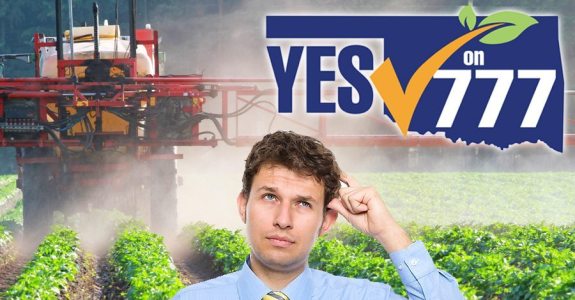 6. You're confusing it with SQ 777
There are like 500 or so state questions on this year's ballot. Don't get them mixed up.
-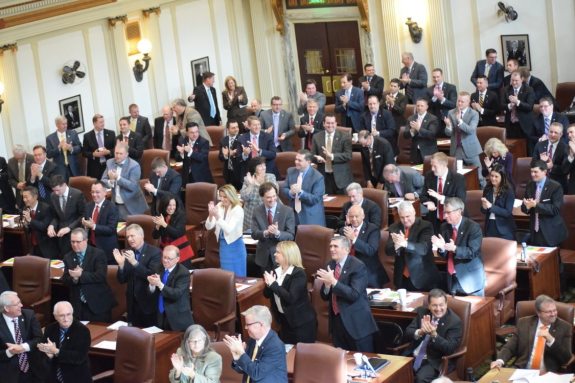 7. You think everyone should be forced to abide by your fun hating, stodgy, antiquated moral code
I'd bet that most people who vote no on SQ 792 don't really give a crap about the impact it will have on liquor stores in Oklahoma. They're voting no because they don't drink alcohol, and therefore think others shouldn't drink alcohol either. If you're one of these people, screw you. If you don't want to drink, don't do it! Just don't infringe or limit my ability as a consumer to buy a legal product. It's a dick move.
---
Anyway, those are the Seven Reasons to Vote Yes. If you want to look at other SQ guides, here are 7 Reasons to Vote Yes for SQ 777 and SQ 779.
Stay in touch
Sign up for our free newsletter