Everything Else
College Football Musings from the Train: OU/Texas
8:32 AM EDT on October 10, 2016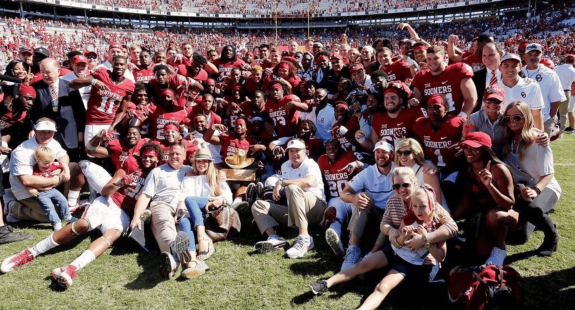 =
10) Oklahoma beats a bad Texas team
Caveat - I did not go to Dallas this year. I went to Beaver's Bend with the family for a sufficient drinking shitshow, so pardon the immense hangover.
The fighting Sooners of Oklahoma beat a bad Texas team 45-40 in the Cotton Bowl Saturday afternoon. Oklahoma racked up 672 yards of offense, including 214 on the ground from Samaje Perine and two scores. Baker Mayfield completed 71% of his passes, for 390 yards, many coming on huge plays to Dede Westbrook. Speaking of, Westbrook set a new Sooner record with 232 yards receiving with three touchdowns.
The Sooners also "held" Texas to 425 yards, which is lost on most Sooner fans. Those same fans who seem to forget the defense was, at one point, missing six starters. There was a lot of "who in the hell is that guy?" The young guys played well. Jordan Parker looked the part opposite Jordan Thomas, who for a half looked like Josh Norman. Obo continued to dominate. He was disruptive all afternoon. Jordan Wade and Matt Romar are playing as well as they have all eight years they have been in Norman. Even the young linebackers showed up to play.
After the last two years, OU fan better take this win. The Sooners were dramatically outplayed in 2014 and 2015. Aside from the mistakes, Oklahoma completely dominated Texas.
Speaking of, good call by Charlie Strong to take over the defense. Now we know had bad he really is! That is just one terrible, terrible defense. No one can convince me Texas lacks talent. They are poorly coached. They can't tackle. They had one sack. The turnovers were the result of a missed PI call, a dropped punt, and a dropped pass. Texas is going to lose a lot of games in 2016 and will be looking for a new head coach next spring.
-
9) At least the offense is humming along
The offense looked good, y'all. Yes, the team still needs to figure out its turnover problem. But they have all the pieces in place to be a top 5 offense this year.
Westbrook is becoming a star. He is big enough, fast, and his good, soft, tickly hands that my massage therapist would admire. He also runs the best WR screen I have seen since the Air Raid was invented. Mark Andrews has struggled recently, but is still a great receiver when he decided to catch the ball.  Perine is going all 2015 again and looks to dominate the second half of the season against overmatched Big 12 defenses. Although he regresses on Saturday, Mixon has been the best offensive player on the Sooners. Baker is throwing lasers.
But the real improvement is the offensive line. There is cohesion. Baker had plenty of time Saturday. Oklahoma ran all over a talented, poorly coached, Texas front seven. Coach Bill Bedenbaugh deserves mad credit for what he has put together on that line.
-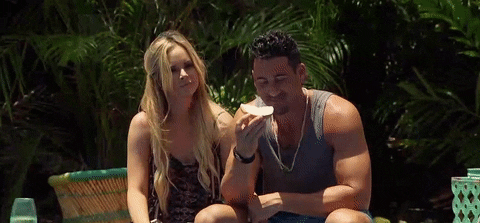 8) Mistakes *almost* cost OU the game
Look, I get that the defense has been abysmal this year, but if Oklahoma could somehow limit mistakes, they would have run Texas off the field before halftime.
The Sooners turned the ball over four times. Three of them came in the first half. They had no idea where they were going on defense. They dropped passes (and interceptions). They missed wide open receivers. Just silly, debilitating mistakes.
The bright side? These mistakes are correctable. Baker has to figure out his turnover problems. Another 2+ turnover game. Mixon needs to pull his head out of his fielding these punts. Stop making the catch beyond the 10. All of these issues can be fixed. The players must execute better if OU hopes to win the conference. Yes, there are some coaching issues, but it was the players that damn near cost OU the game.
-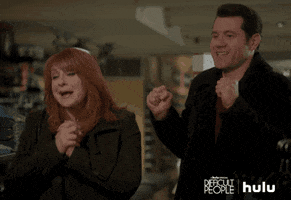 7) Oklahoma State squeaks by Iowa State
I have to be completely honest here - I was several beers and Bloody Mary's in when OSU kicked off. So bear with me here ....
Oklahoma State did their best to lose to a junior varsity Iowa State team that only had one win on the season. The Pokes were led by Mason Rudolph, who threw for 351 yards and four scores. James Washington and Jalen McCleskey showed up again, combining for 13 catches and 226 yards with three TDs. OSU continues to show why they have one of the best passing games in the league.
That was the good.
The bad? The defense wasn't anywhere approaching good. They allowed two average quarterbacks to throw for 283 yards and 3 scores. They surrendered 165 yards on the ground. This to the same team that scored 3 points against mediocre Iowa.
And those last few games when OSU established a running game? Gone. The Cowboys gained 108 yards on the ground on 30 carries. Yikes. Same Cyclone team that gave up 232 rushing yards to FCS stalwart Northern Iowa. Justice Hill, he of the "might be the top running back in the conference soon", was held to 56 yards on 3.2 yards a carry. In fact, if not for Jeff Carr and James Washington each hitting two big runs, OSU runs for under 60 yards. This was a step back for the rushing attack.
A win is a win, I suppose, but OSU was down 31-14 with three minutes left in the 3rd. This was not a step forward for the Pokes.
-
6) The 4th quarter comeback
But at least they didn't lose. Rudolph went all Aaron Rodgers in the last 20-minutes of play, throwing for three touchdowns and leading a moribund OSU offense to scores on four of the six last drives of the game. He was great, and OSU needed every yard because they screwed around the first 3 quarters of football.
It's hard to get really upset or really excited about this win. OSU was a two touchdown favorite at home against a team with no wins in conference, BUT ... to the Cowboys credit, they didn't lose. Now they have two weeks to figure out the issues on defense and in the running game before they play five consecutive teams that are much much better than Iowa State.
-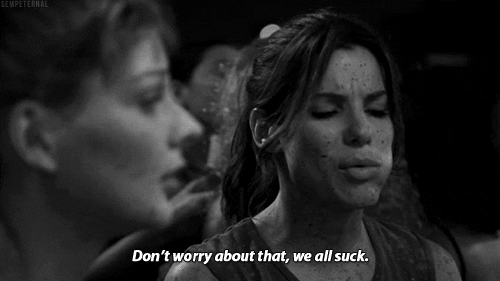 5) Weekly "this conference is deplorable" post
TCU was ranked to start the season. RANKED. They should have lost to Kansas this past weekend. One win Iowa State, who has lost to Northern Iowa and Iowa (by 39 points), had every chance to beat Oklahoma State in Stillwater. The best non-conference win was Texas beating Notre Dame. The soon-to-be-mentioned 2-4 Fighting Irish.
Everyone not named Baylor or West Virginia has two losses. And no one is confusing this Baylor team with Baylor circa 2015 or 2014. This is the same Mountaineer squad that has won its last two games by a combined 4 points. There won't be a Big XII team in the top 15 at season's end.
If it's going to happen, this will be the year one of the unusual suspects wins the conference. Somebody like West Virginia or Oklahoma State. Which goes to show how hapless this shit for brains conference is.
-
4) Michigan goes all OU/Texas A&M 2003
78-0. That doesn't get close to how bad Michigan dominated Rutgers Saturday afternoon.
The Wolverines racked up 600 total yards, 481 on the ground. They scored 50 points in the 2nd and 4th quarter combined. But enough about the offense because that defense. My God. Rutgers was held to 39 total years. THIRTY NINE YARDS! Michigan held Rutgers to 5 yards through the air on 2 of 18 passing. Rutgers didn't convert a single third down. They were 0-17. Rutgers amassed 2 first downs.
Rutgers isn't going to be confused with Alabama, but they aren't Presbyterian either. Michigan is pretty, pretty, pretty good.
-
3) Notre Dame is f%$&ing terrible
Speaking of not being confused with Alabama ...
Notre Dame was embarrassed by NC State in the Hurricane Matthew bowl. The Irish were held to 113 total yards, the worst output in eight years. They were 1 for 15 on 3rd down. The Irish have now lost to a terrible Texas team, three loss Duke, 2-3 Michigan State and NC State.
It was the way they lost to NC State that calls into question the brainpower of those who are tasked with play calling. Notre Dame threw the ball 26 times in a monsoon. They completed 9 passes for 54 yards, or 2.1 yards per attempt. What in the actual eff were they thinking? Why in the world would you run 26 passes in nearly unplayable conditions? Does Brian Kelly want to get fired? Because that's a good way to accomplish it.
The Irish still have to travel to Navy (who beat Houston) and USC. They host Stanford, Miami, and Virginia Tech. They are staring down the barrel of a 8 or 9 loss season.
-
2) Final Four
Michigan - See above
Ohio State - Will come down to the last weekend of the season
Alabama - Keeps on rolling along
Washington - I mean, I guess. I don't know who else deserves this spot
-
1) Predictions
Oklahoma State at BYE
Two bye weeks in a row. And no, Kansas playing TCU well does nothing for me. The Cowboys need to rediscover that run game again because Rudolph ain't gonna win a lot of games throwing the ball 44 times for under 60% completion percentage.
Kansas State at Oklahoma
The Wildcats play relatively good defense. Their offense, though, is the worst in the conference this side of Lawrence. They managed only 335 yards against air last week. That being said, Oklahoma will find a way to keep it close because that's who they are this year.
Oklahoma: 34
Kansas State: 27
Stay in touch
Sign up for our free newsletter