Everything Else
College Footall Musings from the Train: Well, That Was Fun
9:34 AM EDT on September 19, 2016
10) Ohio State kicks Oklahoma's ass in Norman
The Sooners were dominated 45-24 by a vastly superior Ohio State Buckeye team on a beautiful, slightly damp Saturday night in Norman. The same issues that always plague Oklahoma returned with a vengeance: Turnovers. Penalties. Bad run defense. Career day by random skill position player on opposing team. Abandoned running game. Defense can't get off the field. Special teams gaffes. Letting the opposing band kick your bands ass. Etc.
The numbers weren't all that bad. The Buckeyes only amassed 443 total yards, but 291 of those yards were on the ground. Ohio State averaged 6.3 yards a carry. JT Barrett also threw four touchdowns to Noah Brown. At no point did I feel like Ohio State could be stopped, especially when they ran the ball.
But it wasn't all on the defense. Baker Mayfield continued his 201t campaign to piss me the eff off. What happened to this guy? He threw two terrible interceptions, one of which was returned for touchdown. Overall, Baker was only 17 for 32 for 226 yards and two scores. At times, he looked and played like the walk-on he once was.
Joe Mixon was the second best offensive player on the field on Saturday night. As a result, OU made sure he got a whole 11 touches. OU kicker Austin Seibert is dangerously close to falling off the rails, blowing a 27 yard field goal and doing a piss poor job with his punting duties. What the hell has happened to that guy? He was money for most of last year. Now he's, at best, inconsistent.
Oklahoman's season is not over, but it's pretty much over. This team, which so wonderfully exceeded expectations a year ago, has had its now obviously unrealistic national championship aspirations destroyed before October. The defense's inability to create a big play, whether it be a turnover or sack or tackle for loss or even a pass deflection is disturbing. The abandonment of the running games defies logical thought. Baker's regression is unexpected. There is no leadership.
But.... I should have known. There is no reason to get your hopes up in Norman when the expectations are high. There may not be a program in America that does less with high expectations.
-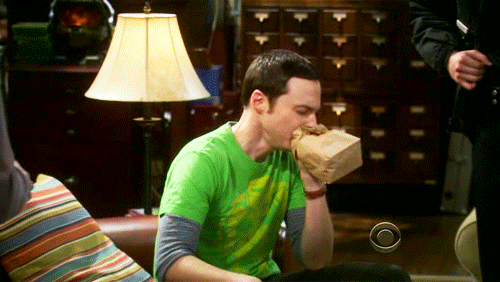 9) Please stop panicking
When you looked at Oklahoma's schedule, it was easy to see they could have a worse record than 2015 and still be as good. The schedule has been brutal. The Sooners still have to go to Fort Worth and then Dallas over the next three weeks. As I stated last week, I would not be surprised to see this team lose another game before the middle of October and then win out.
This was really never really about 2016. I understand the Sooners go to Columbus in 2017, but does that matter now that Oklahoma's home field advantage is a complete misnomer? What matters is who will be returning next year and who Oklahoma has recruited the past couple of years.
The entire offense, except for Dede Westbrook, will be back in 2017 (assuming there are no NFL defectors). Baker, the running backs, the entire offensive line, Mark Andrews. They have the potential to be the best offense in the country.
The defense will return Charles Walker and Nevin Gallimore on the line. Jordan Evans is the only linebacker who graduates, which does suck because he is the only linebacker who has played worth a shit this year. But guys like Caleb Kelly and Kapri Doucet and Rick DeBerry have played a lot of minutes against quality opponents. The secondary loses Ahmad Thomas. Everyone else comes back (well, I guess that depends on Jordan Thomas' NFL potential).
The potential for Oklahoma to be back in the college football playoff in 2017 is legitimate. So no, don't FAHR STOOPS idiot daywalkers.
-
8) But that doesn't mean Oklahoma is just fine
If, however, Oklahoma screws around in 2017 and fails to make a run in the Playoff, then the last few games are a trend worth taking note. Ohio State lost 16 starters from their 2015 squad. Yet they looked faster, bigger, smarter than Oklahoma. The talent disparity was disturbing.
The difference in the two teams was magnified when OU was on defense. The Sooners have big problems on that side of the ball. And I don't mean they commit stupid penalties or that they can't seem to force turnovers. They have problems that litter the program. The front seven is putrid. Ohio State could have run for 500 yards if they chose to not throw a pass. OU looks small and slow. They can't get a push. The running lanes are shocking. There is no leader. They look scared. And it's not just the front seven. Where they hell has Steven Parker been? Oklahoma allowed a guy with five career receptions to score FOUR MF'G TOUCHDOWNS.
Yes, I recognize Baker has not been the same guy he was in 2015. And yes, the coaches refusal to give Mixon 20 touches on offense is inexplicable. But Oklahoma has a problem on defense. Perhaps 2015 was an outlier. Looking more and more like exception versus the rule.
Just a quick note about the atmosphere. Every OU game should have tailgating like that. It was a some SEC level partying. Well, at least until the storms arrived. Which, for no reason, delayed the game 90 minutes. It was sunny by 5:45. Why the start time was moved back to 8:00 defies explanation. Ohio State fans are ... OK, I guess. The people we met were fine. But they were a tad mouthy and reminded me of more West Virginia than Michigan. Especially the asshole who sat next to me in Section 17, Row 13. Dude, take a shower. You smell like the Petroleum Engineering College at the University of Tulsa.
-
7) The other OSU passes its way to victory
Oklahoma State played in the other big game Saturday afternoon, defeating a decent Pitt team 45-38 in what was a relatively entertaining game, at least until the weather delay. The Cowboys racked up 640 yards of offense, led by Mason Rudolph's record shattering 540 passing yards and two scores. James Washington went crazy, hauling in nine passes for 296 receiving yards and both scores. Jhajuan Seales decided to make his presence known in 2016, catching another seven passes for 129. Even Rennie Childs was effective, going over 100 yards on the ground.
The defense ... not so good. The Cowboys allows Pitt 290 yards on the ground, at six yards a play. This is the same Pitt team that combined for 600 plus yards in its first two game of 2016, and went for 527 in Stillwater. Truly if Pitt had a decent passing game, which they don't, Oklahoma State would be staring down the barrel of 1-2.
As it is, the Cowboys are 2-1 heading into conference play. The Pokes travel to Waco this weekend to play a Baylor team that has a crazy good offense and superior personnel. Oklahoma State does not have the horses to stop a great or even good offense. To combat that problem, the Cowboys must run the ball effectively. That is not going to happen. Yes, Childs went over a 100 yards this past weekend. But he was the entire running game. The remainder of the rushing attack? 13 carries, 23 yards.
Suspect defense and no running game will work against Iowa State and Kansas. It will not work the next two weeks.
-
6) The offense wakes up
Since it is again painfully obvious Oklahoma State will not have a successful running attack, watching Seales and Washington run unabated throughout the secondary was a wonderful sight for Poke fan. Even Rudolph was able to escape the game relatively unscathed. But this is what Oklahoma State will have to do - outscore by out throwing the opposition.
Yes, Rudolph was excellent Saturday afternoon. But he isn't the story. Oklahoma State's best player is Washington. He is a star, a future NFL standout. There is no defensive back in the conference that can cover him. As such, there is no reason he shouldn't go for 8 and 100 with a couple of scores every game.
Especially if this is the Jhajuan Seales we can expect the rest of the season. I don't know why that dude isn't a star, but he looks the part. Makes circus catches. Can fly. Not tiny. Just send he and Washington down the field and see who can cover them. The answer is likely no one.
OSU isn't winning anything this year, but they could still salvage a few wins using the air raid with what might be the best receiving core in the conference.
-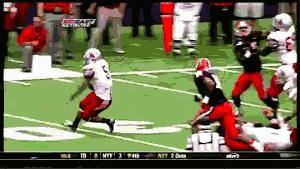 5) By God, Louisville Cardinals
As terrible as the Oklahoma game was to watch as a fan and alum, good gravy ... Florida State was humiliated by Louisville 63-20, and the score doesn't begin to reflect how utterly dominated the Seminoles were by the Cardinals Saturday afternoon. The Cardinals were led by the now Heisman front-runner Lamar Jackson, who threw for 216 yards and a score, and ran for another four scores to go along with 146 yards on the ground. This happened one week after he ran for 199 and threw for 400 plus against Syracuse. That offense in Kentucky? It's good.
But that's not why Louisville won. The Seminoles were held to 284 yards of offense and were forced into two turnovers. Florida State completed eight passes all game. Dalvin Cook ran for 54 yards on a 3.4 yard average per carry. The Cardinals looked the part on both sides of the ball - fast, angry, controlled.
Every major program on earth could have had Bobby Petrino. One coed and a motorcycle wreck later and boom, Louisville is a legit national championship contender.
-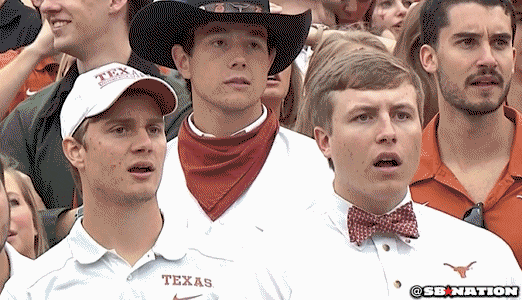 4) Texas comes back to earth
The return of Texas was greatly GREATLY exaggerated.
The Longhorns went to Berkley and made Texas Tech cast-off Davis Webb look like MF'g Aaron Rodgers, losing to Cal for the second straight year 50-43. The Longhorns were able to move the ball well, especially on the ground, with two running backs going over 100 yards. Shane Buechele re-entered the atmosphere with an aight game - 196 yards passing and score. But the Swoopes/Buechele quarterback tandem threw two interceptions and did very little on the ground.
But forget the offense. After looking big and fast and good against Notre Dame, Texas played a more experienced (?) and better offense in Cal, and got their ass handed to them. Texas surrendered 500 plus yards of total offense. Davis completed 68% of his attempts and nearly eclipsed 400 yards through the air. He also accounted for 5 scores and committed no turnovers.
Wonder if the pollsters will drop Texas 35 spots in the rankings? Or should Cal be in the top 10? The reaction to Texas beating an inexperienced and come to find out overrated Notre Dame was ridiculous. Texas might be good, perhaps as early as this year. Maybe good enough to win the conference (though does that make them good, per se?). But they still have holes littered throughout the lineup.
-
3) Weekly Big XII crap fest
The conference went 1-2 in the only marquee games on the schedule, with Oklahoma going all Oklahoma and Texas losing to Cal ... again. Oklahoma State saved this debacle from an 0-for by squeaking by a decidedly mediocre member of "the conference everyone used to make fun of but now looks really good." Texas Tech again plays defense like I have sex - just sit around and watch and try to stay out of the way. Kansas is nearing historic levels of terribleness with a 43-7 loss against the Justin Fuente-less Memphis Tigers. Baylor looked OK I guess against an awful Rice squad.
But I'm not convinced there is a good much less great team in the conference.The Big XII will not have a team in the top 15 when the rankings are released this week. The only three teams talented enough to do anything post-conference slate are Texas, Oklahoma, and Baylor. And none of them gives me any confidence they could beat a decent team from a Power 5 conference. The conference's best win came against Notre Dame, who currently sits at 1-2.
But I suppose this is par for course - the Big XII is reinventing embarrassment with the conference expansion charade. Why not have a product on the field just as comical?
-
2) Final Four
Ohio State - What else can be said that OU didn't allow Saturday evening.
Louisville - Still have Clemson and Houston, but the Cardinals looked like a national champion Saturday afternoon.
Alabama - Best of a pretty average conference.
Michigan - There's a decent chance that Michigan and Ohio State are ranked 1 and 2 when they play at the end of the season.
-
1) Predictions
Annual Oklahoma Masturbation Game
This team, these coaches, those players have a lot of searching to do during the off week. Either they fold and mail in a five loss season or they rally and win the conference.
Oklahoma State at Baylor
Surrendering 527 total yards to a team that mustered 261 against Villanova does not bode well traveling to Baylor. Yes, I realize this isn't the Art Briles offensive machine we have known in Waco over the past three years, but they are talented and can still move the ball. I don't think anyone runs away with the game, but I also don't think Oklahoma State can control the clock or get the defense off the field quick enough to keep Baylor at bay.
Baylor: 45
Oklahoma State: 35
Stay in touch
Sign up for our free newsletter