Everything Else
OKC's 5 Worst Tourist Destinations
7:26 AM EDT on July 28, 2016
As the summer months wind down, those of us with relatives without hopes or dreams will be using their precious PTO to come and visit us here in the Big Town. Problem is that after the small talk and requisite trip to Bricktown, there's really nothing else to show off. Let's face it: searching for things to do with out-of-towners can be daunting. Especially if they come from a city better than ours. Which is most. Sorry, Mayor Mick!
And now, especially as OKC desperately attempts to reframe itself as a "Big League City," all of a sudden every part of town is a "historic district" with things no worldly person wants to see and do, like visit the National Softball Museum or eat animal testicles at a needlessly expensive steakhouse. But, still ,even those activities are more fun than these five lesser-known OKC tourist traps…
-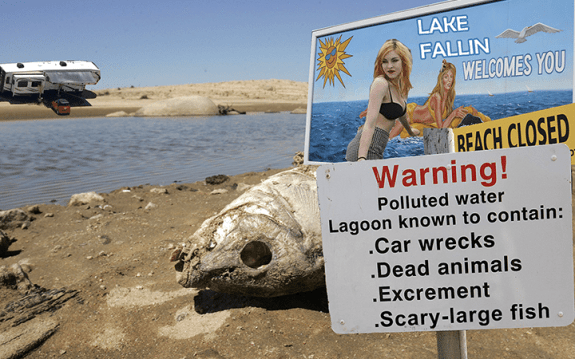 1. Lake Fallin
Located deep in the heart of Slaughterville—voted Oklahoma's favorite place to break an axle by Gazette readers—is the newest man-made resort lake named in honor of our esteemed Governor, the mighty Lake Fallin. Come and park your trailer along Christina Cove and enjoy brown sparkling waters of this former puppy mill run-off that's now been deemed mostly suitable for shallow boating, non-swallowable swimming and plenty of unregulated noodling. As long as no one has any open wounds on their body, it's fun, fun, fun from the First Family to your family!
-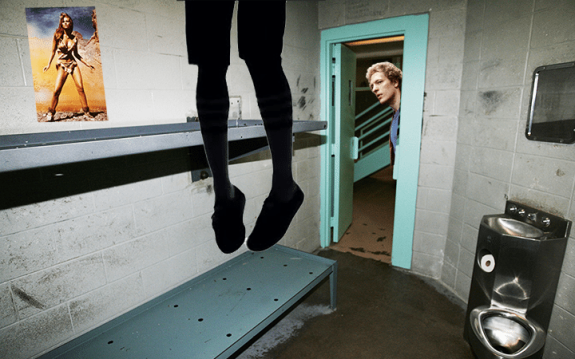 2. The OKC County Jail Presents: Cellblock of Terror
Forget the Escape OKC! Do you dare see what horrors lay behind the cold steel doors of the Oklahoma City county jail…where visitors check in, but they don't always check out! Can you survive the night in one of the deadliest jails in America? Think you can survive the night after the surveillance cameras go off? Get booked on a non-violent offense and make sure to leave a note with OSBI, telling them that whatever happens, don't rule it an accident! Bwa-ha-ha-ha-ha!
-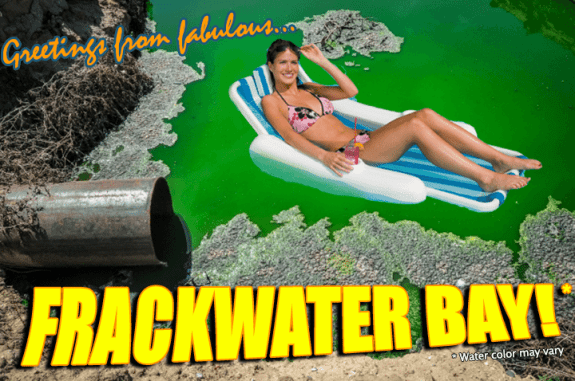 3. Frackwater Bay
Hey, mon! Grab the family and come chill in the flammable waves of Frackwater Bay! Let the rancid rushing rapids wash over you as you slide down a 30 foot twisting drop in the Vertical Drill Drain! Cool off by inner-tubing down the lazy river to Runoff Isle! Shake things up naturally at the Fractured Lagoon! And don't miss our summer concert series featuring such names as Harold Hamm and the Double Hamm Bandslam, the Shale Rasta Reggae Experience and Edgar Cruz's July 4th Tribute to Grease. (The industrial lubricant, not the hit musical.)
-
4. JohnTV's Video Vigilante Camp
Real prostitutes. Real johns. And real world learning experience! Hey moms and dads: do you have a budding voyeur in the family who has been caught numerous times peeping on family members in various stages of undress? Don't scold…mold! Mold that budding sociopath into a Video Vigilante! At JohnTV's Video Vigilante Camp, teens 13 to 18 will be introduced to the ins and out of what it takes to get prostitutes off…our streets, that is! Classes include the art of stalking, zooming techniques, heavy breathing and heavy cursing and every student's favorite: catchphrases! Within one week, VVC can have your teen bustin' buddies left and right!
-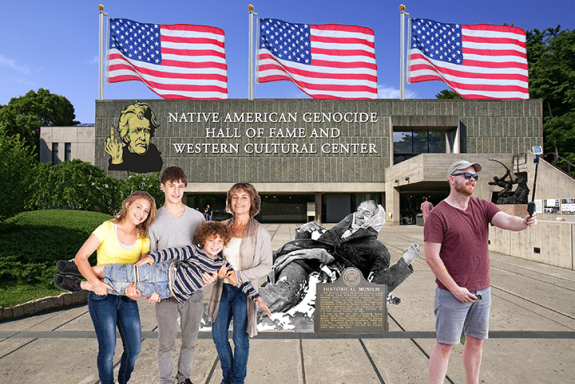 5. The Oklahoma City National Native American Genocide Hall of Fame and Western Cultural Center

Oklahoma is Native America, built on the blood and bones of Native Americans. It's with this conquering pride that the same city that proudly has small children recreate the '89er Land Run and a municipal government that suckles at the bosom of Columbus Day proudly unveils the Oklahoma City National Native American Genocide Hall of Fame and Western Cultural Center, a tribute to the indomitable spirit of the white man over the bloody red savages! Relive the spirit of the real Old West heritage, with educational activities like "Whip the Injun in the Name of Christ" or diving into the "Mass Grave Ball Pit!" Have a drink in the Firewater Café and make sure to purchase a few beautiful headdresses for selfies on the way out! It's a Trail of Fun for the whole family!
 -
Speecial thanks to BH for the artwork.
Louis Fowler hasn't left the house since Enterprise Square closed down. Follow him on Twitter at @LouisFowler.
Stay in touch
Sign up for our free newsletter