Everything Else
20 Reasons to Stay in Oklahoma… (20-11)
1:58 PM EDT on July 12, 2016
At some point in our lives, we've all threatened to leave Oklahoma. Hell, some of us, myself included, even managed live up to the threats and get away…for a while.
I guess no matter what, no matter where you go and no matter what you do, in some way, Oklahoma is and will always be home. That's just how it is and you know what? That's okay. Sure, we've got our issues, but, at the end of the day, like that really stretchy old pair of sweatpants you won't throw away, it sure is nice to fall so deep in a sexless comfortability with where you are that, even if the politicians, the people and even the land itself deeply offends you, you know in your heart that you're just too Goddamned lazy to do anything that drastic about it.
That's Oklahoma. And that's why I compiled a list of 20 reasons to proudly call it home. Here's reasons 20 through 11...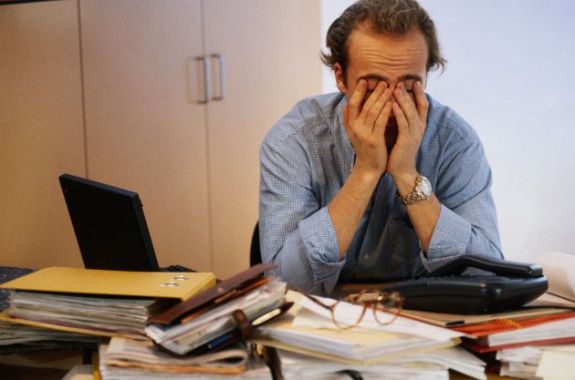 20. You're not a very good teacher.
You know that one teacher that proudly wields a coffee cup that reads "Three reasons to teach: June, July and August"? That's you. You just kind of fell into teaching and, honestly, it's the easiest job you've ever have. Section review. Section review. Worksheet. Test. You only make $37,000 a year, but it's more than you'd make in a call center, and at least you still have some authority.
-
19. Lack of Traffic
Listening to someone complain about the traffic in Oklahoma City is about as annoying as listening to an athlete complain about not having enough girlfriends. These people don't know how good they have it. Compared to other cities, our traffic is virtually non-existent, and if you know your way around town, it's easy to avoid thanks to our "grid system."
-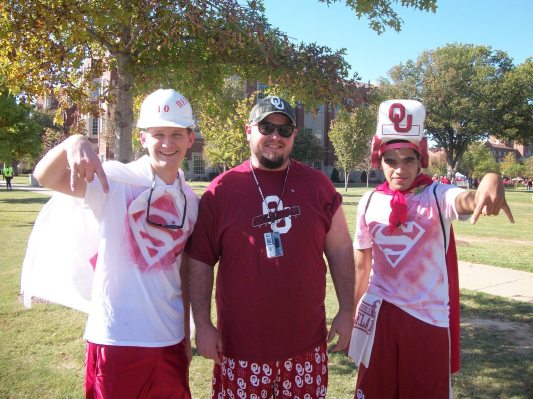 18. All of your clothes are Crimson and/or Crème.
Dammit. What were you thinking? You didn't even go to OU—or any four-year university, for that matter—yet somehow, you've ended up with an entire wardrobe consisting of nothing but crimson and crème colored clothing. Pants, shirts, ties…you name it, you've spent hundreds, possibly thousands at the Sooner Spirit Store, never once thinking not only how this might not carry over outside of Oklahoma.
-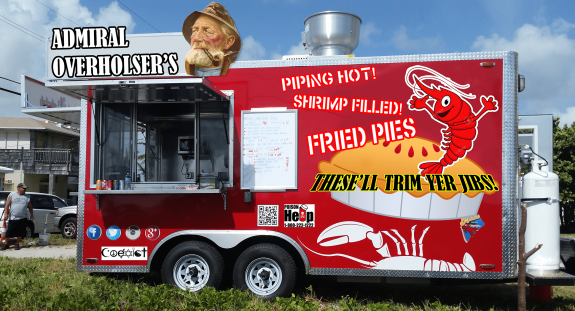 17. You just bought a food truck.
Move to another state? Now? How can you? You just bought this food truck and got a really good deal on it! The world needs to try your walking peanut butter and jelly taco! Or maybe that original take on ramen and hot dogs! Sorry, but this is an investment and you're not leaving. Besides, Nana loaned you the money for this and you promised her after rehab you'd make something of myself. Nana still believes in you.
-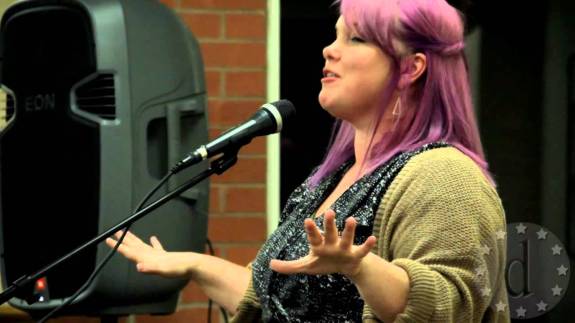 16. Some poem made you feel guilty.
So, one night at dinner, as you were telling some of your friends about your plan to move to a more Liberal state after this election, your inbox was just inundated with YouTube clips of some girl reading a poem about staying in Oklahoma in spite of the crippling Conservative atmosphere. Jesus, people, we get the point! You win! You can stop sending that damned clip now!
-
15. You can still show Confederate pride!
Be it personally meeting President Obamanation at the airport or disrupting a Black Lives Matter rally, what better way to inappropriately show that no Liberal pussies are going to violate your second amendment rights than to callously wave a brazenly treasonous tribute to slavery—a flea market Confederate flag—loud 'n' proud, all the while suckin' down Skoal and blasting a little Johnny Rebel. That's the Oklahoma Standard!
-
14. Easy availability of meth.
For the life of me, I have no idea how to score weed in this town. But, if I wanted to, I could get meth within a block of my house. Either way. Apparently easy to make, cheap to buy, and readily available, (from what I'm told) the highs are better, longer lasting and it doesn't put a strain on your pocket book. And unlike that Mary Jane, no munchies! In fact, no eating at all! Thanks, meth!
-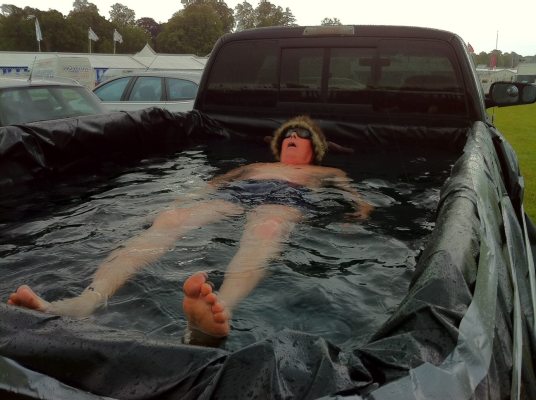 13. You're America poor, but Oklahoma rich.
Lets say you make about $500 a month. In Oklahoma, you are still able to rent your own house, pay most of your bills, buy Dollar Tree groceries an even have a little bit left over for a Sonic cranberry-limeade slush with Nerds every now and then. Yep, when it comes to the standard of living, Oklahoma City is the Ciudad Juarez of the Midwest, where life is cheap and living it is even cheaper. You try living on a five-note in Austin or one of those other supposedly slacker-friendly cities—it's nothin' doin' son. In OKC, however, you can live like a king. You can live like James Franco in Spring Breakers, son.
-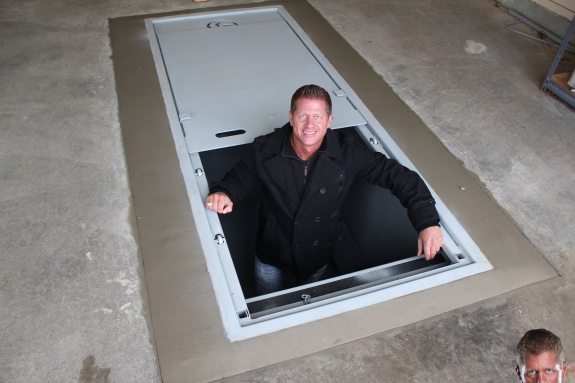 12. You're still making payments on this tornado shelter.
Dammit. You can't move now. You're still making payments on this mid-grade tornado shelter and haven't even had a chance to ride out a whirly-wind in it yet. Now if  you had won it off of Channel 9's great shelter giveaway contest that would've been one thing, but you certainly can't justify packing up and moving away from inner Oklahoma City without knowing if you made a good investment or not.
-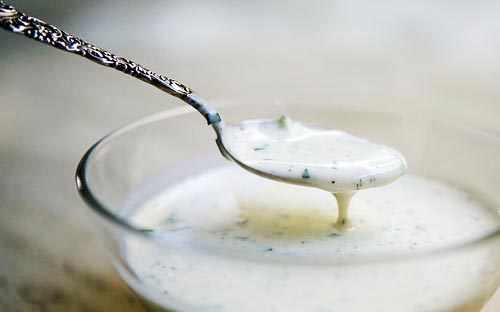 11. Look at all that ranch dressing! 
Only in Oklahoma would we create a thick, rich gravy-like substance for our already overly-meaty salads, and that concoction is known as ranch dressing. Sure, you can find it in other states, but the sneers and jeers you'll receive when you pull out that handy bottle of Wishbone and Okie-drench classic eats such as popcorn, hamburger, baked potatoes, churros, beef Wellington, Monte Cristos…you get the point. Oklahoma is ranch country. Better recognize.
_
Look out for numbers 10 through 1 on Thursday! Follow Louis on Twitter at @LouisFowler.
Stay in touch
Sign up for our free newsletter