Everything Else
Six reasons why you should go to OKC Pride this weekend…
10:56 AM EDT on June 22, 2016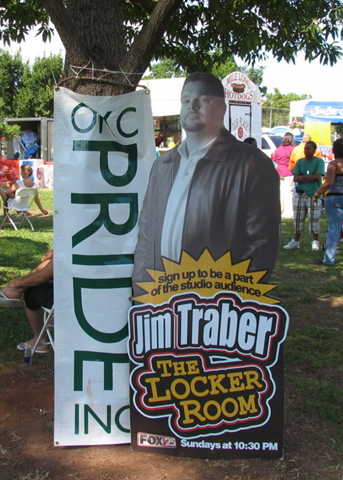 The following is a guest post written by local comedian Amanda Kerri.
When it comes to street parties, Oklahoma City seems to have most the bases covered. From Norman Music Fest to Film Row, the appropriate level of food trucks and art you can't afford is now readily available to everyone who yearns to break free of taking the kids to a soccer game on a Saturday afternoon. For the most part, you can't tell one of these festivals from another – same vendors, same music, same places that won't let you come inside to pee unless you buy something. But there's still one party in town that you need to try even if it's not your cup of smuggled booze – OKC Pride.
In just 20 years, Pride has gone from a small time celebration to the biggest block party and parade in the state, and yet there are still people around town who have never been. It's 2016, time to get over that fear of gay people who kept you from showering in junior high gym class! LGBT people are a diverse, exciting, and frankly a fun bunch of people to party with. If you don't believe me, ask the sorority girls who show up to the Copa every weekend to get sloppy drunk and dance away from the ball cap wearing bros.
If you need any excuses to get down to the corner of 39th and Penn to party, here's reasons you need to get up and go.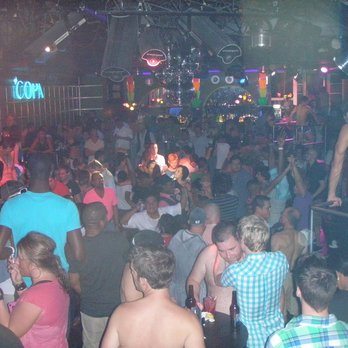 It's a Three Day Party
Starting on Friday evening and lasting until it's late enough on a Sunday to know you're calling in to work on Monday, the party keeps going.  Starting with live music featuring LGBT icons and local artists on Friday night, it switches to a block party with vendors of all types with a diverse collection of bands on Saturday, and ends with the largest parade in the state and people dancing in the streets. Sure, you're hung over after Friday night, but the sun will sweat it right out of you.
-
It's a fun way of getting back at Sally Kern and the Oklahoma Legislature
This year the Oklahoma legislature tried to pass 28 different anti-LGBT bills. They all failed, probably because they were busy picking up their lobbyist checks from the oil industry. Still, there are a lot of embarrassingly bigoted people that we keep sending back to that literally crumbling edifice they call a Capitao building who try to make life miserable for Oklahomans and try to trick you into not noticing by talking about the threats transgender people pose to people who have taken their fear of public toilets a little too far. They hate it when people show genuine compassion and love for their fellow Oklahomans who just happen to be gay. So why not make a weekend out of sticking it to the man by buying some rainbow flags and talking to that cousin in the family no one else wants to have visit during Christmas.
-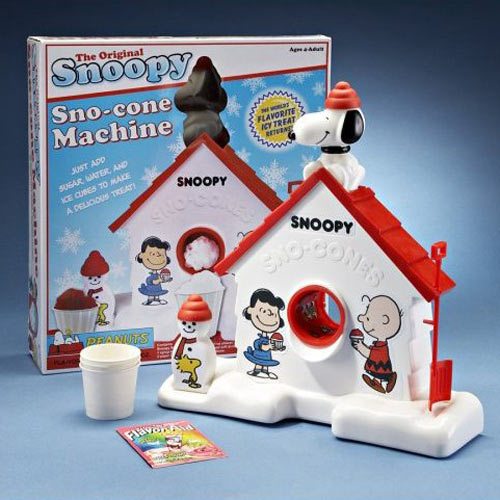 They Have Snow Cones
Seriously, they have snow cones. While most places have food truck vendors that only serve you deep-fried foods that cost five bucks more than they should because they put Aioli on it (it's just garlic and olive oil), Pride loves its diversity and that applies to food trucks too. Everything from funnel cakes, to barbeque, to gourmet snow cones, they've got something for every color in the rainbow. Wow, now that I type that, I can see how stupid that cliché is.
-
They Play More Than Disco Music
On Friday night, the First Ladies of Disco open the party along with Blu Cantrell. Then rock, folk, and country music makes up the lineup for the Saturday and Sunday show. There's even going to be a live musical set to Queen on Saturday night. Sunday is going to be a mix of classic street party music with a fabulous flare right before the parade starts. Which reminds me…
-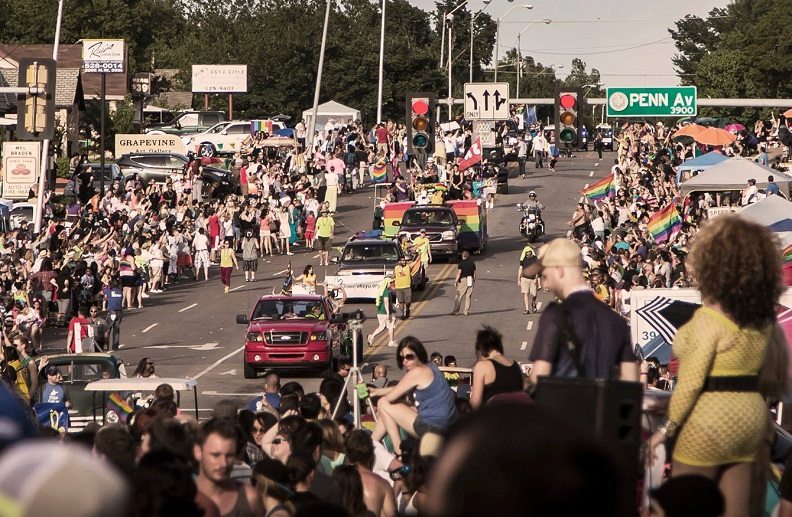 The Parade is Amazing
Even if you don't come out for the music the two nights before, the arts festival, or the waistline ruining food, you have to go to the parade. Last year there were over seventy floats and marching groups including everything from Native Americans leading with drums and chants to dykes on bikes and rodeo riders. You get to see some amazing drag queens strutting around on heels that no human should be able to stand in, much less walk over a mile. Party throws for everyone, people handing out bottles of water and candy. Classic cars, beer trucks, and some seriously beautiful people. Really, you want eye candy, we got it.
-
Show Your Love in Safety
Orlando and the Pulse nightclub shooting hurt all of us, not just LGBT and Latino people.  We're supposed to live in a country where we can spend time with likeminded people in peace and safety.  There's always that one person who can't handle that, and has to ruin it for everyone.  Well, LGBT people have been dealing with people trying to keep us down for years and we're not gonna start hiding now.  The OKC Pride Organization has gotten with OKCPD and increased the security for this year.  Checkpoints for bags and uniformed security will be walking around making sure everyone is having a good time.  What a better way to show your friend you've stuck up for, your family member you still call on holidays, or your kid who you love no matter who they are than to come out to Pride this weekend?
-
Amanda Kerri is an OKC comedian and writer who's good at one and bad at the other. You can follow her on twitter @eternalkerri
Stay in touch
Sign up for our free newsletter