Everything Else
TLO Restaurant Review: Cheever's Café
9:19 AM EDT on May 24, 2016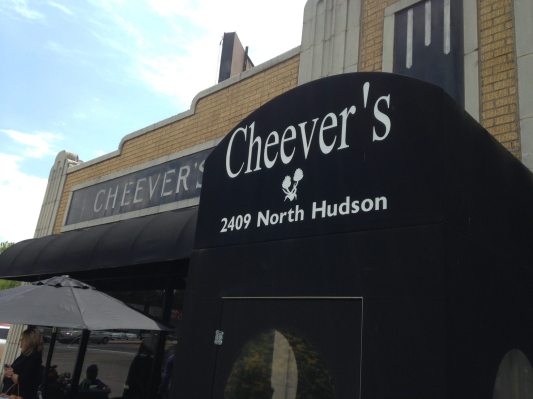 Cheever's has always been one of those upscale eateries that I have always managed to talk ex-girlfriends out of choosing as a Sunday lunch-spot, oftentimes through a mixture of white guilt and gaslighting.
No offense, but it just ain't my thing, babe.
That being said, I have happily spent the past 37 years of my life relatively Cheever-less until, caught up in this current whirlwind of chicken fried steak madness here at the TLO office, it was made clear to me by editor Patrick, as well as a numerous cadre of seasoned commenters, that the upscale bistro is their number one choice to devour the Southern-based victuals.
And don't forget that jalapeno gravy, they would all add in unison.
Beaten down and defeated, I decided it was finally time to give in to the peer pressure and see if their chicken fried steak really was all that, using binaural subliminal message tapes to create an open mind for me while I slept. Accompanied by a pair of close pals, we made the trek to the former Wig District, where the old school structure stands out amongst the urban wreckage, human and otherwise.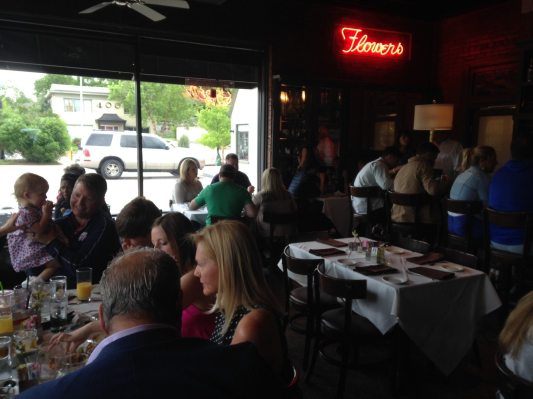 Located at 2409 N. Hudson Ave., the place was abuzz with activity as we entered and, surveying the surroundings, there were seemingly plenty of tables available. However, the host let us know that it would be a two-hour wait before we could be seated unless we wanted to sit outside where it was unseasonably cold and drizzly and, of course, windy.
(To every ex-girlfriend who ever wanted to eat here…told you.)
As our waitress braved the adverse conditions outside to come by to take our drink orders and drop off some of that marvelous free (Italian?) bread, we placed our orders. I, of course, ordered the chicken fried steak ($13.00). My party ordered a Cowgirl Benedict ($14.00) and chicken and waffles ($14.00) for themselves, and while for the most part I can justify those prices for entrees, I simply cannot stand by and allow friends to order chips and queso for $12.00. This ain't Chili's, bitch!
Still, they did it because they are free and young and don't have to worry about retirement savings yet and it was definitely worth it, mostly because I didn't have to pay for it. It was very good skillet queso, thankfully hot and spicy enough to ward off the ever-dropping temps that were slowly lowering my core-body temp itself. It's May! It shouldn't be 50 degrees!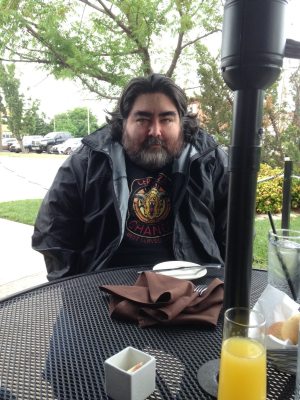 When the chicken fried steak finally hit the table, I gotta admit, it was absolutely gorgeous. Plated like a work of art with strategically doused gravy on a thick hunk of breaded steak, a few small potatoes poking out from the artsy grease trails, suspended in time by a solemn green onion. Beautiful.
Okay, so here we go. Using my fork and knife to cut into the what-I'm-sure-is-far-more-premium-than-other-places-meat, the tenderness of the flesh mingled nicely with the sheer juiciness of the meat. The breading was tender but crisp and plentiful, nicely seasoned. Making sure to capture a bit of gravy on the bite, I have to say that it was a pretty decent chicken fried steak, a solid attempt at capturing ambrosial poverty for the Mesta Park/Heritage Hills crowd. It was good.
But was it $13.00 good?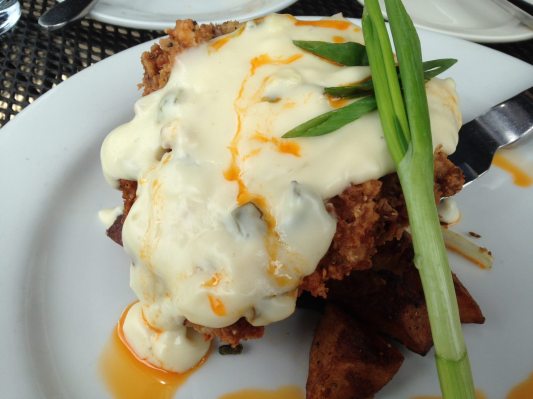 As for that gravy that I heard so much about, you know, maybe I was expecting something different. It was alright for what it was, but when I hear the words "jalapeno gravy," I expect something with a bit more of a South of the Border bite. This seemed to have been sanitized for my protection. I thought it was, in the end, just a really rich cream gravy which, in itself, was really good. But I was really counting on that heat though, bruh.
As I said, there were also a few nicely seasoned fried potatoes hidden under my steak and they were alright. I was seriously missing some of those down home mashed potatoes that I had a Jimmy's the week before though. It just doesn't feel like chicken fried steak without mashed potatoes. It just doesn't seem…Oklahoman.
(Editor's Note: He should have followed my advice and ordered the red-skinned mashed potatoes.)
As for my friends, I think I would have liked the accoutrements (skillet potatoes, fried egg, red chile hollandaise, avocado) of the Cowgirl Benedict far more than just the plain chicken fried steak I had, but was left thoroughly cold by the spectacularly bland chicken and waffles, especially knowing that I could have them with far more authentic flava a little up the road.
(Seriously for some of the best wings and waffles in town, I can't recommend enough the $5 special at This Iz It, 2831 NE 23rd Street. 911 my beeper if you wanna go sometime this week for lunch. I got you girl.)
All this being said, Cheever's is a very nice restaurant that has its place in Oklahoma City and I am happy for that and for those that enjoy it. While it is not someplace that I would care to frequent again—unless you're paying, of course—I am glad that it is here for the people that like it. Everyone's tastes are different and God bless 'em for it. Is that diplomatic enough?
In other words, Cheever's and their chicken fried steak just ain't for me, babe.
-
Promise me you'll keep my skillet greasy when I'm gone, gone, gone. Follow Louis on Twitter at @LouisFowler.
Stay in touch
Sign up for our free newsletter