It's February 29! We won't see another day like this - well, at least for four years - so it's a perfect time to catch up with News You May Have Missed.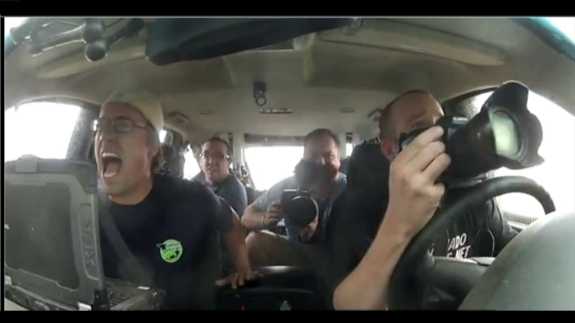 KFOR Stormchasers report for Spring Training
After a less-than stellar season in 2015, spotters and photographers began pre-Tornado Season practice at KFOR's Spring Training facility at Bob Moore Cadillac this weekend.
"We had some highlights last season - we're all very proud of our execution during the Tigernado," said Chief Meteorologist Mike Morgan. "But we came out of last summer knowing we could have done better, so this is going to be a particularly more focused effort in Spring Training."
Some of the planned practices include a timed drive from Anadarko to Prague using only county roads, framing shots down the main streets of small towns, and a simulated flood of Sooner Road to address last year's lack of preparation for the May 7th storms.
"It's a new season," said senior stormchaser Marc Dillon. "We have to put last year behind us."
-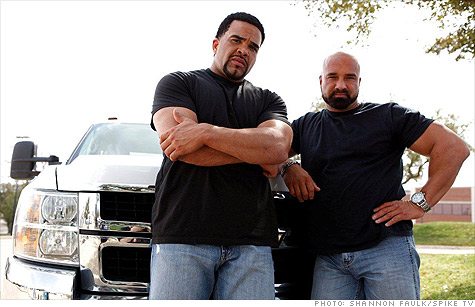 Edmond Repo Businesses Prepare for Record Growth
In the midst of layoffs and restructuring from local energy giants, Edmond repo men and recovery companies are gearing up for a busy spring.
"We haven't seen this kind of action since Wall Street in '08. That was a good time to be in the business. Except here in Oklahoma, we're hauling off more Ford F-150s and fewer BMWs," said Stan Jedeski, Regional Manager of American Repo, Inc.
Jedeski did voice concern that repo men operating in Oklahoma face more dangers, mostly by virtue of the constantly armed and paranoid nature of the state's residents, but that such negatives were mitigated by the ease at which most cars in default are found.
"When they're hiding, people here all try to stash their cars at the Bass Pro Shop parking lot. It's a gold mine there," Jedeski said.
-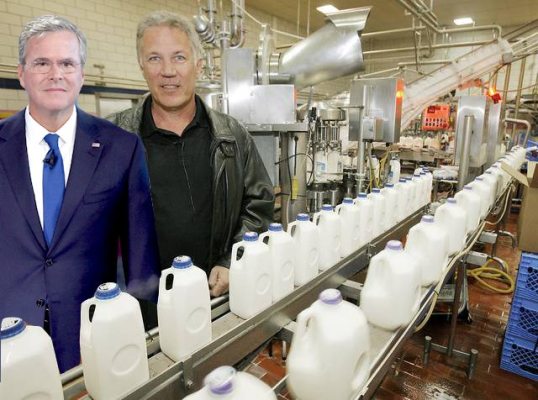 Drew Braum endorses Jeb Bush for president
Drew Braum, the CEO of the family-held Braum's Ice Cream and Dairy Stores, announced he is endorsing former Republican presidential candidate Jeb Bush for president.
"Jeb brings the leadership and vision we need to help improve fast food service in this country," Braum said in a prepared statement while working the register at the Braum's location on NW 39th and Tulsa. "With him in charge, free trade with China will expand, and we'll improve upon our 70% order accuracy rate."
When asked about Jeb Bush dropping from the race last week, Mr. Braum said he would have to speak with a manager.
-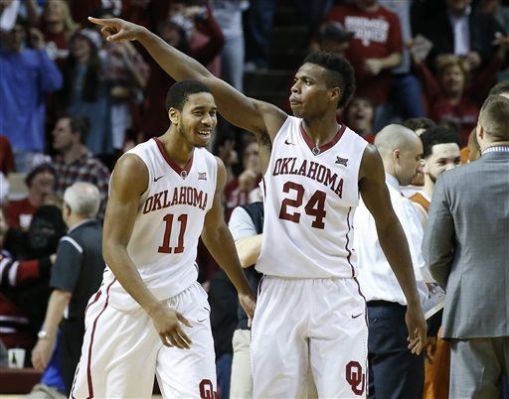 Local Sports Researchers Discover "Sooner Basketball"
A panel of sports media experts shocked the world last week by confirming the long-rumored existence of an interscholastic basketball program at the University of Oklahoma.
"It exists, and it's real," sighed WWLS host Jim Traber on his radio show last Friday as he hesitantly revealed the findings. "I know we've only recognized the Football team at OU, but it appears that there is also another NCAA Division I varsity sport in Norman, and that it is Men's Basketball."
Reactions to the discovery have been chaotic. Many local sports fans deny the existence of other sports outside of the established Trinity of Sooner Football, Thunder Basketball and Cowboy Football, and are protesting the "heretical" announcement. Others still offer evidence of minor league baseball and soccer teams that have also been covered up by the media, while Oklahoman columnist Jenni Carlson offered another theory in a recent article:
"Sooner Basketball.
Who Woulda Thought?
But it begs the question...
Could there be other Sooner Sports?"
-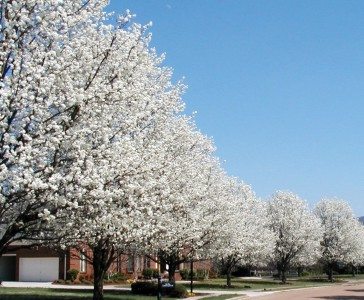 Bradford Pear trees launch surprise attack on Oklahoma City
Thanks to unusually mild winter, Bradford Pear trees have launched an early, preemptive strike on Oklahoma City and surrounding areas.
"You thought the November ice storms would kill us off and destroy our weak, feebly branches?" said Moolaf Arnþór, a Bradford Pear entrenched at Midfirst Bank parking lot on N. May, "Hahaha! Think again, allergy sufferers! We shall not be stopped!"
Bradford Pear trees are a common sight in the Oklahoma City metro area. Usually found around local business, parks and in the front yards of rude neighbors, the trees are known for their beautiful, white, repugnant flowers that smell like a dead fish rotting inside a sperm bank.
The early arrival of Bradford Pears has concerned local Red Buds, who prefer a mid-March blooming.
"It seems they get here earlier and earlier each year," said local Will Rogers Park red bud Raivkock Talananka. "We adore the beautiful contrast of pink on white like anyone, but I'm not sure we can keep up."
-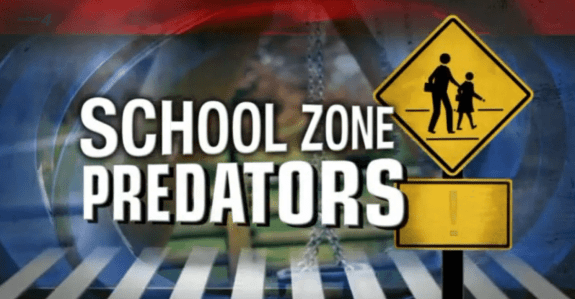 February Sweeps Death Toll Climbs to 32,000
As a result of efforts to attract viewers, several Oklahoma City television stations announced that the deaths during the February sweeps period has exceeded 32,000 souls.
"It would be irresponsible to speculate on the cause of all of these deaths at this time, but we urge you to stay tuned to News9 for the latest on the tragedy," said anchor Kelly Ogle.
"Right now, we aren't sure if these deaths are caused by panic from our reports, from an unrelated event or even natural causes, but we will keep you informed right after these messages," said KOCO reporter Steve Bottari.
The Lost Ogle will update any developments during our special coverage of the St. Valentine's Month Massacre.
-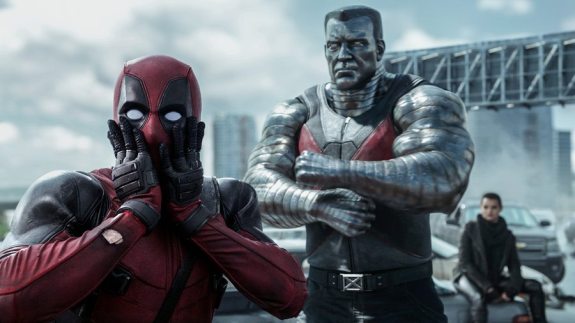 Harkins Celebrates 5,000th Mother Offended by "Deadpool"
Christina Bellinger of Mustang was given a prize package last Tuesday evening after being the 5,000th parent to storm out of a screening of the movie "Deadpool" with a preteen child.
"I just wanted to treat my kid to a fun superhero movie, and everyone is talking about this "Deadpool" guy," said Bellinger, who was notified by cashiers, ushers, commercials and even her son, Dakota, that the film was rated R for strong violence, language and sexual content.
"I can't believe they let kids into those movies! However, I feel honored to be the 5,000th mom who thinks so, and I'm happy with the Starbucks gift cards and Charlotte Russe shopping spree that I won from Harkins," Bellinger said.
=
Badger is TLO's resident fake news satirist. He's a native of Green Country, resident of Moore and a Certified Oklahoma History Instructor. He had nothing to do with the departure of Monday Morning Tweets, but you can go ahead and blame him if it makes you feel better.
Stay in touch
Sign up for our free newsletter