Everything Else
Meet Chase Reeser – The Hipster Prince of Edmond
3:19 PM EST on February 10, 2016
It looks like we found a Valentine's Date for Hipster Boo Boo!
Earlier this week, a Mole sent me a link to a website called ChaserThePrince.com. It's apparently a website / blog for some guy named Chase Reeser. His dad is prominent Edmond realtor Brad Reeser, who is better known as the annoying "I Sell Edmond" guy from NewsOK.com auto-play video lore.
According to Chase's website, he is a singer, performer, writer, and I'm not making this up, "The Prince of Edmond."
Here are a few pics from his website: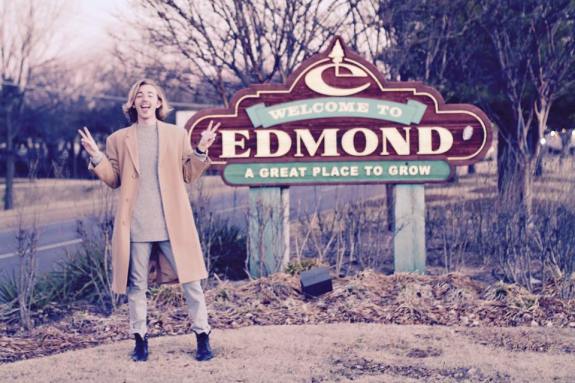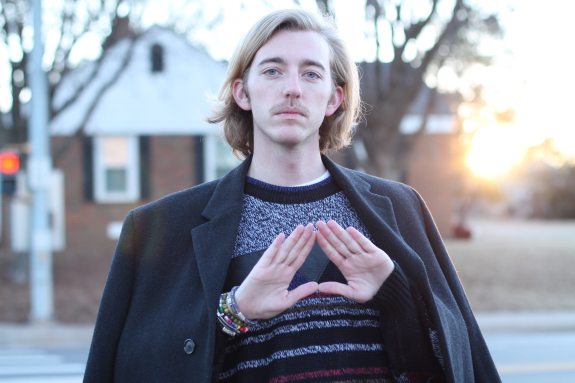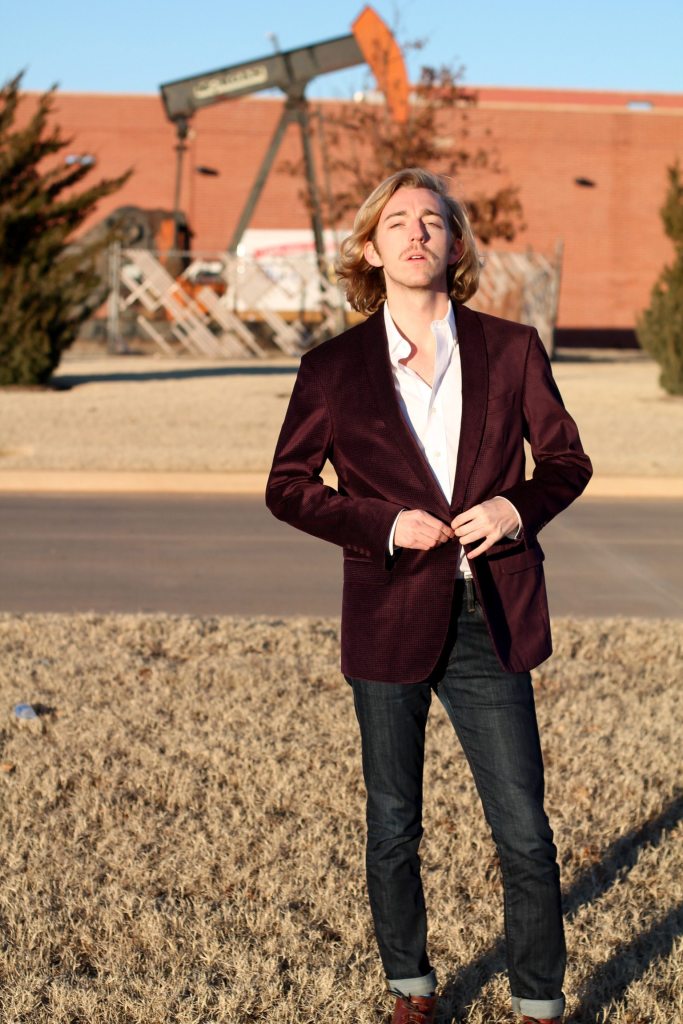 Yeah, we need to hook this guy up with Hipster Boo Boo immediately. It must be done. He's a hipster. She's a hipster. He thinks he's a prince. She thinks she's a princess. He likes to spend all day looking into a mirror. She likes to spend all day looking into a mirror. They really would make a perfect couple. Well, that is if they haven't already met, married and had an annulment. Then things would be awkward.
But seriously, the two really do have a bunch of common interests. For example, Chase is also a musician. Here's a video of him singing:
I'm not sure if Mr. Battles would be okay with this, but we really need to see what it would take to get Chase added to Pink Pony. Maybe they could release a collaborative EP called "Pink Pony and the Prince of Edmond." I think a label will sign them just on that name alone. I'd love to hear Chase contribute to this song:
In addition to being a musician, Chase is also a talented writer who rebels against capital letters and modern sentence structure. His most recent blog post is titled "Monday Fire Monkey Vibes." Everything is [sic]:
you know when your monday lives up to its stigma and is just like such a monday? yeah this monday was aktually not really like that.

i mean i slightly overslept and i accidentally put two right contacts in my right eye at the same time but other than that this has been more like a mondÆ (similar tone but different, more exciting shit)

i went to the dentizt–no cavaties here!! (so far so good, amirite)

ok then i went to band practice @ skewl and faked my way through 'Don't Speak' by No Doubt and got the lead for our version of 'Midnight City' but the onli things stuck in my head all day were the 'yeah'z' of Rih's 'Desperado'
I'm not fluent in Hipster, but let me try to translate that for you:
Monday's are stereotypically bad, but this one was pretty good.

I did oversleep and put two contacts in the same eye, but who cares, I'm rich.

I went to the dentist and was told I didn't have any cavities. Awesome. Afterwards, I went to band practice and annoyed my bandmates by not being prepared for a No Doubt song. We then ripped off M83, but that didn't matter because I had Rihanna's "Desperado" stuck in my head.
There are plenty of other reasons that Chase and Christina would make a good match. For example, they both come from privileged backgrounds and probably don't need real jobs. From Chase's "About Me."
so let me just tell you a lil about myself.

my name is chase reeser-

i was born to a model mother and a generally badass father on september 24th

my family is basically edmond's catholic real estate mafia. my dad and grandpa have worked remarkably hard to provide us with a wonderful life.
That must be nice. My parents only worked remarkably hard to provide me with an average life. Some people get all the breaks.
Christina and Chase also like to travel and aspire to be official Flaming Lips groupies:
Anyway, you can check out more about the "Prince of Edmond" over at his website. Unlike most hipsters, he's a really big fan of Edmond. Marisa would love him:
The total annual income for the city limits of edmond was estimated to be $3.3 billion in 2014, with an average household income of $100,440, so we're doing pretty well here. My nanny likes to refer to the city as disneyland–not a lot of crime, everything is beautiful, people are happy, lots of families, and everything has this perception of being pretty fucking close to perfect.
Yep, Chase thinks Edmond is "Pretty fucking close to perfect." I'm sure all his wealthy white friends who went to McGuinness with him would agree. He should get his nanny to copyright that slogan for him.
Also, If you're one Christina's friends, can you please forward this post to her before sending me an angry email? We'd appreciate it. Even if they're not interested in dating, they should at least become BFFs. Perhaps Christina could move her trailer to Edmond and she and Chase could become roommates. That would be nice.
Stay in touch
Sign up for our free newsletter