Everything Else
13 Oklahoma-themed Dirty Santa / White Elephant Gifts
2:02 PM EST on November 30, 2015
My favorite thing about the holidays is all the parties. I don't know what it is, but there's just something fun and magical about gathering with friends, family and co-workers, drinking cheap wine, eating salty hors d'oeuvres, and pretending that you're happy and everything's going great in life.
These parties usually have some sort of gift game. Most of the time it's Dirty Santa. It's the awful one where everyone brings a wrapped $20 - $25 gift to the party (generally a candle, frame, Christmas ornament, Panini maker, or gift card purchased at Walgreens that evening). Each person that brings a gift then draws a number. When a person's number is called, they can either pick a wrapped present, or steal someone else's opened present if it has not been stolen three other times. Or is it three touches? And does that rule count for the person who drew number one? Who knows.
Anyway, Dirty Santa sucks. This is because the gifts are usually awful, and most people just spend their time trying to steal the presents that contain alcohol. Plus, you have that annoying couple who scheme to get the best presents, and that one asshole who steals and freezes the $25 Amazon Gift Card he brought. That guy is a piece of shit.
You can avoid all that boredom and drama by simply turning Dirty Santa into a White Elephant game. It's played the same way as Dirty Santa, but instead of bringing a boring $25 gift, everyone brings something cheap, goofy, tacky, and most of all, fun. Here's a list of some Oklahoma-themed items that will definitely get a laugh or two, and possibly even get you removed from next year's invite list. Awesome, huh?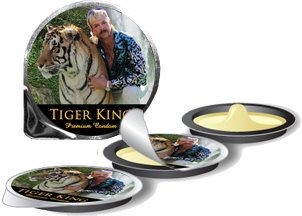 1. Joe Exotic's "Tiger King" Premium Condoms
This is hands down the top Oklahoma white elephant gift of 2015. What's not to love? They're the only branded condoms in the world that have a presidential candidate and ferocious man-eating tiger on the wrapper. Plus, these are "Premium quality" condoms. That means you can "roar" all night long without having to worry about a little Tiger Prince being born nine months later. To make this gift complete, include a bag of Joe Exotic's nuts.
Available at ShopTigerKing.com
-

2. "Detailed Personal" Aaron Tuttle Weather Forecast
I'm not sure how much a "detailed personal forecast" costs, but I bet you can get one for $10, a mirror and 32-ounce bottle of tanning lotion.
Available at Aaron Tuttle Meteorologist (weatherman) Public Figure Facebook Page.
-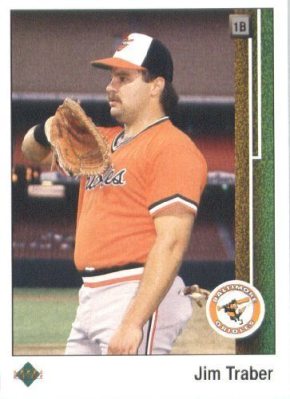 3. 1989 Regular Jim Traber Upper Deck Baseball Card
If you have enough courage to meet him at a remote and show this baseball card to his face, I bet he'll even autograph it for you. Just make sure to feed him some Mazzio's pizza.
-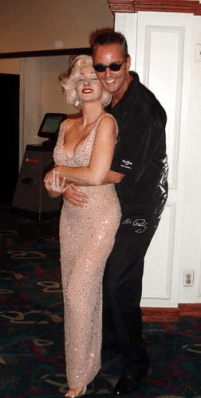 4. "12 Things" by Ron Benton
Ron Benton is the real name of that Spinozi guy who has worked for every radio station in Oklahoma City at least once in the past 20 years. Not content with being a local radio star, Ron is now taking a stab at being an a relationship author. His book "12 Things" is apparently a list of ideas to help "remind the very special woman in your life, how ridiculously cool she is," because nobody is more qualified to give that advice that a Morning Zoo sports radio host. Order now and get a free morning radio laugh track!
-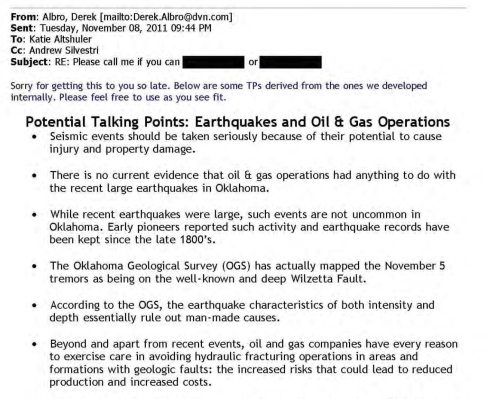 5. Devon Energy Talking Points
Everyone needs to lie, mislead and deflect blame at some point in our lives. Most of the time you can do this on your own, but sometimes professional help is needed. For those occasions, give the gift of Devon Energy Talking Points. Whether you need to "essentially rule out man-made causes" for Oklahoma's earthquakes, or explain to your wife why you smell like cheap whiskey and strippers, our friends at Devon Energy can help. If lying to and misleading the public were celebrity, you'd know them by name.
For Devon Energy Talking Points rates, contact Derek Albro at Derek.Albro@Dvn.com.
-
6. One free life coaching session by Sheri Guyse
I'm not going to lie, I kind of want to be a life coach. It looks like an easy job. Basically, you just tell people to start a list of goals, chew their food slower, and before they can say "Am I really paying for this?", their life problems are solved. If a life coaching sessions is too pricey, buy some of Sheri's toffee instead.
Contact @BigBravely on Twitter
-
7. Inflatable Reindeer Costume
The star of Bedlam can also be the star of your Christmas Party! Sure, it's a kind of expensive, but the fun this costume can bring to an OSU fan who's had too much egg nog is worth the price. And if an OU fan gets stuck with it, don't worry. They can always wear it to next year's Bedlam match in Norman.
-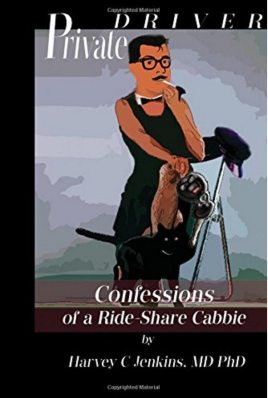 8. "Private Confessions of a Ride Share Cabbie" by Dr. Harvey Jenkins, MD
Harvey Jenkins is a former Oklahoma City pill mill doc turned Uber driver. He's now written a book about it. I actually downloaded this and read a few chapters. The best story, and I'm not making this up, is about some drunk guy who fell asleep in the backseat of Dr. Jenkins SUV. Instead of waking the guy up or taking him to the drunk tank, Dr. Jenkins drove the guy back to his house, pulled into his garage, and let the guy "sleep it off" in the back seat. I don't believe in spoilers, so to see how this story ends either buy the book or watch "I Survived" on Lifetime.
-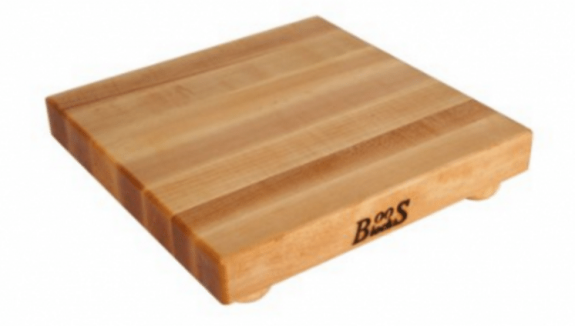 9. Oklahoma County Shaped Cutting Board
I don't think I've ever been part of a Dirty Santa gift game that hasn't had one of those Oklahoma-shaped wooden cutting boards. The problem, though, is that they are usually expensive and you have to go to one of those fancy boutiques in the Plaza District to buy one. For a White Elephant gift exchange, simple grab a basic square cutting board and say it's shaped like Oklahoma County.
-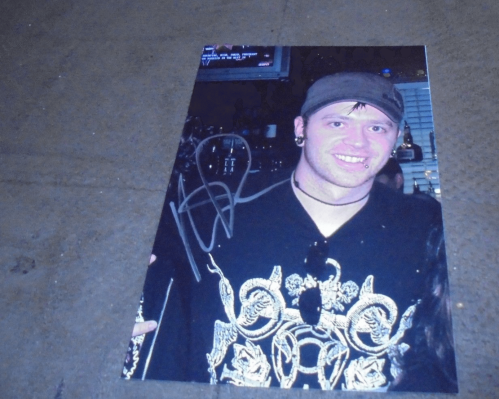 10. Autographed photo of Hinder bassist Mike Rodden
Out of all the guys in Hinder, Mike Rodden is the only one I actually like and respect. Granted, that's because I used to drink and smoke weed with him back when I was in high school, but I'm an easy person to impress. Speaking of impress, everyone will love to get this gift, especially if they like bad music.
Available on Ebay.com
-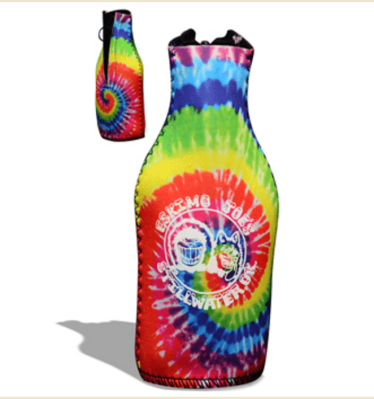 11. Eskimo Joe's Koozie
Remember back when Eskimo Joe's merchandise was cool? The 1980s sure was a strange decade, huh? Show people you appreciate the past, or are simply really behind the times, with this tie-dyed koozie that looks like it should have the Hideaway Pizza logo on it.
Available at EskimoJoes.com
-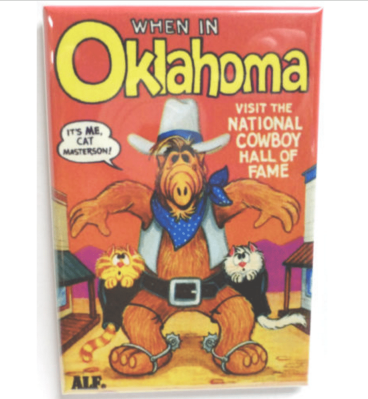 12. ALF "Cowboy Hall of Fame" Magnet
Yeah, I may have bought one of these last night for personal use.
-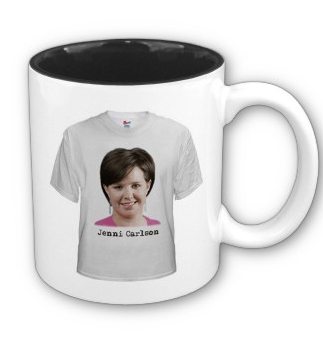 13. Jenni Carlson T-Shirt Coffee Mug
Just kidding. We don't want to get another cease and desist.
-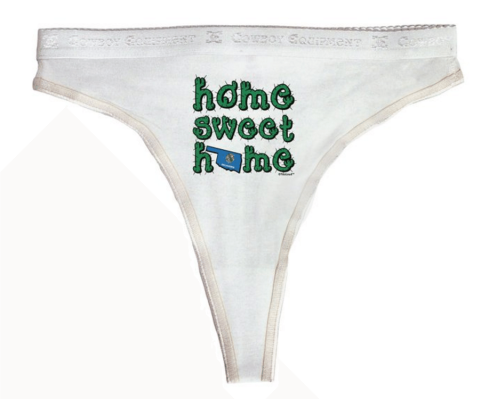 13. "Home Sweet Home" Oklahoma Panties
We saved the best for last! Maybe the prickly cactus font wasn't the best idea considering the location, but who cares, it's the thought that counts. For fun, maybe even toss in a couple of TIger King Condoms.
-
Anyway, those are some gift ideas. If you have any suggestions, leave a comment. Also, if you plan on doing any Amazon shopping for Christmas, please click this link so we get referrals for your order.
Stay in touch
Sign up for our free newsletter