Everything Else
College Football Musings from the Train: Week 3
10:21 AM EDT on September 21, 2015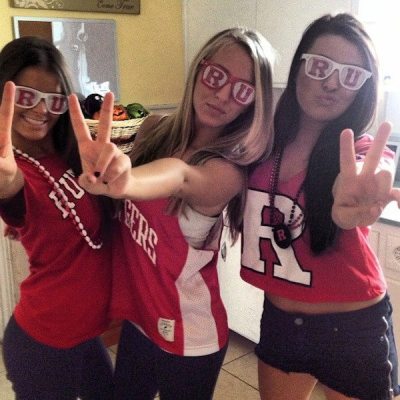 10) Oklahoma outscores Tulsa
Let's talk real - Oklahoma should have been up by five touchdowns in the closing moments of the 2nd quarter Saturday afternoon. They were dominating the game, but then resident badass Samaje Perine fumbled the ball and Tulsa scored twice in nine seconds, and suddenly a certain 31-10 throttle turned into a 31-24 struggle.
But Oklahoma was the better team and would hold on to a 52-38 win in Norman Saturday afternoon. The Sooners would amass 773 total yards and 39 first downs against an awful Tulsa defense. Baker Mayfield set an Oklahoma record with 572 total yards of offense - 487 through the air and 85 yards on the ground – and total six touchdowns. Samaje Perine went for 152 yards on the ground at 6.9 yards a carry. The offense was rolling. No hangover from Tennessee.
Which is pretty much the polar opposite of the defense.
My beloved Sooners surrendered 603 yards. They forced zero turnovers. They allowed some random quarterback who was shit last year to throw for 427 yards and 4 touchdowns. They let a random 5-flat-40-running white tailback rush for 161 yards. Remember all that good will from Tennessee, Mike? Gone. Fucking gone.
Whatever Oklahoma expected to take from this game ... who in the hell knows. I would guess it wasn't a strong regression on the defensive side of the ball. I know they were missing CB Jordan Thomas because he's apparently an idiot and was suspended for the game, but this was a serious step back. Baylor and TCU and West Virginia (pretty much everyone except ISU and Kansas) must be excited about the product put on the field by OU Saturday. Same show, different date.
Setting aside that sieve masquerading as a defense for the time being, this was a game Oklahoma needed to have. Tulsa has a new offense. They are legit on that side of the ball. Most OU fans thought Tulsa would provide a real test for this OU defense, one that could dictate the future of this team in 2015. One that would help determine whether this defense was real or a fabrication of the 2014 defense. This game would also show whether this offense could do anything against anyone at any point this season.
The offense is going to be OK. The defense is no.
-
9) How bad is this defense?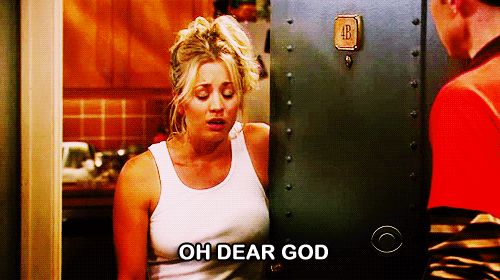 "Oh, and let's not forget about that shitass defense. The same defense that was humiliated by an average quarterback. The same defense that refused to adjust to Art Briles' offense. The same defense who refused to bump the Baylor wide receivers. The same defense who refused to stop the dink and dunk offense by stepping up the corners and safeties to harass the Bears' receivers."
That was from 2014 when Baylor undressed Oklahoma by 34 points in Norman
The redemption of Mike Stoops was greatly exaggerated. Not by me, who wanted Mike fired last year. Different year. Same bullshit
The Oklahoma defense made yet another average quarterback look like Aaron By God Rodgers, surrendering 274 passing yards and three touchdowns, and a total of 397 yards on defense... in the first half. Not the whole game; the first half. Which culminated in a manhood robbing Hail Mary where four Tulsa receivers fought two Oklahoma defensive backs for a ridiculous end of half touchdown.
Tulsa isn't completely lost on offense. They have put up 600 yards each game this year. But there is a massive talent differential between the two teams. To continue to play 8-10 yards off receivers on 3rd and 5 is an act of lunacy. At some point either trust these guys to guard their man and rush the passer or find some players who can. These are the guys you recruited Mike. Figure it out or move on.
-
8) Does this game mean anything?
Hell yes it does. The result means Oklahoma has some level of offense. Baker Mayfield is good enough. Marc Andrews does exist. As does Samaje Perine and Joe Mixon. Dede Westbrook and Sterling Sheppard are a nice receiving duo.
Tulsa has a real offense as well. They also can't stop anyone. And I mean anyone. Jenks would hang half a hundred on them. But that offense with that coach is going to win a lot of games. Could be as many as 10. And if Montgomery sticks around for a few years (yeah right), they could get some talent to challenge BCS conference opponents.
This game also showed that Tennessee has a classic, average, simple SEC offense. Oklahoma's defense is essentially the same as it was last year... and in 2012. Meaning there is virtually no chance this team wins the conference much less the college football playoff. The only constant is the coach - personnel be damned. Still can't sniff success against the spread. Which isn't going to work in 2015.
-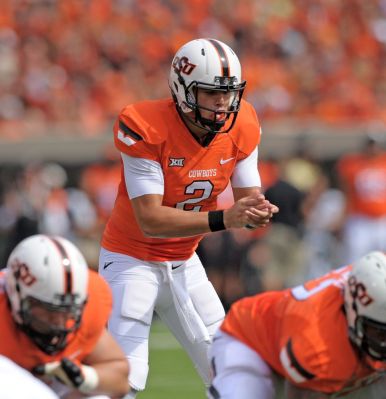 7) Oklahoma State finally decided to show up
This game was over before FS1 switched over to the contest.
OSU forced 7 turnovers, three in the first quarter, and rolled to a 69-15 drubbing of UTSA. Four first half turnovers led to 24 Oklahoma State points and a 31-7 margin at the intermission. What could have been a relatively competitive contest was a laugher and the type of confidence booster OSU needed heading into Austin.
Mason Rudolph was his usual steady if not spectacular self - 17 for 23, 280 yards and two scores with no picks. But what OSU fan should relish on offense was the creation of an actual running attack. The Cowboys rushed for 217 yards on 36 carries. Chris Carson decided two preseason games were enough, rushing for 104 yards and two scores. The offense was good even when it didn't need to be. Bodes well for this week's contest in Austin. All because the defense showed out Saturday afternoon.
Again, they really haven't played anyone. But as we saw last week, OSU simply cannot screw around with a decent team and expect to win. The fact the team showed up and early is what Poke fan has been craving since the bowl win last year. A pedestrian win in bumfuck Michigan. A near no-show at home against Central Arkansas. All followed by a convincing win against legit FBS afterthought UTSA.
Exactly what this team needed.
-
6) This is what we have been waiting for
Really it was more about 1) the defense than 2) the running game.
What Oklahoma State was unable to do against The Centrals, they were able to do against UTSA. They moved the ball consistently on the ground. Carson was able to break out and have his first 100 yard rushing performance of 2015.
No, they didn't run wild but they didn't really have to because the defense was very good and reminiscent of 2011. They forced four turnovers over the first 22 minutes of the game. All turned into points for the Cowboys. All were the result of defensive pressure versus simple unforced errors. In 2011, OSU lived off turnovers. They forced 37 (probably) over the course of the season, which was arguably Oklahoma State's best in school history. It comes down to pressure from the ends and cornerbacks who aren't brainwashed into thinking playing 12 yards off a receiver is the proper pass defense technique.
Oklahoma State is going to need this type of performance in Austin next week. All of a sudden, that game looks scarier than it was nine days ago. What was once a putrid and borderline comical offense now has life in the form of Jerrod Heard. And Texas, despite the below, must have procured some form of confidence with their fourth quarter comeback Saturday night.
OSU may not need to run the ball and force turnovers to win, but that's what is usually required to win on the road, even when it's against a fallen giant like Texas.
-
5) Texas finds another way
Before the inevitable "HA HA", and before I get into the game ... did Gus Johnson graduate from Texas? Hawk Harrelson thinks Gus was a little too homerish.
Now, let me say this - the University of Texas may have themselves something. Something that is going to give pause to all Sooner fans expecting a Texas ass kicking in a few weeks. Down by three scores in the 4th quarter to a completely average Cal squad, the Longhorns mounted a furious comeback behind the arm and legs of quarterback Jerrod Heard. He of the 364 yards passing and 163 yards rushing. Heard willed the spawn of Satan to a game tying touchdown in the final minute Saturday night.
Wait ... except for that whole making the extra point business.
The real-time reaction from ShaggyTexas game thread.
And of course, the on the field reaction: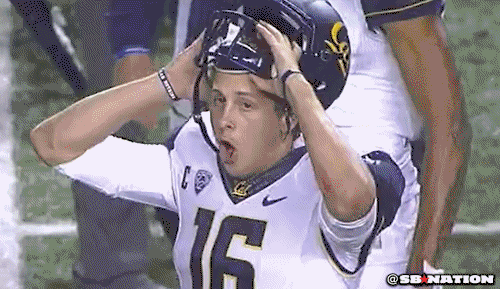 Longhorn tears, Belgium craft, and bourbon. These are a few of my favorite things ...
-
4) Auburn was a great preseason playoff pick
We figured out some things about the SEC this week. Alabama has problems on the defensive side of the ball. So does Ole Miss, but they have enough offense to make up for the defensive issues. Missouri is going to lose. A lot. Texas A&M could be the best team in the conference with some level of consistency. LSU is good but not great.
Auburn, though ... This is a program with a hell of a lot of talent. And a workable schedule. But they aren't good at quarterback and below average on defense. Which is probably generous considering they surrendered 411 yards of rushing to a team not known for offensive prowess. This on 46 carries. LSU ran 63 plays and still managed 45 points. Auburn is going to lose a bunch of games with no quarterback and no run defense.
But Auburn can take some solace this week. Because Arkansas and it's ridiculous head coach who probably should keep his pie eater closed for the time being:
-
3)  The AP Top 25 - SEC SPEED Y'ALL!
The top 2 teams in the country are Ohio State and Michigan State. Number 4 and 5 are TCU and Baylor. Because, as everyone knows, the Big 10 and XII dominate college football.
Just a couple of other notes: Arizona is number 16. Which is amusing as they probably should have lost to UTSA, that same UTSA that was embarrassed by Kansas State and Oklahoma State. Missouri is till in the top 25, after huge wins against Arkansas State and UCOON by a combined 10 points. Texas A&M beats an average Nevada team by a couple of scores and jumps Oklahoma, who beat an average Tulsa by a few scores. LSU beats a completely overrated Auburn team and gets 1st place votes.
-
2) Playoffs prediction
Ohio State - until they lose, they are in. Michigan State looks pretty, pretty, pretty, pretty, pretty good.
Ole Miss - beat up Alabama in Tuscaloosa. This offense is legit. And they have scores of playmakers on both sides.
Baylor - TCU has some issues. It would appear the Horned Frogs haven't found adequate replacements on defense. That's not good with Baylor on the schedule.
UCLA - The Pac 10 sucks ... Hell, I could say that about pretty much every conference. If that freshman quarterback plays better than he did against BYU, the Bruins are the team to beat out West.
-
1) Predictions
Oklahoma State at Texas
We learned a lot about the sec this past weekend. We are going to find out a lot about the Big XII the new two weeks. It starts at 2:30 Saturday afternoon. Was the UTSA game a turning point on offense and defense for the Pokes? Did Texas find something in Heard? Can two teams lose the same game? Will the earth open up and swallow both teams?
Oklahoma State: 35
Texas: 27
-
Oklahoma v. Themselves
Perhaps the back seven can stop someone if the offense gives them the playbook and hand signals. Defense still gives up 350 passing yards against scout team.
Stay in touch
Sign up for our free newsletter