Everything Else
10 things you missed while it rained over the Memorial Day weekend…
10:55 AM EDT on May 26, 2015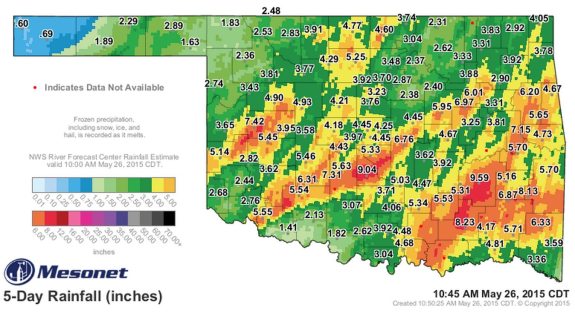 That was the worst Memorial Day weekend ever.
While rain, floods and suction spot tornadoes landed all over Oklahoma like they were being thrown at our state by a drunk man playing weather cricket, some other things actually happened over the drenched holiday weekend.
In an effort to get both me and you caught up, I thought we should take a look at 10 of them...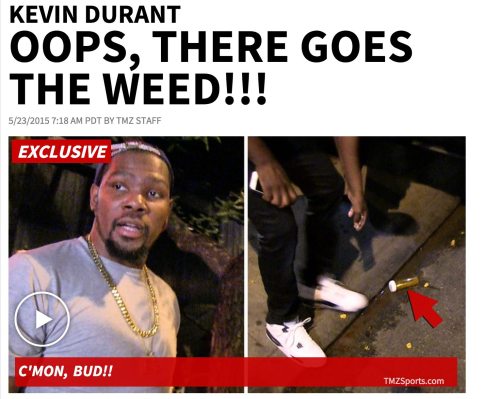 1. Kevin Durant was caught with medical marijuana...
It looks like Kevin Durant has another excuse to leave OKC during free agency. Apparently he likes to carry around marijuana and not have to worry about being sent to jail for it:
Kevin Durant moseyed out of a Hollywood club Friday night and a Rx of weed came tumbling out of his SUV.The Oklahoma City Thunder star chilled at Hooray Henry's, then limped out of the club with a boot covering his gimpy foot. As the SUV door opened, what looks like a prescription bottle of weed careened out.The real point here ... who cares if someone has weed? It looks like it's what the doctor ordered, which would make it legal, and even if it isn't, it's not nearly as bad as texting while driving.Hope it cures what ails ya.
If this doesn't motivate our nutty politicians to legalize medical marijuana in Oklahoma, nothing will.
Also, the 17-year-old stoned kid who writes for TMZ asks an interesting question: "Who cares if someone has weed?" Uhm, hello. I do! I care very much if someone has weed...
---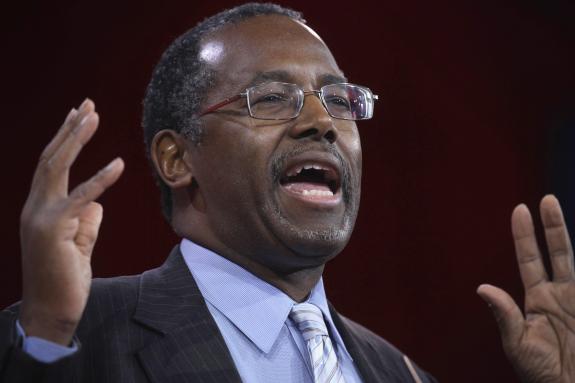 2. Ben Carson won the straw poll at the SRLC...
This wasn't too surprising. If you listen to some of the things this guy says, you'd think he was a life-long Derplahoman.
Sadly, I don't think the straw poll results mean too much. Look at the results from the 2011 SRLC: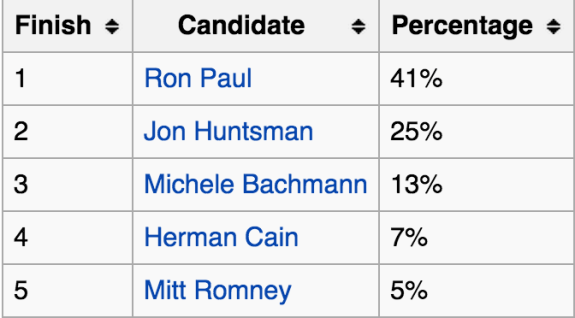 Rick Perry finished 5th in this year's straw poll with 5% of the vote. For the sake of comedy, let's hope he wins the GOP nomination for 2016.
---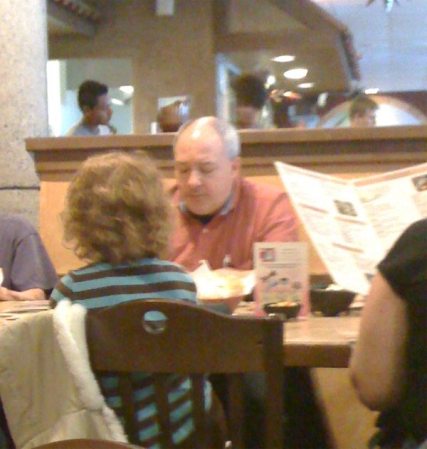 3. Randy Terrill is going to jail
Remember Randy Terrill? We razzed the former State Rep quite a bit over the years for probably being a racist and using his post in the state legislature to introduce some of the harshest anti-immigration laws in the country, all while dining at local Tex-Mex restaurants staffed with undocumented workers.
Well, he's about to spend a year in jail:
Former state Rep. Randy Terrill — once one of Oklahoma's most powerful legislators — has lost his appeal of his political bribery conviction.The Oklahoma Court of Criminal Appeals on Friday upheld Terrill's 2013 conviction of offering a bribe to a political candidate to withdraw. He now must serve his sentence for the felony — one year in prison — and pay a $5,000 fine.Prosecutors plan to ask the trial judge next week to order Terrill, 45, of Moore, to report to the Oklahoma County jail to await transfer to prison to begin the sentence.
Friendly reminder Oklahoma Citizens! Your votes matter. Quit electing idiots to office.
---
4. The legislature found a way to get $25-million for a OK Pop Museum
Tulsa will some day be home to the world's saddest pop culture museum:
The Oklahoma House of Representatives reversed course Friday and passed a funding bill for the Oklahoma Popular Culture Museum in Tulsa.

After floor discussion that included House Speaker Jeff Hickman calling on his "friends in low places" to support the measure, Senate Bill 839 was approved by a 51-40 vote.
The measure that would provide $25 million in state-backed bonds to pay for the $40 million structure proposed for Archer Street and Boston Avenue now goes to the governor's desk.
This passed as part of compromise with Tulsa legislators who were jealous that OKC was getting the American Indian Cultural Center and Museum. That's just stupid. Oklahoma should be home to a world-class museum that honors Native American history and culture. We're Oklahoma! Native America! Our state's name literally translates to "red people."
But pop culture? Uhm, no mmmbopping way. Sure, we've had our fair share of A-list entertainers and pop stars, especially on the country side of things, but so does every other state. Should we really be funding things like this while teachers can't even get a raise?
---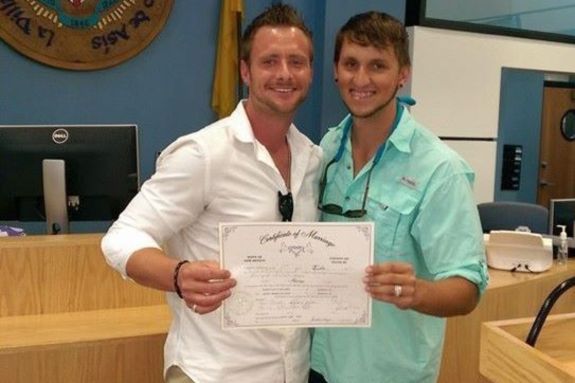 5. The Oklahoman finally covered the gay OU Pole vaulter
It's actually a pretty good profile. I guess late is better than never.
---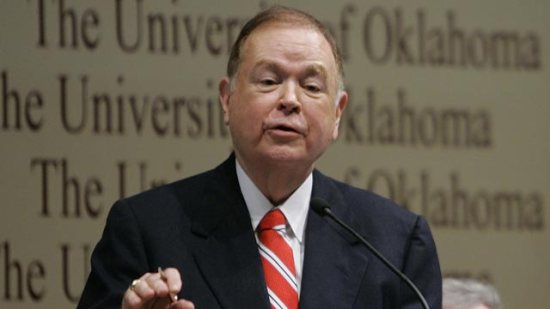 6. A reader pointed this out, but David Boren received more stock in Continental Resources.
As long as OU houses the Oklahoma Geological Survey, David Boren should do the right thing and resign his seat on the Continental Board. There's no way he can be unbiased and impartial. David Boren is a good guy, and I bet he'll do it after he returns all artwork that was stolen by Nazis to their rightful owners.
---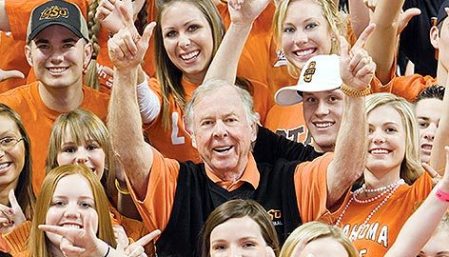 7. Boone Pickens doesn't think earthquakes are related to waste water injection wells...
Even though T. Boone has made so much money from oil drilling that he's been able to buy his own collegiate athletic department, I trust him on this one. Other than everything, what incentive does he have to deny science?
---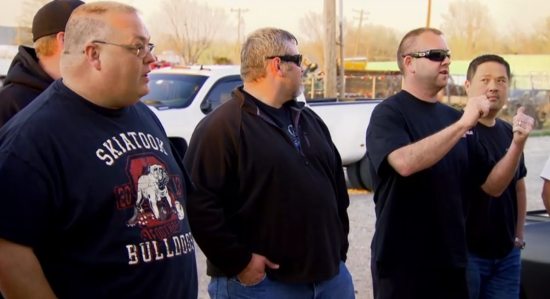 8. Street Outlaws had a Memorial Day Marathon to kick off the new season...
I know this because I received emails like this...

If your name is Larry, I think it's required that you end every email with "Peace Brother."
Sadly, I also received emails like this...

That email was in reference Farm Truck's dog, Louise. She recently passed away. To honor his best friend, Farm Truck put her cremated remains inside a nitrous bottle (seriously) and drove into the sunset. They also had a touching memorial service on last night's show. RIP, Louise.
---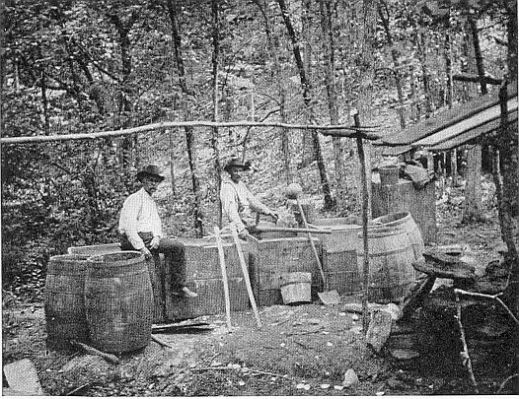 9. OKCPD busted some moonshiners... 
The "distillery" was located in an apartment complex off 122nd and Penn. I guess that's now moonshining country.
---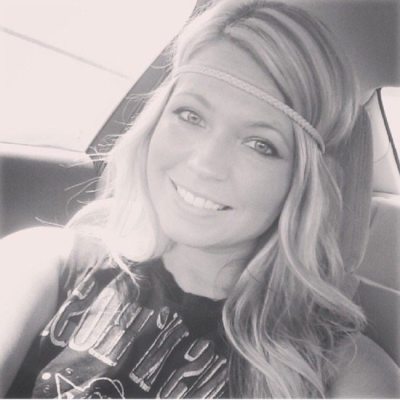 10. Valerie won Miss Rocklahoma
Outside of flooding, mudding and a shooting, Rocklahoma went off without a hitch this weekend. Valerie was named Miss Rocklahoma.
Uhm, are these the same girls we profiled on Friday? I think they all used pics from 10 years ago.
Stay in touch
Sign up for our free newsletter