Everything Else
The very worst intersections in the OKC Metro
8:30 AM EDT on April 22, 2015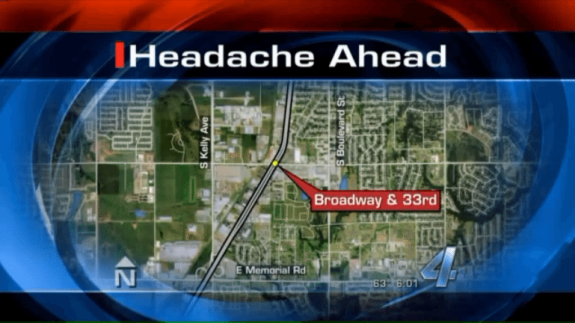 Back in the days when we did The Worst of OKC, we let the readers vote on many things about OKC that totally suck. Some of those things were intersections because we have a lot of really terrible intersections. We haven't done that in a while, but I think it's time to revisit it. Here's why.
I stumbled across a post on KFOR.com the other day about construction at the 33rd and Broadway intersection in Edmond. According to KFOR.com:
EDMOND, Okla. — There's about to be a massive headache for drivers along an already congested area.Starting sometime this summer, drivers at 33rd and Broadway in Edmond will run into more delays due to a planned expansion project.City officials in Edmond say it is the busiest intersection in town. While construction will never shut it down completely, lane closures could slow traffic down even more. But they say the construction is necessary in order to eventually ease the congestion.Dora Stevens, at Freedom Cleaners, said, "This traffic right here at this intersection is absolutely horrible!"
As someone who used to get her oil changed at the Precision Auto Tune on that corner, I can totally commiserate with Dora Stevens. And yet, this terrible traffic jam is nothing in comparison to other problem intersections drivers in the metro face. That's why I've made a list of all the worst traffic jams in the OKC metro.
Robinson and Crossroads Blvd., Norman
If you take Robinson just west of the I-35 service road, there's a little part of Norman that was completely unaffected by city planning. The only times you really encounter this intersection is if you're going to the movie theater or one of the shops in Robinson Crossing. Some of the highlights of this intersection are waiting for assholes to turn left during rush hour traffic, honking at jerks who block the intersection by pulling into it when they have a red light, and screaming curse words at the top of your lungs because all the old rich Norman west siders are too damn old to be driving.
-
Penn and Memorial, OKC
Have you ever wondered what it would be like to live in a post-apocalyptic dystopia brought on by consumerism? It's a world where the masses rush to the commercial centers to buy tons of shit. It's like Dawn of the Dead, only there are no zombies, only assholes who honk at panhandlers in their SUVs as they slowly creep through intersections on their way to take up more than one parking spot at the mall.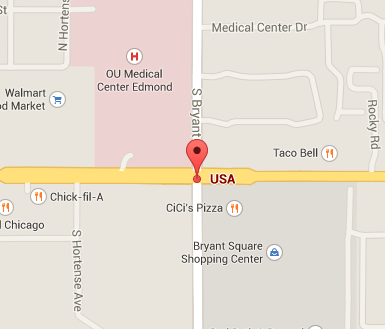 Bryant and 2nd, Edmond
What happens when you have an Old Navy, Target, Lowe's, Walmart grocery store, and whatever is now over where my parents' pizza restaurant used to be? You get a massive traffic jam of people trying to get in and out of parking lots and shopping centers at all manner of angles regardless of medians. It's like the City of Edmond wants it to be a hassle for you to get to Mackie McNear's or something.
-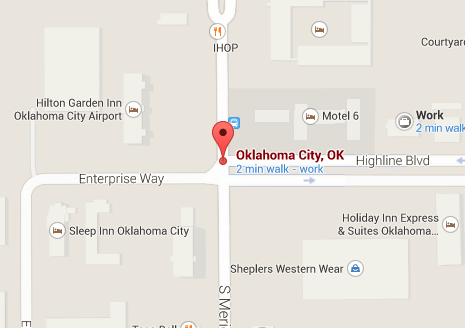 Meridian and Highline Blvd., OKC
I used to work right at this intersection. Most people don't encounter it unless they're going to the airport or taking Meridian south to eat at Golden Dragon. The traffic backs up like crazy because it's just south of the light at I-40. And if I were an officer of the law and needed to hit a ticket quota, I'd hang out right there in the Shepler's parking lot and cash in on all the people who run that light when it's red.
-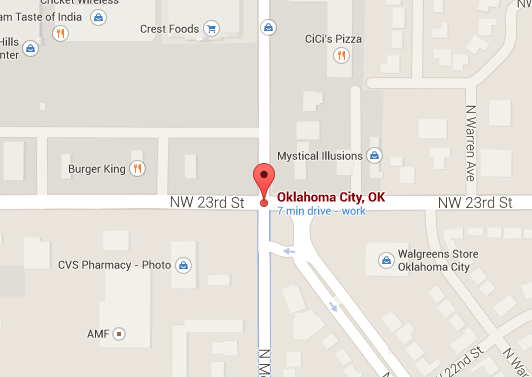 Meridian and NW 23rd, OKC
Remember when this intersection was a construction zone for a million years? I mean, I know the City of OKC prioritizes higher property tax areas, but damn. Is this area still under construction? I don't know. I literally stopped going over there EVER because I got tired of waiting.
-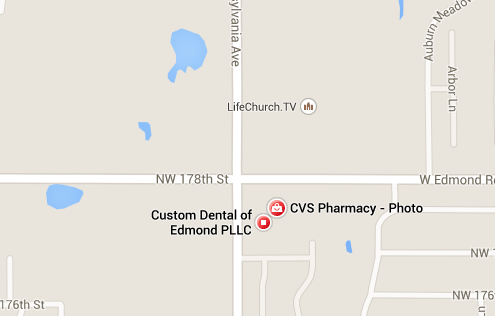 Penn and 2nd, Edmond
This intersection is really only bad on Sundays, and that's because all the minivans and SUVs leaving Life Church are cutting you off on their way to have lunch in the Quail Springs Mall food court.
-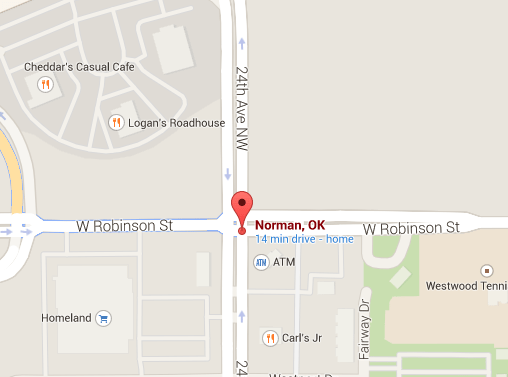 NW 24th and Robinson, Norman
Basically, this area has become like Memorial and Penn, only it's in Norman, thanks to Target, Crest, and countless other stores that I can't even name.
-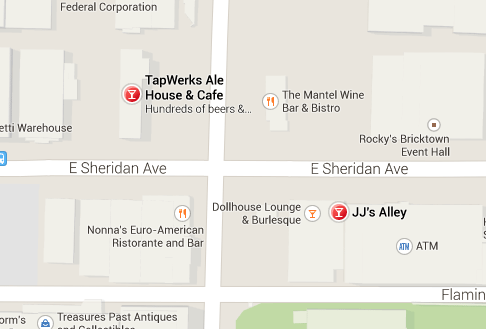 Sheridan and Mickey Mantle Dr., Bricktown
This intersection is unique. It's not the car traffic that makes it bad, but the drunken pedestrians yelling at one another across the intersection on their way to the Wormy Dog that makes this one so terrible. It's really hard to turn left when Cody and Chad are chasing after Misty and Nikki, who happen to think that you can easily run across brick roads in 6-inch heels.
-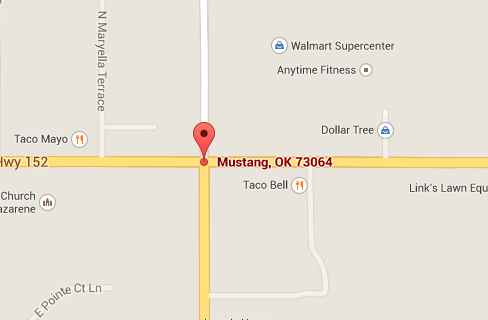 Sara Rd. and State Highway 152, Mustang
This is where the Walmart in Mustang is. It's basically where everyone is AT ALL TIMES. Unless it's 5 PM. Then they're at State Highway 152 and Mustang Road.
-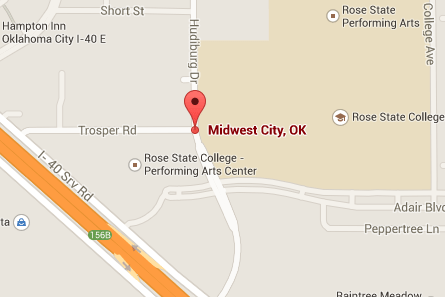 Trosper Rd. and Hudiburg Dr., Midwest City
This may seem random, but if you've ever been to a show at the Rose State Performing Arts Center, then you totally get this one. I'm not sure what it is about groups of people leaving an auditorium at 9 PM that automatically turns them all into jackasses.
-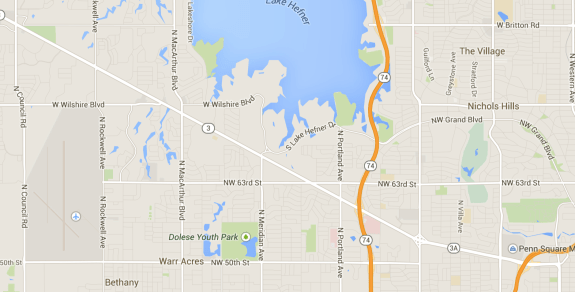 Any intersection along NW Expressway
Except for Meridian. It's not so bad.
-
So, what intersections did I miss? What part of the map is the reason for your high blood pressure?
Stay in touch
Sign up for our free newsletter