Everything Else
Here are some more awesome retro OKC TV commercials…
3:00 PM EST on November 13, 2014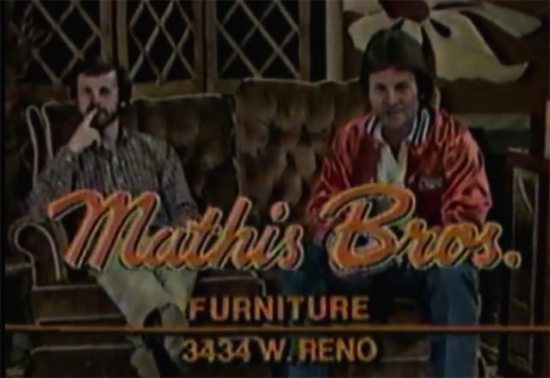 About every six months or so, some dude on the Internet takes a bunch of old Oklahoma City television commercials from the 1980s and 1990s that are trapped on VHS tapes and releases them back into the wild via YouTube. He then emails a link to the clips, because he knows we're suckers for old OKC nostalgia and enjoy living in the past.
Well, the guy is at it again. He recently sent us a link to a batch of early 1980s spots that feature Oklahoma City advertising icons like Eleanor Kamber, Jude N' Jody, Linda Soundtrack, and the young, handsome, swingin' style Mathis Brothers.
The grab bag also includes a young, dashing, heroic "Big News 9" meteorologist Gary England unveiling his latest doppler invention, the He Man and The Masters of the Universe Power Tour, and an insanely sexist advertisement for a gym called International Fitness.
Check it out. It will take you back in time...
Here's a breakdown of some of the spots...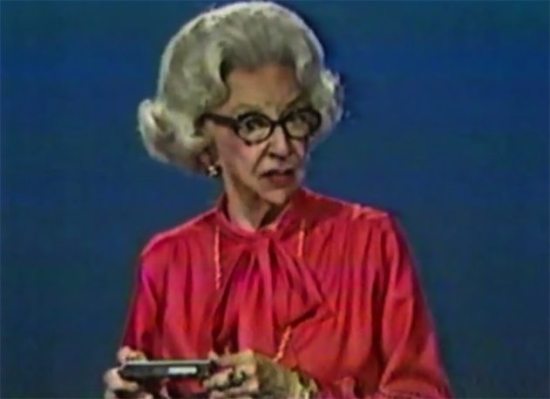 Kamber's
Wow, Siri sure has changed.
I'll be honest with you, I don't remember too much about Kamber's. That's because when I was a kid, I lived on the southside and my family was too poor to afford fancy talking clocks in Northpark Mall.
Actually, that's how old these commercials are. They come from a time when people went to Northpark Mall to shop for things, and not just eat at Shoguns and / or watch a dollar movie.
-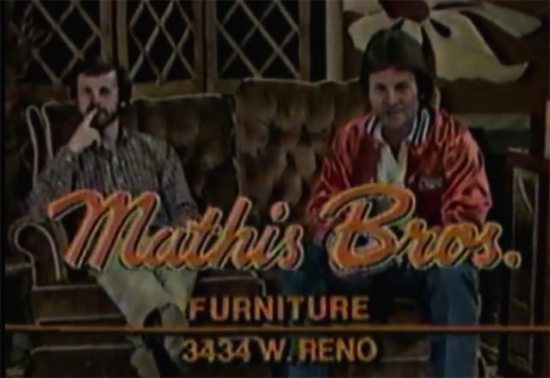 Young Mathis Brothers
For all you youngsters out there, now you see why so many people associate the Mathis Brothers with gerbils, swingers and cocaine.
This commercial is from the Mathis Brothers "realism" period. It was a calmer, simpler time, before the brothers held babies and small dogs and threw swingers parties on Lady Americanas. Instead, they simply looked, dressed and behaved like real people who shopped at Mathis Brothers.
-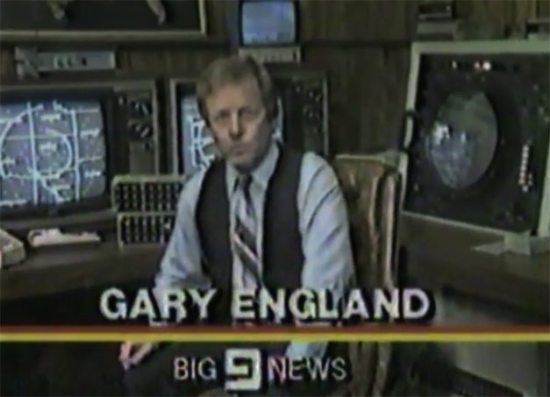 "Big 9 News" Meteorologist Gary England
This is the Oklahoma equivalent of finding a biblical artifact in an old cave. It helps prove that Gary England is the one true weather savior, and will keep us advised deep into eternity. Seriously, he was able to keep people safe and alive just by using a magic talisman, wind shear radar and old TVs with wood paneling.
Also, what can we do to get News 9 to go back to being "Big 9 News?" It would be worth it just for the unintentional comedy of watching Steve Shaw say "Reporting live from southeast Oklahoma City, I'm Steve Shaw... BIIIIIIIIIIIIIGG!!!! News 9."
-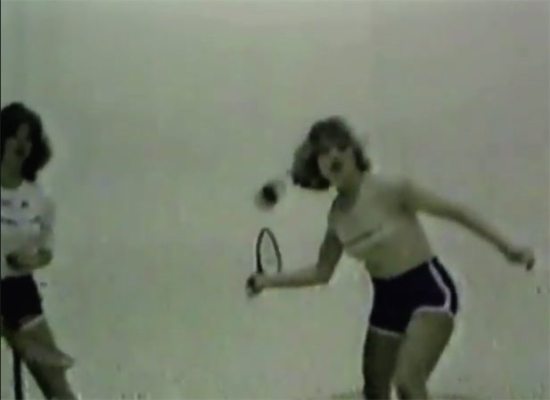 International Women
This is my favorite commercial in the mix. How can you not love a jingle that uses the following phrase:
"I'm an international woman, I've got international flare. Building my body beautiful. Making him know I care!"
Geeze, no wonder Oklahoma Republicans are concerned about our state's high divorce rate. They don't want Oklahoma women to lose their motivation to stay fit and healthy.
Seriously, that commercial is incredibly sexist and wonderful. I wonder if they had one that targeted men and encouraged them to stay fit for their secretary?
-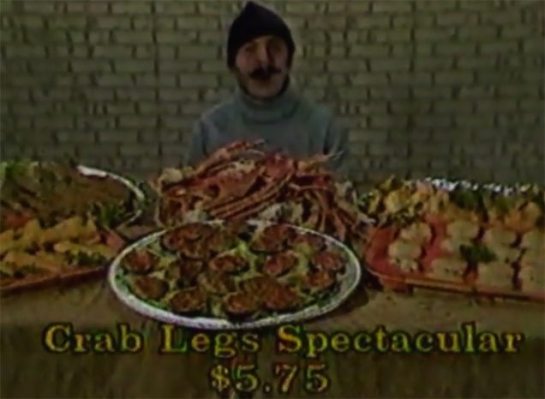 Heritage House Smorgasbord
I don't remember the Heritage House. I think they went out of business when it was revealed that all their seafood came from the docks of Lake Hefner. I guess the name of the dude in the commercial is "Salty Sam." According to legend, he died from mercury poisoning in 1984 and was reborn as Mike McCarville.
-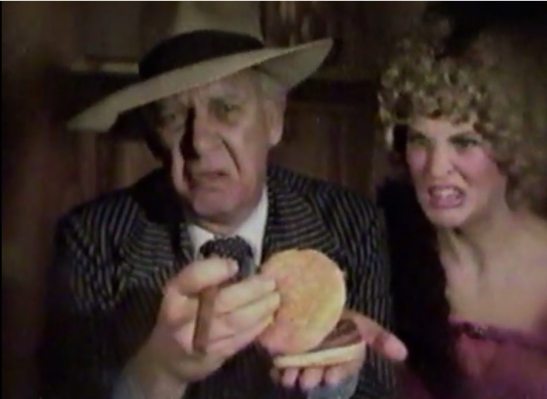 Godfather's Pizza
Before there was a Papa John's, Little Caesar's or even Dominos, Godfather's was the best place to go out for pizza when your family was tired of Pizza Hut or Mazzio's.
-
q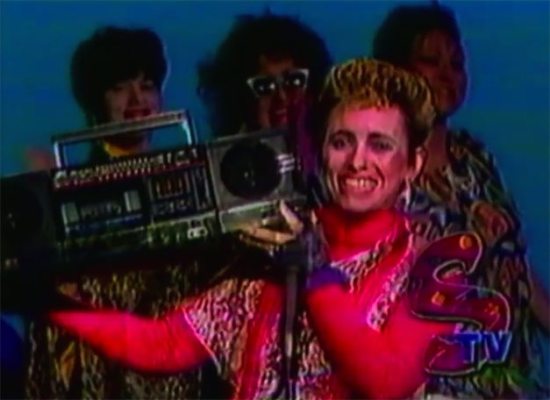 Linda Soundtrack
I wonder how this commercial was even created? Was Linda Soundtrack challenged to make her commercials somehow even more annoying? It brings back bad memories of my grandfather yelling at me to turn down the TV.
-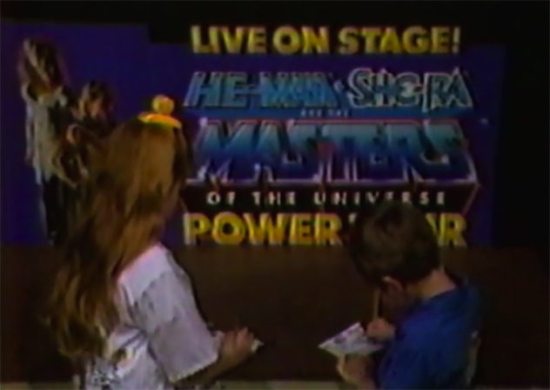 He-man and the Masters of the Universe Power Tour
I... have... the powerrrrrrrr!
When I was a kid, there was nothing better than coming home from school, eating three bowls of cereal and watching a two-hour block of Transformers, GI Joe, He-Man and She-Ra on Channel 34.
Yeah, I'll admit it. I watched She-Ra. I guess I needed something to balance out the homoerotic undertones of He-Man. Plus, it's not like I had any other options. I didn't have cable, PBS was boring, and our antenna never got a good reception on Channel 25.
-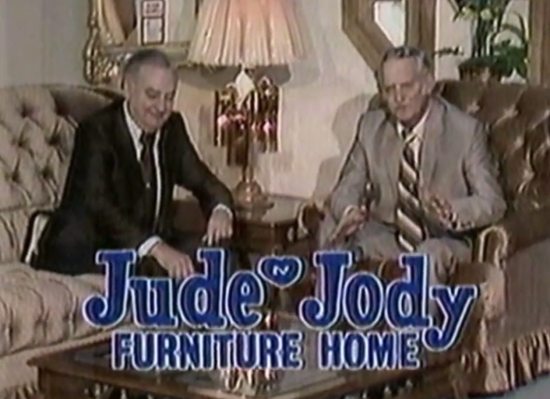 Jude and Jody Furniture
If the Mathis Brothers were the creepy uncles of local television commercials, then Judy and Jody were the cool grandpas. They were a couple of hard-working, dealmaking, Cadillac driving good old boys who loved folks and probably knew a few cool tricks with a YoYo.
-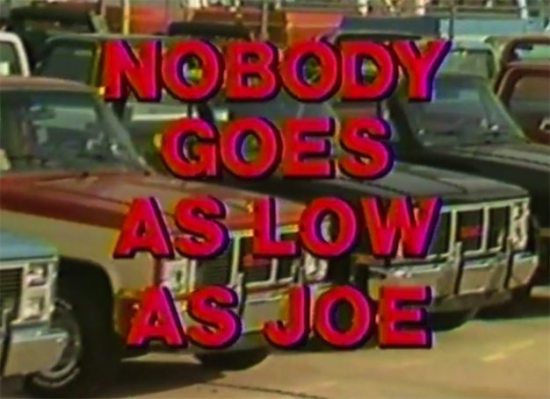 Joe Coker Pontiac / GMC
Question for the OKC Historians. Did Joe Coker change his name to Joe Cooper? If so, why? Was Coker a marketing ploy to get people to come in during the oil boom or something?
-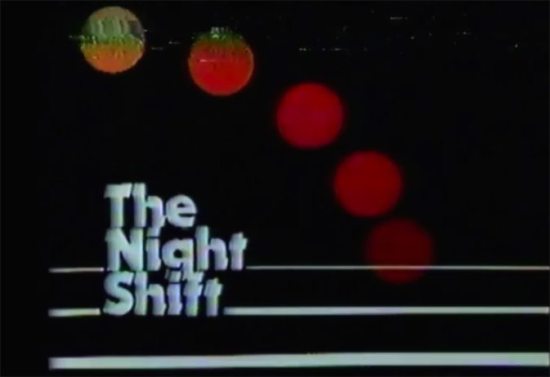 I think, and I stress the word "Think," this graphic was show on either Channel 25 or Channel 34 late at night in the 1980s between Rockford Files and Dirty Harry reruns. Regardless, the music was awesome, and I think is still played today at Mathis Brothers orgies. At least that's what Larry Evans told me.
-
Anyway, I guess that's it for this round of commercials. Share your sad, pathetic, lonely memories in the comments.
Stay in touch
Sign up for our free newsletter