Everything Else
Send us pics for our 2014 Oklahoma State Fair Photo Contest!
2:34 PM EDT on September 9, 2014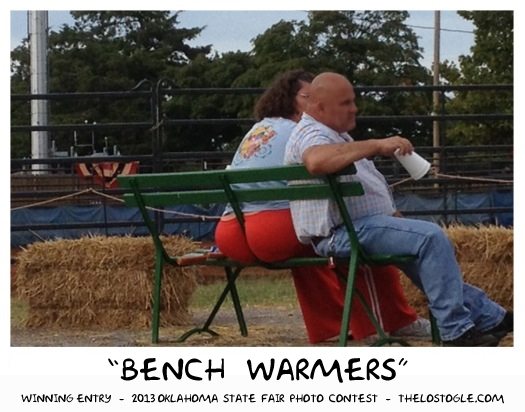 Grab the walking shoes, pop some Rolaids and charge the cell phones! The 2014 Oklahoma State Fair is right around the corner, which means it's almost time for our one and only Oklahoma State Fair Photo Contest.
Yes, we're doing it again. This is the 7th consecutive year we have held the competition, and not coincidentally, the seventh consecutive year we have all wondered why Oklahoma hasn't been kicked out of the United States.
Just like last year, I considered not having the contest because I want to quit while we're on top, but last year's photos were so good that it made me think we should keep it around. Plus, I saw this Oklahoma State Fair commercial. They're essentially begging us to do it:
Seriously, how can you "Get Your Fair On" without the state fair photo contest? It's almost as important to the fair as corndogs, lukewarm beer and sex offenders.
In case you're new to the website, the contest is our unique way of glorifying our fine state and the people, places and things that make our state fair the greatest one in the world. It's hysterical, irreverent, fun, crass, adorable, enlightening, elitist and according to the easily offended, very mean. Basically, it's everything you love and hate about the internet rolled in one facepalm.
Here's a breakdown of the contest along with some rules:
1. Go to the Oklahoma State Fair and take photos. In particular, we're looking for funny / amusing /  pics that capture your WTF fair moments, and in particular, the people who come out of the woodwork, deserted trailer park and/or county jail to attend the thing.
p.s. - If you're not brave enough to take a funny pic yourself, but see a good pic on Facebook, Twitter or Instagram, encourage your friend to enter the photo by...)
2. Email those pics to TheLostOgle@gmail.com! You can also send them to us via our "Contact Us" form. When you submit a photo, you are agreeing to enter the contest and give us rights to promote, publish and use your photos on The Lost Ogle. When you send the email, please include your name and contact info. We won't publish it on the site, we just need it in case you win.
3. Come back in October to vote for your favorites! When the great State Fair concludes, we'll sort through all the entries and post the 20 best photographs. TLO readers will then vote for their favorites. The six photos that receive the most votes will move on to the finals. The pic that receives the most votes in the finals will be the winner and win the grand prize, which is…
4. Snap the winning pic and you can win a $250 Gift Card to Picasso Cafe in Paseo! Once again, the gang at Picasso's is offering up a cool prize to whoever takes the best photo. We'll also find some cool prizes to send to the other finalists.
Got that? Have any questions? Let us know.
Anyway, to get you in the Oklahoma State Fair photo spirit, I thought we'd take a look at last year's top vote getters. All of these lost to "Bench Warmers" pictured above. As I said, it was a strong year: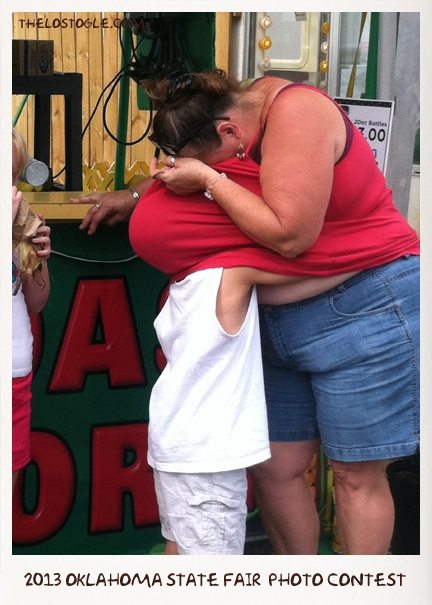 AHHHHHHHHHHHHHHHH!!!
I have no clue what's happening in that pic. I would guess the kid is either motorboating his mom or trying fried breast milk for the first time. He could also be scared that his sister is apparently eating a small owl. I don't know. Either way, I think I'm going to start a petition to get undercover DHS agents to start roaming the state fair midway. That would be a good thing.
-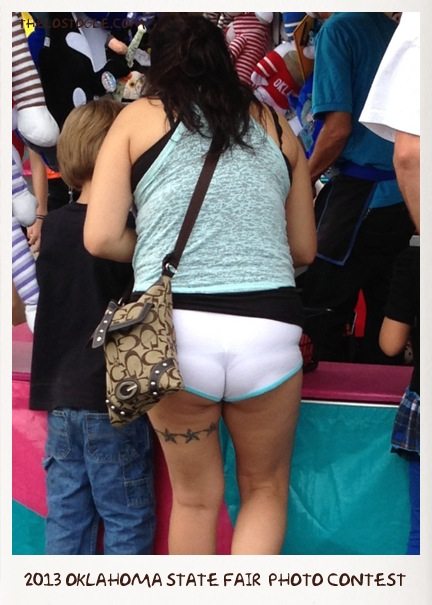 Baby Got Barf
I showed this pic to a very high-level girlfriend and the first thing she noticed was the fake Gucci bag. The second thing she noticed was the pile of vomit on my carpet. After that, things got as hazy as a pool of sweat near a butt crack.
Seriously, that's just disgusting. Thank God the technology to smell photographs doesn't exist. They should arrest that lady for indecent exposure and ban her from wearing clothes from Justice.
-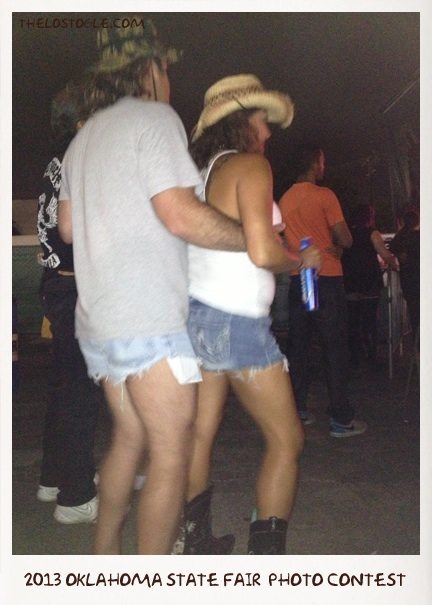 Daisy Dukin'
I can't tell if this guy's a super redneck weirdo or just a big Arrested Development fan. Since he didn't paint his body blue, I'll go with super redneck weirdo.
Anyway, here's a bit of advice. If your girlfriend's jorts are longer than yours, it may be time to reconsider major life decisions like being born or waking up in the morning. Then again, maybe this guy's a genius. When you wear jorts like that, no one really notices when you feel up your girlfriend.
-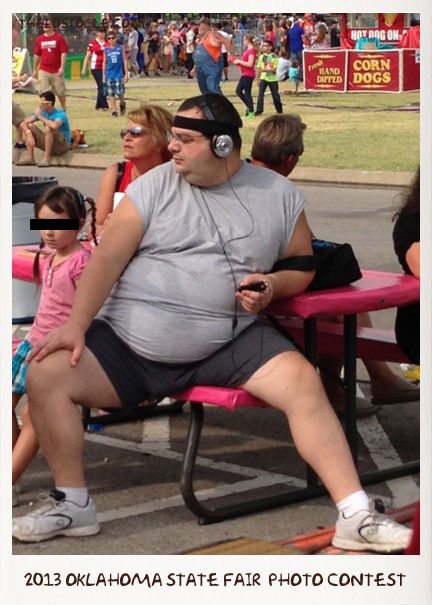 Hanging Loose
You can tell this guy takes the State Fair seriously. Not only does he properly stretch out his legs, but he also gets in the "zone" before the 20-yard walk over to the corn dog stand that's nestled behind him. Someone should remind him that he's at the fair. He's not about to run in a half half-marathon.
Also, I should probably note that we try to take steps to protect the identity of children in this contest. That's why we put a black bar over the girl's eyes. If only we could have done the same for that guy's junk.
-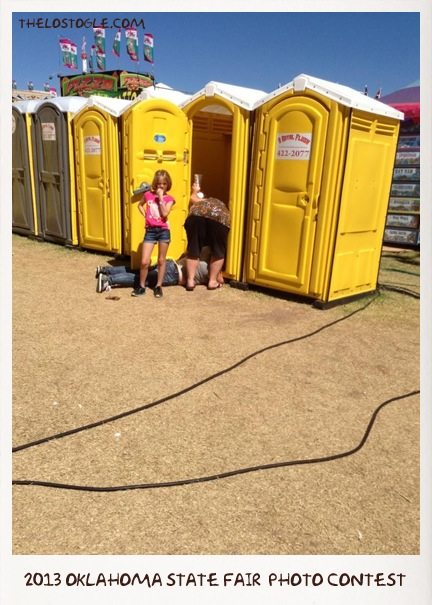 Too Many Corndogs
That kid is not impressed.
-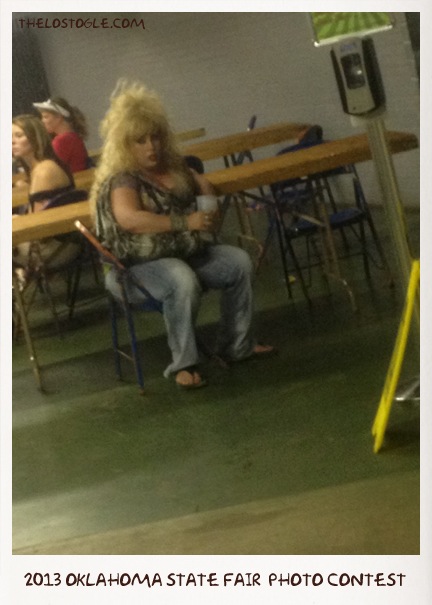 Wild Thing
Wow, David Bowie sure has gone downhill since he starred in Labyrinth. Actually, that's not David Bowie. I think it's just some other creation from the Jim Henson universe. After this pic was taken, we heard she tried to eat a couple of Fraggles.
-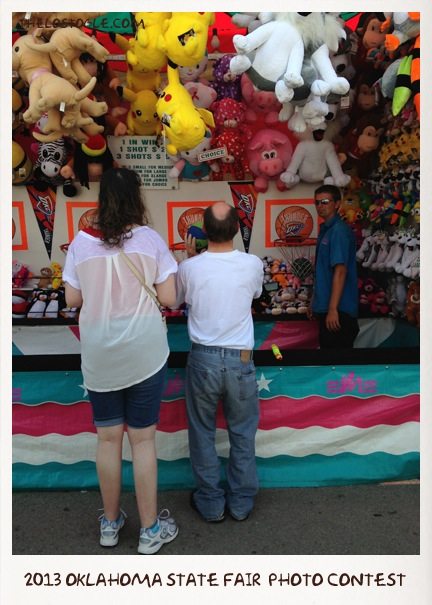 The Odd Couple
In you had to pick one person in that photo to not take a winning basketball shot, who would it be? Would you pick the 50-foot woman or the little bald man with the two-handed set shot? I'd say neither and go with the NASCAR carnie.
-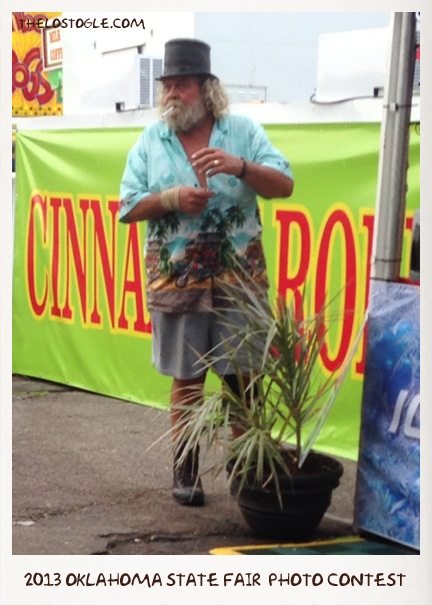 The Second Most Interesting Man in the World
He doesn't normally drink beer, but when he does, it's usually cheap and for breakfast.
Seriously, this guy looks like a bad ass. He probably has a lot of interesting stories to tell about Grateful Dead shows, Jimmy Buffet concerts and Mexican jails.
-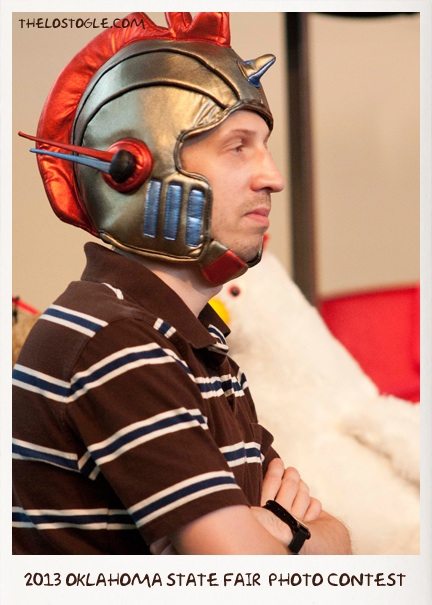 Lord Nerdus
Well, it looks like someone is still upset about Ben Affleck being named the new Batman. What's this guy's problem? Did he just drop his corn dog? He's at the fair. He should be happy and not look like he just watched the Phantom Menace.
Also, what comic book / movie / things-lonely-people-do-on-Friday-nights is that helmet from? It's like Iron Man meets Marvin the Martian meets Virginity. Maybe he wears it to protect his brain from the radiation emitted by his gigantic calculator watch.
-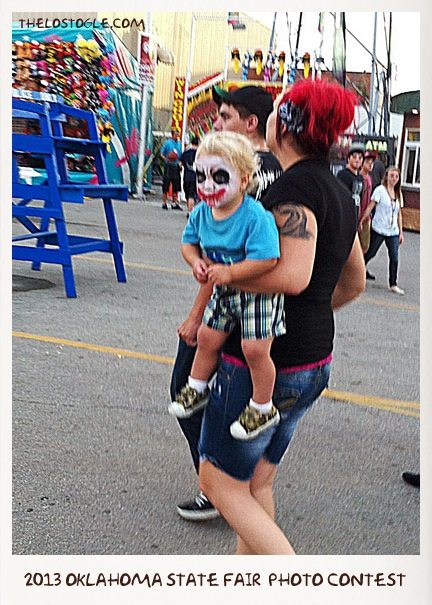 Why So Serious?
Attention teenagers, this is what happens if you have unprotected sex at an Insane Clown Posse concert.
Actually, that kid is pretty bad ass. They should put his face on cans of Gerber for Halloween. Just don't look at it for too long or you'll have trouble sleeping. Trust me.
-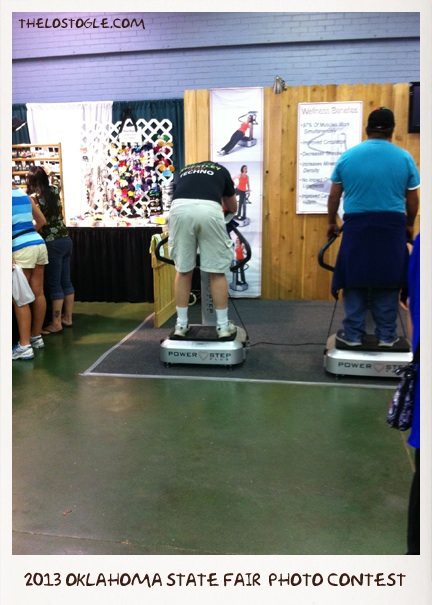 Who sharted?
I think there's a good chance this photo maybe staged. Keep that in mind when voting. Then again, this is the Oklahoma State Fair. If you had to pick one place where a man would most likely shart his pants on an exercise machine, this would be it.
-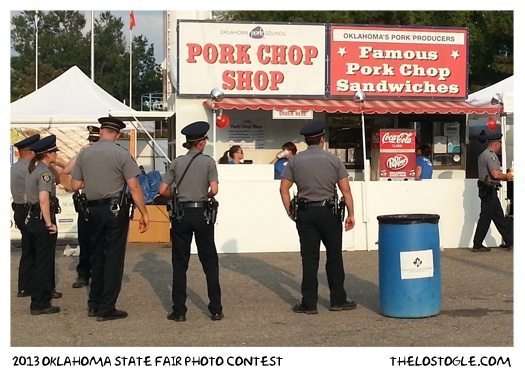 Irony
If only there could have been a donut stand to the left.
-
Good luck with the contest, Moles.
Stay in touch
Sign up for our free newsletter