Everything Else
College Football Musings from the Train: Week Two
10:00 AM EDT on September 8, 2014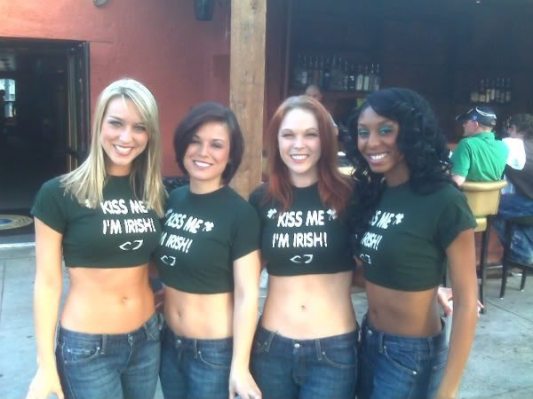 10) Oklahoma hammers out manned Tulsa
You remember that time when the University of Tulsa hired Todd Graham and Steve Kragthrope as head coaches, and then won 10 games, and went to bowl games, and competed for conference championships, and made the alumni base proud on a weekly basis?
Because the current state of this program is exactly the opposite of the aforementioned program.
Oklahoma dominated Tulsa on a rainy Saturday afternoon, slipping and sliding their way to a 52-7 victory. The game was effectively over at half as the Sooners, buoyed by a 395 to 95 advantage in total yards, Oklahoma raced to an immediate 21-0 first quarter lead and a 31-0 advantage by the end of the first half. Though I felt the Sooners threw the ball entirely too often in the first half considering the talent at running back and opponent, it was obvious Oklahoma continues to work on a vertical passing game that was all but non-existent until the Alabama game in 2013. OU could have run the ball 80% of the time and won this game going away - the physical mismatch between Oklahoma's offensive line and Tulsa's defensive line was comical.
Josh Heupel did a nice job of mixing the inside runs with outside runs, and horizontal passes with vertical passes, especially in that first half when it mattered. Trevor Knight looked better as a passer from week one to week two. The running backs continue to be an asset, breaking off both tough and long runs, especially Alex Ross's brilliant 82 yard touchdown.
As for the defense, Tulsa was held completely in check the first two quarters. quarterback pressures, no running lanes, good outside coverage. Unfortunately, the second team and assorted backups surrendered 230 total yards and provided little to no pressure on Tulsa quarterback Dane Evans from the front four.
But the bottom line - when it has mattered the last two weeks, Oklahoma's offense and defense have been sharp and dominant. Which is pretty much the exact opposite of last year.
-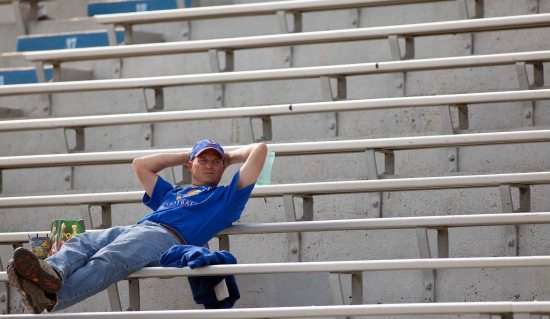 9) Tulsa's cute little game day experience
My wife and I met while she was attending the University of Tulsa. We both have degrees from TU. We have many college friends who live in Tulsa. As such, we were invited to and attended a tailgate just west of the stadium.
To reiterate, I went to Tulsa for 3 years. I went multiple football games, including the 2002 OU Tulsa game. So why I didn't remember how damned small that stadium feels escapes me. 29,000 people attended the game Saturday, including yours truly. It felt like a high school game both inside and outside the stadium. Yes, Tulsa has crafted a nice little tailgate row on the north side and an alumni area in the field west of H.A. Chapman Stadium / Skelly Field. But even with OU in town, its sparse. Hundreds of thousands of people descend upon Norman for big games. It's a little city. TU is little.
And walking into the stadium (which needs a serious overhaul of its concessions, pissers, and walk ways - ex. put in some closed circuit televisions under the stands, this isn't 1956) is a throw back to the wing T. It's quiet. It's wide open. The press box and suites are very nice, but everything else smacks of Jenks/Union.
p.s. - I was anywhere from 4 to 10 drinks in when I wrote these notes about the stadium and game day atmosphere, so it's probably a pretty nice venue with frolicking and fun had by all #2drunk2care.
-
8) Oklahoma State played a directional school for its home opener. Tens of fans and alums cheered.
If an FCS program stays competitive with a Big XII "power" and nobody watched live or on tv, did it really happen?
Oklahoma State meh'd its way to a 40-23 win in Stillwater Saturday afternoon, a game in which the score and result were overshadowed by the impending quarterback controversy, which will be discussed below. OSU was expectedly dominant in most aspects of the game, save the final score. They outgained SMS by over 100 yards. OSU averaged 6 yards per rush. The Cowboys completed 60% of their passes. Tyreke Hill was really good when given the ball. Daxx Garman looked acceptable (though some in the media think more highly of him ...) as a replacement for JW Walsh, who sustained a lower leg injury.
No turnovers.
Few penalties.
Just not the complete scoreboard mismatch most expected.
-
7) Quarterback Controversy
And then Walsh got hurt.
Far be it for me to tout JW Walsh as Oklahoma State's starting quarterback. It has been and continues to be clear to me he is not the long-term answer at that position this year and beyond for the Pokes.
That being said, what in the actual f*ck is THIS?
Walsh isn't Peyton Manning, or even Trevor Knight. But to call for his definitive replacement by a junior based on a single performance Saturday afternoon is just crazy talk. Daxx Garman has a grand total of ZERO snaps against FBS competition. Before 3:00 pm Saturday, dude hadn't taken a snap in a game in, what, 4 years? Again, I don't think Walsh is the answer. But what the hell do I know? I am just some asshole attorney who was given this forum to keep the women folk happy. I don't have a journalism degree. I don't get paid to write articles about sports.
For a professional journalist to even ponder, then pen, and then print an article saying Dax Farmer should be the starter based on a few quarters of play against an FCS team is ludicrous. Should OSU have considered and continue to consider German or Mason Rudolph as alternative starting quarterbacks regardless of Walsh's health? Yes. Should Garman be the prohibitive favorite? No. He is four years removed from high school and has proven nothing. At least Walsh has had success against good FBS competition, something Garman has not. He may end up being Brandon Weeden 2.0. But he should be not be named the starting quarterback solely based on his performance against the school formerly known as Southwest Missouri State.
-
6) Notre Dame crushes Michigan; Lou Holtz is completely unbiased.
The Irish of South Bend cruised past an over matched and humiliated Michigan squad by four plus touchdowns this weekend. The details of which need not be rehashed. For example, Michigan had not been shut out in 30 years. The two teams combined for under 600 total yards.
CLASSIC BIG 10 FOOTBALL!
Of course, this result caused Lou Holtz to lose his damned mind Saturday night.
Should Notre Dame run the table and win at Florida State, Arizona State, and USC, they would deserve to be in the final four. But 2 games into the season? Missing key starters because cheating doesn't pay?
Calm down old man.
-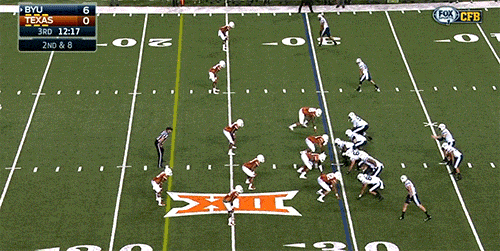 5) Texas Boatraced
In a never-ending effort to embarrass and undermine the rest of the Big XII, the University of Texas was throttled by a mediocre BYU squad ... again ... 41-7 in Austin Saturday night. Texas mustered a paltry 258 yards of offense and 3 of 15 on 3rd down behind a new offensive line and the Longhorns savior at quarterback, David Ash replacement Tyrone Swoopes. The vaunted Texas running game never got on track, amassing 82 yards on the ground to the tune of 2.3 yards a carry. Now, I don't know much about football and strategy and shit, but I do know when you have new quarterback who hasn't shown an ability to complete a forward pass over 10 yards, you had better be able to run the ball (e.g. BYU). 82 yards on the ground is going to result in an ass kicking from a mid-major regardless of where the game is played and what symbol is on the helmet.
Not that the Texas defense was much better. The Longhorns inexplicably allowed a goofy white dude with bad knees to ... again ... run over, around, and above the vaunted longhorn defense, which gave up 248 yards on the ground including 99 yards and three scores from Texas murderer Taysom Hill. If that guy could play Texas every week, he'd be a three-time Heisman winner. Despite not having a passing game to defend, the Longhorns still had no answer for the one-dimensional Cougar offense. Especially in the 3rd quarter where BYU expanded a 6-0 halftime lead into a 34-7 route.
I get that Charlie Strong is trying to assert his authority by running off "bad apples" and "selfish players," but Texas should never, ever lose by five touchdowns to an average mid-major ever, much less twice in two years, much less at home. This is a bad team that is devoid of offensive talent and defensive pride. And frankly is an embarrassment to a conference that can't handle many embarrassments on its resume.
-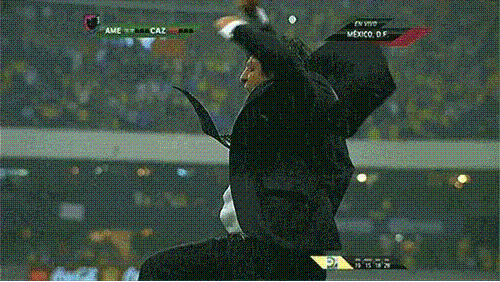 4) Pat Haden publicly unzips fly
Speaking of embarrassments, College Football Playoff selection committee member and USC athletic director Pat Haden made a complete ass of himself Saturday afternoon during the 3rd quarter USC's statement win against Stanford. According to Haden, his head football coach Steve "Not a Racist" Sarkasian went all bitch mode and had one of his staff members text Haden mid-game, requesting he come down to the field and do something because his feelings were hurt. The more likely scenario? Haden got his panties in a bunch and unilaterally elected to dress down a game official about an on-field call.
Whether you believe Haden or not is irrelevant - an athletic director who gets nose-to-nose with an official due to an on the field call is at best inappropriate and at worst punishable by the conference. It was an embarrassing scene to watch this egomaniac argue with game officials on behalf of his wuss of a coach. And what makes this so much worse is this guy has a say about who makes the college football final four. I agree with Dan Wolken - Haden should resign from the committee this week. He can't be unbiased or logical, and that was proven this weekend.
-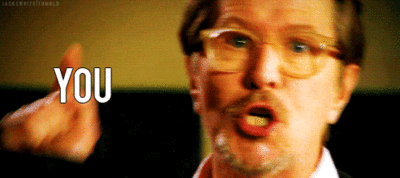 3) Big 10 < MAAC, ACC, AAC, etc.
So the Big 10 looked like complete and total shit this Saturday. Nebraska needed a last second touchdown to beat perennial giant killer (?) McNeese State in Lincoln. Northwestern and Purdue we're hammered by two Midwestern directional schools. Michigan was humiliated by Notre Dame. The Ohio State University managed a paltry 320 yards of offense against a decent (at best) Virginia Tech squad at home.
And in what could have been the Big 10's signature win of the year, Michigan State and it's lauded defense surrendered an early third quarter 9 point lead by allowing Oregon to rattle off 28 unanswered points, snatching defeat from the jaws of victory by the final margin of 46-27. Sparty looked to be the bigger, better, and faster team for much of the first half and when the teams came out if the locker room after halftime. That was until Oregon went all Oregon and Marcus Martiota went all Heisman, putting the Big 10 back in it rightful place below the SEC, PAC 12, and Big XII.
The loss by Michigan state wasn't a complete shock. And I don't think many expected Oregon to thoroughly gash the Spartans defense in the second half. This game was, however, a perfect topping to a shit ass weekend for that slow and plodding conference of pretentious assholes. The Big 10 has no great teams. I don't think anyone is sure whether the conference has a good team based on the thrashing of OSU and Sparty's second half debacle. One thing seems pretty certain though - a one loss big 10 champion isn't getting into the final four over a one loss sec or FSU or big XII or PAC 10 contender.
-
2) The final four - week 2
(A new addition to the column - my weekly updated Final Four predictions)
Florida State - Didn't look great the first two weeks, but still doesn't have a loss on the schedule
Oklahoma - Looks very sharp against bad competition. But this year, being this sharp early in the season isn't commonplace.
Oregon - Passed the biggest test of the young season so far by one of the potential finalists. Stanford is at home. UCLA looks terrible. No USC on the regular season schedule.
Georgia - No Alabama or LSU this season until the SEC championship. Plus Auburn at home. The bottom line is the SEC champion is going to get in, whether it's Georgia, Alabama, auburn, or LSU. Today, it's Georgia.
1) Predictions
OSU / UTSA
Walsh, Garman, eh, who gives a damn. OSU rolls, though UTSA should put up some points.
OSU: 48
UTSA: 28
OU  / Tennessee
The Vols have talent. But as great as they looked playing Utah State, they we're just as ugly against Arkansas State on Saturday. Oklahoma could be really good.
OU: 34
Tennessee: 10
Stay in touch
Sign up for our free newsletter