Everything Else
College Football Musings from the Train: Opening Weekend
9:00 AM EDT on September 2, 2014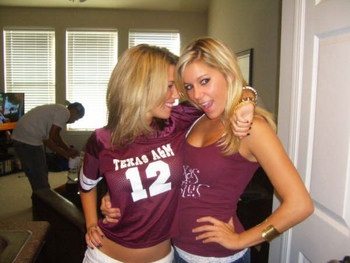 (Editor's Note: He's back.)
I told the owner of this site, who shall remain nameless but his name rhymes with Bat Prick, that I would pen a wonderfully researched and intelligent pre-season post that would make Phil Steele blush. Then I got sick. Because I have two kids under the age of four who should be issued plastic bubbles and the Ebola vaccine by the CDC. So my bad, I guess. Now I can say I accurately predicted everything that happens this year in college football.
-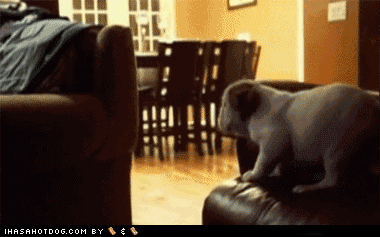 10) Oklahoma State more than holds it own
So close ...
Oklahoma State played remarkably well this past Saturday, staying with the vaunted defending national champions until the final few minutes, succumbing 37-31 to the Seminoles in JerryWorld. Not only did OSU not look outclassed. Not only did OSU look presentable. The Pokes looked like the better team for much, it not most, of Saturday night against a prohibitive final four squad that many considered unbeatable in 2014. Were it not for a dearth of Oklahoma State special team gaffs and JW Walsh self-creating two awful turnovers, it isn't a stretch to assume the Cowboys win going away.
It was a strange game when you glance the numbers. OSU was outgained by over 100 yards. They had the ball seven less minutes than the Seminoles. They were thoroughly dominated the first 25 minutes of the game. But from that moment in the second quarter until Walsh fumbled away the game late in the fourth, OSU out scored FSU 17-13. And moreover, outplayed FSU on both sides of the ball, harassing Winston into mistakes, stopping the Seminoles running game, and establishing a decent running attack of its own against a top 2 defensive line.
The unfortunate bottom line: OSU lost. Sucks for Poke fan, but there was no expectation of winning this game. The hope was that the Pokes wouldn't embarrass themselves and the conference and would develop a team ready to compete for the Big XII championship in 2015. This is that team and more. This is a program not rebuilding but reloading. They will give the top 2 in the conference all they want at the end of the year.
-
9) Cowboys defensive front four can play
Oklahoma State had some problems defending the big pass play. Winston threw for 370 yards, many on long passes, including the deciding touchdown under the 4 minute mark after Walsh went all Tony Romo. But in general, this Oklahoma State defensive line, led by James Castleman and star in the making Emmanuel Ogbah, kept the Seminoles rushing attack at bay to the tune of 3.5 yards a carry and harassed Winston into some forced passes (two picks), taking him out of any rhythm he tried to create throughout the game.
Ogbah was a monster. Six tackles, two sacks, two passes defended. Dude looks like an NFL defensive end. 6'4", 270 pounds. He's an All-Big XII guy this year, an All American next year, and was the best defensive player on ether side of the ball last night.
It remains to be seen whether Oklahoma State has enough quality depth to handle any losses up front or the November run of good to great teams they will face, many of which will be on the road. But the Pokes' defensieve starters up front, and frankly the offensive line and skill positions, are good enough to win the conference.
Aside from one glaring exception.
-
8) JW Walsh is the reason OSU won't compete for a conference championship
Walsh had one huge touchdown run and hit a wide open slot receiver for long touchdown. Otherwise, he was who everyone thought he was - a good runner, decent short passer, can't throw the ball downfield. Add to that two critical game-changing mistakes and you have a quarterback that can't win you the big game, but can damn sure cost you the win.
Walsh completed 15 of 27 passes, six of which were short horizontal passes to track star turning running back turned 2014 offensive star of the Cowboys Tyreke Hill. He wasn't given much of a chance to prove his passes can't travel further than 32 yards in the air, and why would Yurcic give him such a chance? He is limited in what he can do with the football in his hands. And even when he is trying to do something he should do well (e.g. short passes and runs), he still commits devastating turnovers. A pick six for FSU's first touchdown. A fumble on the FSU side of midfield with 4 minutes left in the game, down by 6.
Oklahoma State has reloaded on the offensive line. OSU rushed for 161 yards and Walsh was rarely molested when he bothered to remain in the pocket. The wide receivers are exceptionally talented, when the ball gets to them. Tyreke Hill is going to be a national name by season's end. Roland is a workhorse.
All OSU needs is a guy who can deliver the ball with accuracy and not commit turnovers. Walsh is not and has never been that guy.
-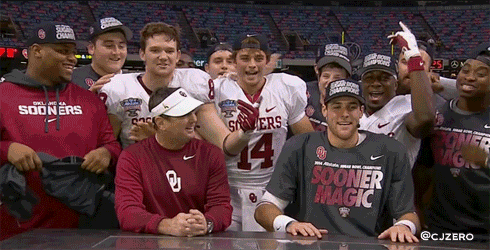 7) Oklahoma rolls as expected
It would great if I wrote some Hemingway inspired bullshit about how Oklahoma is headed to Dallas in January based on their performance or how Stoops needs to retire because his boys need a male figure in their lives and Carol should stop spending his money on dresses that barely fit a 4th grader. But the reality is this was a typical Oklahoma opener. The Sooners were shamefully more talented than Louisiana Tech. They hammered the ...the ... Crawdads 48-16 Saturday night, but the score could have been much, much worse were it not for Stoops calling off the first team dogs late in the second quarter.
Not that I am complaining.
I recall last year justifying a terrible offensive performance against the Monroes of Louisiana (how does a state so small and uneducated have so many damned FBS schools ...) by focusing on an improved defense that pitched a shutout. A quarter into Saturday night one could see this is not the same team that took the field against ULM or even West Virginia last September.
The quarterback looked confident: 19-34 for 253 yards.
The offensive line stopped the pass rush and allowed OU to amass 180 yards on the ground with three guys who had a combined one touchdown in their career.
The new running backs look good. Like really good. Like SEC size and speed good.
And the first team defense, which played exclusively until the score was 31-0, held the Techsters to under 30 yards of offensive until yielding the second and third teamers the end of the 1st half.
Typical openers in Norman are good news for Sooner fans.
-
6) Oklahoma's offense has some running options, ladies
Adrian Peterson is the best running Stoops has coached. Demarco Murray is probably second. Quentin Griffin is third. None of these current guys are Adrian Peterson. But it's not outlandish to think each one could end up 2 through 4 when its all said and done.
Alex Ross, Keith Ford, and Samaje Perrine rushed a combined 33 times for 164 yards and five touchdowns, to go along with 6 pass catches for 86 yards. None of these guys has played more than a handful of snaps in their career prior to Saturday night. They are big. They are fast. Ford and Ross can catch the ball out of the backfield. They make up for the apparent lack of playmakers on the outside by using wheel routes and seams to create match up night mares for linebackers. Which will open up the edge for Sterling Sheppard and hopefully another of these young receivers.
-
5) David Ash needs to stop before he dies
Or ends up like Muhammad Ali, minus the success and respect.
Last year, David Ash was forced to sit most of the season due to a severe concussion received against BYU that never relented and almost forced him to retire at the end of the season. He did however receive a medical redshirt and was cleared by medical personnel to resume playing this fall. That came to a screeching halt Saturday night when a relatively light hit early in the game triggered as recurrence of his headaches and dizziness. He is officially out for the BYU game.
I have a 4 year old son. If by the grace of God he is blessed with FBS size and talent, and he sustains a major concussion with effects lingering over a year, AND he gets hurt the first quarter of his first game back, screw the Texas medical staff. I am driving his ass to a neutral third party for an evaluation, or better known as "that time I told my son he wasn't playing football anymore". He isn't going to play in the NFL. He probably isn't playing again this year. He is going to get a great degree from a top 25 university, and will probably get a job in Texas in his chosen profession without an interview.
He needs to make a life choice - enjoy the next 50 years or win 8 games this year and start saving up for those Alzheimer's clinics.
-
4) Holy shit, Brent Venables is not our problem no more
ESPN headline, college football section:
Todd Gurley gains Georgia-record 293 all-purpose yards in 45-21 rout

A rebuilding Georgia offense depantsed the former Oklahoma defensive coordinator to the tune of 328 yards rushing on 41 carries, or a staggering 8.0 yards per carry. Though giving up large quantities of yards and points is nothing knew to BV. He made a living off of hammering less talented teams and Texas a few times, and a habit of giving up huge chunks of yardage to teams with equal talent - see USC 2004, UWVa 2007. Last year at Clemson, he faced 4 ranked teams, and his defenses gave up no less than 31 points each contest.
The problem with Brent wasn't schemes or personnel, though his last year or so in Norman, the defensive talent dwindled, especially at linebacker. His problem was consistencey. He simply could not put together several games in a row of great defensive performances. For every Texas Tech 2008 there is Texas 2008 a few weeks prior.
Get used to it, Tiger fan.
-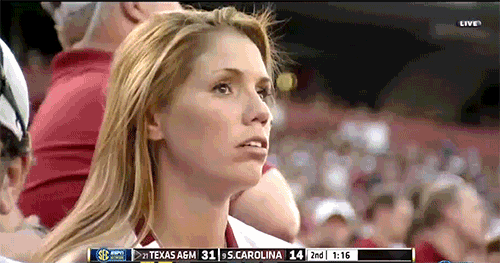 3) Texas A&M might be something
South Carolina ain't the '85 bears, but the aren't the '07 Mean Green either. The Aggies throttled South Carolina in Columbia last Thursday 52-28, a game in which the score truly does not tell the whole story.
Texas A&M was dominant on both sides of the ball. The Aggeis racked up a staggering 680 yards of offense, including a school record 511 through the air from Sophomore Kenny Hill - he of the 183 total passing yards coming into the evening.
I think most expected the Aggies to run up points. But the Wretched Spew played admirably, holding the 'cocks to 3 yards per carry on the ground and a 50% completion percentage.
The real show was how easy the Aggies made it look on offense. Recievers were running wide ass open all evening, especiallly in the first half. Maybe they are at that point where it doesn't matter who throws the ball or catches it - plug in a new big receiver and accurate passer, win a bunch of games, make SEC defenses look silly.
-
2) SEC football is strong defense and ... Wait lolwut!?
As of Monday evening, four SEC defenses surrendered less than 21 points opening weekend. Those opponents? South Dakota State, UT-Martin, Utah State, and Southern Miss. The rest of the conference members each gave up to their opponents at least three touchdowns. And yes, I realize that four of those teams played each other. Half the teams gave up over 395 total yards.
THIS IS THE SEC PAWL!! AINT NO GOLSHDAMNED BIG 12 TEAM GONNA DO SHIT 'GAINST ARR BOYZ!!
1) Predictions
Tulsa gave up 254 rushing yards to Tulane, who was a 5 point dog at Tulsa. Oklahoma brings to town an experienced line, a running quarterback, and three massive running backs. Tulsa threw for 430 yards on offense. Oklahoma rushes the passer like he stole something. I expect more of the same this Saturday.
Oklahoma: 44
Tulsa: 17
This game isn't worth my carpel tunnel.
OSU: 80
Missouri St: 0
Stay in touch
Sign up for our free newsletter