Everything Else
Putnam City Schools opened a boring time capsule…
10:59 AM EDT on August 15, 2014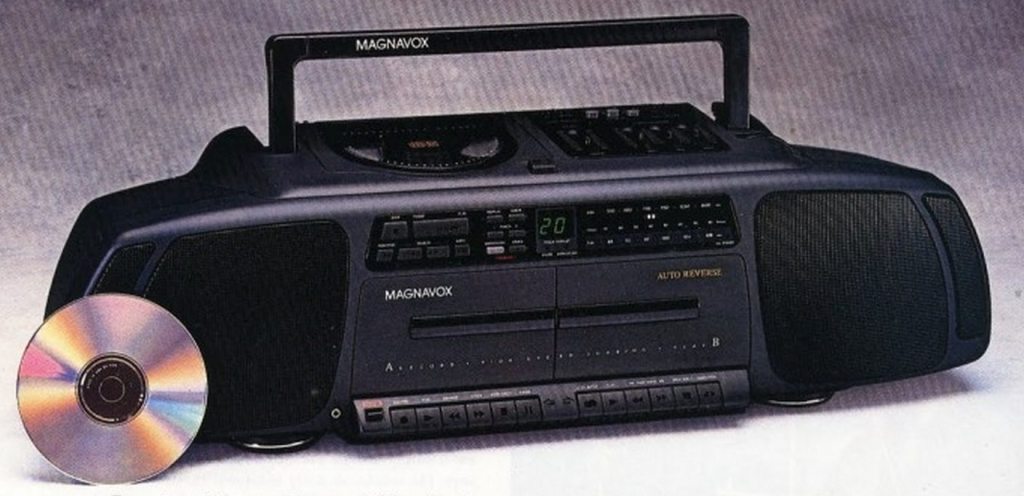 To celebrate its 100th anniversary, The Putnam City School District opened a 25-year-old time capsule this week.
It took everyone back to 1989, a time when parents actually wanted to send their kids to Putnam City schools.
Via News 9:
We're taking a trip back in time, rewinding two and a half decades as Putnam City Schools unseals a time capsule.

It was put together 25 years ago and is now being opened as part of the district's centennial celebration.
25 years? Isn't that a little bit premature for a time capsule? Most of us remember 25 years ago, right? Outside of texting and the Internet making it easier to see boobs, not a lot has changed. That's why I think there should at least be a 50 year minimum on these things. I'd say you probably want at least half the people who put something into the time capsule to be dead by the time it's opened.
So, what's in the thing?
It's a treasure trove full of memories. We take a look into the yesteryear of Putnam City school children at that time.

While some predictions of how life would be in 2014 are what you would expect 25 years ago, others were right on point.

The year is 1989.

Michael Jackson had fans singing new hits, "Bad" and "The Way You Make Me Feel."

Back to the Future II and Ghostbusters II were box office blockbusters. Nintendo and Sega Genesis was an instant hit, and the Energizer Bunny was first introduced.
Uhm, whoever wrote this thing for News 9 was either not alive in 1989 or is an absolutely terrible researcher. I bet it's both. Come on, Back to the Future II and Ghostbusters II? Those were the best random 1989 movies you could come up with? How about Batman, The Last Crusade, Look Who's Talking, Honey I Shrunk the Kids, Oklahoma Passage or literally any other movie that people remember from 1989.
Also, "Bad" and "The Way You Make Me Feel" were released by MJ in 1987. That would be like in 25 years someone opening up a time capsule from 2014 and writing "Gotye had fans singing 'Somebody I Used To Know' on their Facebook page." They should have referenced music that the cool kids actually listened to in 1989. You know, awesome stuff like Martika.
Until this week, an old locked safe in a maintenance building was protecting those memories.

"You think that 25 years ago isn't that long ago, and yet when you begin looking at this stuff, you get a real sense of time and place that you wouldn't without looking at it," Putnam City Schools spokesperson, Steve Lindley said.

Two boxes full of predictions and moments in time are unsealed. Amid the artifacts, old scrap books and school t-shirts are some pretty interesting predictions about life in 2014.
Yep, that's it. Two boxes of predictions and some yearbooks. As a proud 1996 graduate of Putnam City West High School, it's sad for me to admit that this may be the most boring time capsule ever opened. It kind of makes me want to buy some 1989 stuff on Ebay, put it inside the capsule, lock it back up, and then open it in another 25 years. When I do, I'll be sure to listen to this:
That's the problem with today's time capsules. With YouTube, it's way too easy to remember how weird the past really was.
Stay in touch
Sign up for our free newsletter