ICYMI
The Oklahoma Legislature still hates science…
12:32 PM EDT on May 23, 2014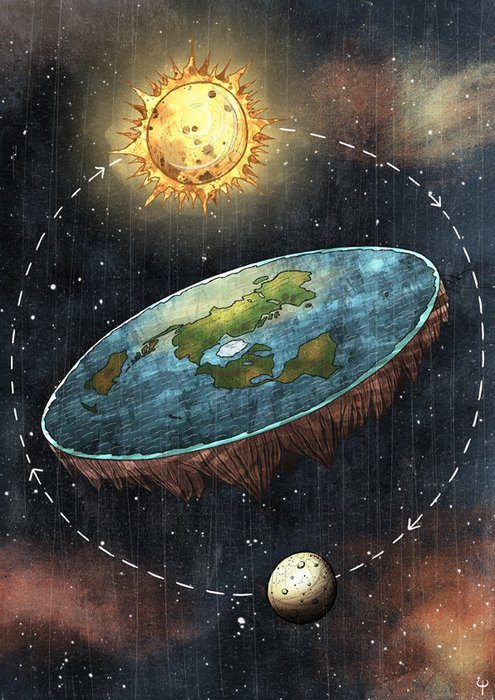 Yesterday, we let you know that the Green family from Hobby Lobby is using their wealth, power and influence to bypass Oklahoma open meeting laws and force their proselytizing bible curriculum on the Mustang school district.
Well, it looks like Hobby Lobby aren't the only ones who enjoy proselytizing. Our legislature likes to do it in their own unique way, too. The difference is that instead of inserting the bible into school curriculum, they go the opposite route and try to remove science from the classroom.
Via the National Center for Science Education:
House Joint Resolution 1099, which would reject the state department of education's rules implementing Oklahoma's new science standards, was passed by the Oklahoma House of Representatives on a 55-31 vote on May 21, 2014. Part of the reason, the Tulsa World (May 22, 2014) explained, was that "[s]ome legislators ... objected to language they said appeared to encourage an 'agenda' concerning climate change."

As NCSE previously reported, the state board of education unanimously voted to adopt the new standards on March 25, 2014. The new Oklahoma Academic Standards for Science are the product of more than a year of work by a committee of more than sixty members, the state department of education's director of science education Tiffany Neill told the Oklahoman (March 26, 2014). The standards were widely regarded as a vast improvement on their predecessors, which received (PDF) a grade of F in the Fordham Institute's 2012 study of state science standards. If HJR 1099 is enacted, the old standards will continue to be in effect.

The resolution is now with the Senate Rules Committee. Oklahomans for Excellence in Science Education and the Oklahoma Science Teachers Associationare both calling on concerned Oklahomans to express their opposition to HJR 1099 to the committee's members, the Senate President pro tem, and the governor, who could approve the rules implementing the standards even if the legislature withholds its approval.
That's embarrassing, but it's not very surprising. Unless we're using it to convict criminals, extract natural resources, or heal Serge Ibaka's calf, Oklahoma has a long history of hating science and technology. If our state was around in the 16th or 17th century, I'm sure we'd be the first after Mississippi to ban Galileo's observations. If Darwin published the "Origin of Species" in 1959 instead of 1859, we'd likely do everything possible to prevent it from being taught in classrooms. Wait. We already have legislators doing everything possible to prevent evolution from being taught in classrooms. Nevermind.
To see our state's ignorance about science in live action, check out these comments that someone left on a Facebook post about the Hobby Lobby fiasco. When you remember that people like this A) have the right to the vote and B) seem to be in the majority in this state, it's not surprising that the Derps in the capitol want to pick and choose which proven scientific theories should be taught in school:

Technically, it's not a "same issue different state." That's because Sharia Law was never implemented in Michigan. It was a hoax. I "wander" if Jesse N Lisa knew that.
Uhm, evolution and the big bang aren't atheist views. They're actually scientific views.

Yeah, since Jesus died the course of life really has changed. In the past 2,000 years we've gone from living in a world filled with war, famine, poverty, illness, disease, prejudice, hate, cruelty and slavery to a world filled with war, famine, poverty, illness, disease, prejudice, hate, cruelty and slavery. The only difference is that we now live longer and are healthier, use more machines and technology, and have a better understanding as to how this universe works and operates. According to Hobby Lobby, we can thank the Bible for all that.
Stay in touch
Sign up for our free newsletter