Everything Else
Former B-movie Actress Valerie Baber is from Oklahoma…
1:35 PM EST on February 20, 2014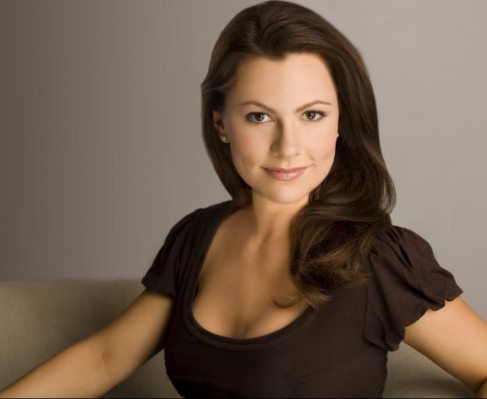 The girl pictured above is Valerie Baber. We first stumbled across her back in 2010 while researching possible candidates for our wildly popular series "Hot Girl a Day in the Month of May." Apparently, she lived and grew up in Oklahoma and then moved to L.A. to become a famous actress. You know, the typical story that always works out well.
Here's her bio from IMDB:
Valerie Baber was born on June 28, 1980 in Fort Belvoir, Virginia, but left soon after due to the relocations of her military father. It was around the age of 13 that she first enrolled in acting classes at her then home town of Oklahoma City. Although she had been writing stories since childhood, it was under the tutorial of Dallas based actor Daryl Cox that she discovered her love for physical storytelling on screen. She participated in high school theater and earned her first modeling job for the national fast food chain, Sonic, at age 16. Following her completion of Freshman year theater studies at the University of Oklahoma, she moved to Arizona. She lived and worked in her Phoenix suburb as a student, rock radio intern and community theater actor, before moving at the age of 19 to Los Angeles, California to begin a serious pursuit of her entertainment career.

She's been featured as a host on the Playboy TV series "Sexcetera" and has played supporting and featured roles in a number of other TV shows and independent films such as the 2004 series of Emmanuelle.

Her voice-over work includes spots for Old Spice, Inspiral Condoms, Star Caps, Lexus of Cerritos, and A Touch of Romance.

Valerie left the screen and LA in 2006 for a hiatus involving overseas studies, and now writes, non-fiction novels, social criticism articles, and fictional short stories often involving commentary on sexuality and culture.
Ohhh, so Valerie was apparently one of those actresses; the ones who inspired you to try to convince your parents to get Cinemax while you were still in high school. For those of you who grew up with the Internet, you have no clue what I'm talking about. Here are the movies that appear on her IMDB resume:
Before you judge, please consider that "Mystical Journeys: The Search for Miss Mystique" has a 7.9 rating on IMDB. Phil Bacharach with the Oklahoma Film Critics Circle claimed it was a "visually stunning masterpiece... tantalizing and exhilarating to the very last drop." He has a copy on DVD if you ever want to borrow it.
For some reason – probably because she "retired" in 2006 or that we dedicated our first post to former Westmoore graduate and current B-movie babe Brandin Rackley – Valerie didn't make Hot Girl a Day in the Month of May, but we did follow her on Twitter in case we ever bring the series back.
Anyway, the point of this post was to bring up the following question: should we bring back Hot Girl a Day in the Month of May? It's been four years since we had the series, and as our Enid post shows, a lot of hot girls have risen out of the Sooner state.
I pulled a Ben Franklin and wrote the pros and cons for bringing back the series:
Pros: Hot Chicks, Increased Page Views, Happiness
Cons: Hot Guy A Day In The Month After May, Angry Emails
What are your thoughts? Should we do it? Also, if you have any of Valerie's old Sonic modeling photos can you send them to us? We'd like to start a campaign to get her to replace the dude's that were funny back in 2003.
Stay in touch
Sign up for our free newsletter