Everything Else
A respectful movie for Christians and Catholics is being filmed in OKC…
10:10 AM EDT on August 6, 2013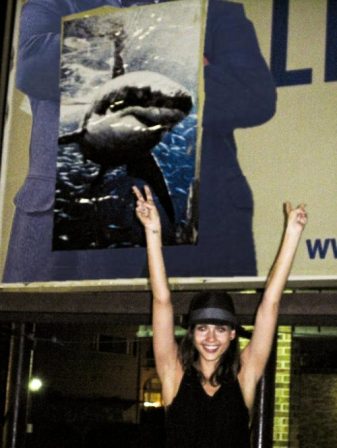 The Oklahoman's Heather Warlick copied and pasted a local casting call on her NewsOK.com gossip blog yesterday. It's for a movie called "Light in the Darkroom," which I think is also code for "Sally Kern's got an idea."
From the casting call:
Latinos, Asians, African-Americans and Native Americans are needed over the next several days to appear as extras in the feature film LIGHT FROM THE DARKROOM. Filming is in Oklahoma City.
This is just another example of reverse racism. Remember back when white actors could play the roles of minorities? According to my grandfather, those sure were the good old days. Now I can't even sign-up to be an extra in a locally produced movie. Thanks for ruining that for us C. Thomas Howell.
I'm not going to complain too much, though. The cool thing about a movie being made in OKC is that we get to see Instagram pics of celebs dining at Republic. Here's the A-list class of actors:
The film stars Lymari Nadal (AMERICAN GANGSTER) as Blanca and telenovella star Patricia De Leon as Carmen. Russell Wong (ROMEO MUST DIE, THE JOY LUCK CLUB) will play Li Cheung and BREAKING BAD's Steven Michael Quezada will play Oscar Sosa. The film is produced by Nathan Gardocki and directed by Lance McDaniel (CRAZY ENOUGH), Executive Director of the deadCENTER Film Festival. Casting is by Chris Freihofer, CSA (RUDDERLESS, AUGUST, OSAGE COUNTY, TO THE WONDER).
Uhm, who? Where's Selena Gomez, Felecity Huffman and that dude from Fargo. On a positive note, at least the movie has an actor from Breaking Bad. On a negative note, it's this dude: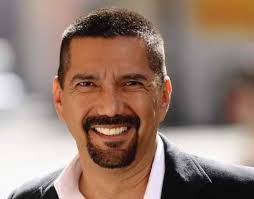 Yep, we get a Breaking Bad actor coming to town and it's the dude who plays Stephen Gomez. He may be my least-favorite character on the show. Considering Breaking Bad is the same program that has Skylar and Walt Jr, that's saying something. He's two-dimensional, boring and the actor who plays him – Steven Michael Quezada – acts about as well as I proofread.
I wonder what the movie is going to be about. "Light from the Dark Room" kind of has a cool espionage ring to it.
The film is a faith-based thriller set in Panama. When a religious pilgrimage turns into a massacre, Dr. Carmen Hill returns home to Panama City to comfort her best friend, Blanca Zamora, and find out what happened. An undeveloped roll of film arrives, providing the only clues to the massacre and forcing the women to confront their faith and fight for their lives.

The story is very respectful of Christianity and the Catholic faith.
1. I hope this movie is set in the past. I'm pretty sure modern inventions such as "digital photography" and the "camera phone" have eliminated any and all screenplays that use an undeveloped roll of film as a plot point.
2. The film is about murdered missionaries, but don't worry, it's going to be very respectful of Christianity and the Catholic faith. You know, kind of like how "All Dogs Go to Heaven" was respectful of dogs. Maybe they'll screen it at next year's Christian Family Fun Day at White Water.
Back to the casting call. If you were wondering why they requested Asian extras for a movie about slaughtered Panamanian missionaries, you're probably racist. Also, here's your answer:
Extras are needed to depict Panamanians and Chinese for various scenes between now and August 25. The film takes place in Panama City and Beijing, China, though all filming will take place in Oklahoma City and the surrounding areas.
Well, that's it. Now I have to see this movie. I'm sure Martin Nature Park can easily pass for the Panamanian rainforest, but I really want to hear a Chinese dude get mad in the theater and yell "We don't have French bistros inside milk bottle buildings in Bejing?!?"
Here are the rest of the details:
All extras will be paid a flat rate of $50 per day for their appearance in the film.

"Most extras are only needed for one day, though some people can certainly work more than that if available and interested," said Casting Director Chris Freihofer.

To apply to be an extra, email a photo and all contact information to OKMovieExtras@yahoo.com.

If selected to appear in the film, you will be contacted by a member of Freihofer Casting.

Chris Freihofer
$50 a day? Sign me up! I may be a white dude with glasses, but if Chris Freihofer can get away with using a Yahoo email address for his casting business, he can surely fit me in as an extra in this film. Maybe I can play the rich American businessman who seduces ladies at the airport. I was born for the role.
Stay in touch
Sign up for our free newsletter