Everything Else
Kendrick Perkins just wants to get some Bobo's Chicken…
8:00 AM EDT on April 22, 2013
Hey everyone. It's Monday again, and this is Monday Morning Tweets. A big thanks to Patrick for filling in for me last week. I was on vacation, and spent it basically watching the world come apart at the seams them entire time. Bombings, fertilizer plant explosions, ricin letters from Elvis impersonators and Oklahoma congress-critters dropping anti-Semitic slurs. Surely this week can be better? Let's hope so.
This week's tweets are after the jump.
This week, Kendrick Perkins decided he wanted some food, and decided to outsource the decision of where to go to his Twitter followers.
What about Bobo's? That's a good idea. You can never go wrong with Bobo's Chicken.
Let's get it. Just be careful on your way out there, Kendrick.
Noooo, our stupid roads. Can't a guy just get some tasty food without having to be inconvenienced?!
SMH.
---
Hey, come on Vanity, leave the poor guy alone. Don't you see the trouble he has to go through just to get some dinner?!
---
Is the weirdest thing about this the fact that Jaime Cerreta and Dave Morris would meet Chad Ochocinco, the fact that Jaime Cerreta and Dave Morris really are a couple, or the fact that the filter on this picture makes it look like a painting you would buy at an arts festival?
Remember, I'm referring to the picture. Not Chad Johnson using a #TheLostOgle hashtag.
---
NewsOK should retaliate by copying News 9's website. That's show 'em. Just make their whole front page cluttered and entirely unreadable and impossible to navigate, with a million different links and videos showing up everywhere, just not any of the ones you actually want.
Oh well at least News 9 isn't stealing Brianna's tweets.
---
---
I for one feel so much safer knowing that our taxpayer dollars are going to law enforcement bragging on social media about busting stoners. At least they interact with bloggers...
---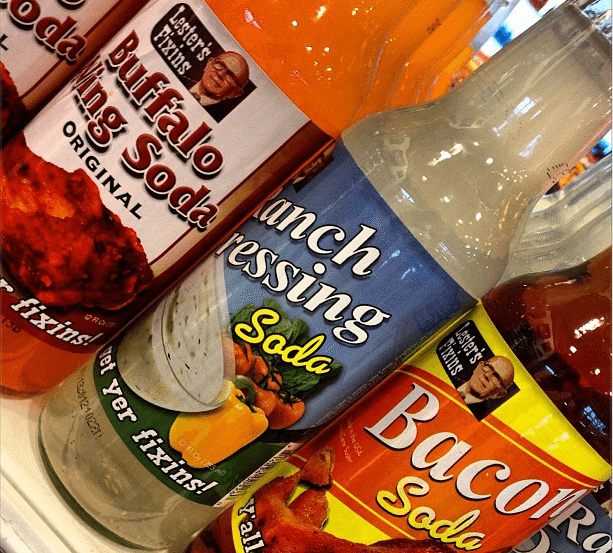 Ranch. Dressing. Soda. My stomach hurts just thinking about it. This is a crime against humanity.
---
This week I decided to search Twitter for the words "Marcus Smart" "Idiot." Here are some people who have strong feelings about Marcus Smart's decision to return to OSU: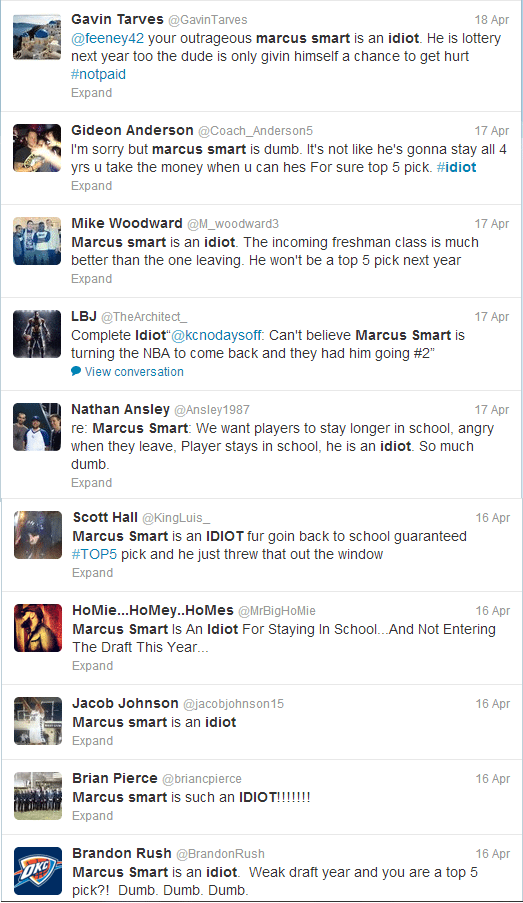 ---
Oh… God.. Abigail Ogle Really Is Going To Run This Town Someday, Isn't She?
Presented with no comment:
-
Awkward Twitter Conversations With Linda Cavanaugh
Nothing quite encapsulates what Oklahoma is all about more than the combination of the kindness of strangers and $18 orders at Taco Bell.
---
The Dean Blevins Memorial Weekly Tweet From Dean Blevins
Yes, it is incredibly illuminating journalism to report that there is a 50% chance that someone may do something and a 50% chance they may not.
Stay in touch
Sign up for our free newsletter