OKC Media
KOCO's Paul Folger has a Pinterest page…
8:00 AM EST on February 7, 2013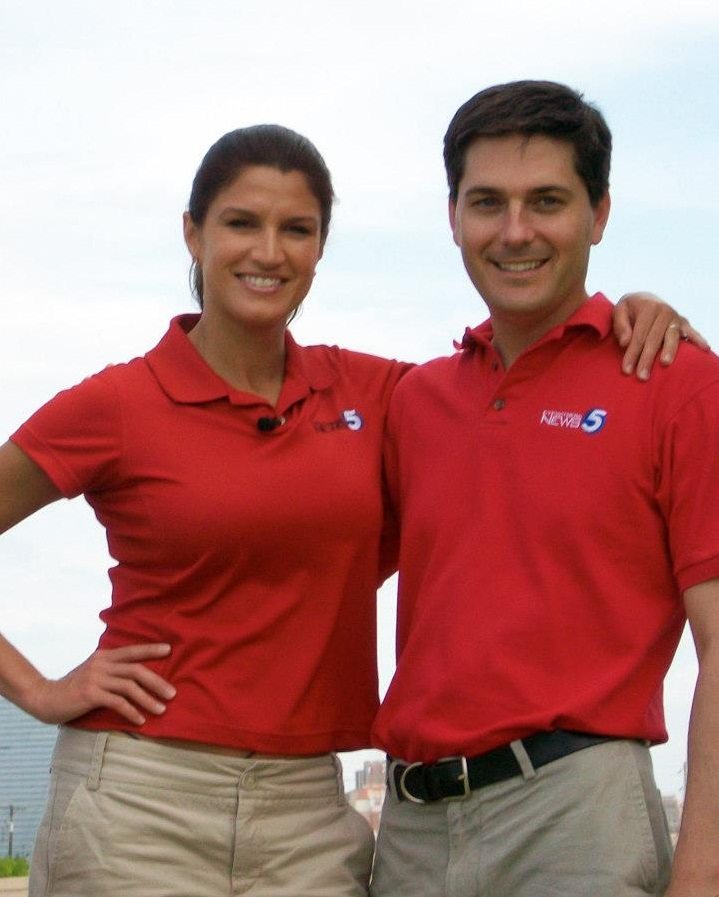 I've never been too sure about KOCO Channel 5 anchorman Paul Folger. This is for several reasons.
1. He seems to lack that "most trusted man in America" vibe that you look for in an anchorman. Sure, the Ogle brothers may come across as boring and old-fashioned in their "rants" and "two-cents," but at least they have that honest newsman thing going for them. Paul Folger just doesn't have it. Seriously, who would you rather have read you a bedtime story? Paul Folger or an Ogle brother? You'd go Ogle all the way. What about a spare house key or email password? Ogle Ogle. On the other hand, you'd probably pick Paul Folger to take care of your dog when you go on vacation. Now I'm confused.
-
2. He occasionally does things like this:
After watching that video a couple of times, I'm about 90% certain Paul Folger was catfished by Ronaiah Tuiasosopo posing as Whiskers. And worst of all, I think Paul Folger didn't realize it until he was reading the teleprompter.
-
3. He has a Pinterest page. If you're a dude, which one of the following scenarios involving your best friend, we'll call him Clark, would bother you the most: A) Clark sleeping with your ex-girlfriend,  B) Clark buying a mini-van or C) Clark getting a Pinterest page. That's a tough one, but I'd vote C. The other two things are acceptable, but creating a Pinterest page would be like inviting everyone over to your house for a cupcake party. When you're a dude you just don't do it.
Let me give you a brief run down of Paul's page:
• Paul Folger's Pinterest is boring
One interesting about this post is that it gave me an opportunity to learn about Pinterest. I'll be honest with you, I've avoided that site like the tampon aisle at Target. Before this, I had no clue what a pin or board actually was. Now I do and I suddenly feel like watching Steel Magnolias and eating ice cream. Dear God, what is wrong with me!
Anyway, I consulted with Marisa and a high-level Ogle Groupie and they both said Paul's Pinterest is boring. That he's not very active and doesn't pin a lot of stuff. I guess I agree,
-
• Paul Folger  really likes European cars
Paul Folger appears to be a European car guy. We know this because he has about 50 European vehicles pinned to his "Cool Cars" board. European car guys can be kind of irritating. They're the dudes who bring Mike's Hard Lemonade or Boulevard Wheat to your barbecue. It kind of irritates you at first, but then you realize it will give the girls something to drink later so you don't care.
-
• Paul has an odd taste in food
No wonder Paul Folger is so skinny. He really hates food. Check out the names of some of the recipes he's posted to his 'Great Food" board:
- Cheese Crostini with Anchovy Herb Butter
- Spicy Turkey Lollipops
- Kale with Roasted Beets and Bacon
- Fried Couscous Salad, and fittingly,
- Spiked Lemonade
Just reading that list makes me want a Braum's cheeseburger. All of those foods sound terrible. If you ever put a Spice Turkey Lollipop  in your mouth you should probably choke on it.
• Paul Folger wants to live in a Spanish Villa with leather belt floors
Just about every picture on Paul's 'Good Style' page includes pics of Spanish villas...except for this one: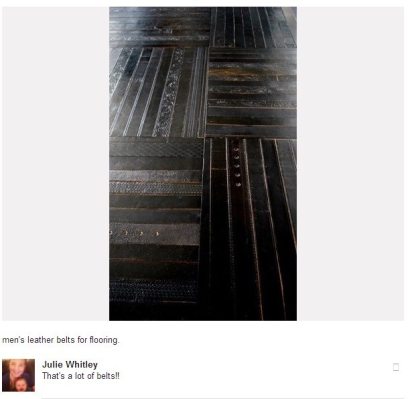 Yes, Paul Folger pinned a floor made of black leather belts. I take back everything I said about him being a good dog sitter.
-
• Paul Folger doesn't want to look sharp.
Paul has a "Look Sharp" board, but there's not a lot to it. He only has six images. This was one of them.
-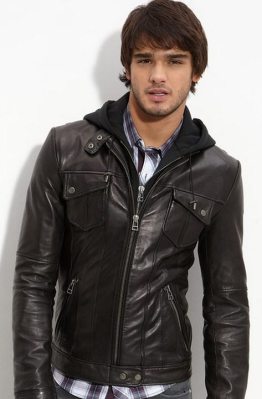 That would be a good jacket to wear to one of Dean Blevins' "Mad Max" Costume Fetish Balls. Just kidding, Dean doesn't make you wear a costume.
-
Anyway, that's it for my breakdown of Paul's Pinterest page. There's a chance I may have gotten a bit tipsy and made one for ourselves. I guess be our friend or follow us? We're going to hand the Pinterest keys over to Marisa. She's a girl so she's into that stuff. I don't want to lose any friends.
Stay in touch
Sign up for our free newsletter