ICYMI
11 new possible occupations for Aubrey McClendon…
1:31 PM EST on January 31, 2013
As we first reported on Tuesday — not really, but it makes us sound official — Aubrey McClendon is "retiring" as the CEO of Chesapeake Energy. After speaking to a couple of high-ranking Ogle Moles, I've gathered that Aubrey's retirement was almost as big of a surprise to him as it was to everyone else. He was apparently pushed out by the big investors in the company and given the choice of taking the low road or high road out. He took the high one. Good for him.
Outside of Boone Pickens, Aubrey McClendon may be the most complex personality in Oklahoma business history. Him and his legacy is difficult to define. Although he's leaving the company in a financial mess and with a damaged reputation, he's the reason we have a Chesapeake Energy in the first place. Under his leadership (or what other people call luck and shady financial engineering), Chesapeake has grown from a fledgling start-up to one of the largest energy companies in the world. The rise of the natural gas power has literally transformed our city. It's improved our economy and quality of life, and most importantly, helped triggered the Oklahoma City renaissance that all the chamber folks, civic leaders and national magazine writers remind us about whenever they get a chance.
All that being said, the way Aubrey's managed the company over the past few years seems to overshadow all the positive things he's done for the city. The success and stability of Chesapeake is vital to Oklahoma City's continued growth, and thanks to Aubrey's callousness, greed, and general disregard for rules and ethic, the future of the company is now jeopardy. I doubt Chesapeake will be acquired or anything like that. They're in such a mess that nobody really wants them. But the company's on a really shaky foundation...and it has nothing to do with red dirt.
Anyway, sorry about that little rant there. I just felt like getting it all off my chest. Since Aubrey's going to be unemployed very soon, we thought it would be fun to come up with 11 other occupations he should consider.
Here they are: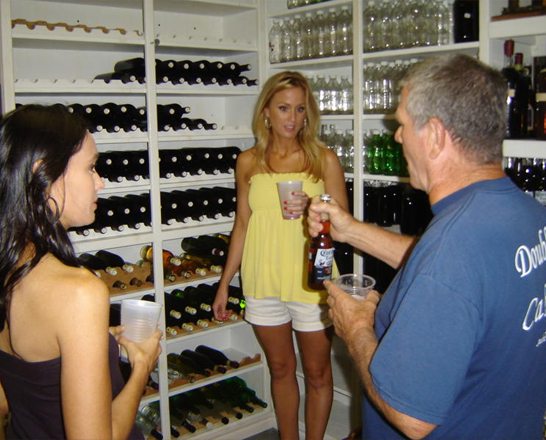 11. Wine Manager at Byron's
I think the only problem Aubrey would have with this gig would be the time he'd have to spend educating himself on "cheap wine."  Us normal folk can't afford a 1989 Petrusor or 1982 Lafite Rothschild.
-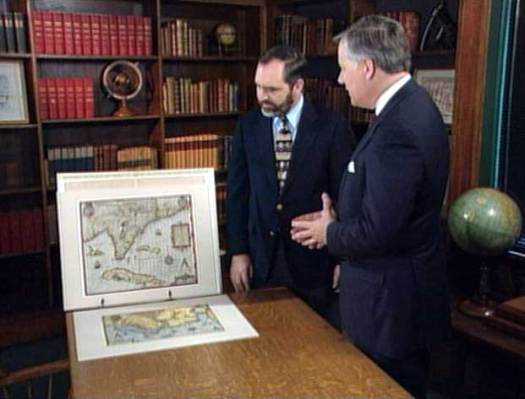 10. Maps appraiser for Antiques Roadshow
This would be a cool job for Aubrey. I'd totally fall asleep in the living room with my grandparents while watching it.
-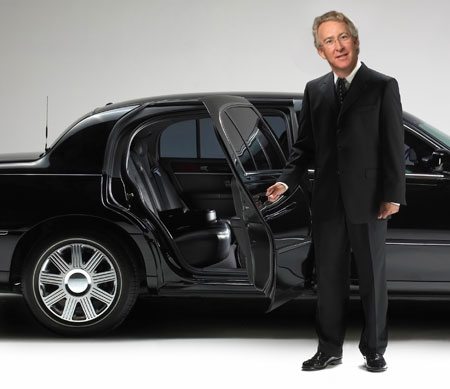 9. Clay Bennett's Chauffeur
When I was 24, my best friend bought a Porsche. He thought he was going to make all this money performing mold inspections for an insurance adjuster, but it all ended up being a scam. The Porsche ended up mysteriously disappearing a few months later.
However, for that two month period he owned the car I was able to be his semi-chauffeur (a.k.a. designated driver) when we went to bars.  That meant not drinking, but it actually worked out pretty well. For one, I was able to drive around in a Porsche. Two, I wasn't drunk so I didn't hook up with any fugly girls at Bricktown 54. That's always a bonus.
Anyway, I'm sure Aubrey would have fun doing the same thing for Clay Bennett or something.
-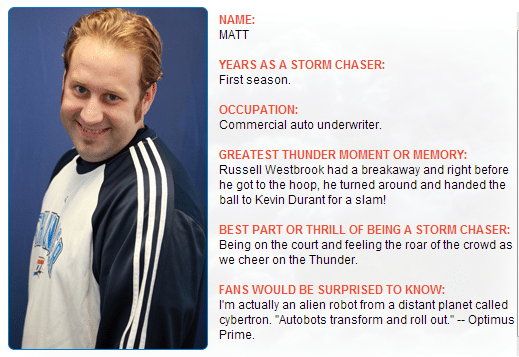 8. OKC Thunder Storm Chaser
Admit it. It would be awesome to see Aubrey McClendon run around the court carrying a Thunder flag or leading a cheer in Loud City. Hopefully he never appears in a cheesy music video.
-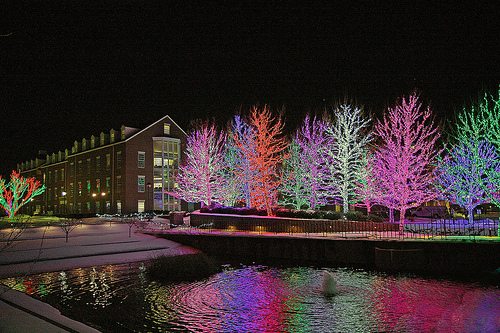 7. Christmas Light Installer
I doubt Aubrey has ever installed Christmas lights, but I'm sure he'd learn quick.
-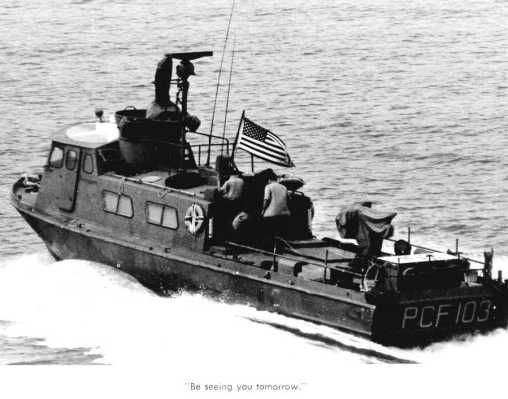 6. Bricktown Canal Swift Boat Captain
If he did this, I bet $15 that John Kerry would fly to Oklahoma City to take a ride.
-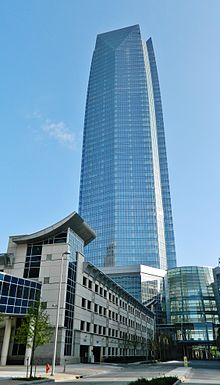 5. Devon Tower Window Washer
Question: Who do you think likes their work environment more? Is it the Devon employees who work in a big futuristic looking skyscraper, or the Chesapeake employees who work on an expansive campus that mimics Duke? I'd vote skyscraper.
-
4. Van Shea Iven's Gynecologist
This is a recycled joke we publish ever couple of years. It's still funny. Of course, it was funnier when we thought Van Shea Iven was a lesbian, but he's not.
-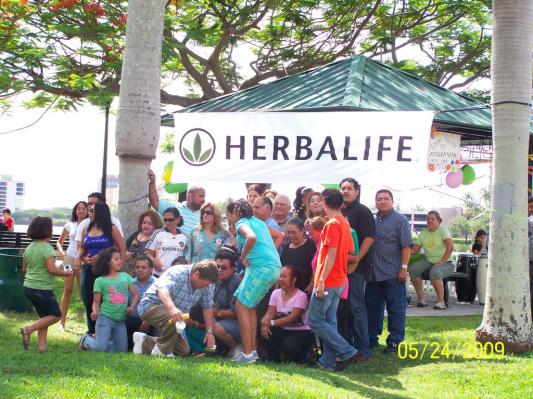 3. HerbaLife Sales Consultant
Granted, this would result in you having to unfriend Aubrey on Facebook, but he'd make a good buck doing it. Plus, the company is now the target of activist investors. Aubrey's familiar with that.
-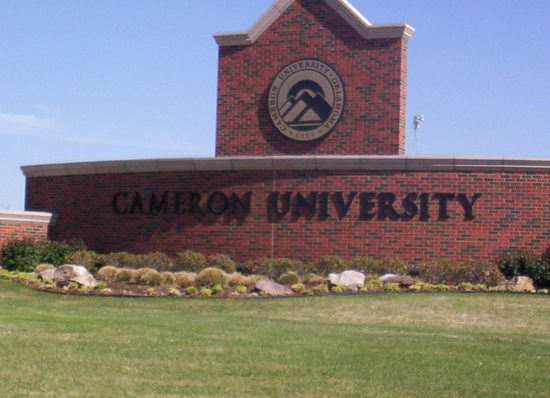 2. Dean of Business Ethics, Cameron University
What's the closest you can get to Cameron Indoor Stadium without taking a private jet to Durham? The answer is Cameron University in Lawton, Oklahoma. I'm sure they'd love to have Aubrey on campus.
-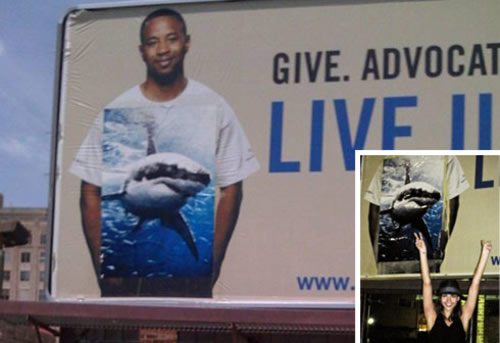 1. Work for a non-profit... Hahahahahahahahahahahahahahaha
Okay, in all fairness, Chesapeake donates tons to non-profits, but can you imagine Aubrey working for one??? No way.
Stay in touch
Sign up for our free newsletter