Everything Else
Taking a look back at our 2012 predictions
12:23 PM EST on December 31, 2012
Happy New Year, Moles. I hope you're enjoying the holidays. I sure am. In addition to some needed time off to refresh my brilliant mind, I received some amazing Christmas presents. Here's a list of what I got:
- A pair of shoes
- A shirt
- Omelet maker
- Popcorn popper bowl
- 3 bottles of Chimay beer
- Wallet
- Ceramic tortilla warmer
- $50 check
- Cubs hat
- $25 Half-Priced Book Gift Cards
- Sweat pants, or as my hysterical little brothers called them, "work pants."
Merry Christmas to me, right? I bet you're jealous.
Anyway, I thought a fitting final post for 2012 would be to take a look back at some of our bold predictions for the year. We came up with a list of 20 back in January, and believe it or not, a couple of them actually came true.
Here we go: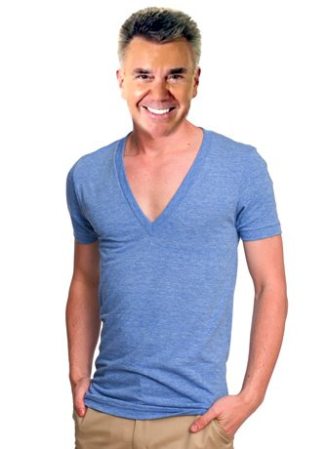 Prediction #20: Bob Mills ditches the suit for deep v-necks.
Did it come true: Nope.
It looks like Bob stuck with the suits. That's a shame, because I think the deep-v would really fit his tall and slender physique. Maybe he can convince the blonde chiropractor — Dr. Angie Shepardson — to start wearing a mini-skirt instead.
-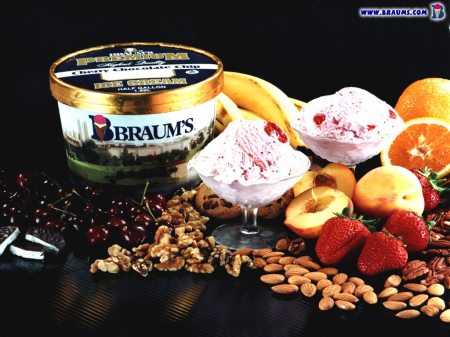 Prediction: Claude Monroe, the 89 year-old webmaster of Braums.com, dies of congestive heart failure.
Did it come true: Yes
Well, at least we think their webmaster died. In March of 2012, Braum's finally updated their website. This was disappointing for those of us who liked to send e-cards from Netscape on our 120 Mhz PC.
-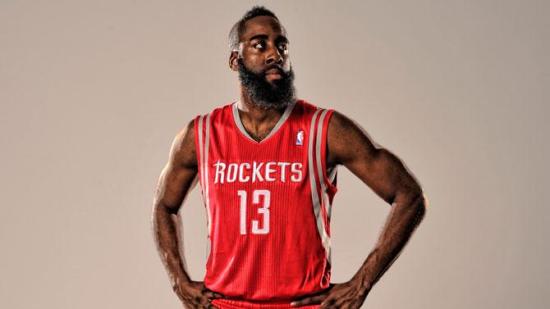 Prediction: James Harden's beard traded to Sacramento.
Did it come true: Kind of.
Well, the Beard was traded. We just got the team wrong.
-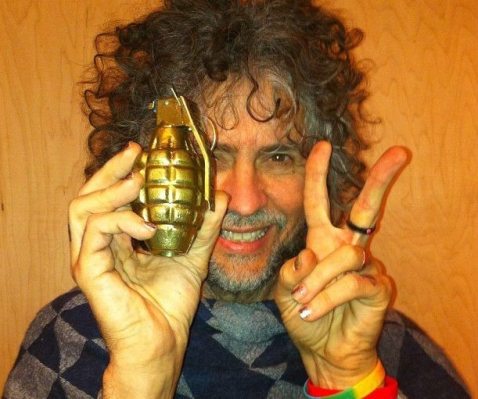 Prediction: Wayne Coyne's bandmates hold a meeting to discuss the frontman's unhealthy infatuation with large vaginas.
Did it come true: Obviously not.
At last check, Wayne still seems to be pretty damn obsessed with large vaginas.
-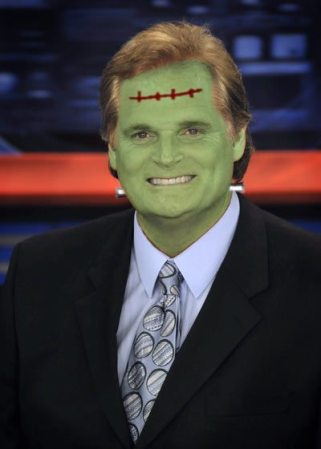 Prediction: Kevin Ogle nabs the lead role in Frankenstein remake.
Did it come true: Unfortunately, no.
Although we did hear that he auditioned for Thor II: The Gay Blade.
-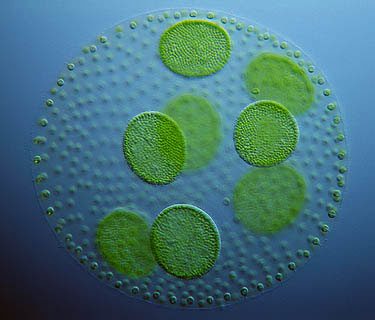 Prediction: Grand Lake closed after Loch Ness Monster is spotted feeding on Blue algae.
Did it come true: Considering Jim Inhofe is still alive, I guess not.
-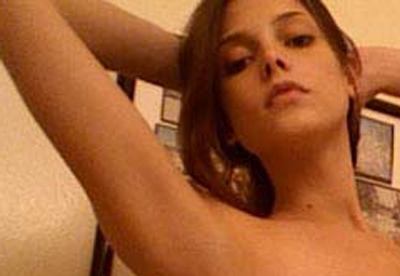 Prediction: We still can't decide whether or not to publish that nude pic of a girl in the Oklahoma media that someone emailed to us.
Did it come true: Yes.
Seriously, I still can't decided whether or not to publish the pic. That being said, it is cool and flattering that people send me career-ending nude photos of Oklahoma media chics.
-
Prediction: Renzi Stone named to all 40 spots in OKC Biz magazine's 40 Under 40.
Did it come true: No.
This year's 40 Under 40 was like all the others one. Stale, boring and (just like those BC Clark commercials) very white. Although they did feature Bryan Evans, the chairman of the TLO legal defense team. They also profiled Elisa Milbourn. She's totally single, guys. Her hobbies include moderately drinking, heavy drinking and seducing men at our trivia nights. Therefore, you'd probably like her. Plus she's on Twitter. You should hit her up and ask her on a date.
-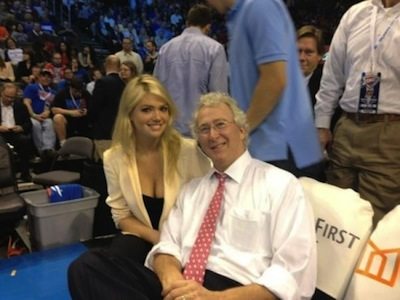 Prediction: Chesapeake buys naming rights for itself. Renamed Chesapeake Energy Corp's Chesapeake Energy Corp.
Did it come true: No.
2012 was really bad year for Aubrey McClendon and Chesapeake Energy. Natural gas prices stayed low, Aubrey was let go as chairman of the board, shareholders filed lawsuits, and the company had to sell off assets to cover ridiculous amounts of debt. Worst of all for McClendon, the national media (especially Reuters) pursued the entire story like they were Íñigo Montoya and he was a six-fingered man.
-
Prediction: The new music video by Milk on Milk "Roses Are Red, Now Let Me Drink Your Urine" will go viral on the Internet, getting millions of views per day and making Matt Fallin-Bacon and Christina Fallin-Bacon internet celebrities.
Did it come true: Well, I guess not.
-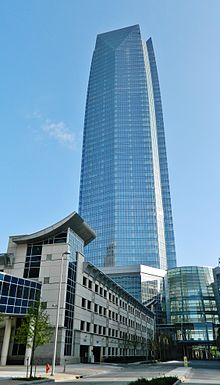 Prediction: The Devon Tower collapses after earthquake caused by hydraulic fracturing.
Did it come true: Not yet.
-
Thanks for making a 2012 a great year moles. We'll have our predictions for 2013 up on Wednesday. Have a Happy New Year's Eve. Be safe.
Stay in touch
Sign up for our free newsletter