Everything Else
2012 TLO Year In Review: January
9:00 AM EST on December 17, 2012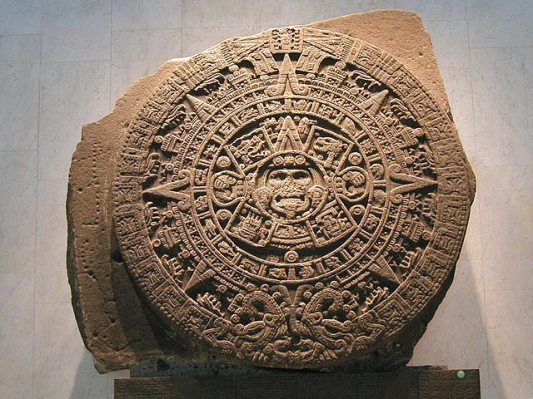 Editor's Note: Since there's a better than great chance the world will end this week, we figured we might as well start our year-end review of 2012. For the next few weeks (if the world doesn't end), Joel will go over the top five posts from each month and write pithy commentary about each one. At the end of each post, we'll let you vote for your which one you liked best. - Patrick
Hi, this is Joel. This is going to be fun and quick because Patrick paid me with mugs with a sports "journalist" t-shirt on them. You're welcome to all of my friends and relatives getting those mugs for Christmas. 12 down, 30,000 more to get rid of.
Anyway, here are the top five posts for January. Read it and vote. It'll allow you to use the internet for something good. Finally.
5. This Commercial For The OKC Chamber Is Not Very Good
Published: 01/03/12
What We Said: "It sounds like something you'd hear at the end of service at Crossings church only a lot worse. The singers look like they just had dinner at Applebee's. I've heard better vocals at Nancy's Lighthouse on a Wednesday night."
What We Learned: The ad budget spent to show the rest of the country what Oklahoma is all about through white people singing, stock footage of Bricktown and, of course, this thing, had to be way more than it should have been. I'd say it cost as much as at least a couple dozen Jenni Carlson T-Shirt Coffee Mugs.
Best Comment: "No wonder young creatives are moving from Oklahoma." - Kyle
-
4. Frosted Fetuses! They're Great! 
Published: 01-23-12
What We Said: "This past Friday, (Ralph) Shortey filed Senate Bill 1418 which would prohibit the manufacture or sale in Oklahoma of food or products which use aborted human fetuses. Yes, you read that correctly, he filed Senate Bill 1418 which would prohibit the manufacture or sale in Oklahoma of food or products which use aborted human fetuses."
What We Learned: We learned that our state leaders can actually come up with legislation to make Sally Kern seem almost not as insane as she really is. Sure, she hates gays in the name of the lord, but not eating fetuses probably never crossed her mind as an issue worth being the champion of. Thank God for Ralph. Eating fetuses is pretty gross. Like brushing your teeth then drinking orange juice. Only crunchier. Then you have to go to work wondering if everyone in the office is discussing your "baby breath." Awkward!
Best Comment: "There go my Zygote-O's" - Nick
-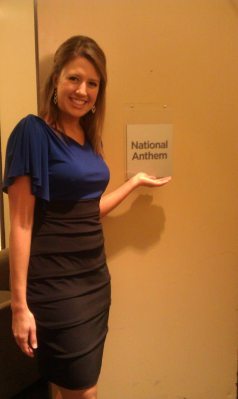 3. Emily Sutton Dreamed About Us!
Published: 01-30-12
What We Said: "I guess it's good that Emily Sutton is dreaming about us, but why couldn't she had dreamed that we were running through fields of wildflowers searching for the perfect picnic spot only to discover Joleen Chaney skinny dipping underneath a waterfall?"
What We Learned: Despite our best efforts to plan out our own dreams, nothing helped. It was an arduous process involving overpriced, Korean sleep helmets, 13,000 hours of DVR'd Emily Sutton weather updates and fistfuls of Ambien. Nothing helped. Instead of pleasant daisy field frolicking with Emily Sutton and Joleen Chaney, we ended up with a series of dreams of us getting chased through Crossroads Mall by Linda Soundtrack . So we basically dreamt what our real life Wednesdays are like.
Best Comment: "Curse channel 4 for making her wear such matronly attire on aire." - Fredo
-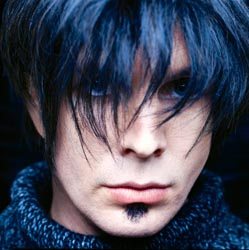 2. The Jerk Store Called And They're Running Out Of Garth Brooks
Published: 01-19-12
What We Said: "The guy's worth $325-million and he's suing a hospital for $500,000 because they didn't name a hospital wing after his mom. That would be like me driving back to Taco Bell and asking for a refund because they didn't leave the red sauce off my bean burrito."
What We Learned: We learned Patrick shouldn't write while drunk about Oklahoma's sixth favorite son, behind Gary England, Will Rogers and three of the guys from Color Me Badd. This post generated more of an unexpected comment backlash. To be fair we think it was a conspiracy where GB promised to name a wing of his ranch house after each person commented on his behalf. Wonder how that turned out.
Best Comment: "Because Garth Brooks wasted $500K, we are that much further away from unicorns. Thanks Integris." - Travis B.
-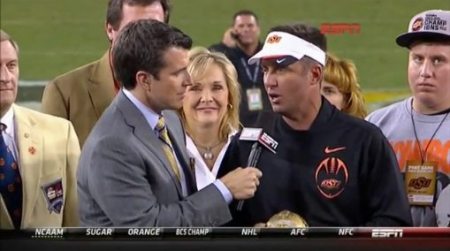 1. Mary Fallin's Bowl Trip "Only" Cost OK Taxpayers $6,600
Published: 01-12-12
What We Said: "I don't remember Keating or Henry or Walters traveling to the Bahamas (family vacation), Ireland (daughter's wedding), Laguna Niguel resort (women's leadership conference), New York City (ringing the bell at the NYSE), Phoenix (bowl games) and Las Vegas (vacation) during their first year in office. Before you know it, Mary's going to be riding a motorcycle across Russia with Ewen McGregor."
What We Learned: We learned we need to start saving up to campaign for governor now. Our platform would involve not spending taxpayer money to watch people who yell at Jenni Carlson win football games. As a matter of fact we'd not spend any of taxpayer money on traveling out-of-state at all. We love it here. The only thing we might spend taxpayer money on is booze at the Classen Circle collective of alcohol dispensing establishments we already frequent anyway. What better way to press flesh with the public than getting blitzed out of our minds on Chimay at Speakeasy or taping tax dollars to the ceiling at Edna's? Come to think of it we'd probably burn through $6600 bucks pretty damn fast. At least we didn't leave the state. And isn't proximity what this is all about?
Best Comment: "Do you all know that our own Olivia Munn just stripped for PETA?
That's the real news." - gy
-
[poll id="507"]
-
Stay in touch
Sign up for our free newsletter