Oklahoma Business
Ryan Tate is featured on the cover of Impact OKC
10:01 AM EST on December 6, 2012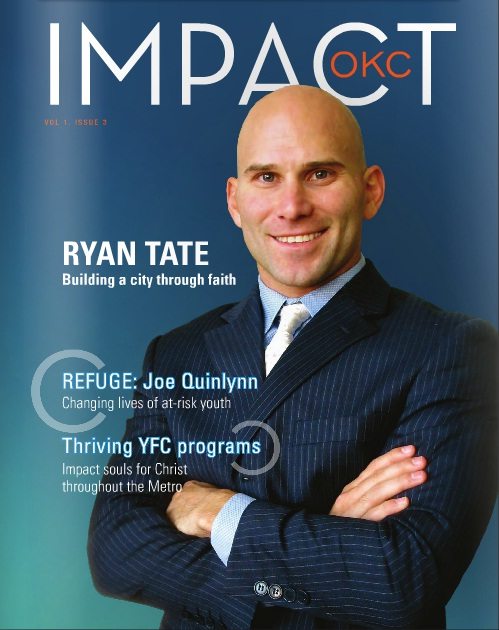 As you can probably tell by the gigantic image up there, everyone's favorite Christian hypocrite, Ryan Tate, was on the November cover of some rag called Impact OKC. What type of magazine would put OKC's 2012 Douche Bag of the Year on its cover? How about one that can't even properly spellcheck its 75 word magazine description:
Impact OKC is a magazine that highligths[sic] Christian business leaders in the Oklahoma City community. This magazine also offers a perspective from the youth of various OKC areas.
We have more typos on this website than Edna's has dollar bills on its walls, but at least we don't screw up important things like our site description. Or maybe we do. Who really cares. We're an obcsure local social blog. Typos are part of the game, including the one in the previous sentence.
Anyway, Ryan was pretty excited to featured in the magazine. Here's what he wrote about it in his blog:
Recently we were honored to be asked to have a profile in a local magazine that one of the ministries we support puts out quarterly. The magazine is Impact OKC and is from Youth For Christ. They feature businesses in our state that have a passion for building the Kingdom and reaching others for Christ. As many of you know at Tate Publishing we not only the industry leader for authors in publishing, marketing, distribution and publicity, but we have had a desire from day one to make this world a better place and reach lives with God's Word. As we are approaching Thanksgiving I can't help but think of how grateful we are for what God has blessed us with and allows us to do each day. Serving authors is for us - a life changing and world altering call. Each author and every book is an opportunity to see our world changed one reader at a time. From all of us at Tate Publishing and our family we would like to thank each of you for supporting us, helping us build the Kingdom and choosing us to deliver your books to the world. We are truly blessed and have been in such need for our Lord's saving grace, that my family and I simply can't see running a business or living our lives in any way other than to deliver what our competitors can't and take God's Word to the World. We are praying that your Thanksgiving will be one blessed beyond measure and as always if you ever need anything don't hesitate to contact us at anytime. Here is a link to the magazine article, hope you all enjoy and have a wonderful Thanksgiving!

In Him,

Ryan Tate
How much do you want to bet that Ryan fired 25 employees and called them idiots after he wrote that blog post? Actually, I doubt that was the case. He probably outsourced the writing part to a ghostwriter in the Philippines.
Anyway, I didn't actually read the magazine article because I'm sure it's filled with extremely irritating hypocritical statements. I don't have time for that! Here are three other thoughts:
1. If you're new to the show and have no clue who Ryan Tate is, read this post. It has everything you need to know about the guy, including pics of his attractive Edmondy blonde wife.
2. Why would a magazine, even one that profiles Christian business leaders, pick a toolwad like Ryan Tate to be on the cover? We're in Oklahoma. At last check, 95% of all business owners in our state are owned by Christians, and the other 5% are owned by people who claim to be Christians. Couldn't they have profiled someone else? You know, like the Hobby Lobby guy. Say what you want about David Green, but at least he's consistent in his beliefs and seems to treat his employees with dignity and respect. At least the ones who don't work in overseas sweatshops.
Maybe this ad on the back cover explains why Ryan Tate is on the cover: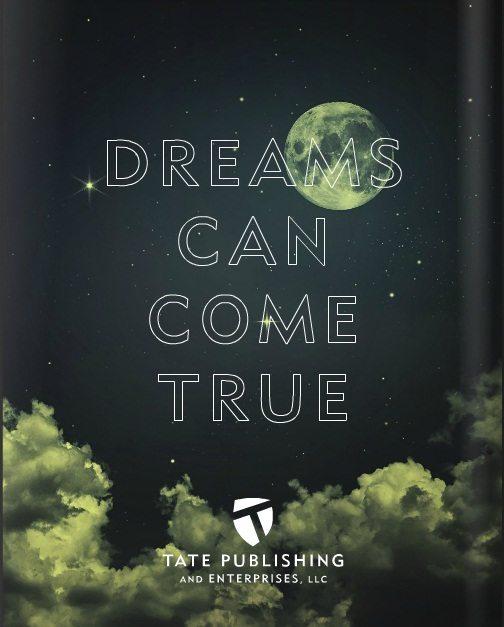 3. So far, Impact OKC has published three issues. Here's the first one. Look familiar?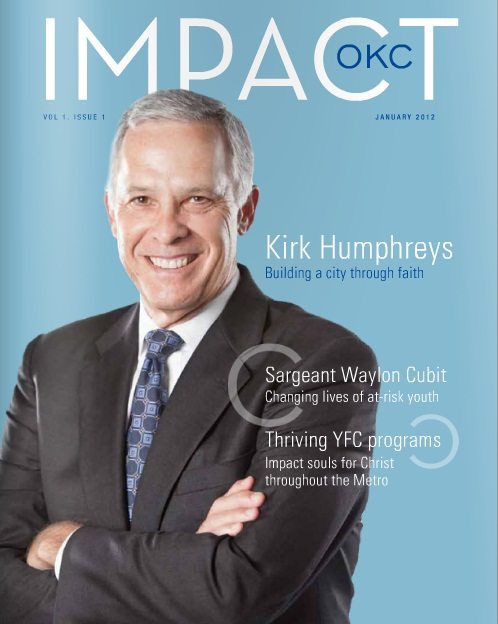 Yeah, don't get too creative with your magazine covers. I would suggest for Ryan lead a prayer group to find quality Christian magazine art directors.
Stay in touch
Sign up for our free newsletter