Everything Else
10 other State Questions that should be added to the Oklahoma ballot
1:48 PM EDT on November 1, 2012
This Tuesday, Oklahoman's will flock to the polls to vote for their favorite Republican leaders. In addition to that, they'll be asked to cast their votes either for or against six state questions. Here are they are:
State Question 758: This initiative would lower the annual cap on future property tax increases from 5% to 3%. If you vote against this, you're a jackass...or concerned it will hurt education funding.State Question 759: This amendment would limit affirmative action programs in Oklahoma. This SQ is enthusiastically support by 98% of all angry white uncles who watch Fox News and send political chain emails. The other 2% are prisoners and can't vote.State Question 762: This one doesn't seem that bad. It would remove the governor from the parole process for some nonviolent prisoners and save the state about $3.3-million a year. Naturally, our governor is against the measure.State Question 765: By far, this is the most interesting issue on the ballot. It would allow the Oklahoma Water Resources Board to issue bonds to provide a reserve fund for that board. The fund would be reserved for water resource and sewage treatment programs. This would be different than the way things usually work, which is who the hell cares.State Question 765: This measure would abolish the Oklahoma Department of Human Services, the Oklahoma Commission of Human Services and the position of Director of the Oklahoma Department of Human Services. According to the measure, instead of having this department, commission and position be responsible for adopting rules and regulations regarding the state's elderly, that power would fall to the Oklahoma Legislature and also if a citizen-initiative is placed on the ballot proposing a law regarding the elderly. Also I just copied and pasted all that info from Ballotpedia.State Question 766: This is the measure that Fake Barry Switzer endorsed. It will lower taxes on utilities, and as a result, raise taxes on individual property owners! Sounds like a good deal! Large businesses never catch a break.
I'm not sure if you read all that, but our state questions are pretty boring this year. I nearly fell asleep while writing about them. My favorite state question ever was the one back in 2004 that allowed poker and black jack in casinos. That's back when everyone thought they were the next Chris Moneymaker. I was so excited when it passed! Since then, I've played poker about five or six times in an Oklahoma casino.
Anyway, because this year's state questions suck, Spencer and I came up with a list of 10 others that should be on the Oklahoma ballot. Lets get a petition drive going and make some of these happen!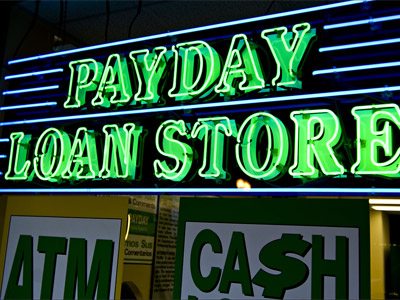 1. Force someone to take and pass a drug test before receiving a high-interest Pay Day loan.
Makes sense, right? If we're going to force poor people to pass a drug test before they can get food stamps, we might as do the same thing before they take out a high interest loan  will ruin their credit and make them get on food stamps.
-
2. Make "English at a 5th Grade Comprehension Level" be the official language of Oklahoma.
That may be setting the bar a little high, but I think we can do it.
-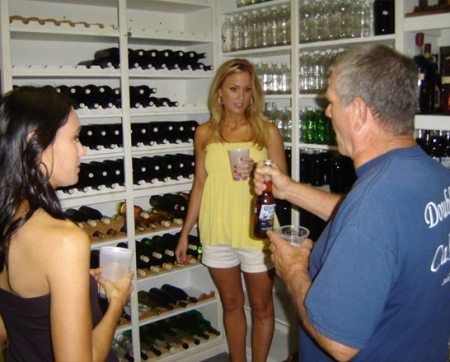 3. Dear God, let us buy wine in a grocery store on a Sunday!
Is this really that difficult? On Sunday, I was looking up recipes for my new crock pot and I think half of them called for red wine. But it was a Sunday and I didn't have any red wine on hand because I'm a level 2 alcoholic and always finish a bottle. Anyway, because we live in backwards state where a grown man can't buy a bottle of cheap Yellow Tail Shiraz on a Sunday, I had to go to Taco Bueno instead.
-
4. Use funding from the Oklahoma Lottery to help pay the Oklahoma City Thunder's luxury tax.
If this were a law, we'd have James Harden right now instead of Little Head Lamb, Anonymous Martin and two future Cole Aldriches.
By the way, can you tell that I'm still bitter about the trade? I feel like I'm the irrational teenager and Sam Presti is the parent doing the probably correct, yet unpopular thing. But I want James Harden on the team!!! I wish I was never born!!!
-
5. Introduce merit-based pay for Oklahoma legislators.
Spencer brought this up on Tuesday. It makes good sense.
-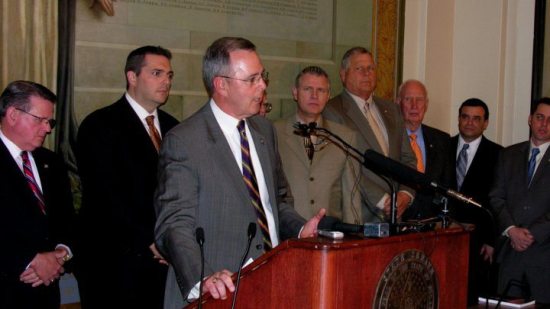 6. Screw that. Cut the pay of Oklahoma legislators!
Yeah, merit based pay can kiss my ass. Lets just cut their pay instead. Our worthless legislators get paid a $38,400 annual salary and only have to work four days a week for three months of the year! Screw those assholes. Look at that annual salary of legislators in our neighboring states:
Arkansas: $15,869
Colorado: $30,000
Kansas: $31,000
Missouri: $35,915
New Mexico: $0
Texas: $7,200
And for fun, check out the average Oklahoma teacher's salary — it's $44,343 — when compared to other states:
Arkansas: $46,500
Colorado: $49,228
Kansas: $46,598
Missouri: $45,321
New Mexico: $46,888
Texas: $48,638
So we have the highest paid legislators and lowest paid teachers. I rest my case.
-
7. In an effort to boost the local economy, make Oklahoma a swing state.
Imagine all the jobs that would be created if Oklahoma was a swing state and our electoral votes weren't in the bag for the Republican party. I know we'd probably make more in advertising if that were the case.
-
8. Allow Class III Casino Style gaming in Oklahoma Casinos 
Screw it. If you're going to do something, you might as well go all out. This would bring legal dice, roulette and strip poker table games to our state.
-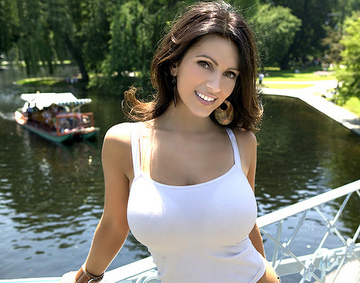 9. Offer tax credits for breast augmentation surgery
99% of men approve this measure.
-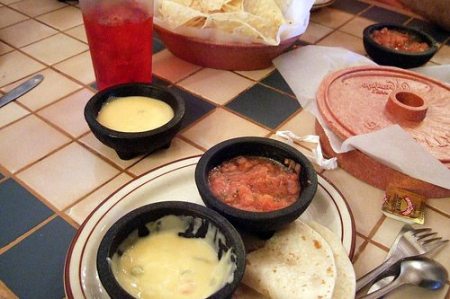 10. Free Queso!
Why limit free queso to Chelino's and other Mexican restaurants that inhabit old Braum's and Burger King locations. Every restaurant should serve free queso.
-
Anyway, those are just some ideas. If you love them, hate them or have some of your own, share them in the comments.
Stay in touch
Sign up for our free newsletter