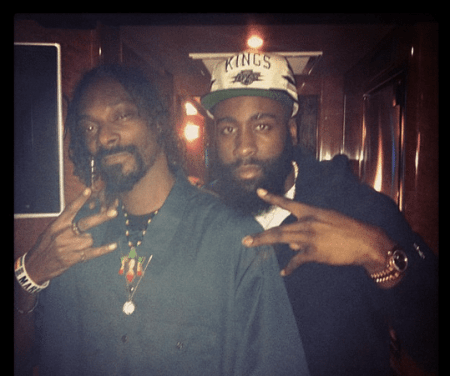 By all accounts, James Harden is a perfect fit for the Oklahoma City Thunder. Despite all-star caliber talent and a knack for marketing that makes him the second most popular player on the team, Harden voluntarily gives up the coveted role of starter. The reason? Him coming off the bench helps the team to win.
If he really wants to help the team, he may need to play for someone else.
To be clear, this probably won't happen, I don't want it to happen, but maybe it should. With the NBA draft less than 48 hours away, the Charlotte Bobcats would really like to acquire the bearded shooting guard who was pivotal in getting the Thunder to the NBA Finals (and then just as pivotal in helping them lose those Finals). In return, they offer the #2 pick in the draft. The Bobcats, who just came off a season in which they had the worst winning percentage in league history, have never had success in winning or selling tickets. Harden's marketability is just as coveted by Charlotte as his playing ability.
In the short term, the offer makes zero sense for Oklahoma City. By making such a deal, the team that could have been an NBA champion if not for some free throw shooting brain farts will be banking on a rookie to keep the momentum going. Meanwhile, Harden has developed from a shy, streaky player with some face stubble to the premiere bench player in the league in possession of facial hair that resembles a 19th century gold miner.
Of course, as with most things, this becomes an issue of economics. After next season, Harden is in line for a massive raise. Kevin Durant just played his first season on a maximum level contract, and Russell Westbrook's salary cap level will rise to the same next season. Now, Harden is in line to demand just as much as his agent negotiates a contract extension for him. At the same time, Serge Ibaka's agent and Eric Maynor's agent will be asking for big raises for their guys.
Thunder GM Sam Presti knows the value of all of those players, but also knows that the financial realities of playing in one of the league's smallest markets, particularly when the guy writing most of the checks is getting hammered by news of his shenanigans, will probably limit the team's ability to keep all of those players. So, the first option of burying his head in the sand, giving them contracts that the team cannot sustain long term (especially now that the Collective Bargaining Agreement punishes teams that overspend), and waiting until he has to shed players out of desperation is not a move he is likely to make.
The second, likely harder, option is to move one or more of his rising stars in the near-term while their trade value can bring back the most in return. This brings us back to the Charlotte offer. A rumor, which came out of Charlotte, said that there have been discussions of trading The Beard for the second overall pick in Thursday's draft. While that is not equal value at the moment, the player could provide more to the Thunder long term, even if the player does not wind up being quite as good as James.
Think about it this way, the trade would actually be Serge Ibaka, Eric Maynor, and the #2 pick (which has the potential to be a very good player) for James Harden. These are some of the players that could possibly be taken in that slot:
Thomas Robinson (6'9" power forward, University of Kansas) - Robinson could be the dual threat big man the Thunder have craved. He has a great motor, rebounds well, and still has offensive game.
Bradley Beal (6'3" shooting guard, University of Florida) - Some analysts think Beal could be a sharp shooter in the mold of Ray Allen, but most believe he will be a similar pro to Eric Gordon of the New Orleans Hornets. When the cautious comparison is a guy who the Clippers were able to trade for Chris Paul, that's a pretty safe pick.
Michael Kidd-Gilchrist (6'8" guard/forward, University of Kentucky) - MKG was the underheralded catalyst of the Wildcats' championship team. He's a glue guy who does whatever his team needs to win. His length makes him a great defender and he has incredible basketball knowledge.
Harrison Barnes (6'8" guard/forward, University of North Carolina) - Barnes was named a pre-season all-american before he ever played a college game. While, based on those lofty expectations, he disappointed, he has incredible athleticism, good size, and a nice touch to his shot.
Obviously, none of those guys are better than James Harden today. But their contracts will all be cheaper for the next four years and they all have the potential to be better. So, theoretically, between opening up the financial flexibility to keep the rest of the core in tact and having one of those guys to develop, that's an excellent haul.Ideally, the Thunder could figure out a way to keep their "Big 3" of Durant, Westbrook, and Harden together while still wrapping up Ibaka and Maynor for a significant amount of time. Some signs say it is possible, specifically, Harden admitting he might take less to remain in Oklahoma City. As a fan of this team, and a father whose son sings the "Beard Like Harden" song constantly, I hope that is the case. However, as a Thunder fan who wants to see the team succeed for the long-term, it may be time to shear The Beard.
Clark Matthews is a world-class checkers champion, co-founder, and basketball editor-emeritus of The Lost Ogle
Read More:
Stay in touch
Sign up for our free newsletter