Everything Else
Meet Oklahoma City's biggest Charles Barkley fan
9:39 AM EDT on June 5, 2012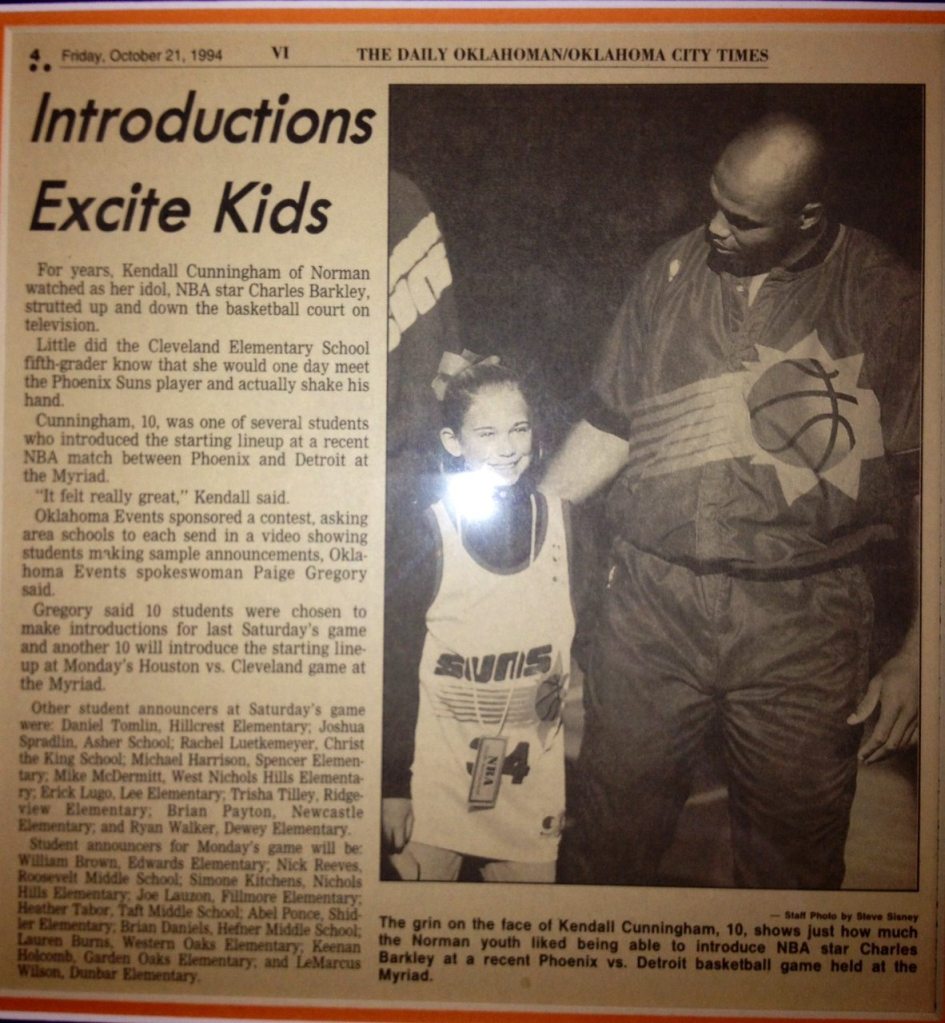 So far, we've received a decent response to our Charles Barkley photo bounty contest. We've been sent a dozen or two photos, including a $5 gem of Charles standing with a black person! Cha-Ching, that's a Lost Ogle Bounty Money Ball!
Anyway, we've also received a couple of pictures from Barkley's first visit to Oklahoma City. It took place when Charles played for the Phoenix Suns. We posted this photo last week of a couple of ladies hanging with Chuck at the Bricktown Brewery, but I think this story is even better.
We received an email from Irving Middle School teacher Kendall Speer. She's the girl in the photograph above, and may just be the biggest Charles Barkley fan in Oklahoma:
Barkley has been apart of my life since I was 7. I don't know what attracted me to him, but my aunt in Phoenix sent me an autographed card and from then on I was known as #34. I wore the 34 jersey in multiple sports ending with my Norman North T-wolves basketball jersey, Oral Robert's basketball jersey, and then UCO basketball jersey. I wrote this after hearing him say he had not been to OK:

Sir Charles Barkley – love him or hate him.

Like most people, what one thinks of Barkley depends upon how one knows him. If he is only known to Oklahomans from a distance as the overbearing blowhard who speaks ill of our great city and state, he's hard to love when he's recklessly spouting "turrible" stuff.

If, however, you know him like I do, you love him! While Barkley can't remember when he was previously in OKC, I can. It was Sat., Oct. 15, 1994, and The Oklahoman captured the event, including a picture of Barkley and me. Barkley's Suns played an exhibition game against the Pistons before a sellout crowd at the incomparable Myriad. I was selected (with anonymous assistance from Lee Allen Smith) from a city-wide announcer's contest to introduce my idol. As slowly as my 10-year old voice would allow, I said, "Ladies and gentlemen, here is Charles Barkley." The place erupted with applause. He treated me like a million bucks. He smiled widely, hugged me, took pictures, tolerated my sideline antics, and autographed my Suns #34 jersey. Eighteen years later, I'm married and still have all my memorabilia from that magical night.

That night, I barely noticed Barkley's new teammate – the GREAT Wayman Tisdale – but that's what happens when you have a childhood idol. There's only one.

While I'm still very fond of Sir Charles, I love my NBA team – THUNDER UP!
That's really cool and really sweet. Here are some pictures of little Kendall hanging with Charles, and of her wearing #34 during her high school and college basketball career: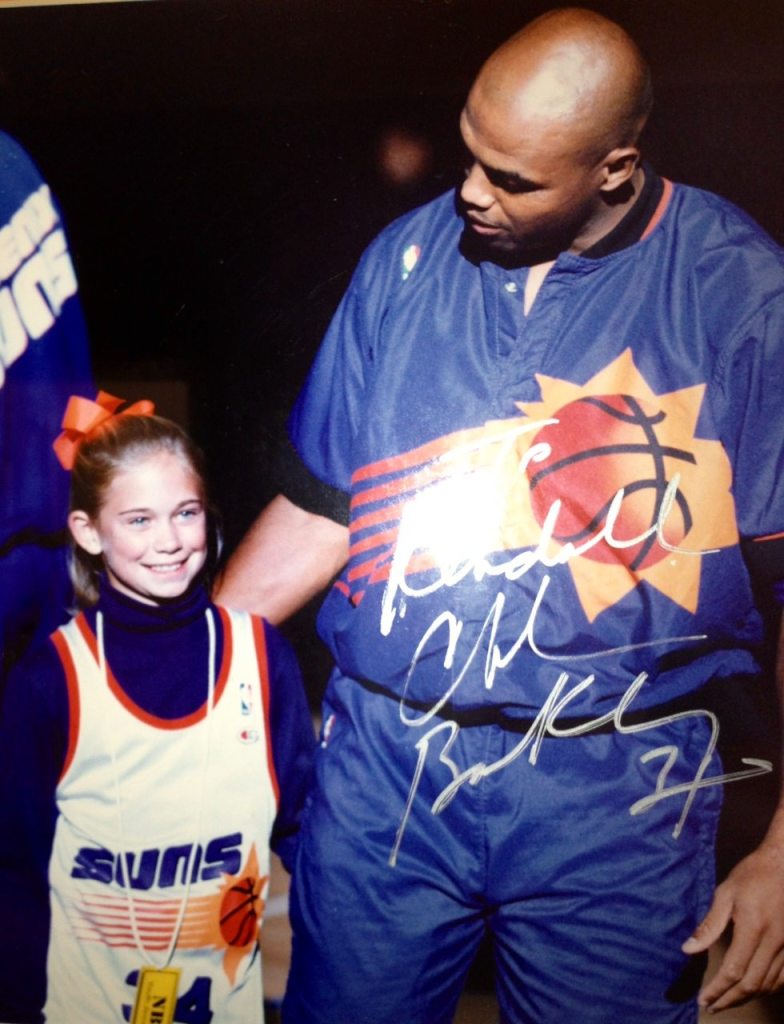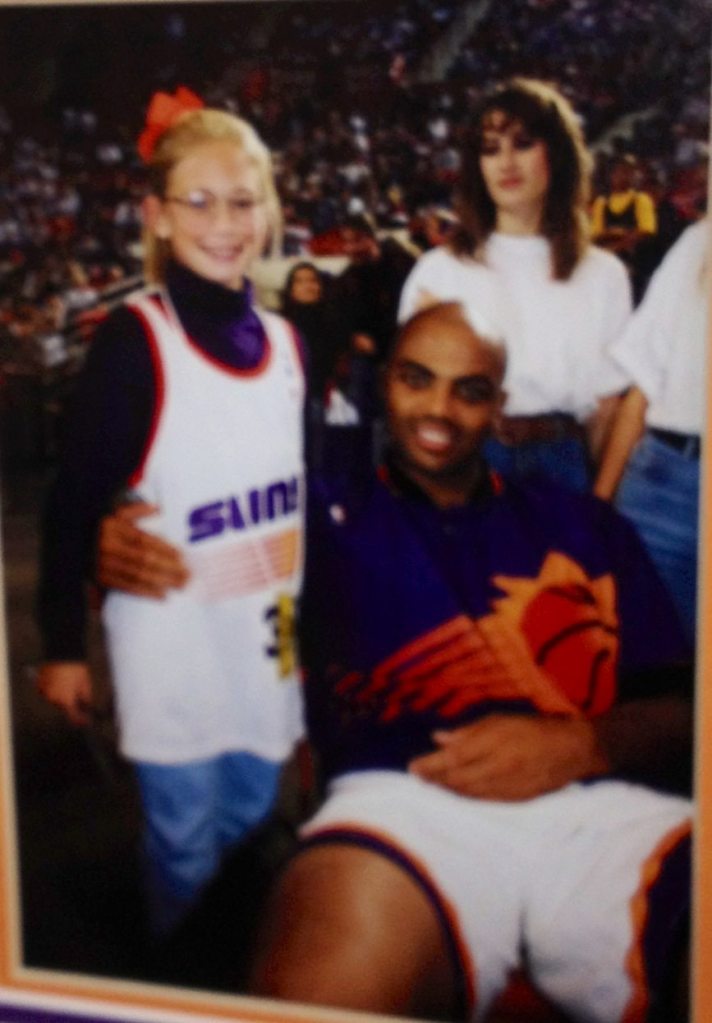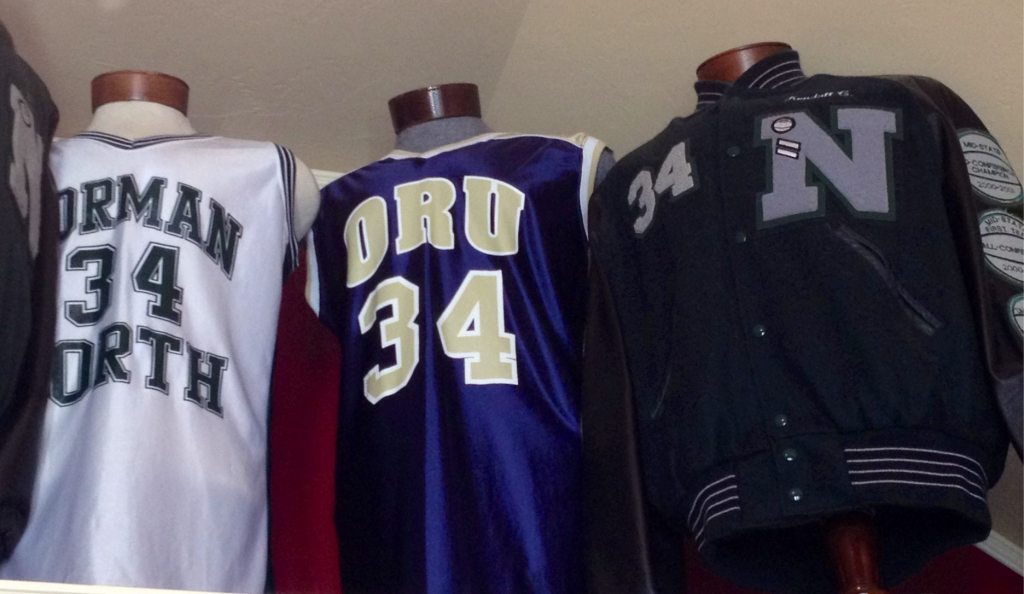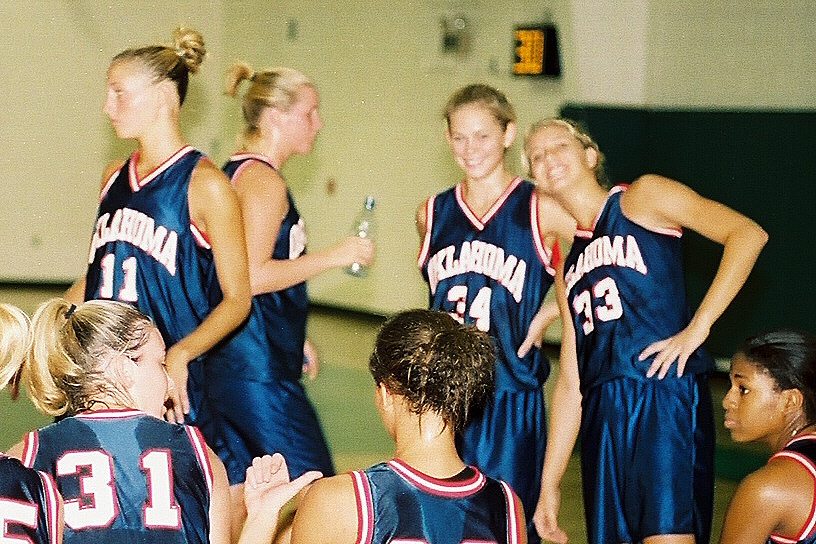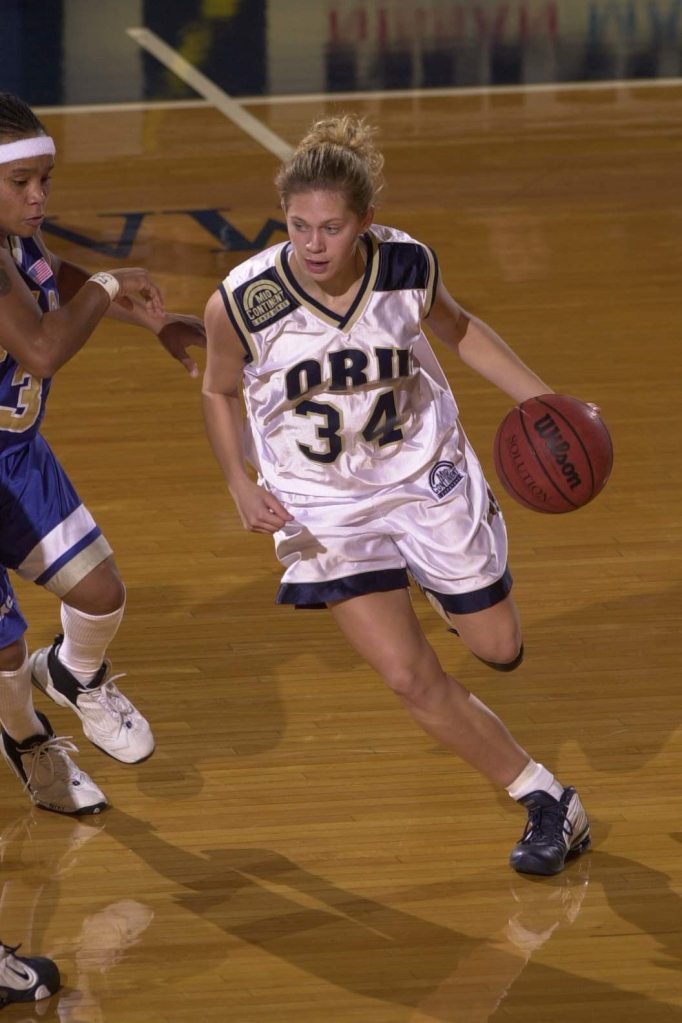 Yeah, I think this post pretty much proves that I've become a big softy. Tomorrow, I'm going to post some cupcake recipes, a 2,500 review of "Girls" and some pictures of Rowdy playing with little bunnies at Lake Hefner.
Seriously, this story is just too nice and sweet. This adorable little girl idolizes Chuck from a young age, gets to meet him, and then wears the #34 as tribute to him as she excels through high school and college basketball. And look at her now! She's a middle school teacher that probably makes about $30,000 a year.
Okay, maybe I'm not that soft.
Anyway, couple of thoughts. I know that her aunt sent her an autographed picture and everything, but why did her parents let her become a Charles Barkley fan? Does anyone remember this? Also, how could she like Charles Barkley over his teammate Dan Majerle. Thunder Dan, along with Wally Szczerbiak, may be one of the greatest above-average white stiffs with an impossible to spell last name in NBA history.
We'd like to thank Kendall for sending this stuff us. If you work for the Thunder or Chamber of Commerce or Black Caucus, you should try to get Charles and Kendall to meet. And if you're Jenni Carlson, you should write about the meeting. Then we'd all finally have a reason to read a one of your columns.
p.s. - Spellcheck thinks "Majerle" should be "Majesty" and "Szczerbiak" should be "Proverbial."
Stay in touch
Sign up for our free newsletter