Everything Else
Top 10 Recruiting Fails of the Bob Stoops Era (5 -1)
7:09 AM EST on February 2, 2012
In honor of yesterday's national signing day, and to point out how stupid and ridiculous and over-hyped high school football recruiting is on a micro level, we're counting down the Top 10 Recruiting Fails of the Bob Stoops era.
Earlier today we revealed the 10 - 6. Here's the top five: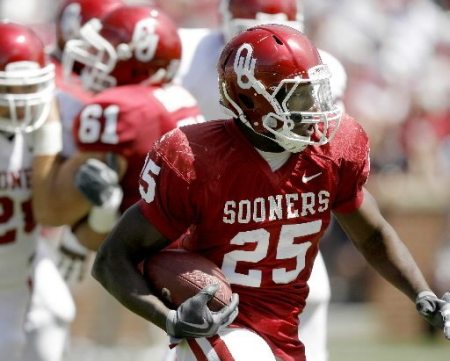 5. Justin Johnson    |   RB   |   2008   |   Rivals Stars: 4   |   National Rank: 136
Who Was He?  Just to illustrate how stupid these recruiting services are, Scout.com listed Johnson as the "best player" in Oklahoma's 2008 recruiting class, ahead of such players as Landry Jones and uh…uh…man that highly rated recruiting class sucked! No wonder OU struggled this year. The players from that class should have been seniors or red-shirt juniors this past season.  Only three or four of them are what you would call good to decent players. Ouch.
Where is he now? Johnson didn't last long at OU. He transferred to Abilene Christian University, where he also didn't last long. He then transferred to Division III McMurray University where he played for Hal Mumme. He had 818 yards on 162 carries.
p.s. - In that same article, here's the guy Scout.com named as the player who "got away." Shucks.
-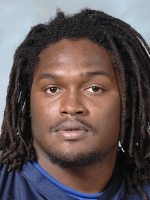 4. Mike Reed    |   LB   |   2007   |   Rivals Stars: 5   |   National Rank: 2 (Juco Players)
Who Was He?  Only a 6' 4", 245 lb bulldozer with 4.5 speed who was supposed to be the Ray Lewis of Oklahoma linebackers. Unfortunately, something called "life" and "commitment to his family" prevented him from ever being a star. He eventually transferred to UCO where he mysteriously shrunk by two inches and gained 30lbs. Something tells me his 40-time may have dropped, too.
Where is he now?  No clue
-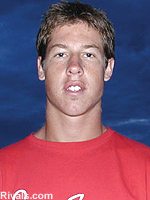 3a and 3b. Brent Rawls & Tommy Grady  |   QBs   |   2001 & 2003   |   Rivals Stars: 4's   |   National Rank: Top 100s
Who Were They?  Both were highly recruited QBs who were going to win multiple Heisman Trophies under the tutelage of Chuck Long. Well, they didn't win many Heismans or start many games, but they both had decent careers barnstorming in the Arena Football League
Where are they now?  Probably playing Playstation 3.
-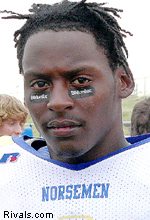 2. Chris Patterson   |   LB   |   2004   |   Rivals Stars: 5   |   National Rank: 15
Who Was He?  The 2004 OU recruiting class included three 5-star recruits: Rhett Bomar, Chris Patterson and Adrian Peterson. Well, at least one turned out okay. Patterson never made it to Norman. He struggled with academics and didn't qualify out of high school. He attended NEO in Miami (Okla.), flunked out there, and then went to some other school. He eventually signed with Kansas State where he made 18 tackles during his injury plagued career.
Where is he now?  According to LandThieves, he last played football for the Wichita Wild. Not sure what he's doing now, but I doubt school has anything to do with it.
-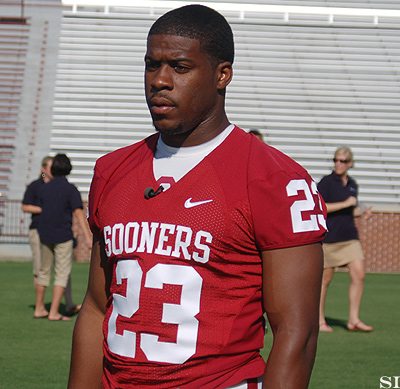 1. Jermie Calhoun   |   RB   |   2008   |   Rivals Stars: 5   |   National Rank: 19
Who Was He?  Along with Justin Johnson, Calhoun was the other great running back of the disastrous 2008 recruiting class. He was destined to be the next DeMarco Murray…if DeMarco Murray were soft, slow and not able to break the tackle of an 8th grade linebacker at Hefner Junior High.
Where is he now?  He left the OU football team this past September because he was beat-out by a walk-on. He transferred to Div. II Angelo State.
-
So that's our top 10. Remember these players when your uncle starts caring about recruiting classes and high school boys.
Stay in touch
Sign up for our free newsletter