Everything Else
Top 10 Recruiting Fails of the Bob Stoops Era (10 – 6)
9:30 AM EST on February 2, 2012
High school recruiting is a stupid, inexact science blah blah blah. Men who follow it are weird and scary and have no lives blah blah blah. Patrick may have gone out last night to celebrate a special occasion blah blah blah, so he's writing a really short introduction in third-person.
Anyway, to commemorate the joke called "national signing day," we've decided to countdown the Top 10 recruiting busts of the Bob Stoops era. In this post we have numbers 10 - 6. We'll have the top five up later today: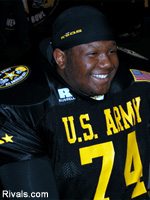 10. Mo Dampeer   |   DT   |   2003   |   Rivals Stars: 4   |   National Rank: 29th Overall
Who Was He? Mo Dampeer was a highly rated defensive tackle prospect. Unfortunately, the only thing he could tackle was the Golden Corrall buffet. He was always out-of-shape and left after a year or two in the program.
Where is he now? At last check, he played for the now defunct Bricktown Brawlers of the ridiculously terrible semi-pro arena football league. He also didn't audition for American Idol.
-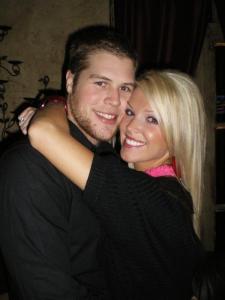 9. Rhett Bomar   |   QB   |   2004   |   Rivals Stars: 5   |   National Rank: 4th Overall
Who Was He? You know about Rhett Bomar. I almost left him off this list due to his decent freshman year and ability to make some NFL practice squads, but the guy embarrassed the program and cost OU some scholarships. Plus, he was probably the most hyped of all of OU's QB prospects. The talking heads at the Sports Animal compared him to John Elway-Unitas-Flutie when he played high school ball. To this day, you can hear Al Eshbach grow an erection whenever he mentions Bomar's name.
Where is he now? He signed a reserve /future contract with the Oakland Raiders on January 6th. How fitting.
-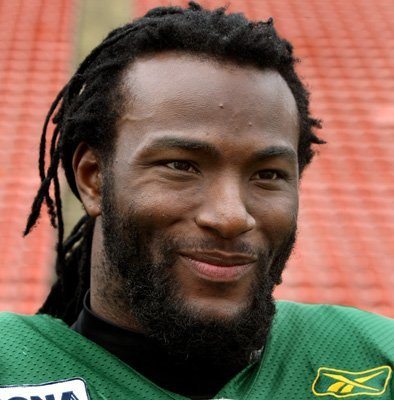 8. Chijioke  Onyenegecha   |   CB   |   2004   |   Rivals Stars: 4   |   National Rank: 2nd Overall (JUCOs)
Who Was He?  The super-hyped Junior College recruit with "track star" speed who according to Dean Blevins was ready to go to the NFL out of junior college. He was pretty fast, but unfortunately lacked important football skills like the ability to tackle, catch a ball or cover a wide receiver.
Where is he now? He apparently played a few seasons for the Edmonton Eskimos of the Canadian Football League. He makes it a point in his Black Planet profile to acknowledge he no longer lives in Oklahoma.
-
7. Tony Cade    |   S   |   2003   |   Rivals Stars: 4   |   National Rank: 51
Who Was He?  He was supposed to be the next great Sooner safety, instead he was one of the great recruiting busts. One of those bad attitude guys, he red-shirted his first year and played in all 12 games as a Freshman. He then left the program for junior college and eventually found his way to UNLV. During his Senior season as a Rebel, he had a whopping 24 solo tackles.
Where is he now?  There's not a lot about Tony Cade online. If you know what happened to him, leave a comment.
-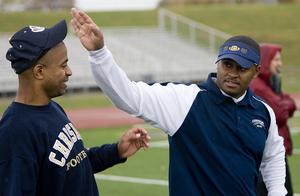 6. Jamar Mozee    |   RB/FB   |   1999   |   Rivals Stars: N/A*   |   National Rank: N/A*
Who Was He?  Along with Jamal Brown, Mozee was one of the first recruiting coups by Bob Stoops. In fact, Tim Griffin of ESPN.com ranked the circumstances behind Mozee's signing as the most memorable recruiting story in the history of the Big 12. Unfortunately, Mozee was also Stoops first big recruiting bust. He signed in 1999, but only appeared in handful of games before leaving the program and ending up at Nichols State.
Where is he now?  According to this story, he coaches high school in Missouri. Good for him.
* I can't find any stars or ranks on Mozee at Rivals.com, but the guy was a pretty damn accomplished high school athlete.
-
Stay in touch
Sign up for our free newsletter