Everything Else
How to survive the NBA lockout
11:00 AM EDT on October 5, 2011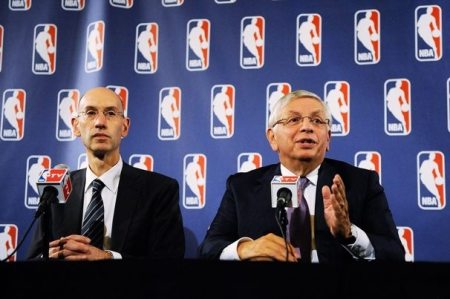 There have been dire warnings about this outcome for a couple of years now, but the breakdown in collective bargaining discussions between the NBA and the Player's Union (NBPA) still struck me like Ron Artest did those fans in Detroit. One always expects that rational thought will prevail when billions of dollars are at stake (as finally happened with the NFL just a few months ago), yet that has not been the case in these labor discussions.
Basically, the sides are close enough on all the major issues that a deal could be finished at anytime if they can determine how to split Basketball Related Income or BRI. Of course, that's like saying that the Israeli Conflict could be solved if they could come to a consensus on religion. The players are willing to accept a 10% cut in pay while owners are demanding 20%, but supposedly floated the idea of 15%. Of course, it's easy to be magnanimous when you're playing with house money as the owners are at this point. Whatever happens, they win.
Regardless, the argument goes on. Stern says that if an agreement is not reached by Monday, he will begin cancelling regular season games. Being that there are no more meetings scheduled before that time, and that Friday/Saturday is Yom Kippur, there is very little chance of avoiding that fate. After the jump, there are some ideas for how to pass the time without NBA basketball to keep us entertained.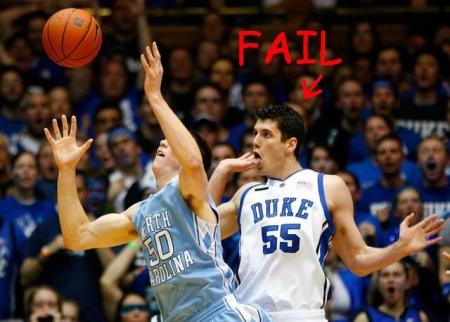 Go Back to watching College Basketball
This will be hard for me to do. I used to argue about how much better the college game was compared to the pros. Now that I have had an extended taste of watching the best in the world play, though, I know that position was a joke. Sure, Eddie Sutton was a great coach and all, but it wasn't just his departure that made the Cowboys basketball so sloppy (for that matter, Roy Williams' and Coach K's clubs). With juxtaposition, it is clear that college ball just is not as good.
That said, OSU did sign a McDonald's All-American in LaBryan Nash who is expected to be one of those one-and-done kids that deprive college ball of the talent that makes the NBA so good. Plus, they managed to sign the first seven footer who is actually good enough to play since Big Country was carrying the team to the Final Four. That should be great if only to see how much he towers over Keiton Page. And as for OU, I hear they are going to suit up a team this year.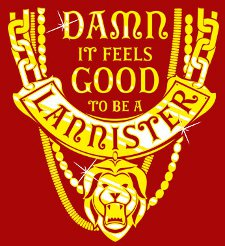 Start a Bookclub
My suggestion: The Song of Fire and Ice series by George R.R. Martin.
For one, it's a great series. There are lots of words and they go on forever. Much like every column I have written for this website. Sure, it's a fantasy series which immediately eliminates it from contention for all the cool people who love this site (none of whom were going to actually get involved in a geeky book club, anyway), but according to the review blurb staring at me from the cover of the book I'm on right now, it's a fantasy series for hip people.
One piece of advice, though: If you start reading these books, don't do so with your wife who reads much faster and more diligently than you. Nothing is worse than reading 3,000 pages of books, getting to a cliff hanger chapter where a character's life hangs in the balance and then have your wife who is 2,000 pages and two books ahead of you talk about that character being in another predicament. Conversations need to incorporate the SPOILER ALERT warning that plagues the internet.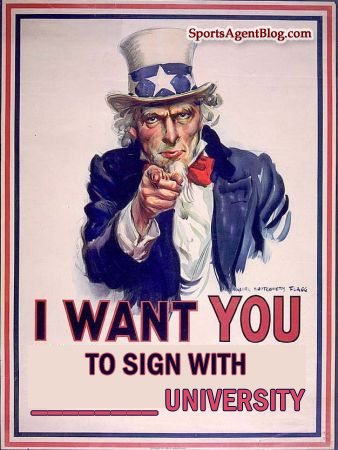 Get obsessed with where high school football players go to college
A lot of you may have forgotten this, but before the Thunder started playing in the Ford Center OKC Arena Chesapeake Energy Arena, this was how the sports obsessed around these parts stayed occupied after the Super Bowl had been dissected. In place of Matt Pinto giving Thunder updates, the Sports Animal will fill the time by bringing Robert Allen and Carey Murdock to give inside information on the thought process of eighteen year olds who are interested in attending one of the state's two biggest schools. SPOILER ALERT: anyone considering either school will be a good get, and anyone who eliminates the school from their "list" will be more problem than they would have been worth.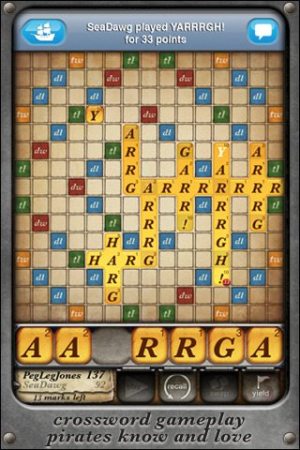 Play Words With Friends
Patrick loves this game and claims to be unbeatable. Apparently this Scrabble knock off accepts lots of synonyms for "boobies." Personally, I don't get it. One word at a time? Pshhhh!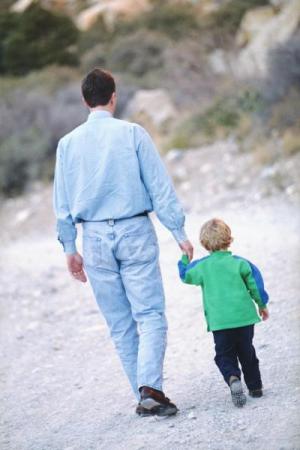 Spend Time with your Kids/Significant Other
So there's this Promise Keepers recruiting video movie out right now called "Courageous" that encourages fathers to be there more for their families. It is a strong message being pushed by local churches who are happy to get you some help in that regard by providing child care while you talk to your peers about how you can find more time to spend with your kids.
Here's the easy way. Instead of watching basketball games on television, go outside with your son and throw a football, or sit for a tea party with your daughter (girls do that, right? I don't have girls). Or even splurge for an extra ticket and take them with you to watch the Thunder...Oh yeah, crap.
Clark Matthews is a world-class checkers champion, co-founder, and basketball editor-emeritus of The Lost Ogle
Read More:
Stay in touch
Sign up for our free newsletter