OKC Media
KSBI is different…
9:20 AM EST on January 24, 2011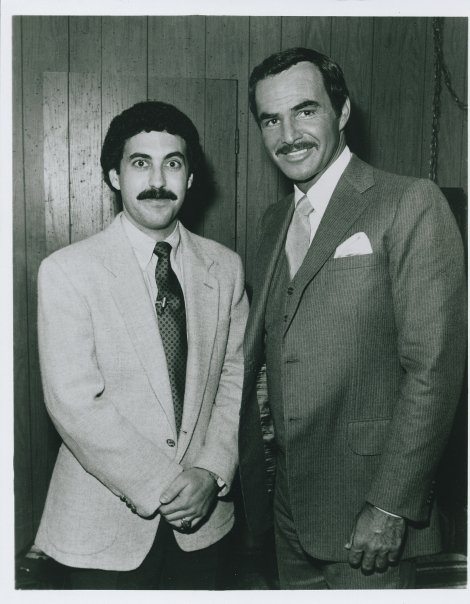 Remember that weird local channel that was run by a crazed weatherman that your grandparents occasionally watched?  Well, the weatherman is now gone and they are going to mix in some local programming with their Matlock and Kojak reruns.  From NewsOK:
Vince Orza, the former dean of the Oklahoma City University business school, has developed a simple business plan for KSBI-52 since taking over station management in November — lots of local programming.
"We're actually going to be introducing shows at the rate of one or two a month for the next several months," said Orza, the station's president and chief executive officer.
"We want people to tell us if they know of any bright talented people who can perform," Orza said. "We are putting a grand piano in our studio. I'd love to have some local people be co-host of the show and maybe sing or perform, as well."
First of all, can Vince Orza pick a damn career and stick with it?  First he was a news anchor, then he opened an average restaurant that became popular because kids could draw on the tablecloths, then he ran for governor as a Republican, then he opened more restaurants that were not as popular, then he ran for Governor as a Democrat, then he became the Dean of the Business School at OCU but got passed over for the Presidents gig.  Now he's a regular old Weird Al Yankovich and running a UHF channel.
That being said, this may be a good career choice.  Brady Brus is no longer affiliated with the channel, which is good.  Plus, look who Vince is bringing back:
Orza said the station, which airs on Cox Communication channels 7 and 707, has several other shows on the drawing board, including…an updated version of Hollywood expert Dino Lalli's "Hollywood Spotlight."
Wow.  Vince Orza is bringing back Dino Lalli and his delicious white man afro.  Mr. Orza, you've now secured my vote for your 2020 gubernatorial bid…guaranteed.   I'll also tell people Garcia's Mexican Cantina really wasn't that bad of a place.  A little white lie has never hurt anyone.
Anyway, since Vince Orza is now bringing Dino Lalli back to television, he must be looking for other vintage and local programming options.  Some of my choices are after the jump:
-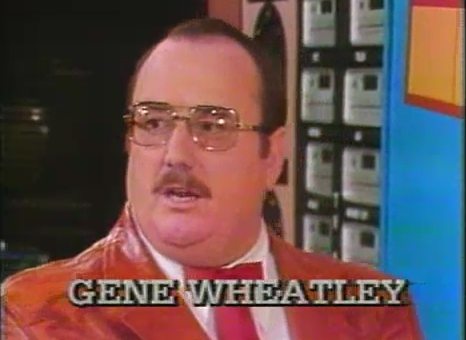 Gene Wheatley with the Farm News
As this video confirms, Gene Wheatley was the host of something called the farm news on Channel 9 in the 1980s.  Since I've never been on a farm, I have no clue what the farm news would even cover.  Maybe Mr. Goat ate some new cans and the killed the pig despite what the spider wrote in its web.  But that doesn't matter.  This program would be worth watching just to see old Gene Wheatley wear a Colonel Sanders tie, shiny orange jacket and give KSBI management wedgies.
-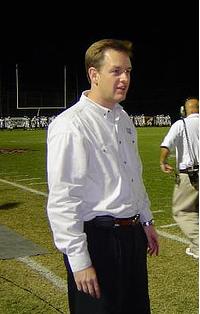 KSBI Movie Club with Brady Brus
Brady Brus is the former GM of KSBI Channel 52. (Warning: The following sentences are sarcastic and satirical and should not be taken literally, therefore, no threat of a legal action is required.) We heard he was let go for trying to steal associates from Gary England's AMWAY downline.  That and installing secret cameras all over the new KSBI studio!!!  ZING!!!
Anyway, giving Brady a show on KSBI would be an act of goodwill.  It would also be entertaining as hell.  Imagine Brady Brus providing commentary on old Chuck Norris Delta Force movies.  (Warning: The following sentences are sarcastic and satirical and should not be taken literally, therefore, no threat of a legal action is required.)  Plus it beats my original idea of having KSBI pay Brady Brus to kidnap BJ Wexler from the OETA Movie Club.
-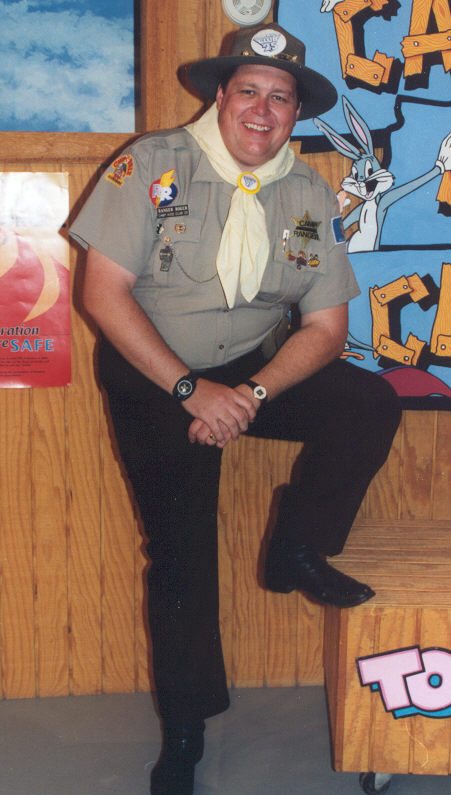 Chuck Norris Movie Night with Ranger Roger
Something tells me the whole Brady Brus thing won't work out, and if it doesn't, maybe they could have Ranger Roger host screenings of Chuck Norris movies.  It definitely wouldn't be as a creepy as having him hosts kids cartoons.
-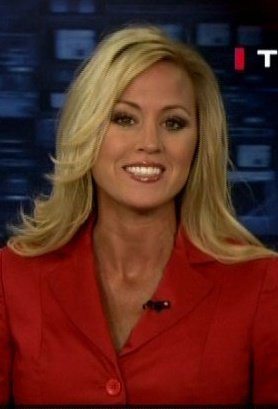 The Joleen Chaney Show

I'd watch it.
-
Ronnie Kay News Updates
KSBI apparently stopped producing news, but they should still roll out Ronnie Kaye for news updates like Channel 25 did back in the 1980s while I watched Transformers and G.I. Joe Cartoons.
-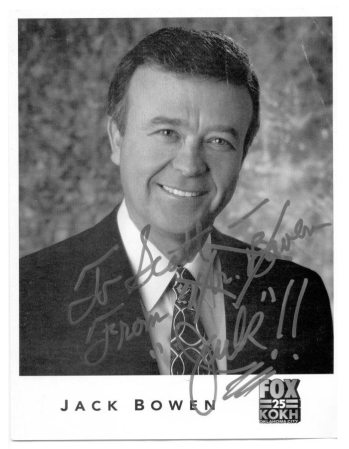 Wednesday's Child with Jack Bowen
You know, I want to apologize to Ranger Roger for saying it was creepy that he hosted after school cartoon programs for 7 year olds.  It seems totally normal compared to the old Jack Bowen "Wednesday's Child" programs.  Seriously, how did that ever get approved.  That would be like Channel 5 launching Folger's Little Buddy, where a poor kid gets to go to a park at Lake Hefner and feed ducks with Paul Folger.  Something about that is just creepy.
-
Anything with The McCain Brothers
This is only so we can have segments like the one above.
-
KSBI Super Jackpot Morning Bingo

Does anyone else remember the old Channel 9 Bingo from the 1980s?  I kind of do.  I think you had to get the playing cards at Safeway, and that it would air at like 9:00am or something.  I think I was either a Lee Elementary School Lion or a Capitol Hill Fifth Year Center Chief when this show was on TV, which means the only time I ever watched it was when I was sick and at my grandparents.
Anyway, not sure what this means, but they should do something similar because I mentioned it.  It's called the Ogle Influence.
-

The Challenge Bowl
Confession.  I really wanted to be on the Channel 5 Challenge Bowl, which was basically a glorified team Jeopardy competition where local middle schools and high schools would go against each other and answer trivia questions.  The show would air on Saturday mornings.  The teams had buzzers.  It was cool.
This brings up an idea.  Since I either a) was too young to be on the challenge bowl or b) not smart enough, maybe KSBI will let us create our own local trivia game.  I mean we do host our own team trivia night at The Speakeasy, so we do have some experience asking questions.  It's a pretty big deal.   Hell, even the Gazette wrote about it.
-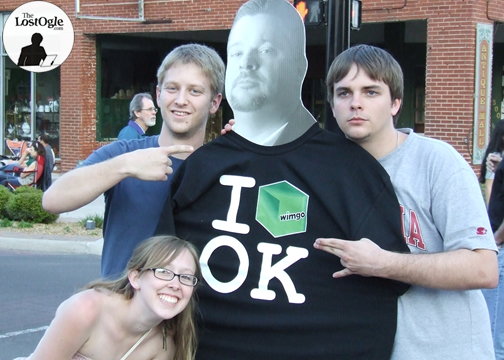 The Cardboard Jim Hour
If the Challenge Bowl idea is lame, maybe KSBI will pays us a lot of money and give Cardboard Jim his own TV show.  Clark Matthews and I could even stop by and give our "Two Cents" and "Rants" on current events.  We could do other things like play pranks on Brent Skarky and tickle Van Shea Ivan.   We'll also have wet t-shirt contests with hot chicks that will be judged by midgets.   Who wouldn't want to watch that?
https://youtube.com/watch?v=oEmeNGb95vg&feature=related
Stay in touch
Sign up for our free newsletter